Day Two – Life on the Liffey
Buffet breakfast at the Westin was excellent. They have these awesome waffles that have brown sugar baked on top so that it is crunchy. I tried both the black and white pudding. I'm a big sausage eating person, but I thought it wasn't bad. I think the black had a better flavor though.
I didn't get a good picture of the waffle, but it's in the background: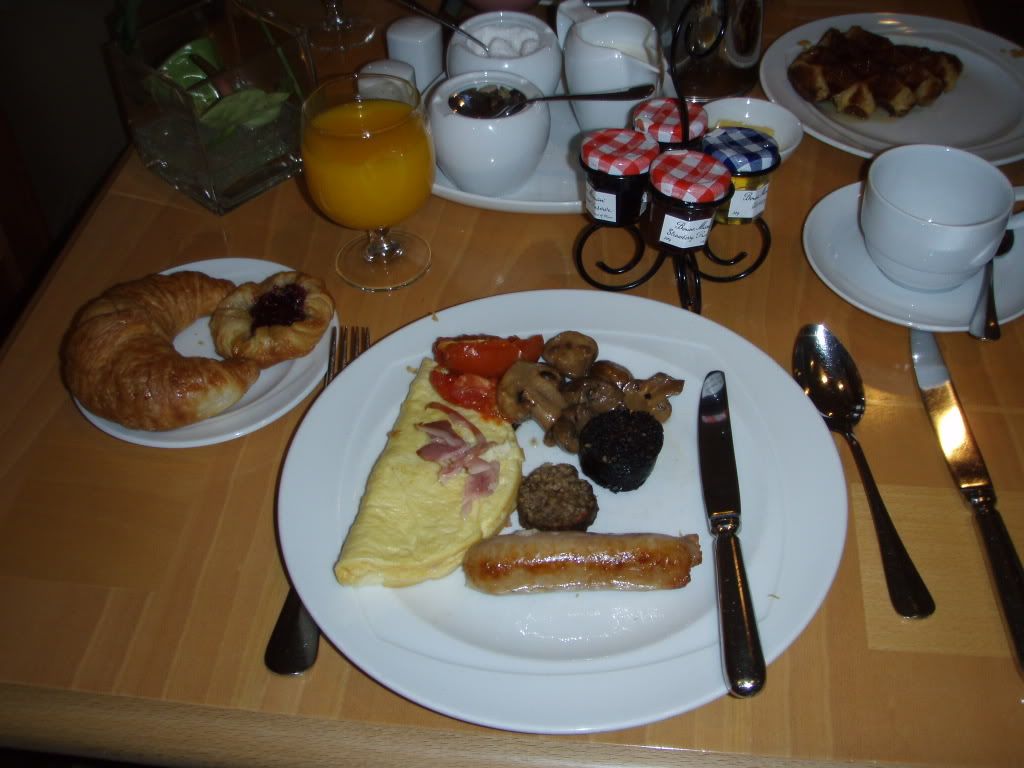 We met at 9am for our trip to Dublinia, Christ Church, and Dublin Castle. This is when we met our bus driver for the trip – John. He was amazing! Throughout the trip he encountered many obstacles – crazy drivers, cows in the road, etc. He kept us safe and got us to our destinations on time.
Dublinia was good for learning the history of the Vikings in Ireland, but I think everyone agreed that we could have spent a little less time there. We went to view the outside of Christ Church and then on to the Dublin Castle. The castle was amazing. Unfortunately they wouldn't allow photos of the inside. We then were off to Guinness Storehouse for lunch. Your choice was Guinness Stew or Ham and Cabbage. They also had salad and desserts.
After lunch we went on the tour of place. We had headphones so that could hear our Guinness tour guide. We even had a drinking lesson. You get coupons for a pint of Guinness. You can use it with your lunch or up at the Gravity Bar. When we made our way up there we only had about 20 minutes. The place was packed! It took us almost 10 minutes just to get our drinks. We aren't really drinkers so one ticket can be turned in for either a pint, two ½ pints, or a soda. We opted for two ½ pints and diet cokes. We really didn't have time to drink it though. And, we didn't have much of a chance to look in the gift shop since we were up in the bar the whole time.
When we got back we went as a group to Trinity College to look at the book of Kells. It has to be quiet inside so the guides left us at the entrance and we were on our own for the rest of the evening. After a brief look at the Book of Kells and the library we made our way to St. Stephen's Green for a stroll. We had lovely weather and the park at St. Stephen's Green is gorgeous. There is a pond with swans and lots of trails.
Later that evening we headed to a pub for dinner. We stopped at the Auld Dubliner for fish and chips, Irish beef burger, and apple pie. DH has a thing for desserts. The food was really good; however, we got diet cokes and it was very expensive. The bottles were 200ml and it cost 3 euros for each one. Guess it would have been cheaper for buy beer, but we are not drinkers.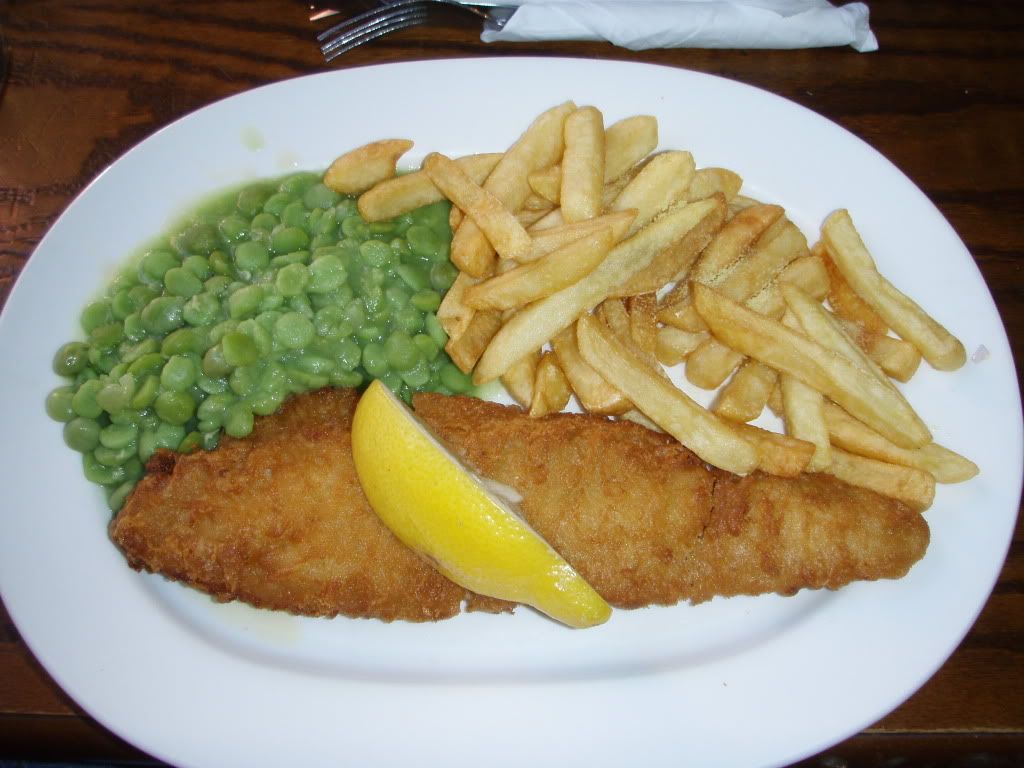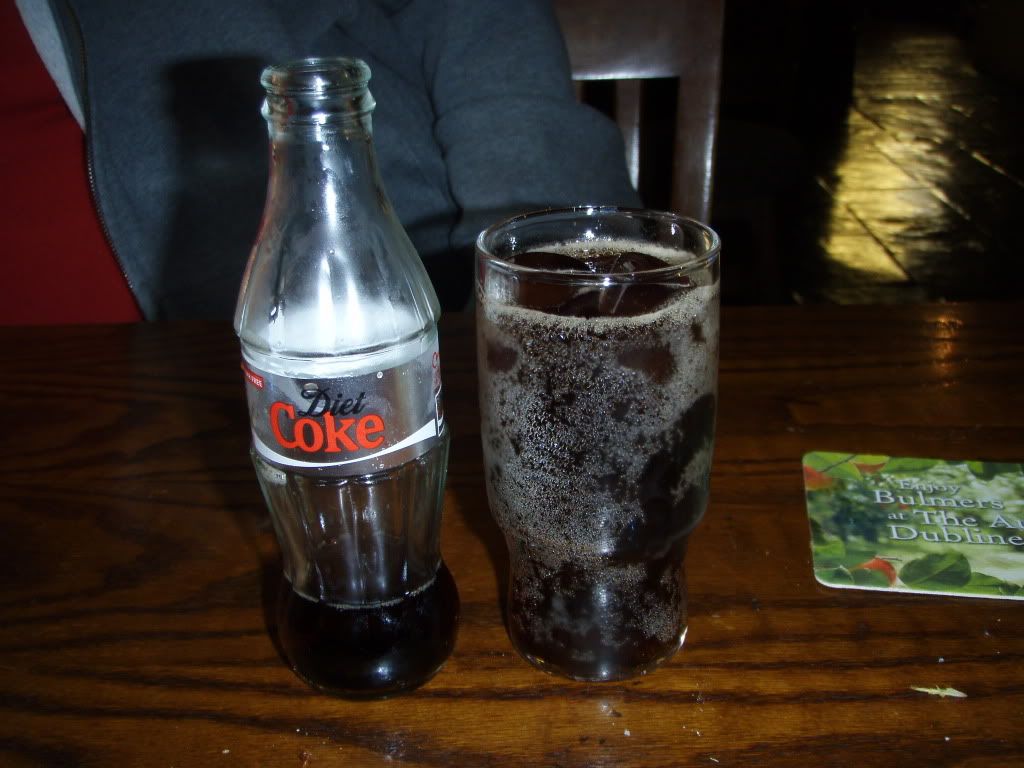 We headed back to the room to pack up. I couldn't believe we were already leaving Dublin.
I don't have many scenery pics to add because they are on another camera and I haven't had a chance to upload them yet.
So ends Day Two! more to come...