Day Seven – Ever Moher
Not only does this day start off early, it is a very jam-packed day. We covered a lot in one day. It probably would be good to add another day to the itinerary and break this day up. It would also give you more time to enjoy the castle.
We headed down right at 7:30am for our first breakfast in the castle. They had a continental breakfast buffet with fruit and pastries outside the dining room. They you go inside to your table and you can order a hot main dish. I tried the eggs benedict (it had poached eggs, with creamed spinach and hollandaise sauce. The only bread for it was tiny pieces of toast. It was pretty good, just a little different. DH got the breakfast omelet and thought it was good.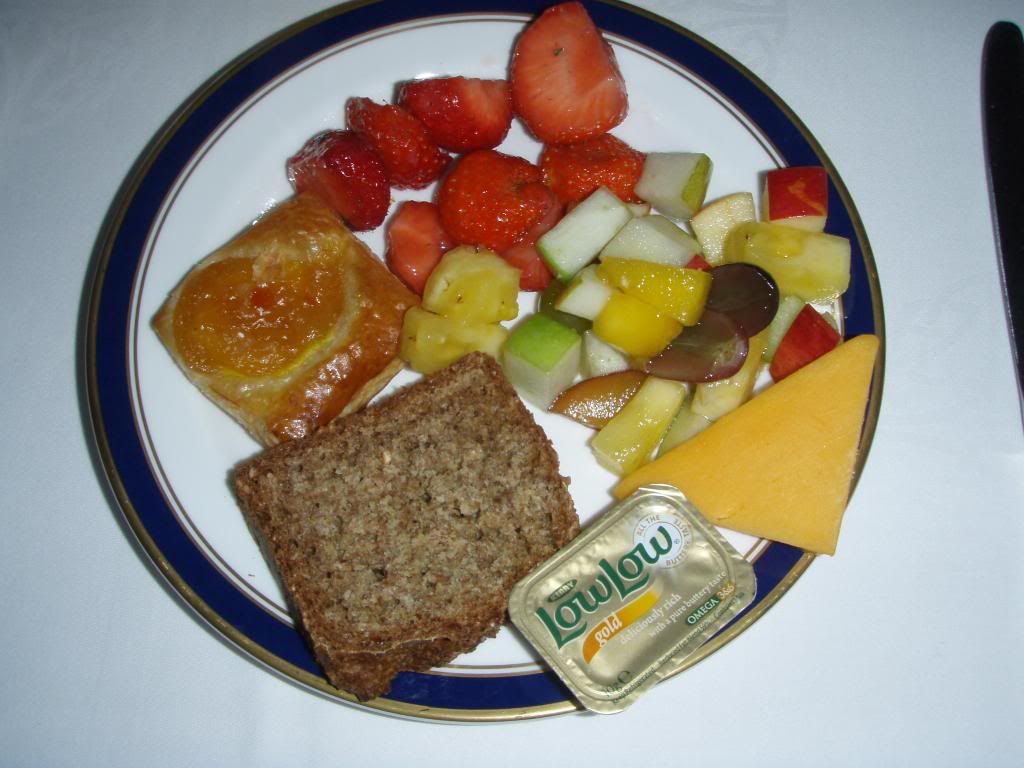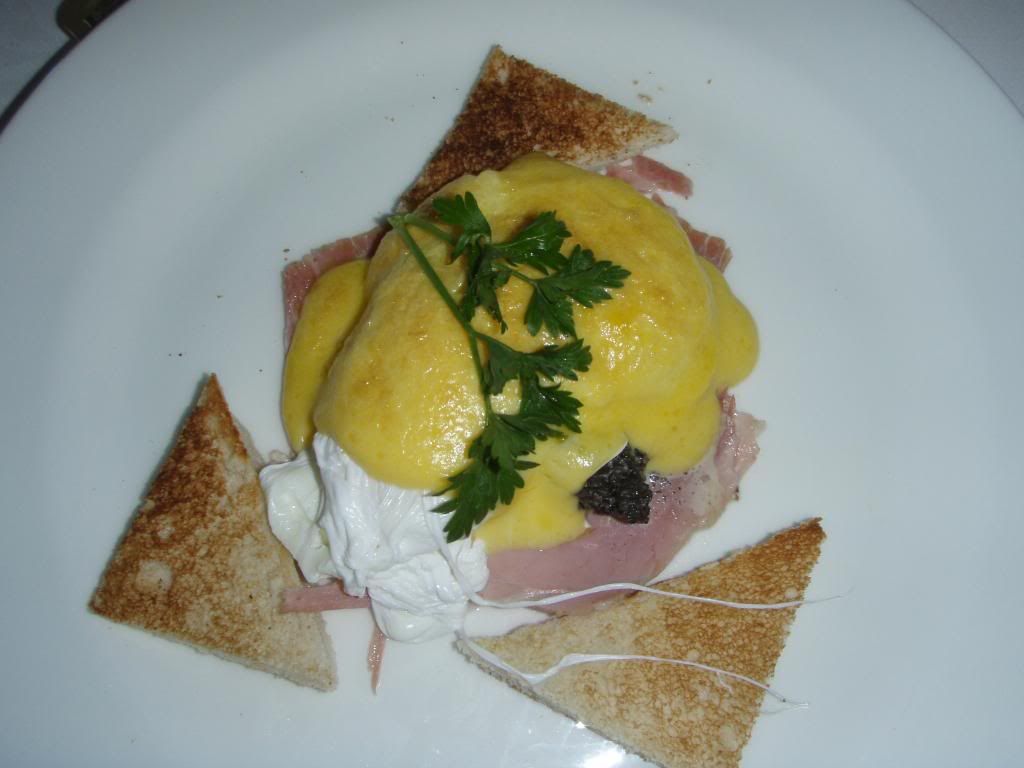 It was about an hour drive to the Cliffs of Moher. We had an hour to enjoy the views and shop. It was a little windy up there, but nothing like Rock of Cashel. If you look closely you can see the big rock with the puffins on it. It didn't make for a good picture because you can't really see the birds. There was a visitor's center with other stuff, but we didn't get a chance to check it out. I had to buy some last minute souvenirs of course.
After another short drive, we arrive at Monk's for light lunch. We are not huge seafood fans, but we did choose the shrimp and the crab. We were told they were very good and they were. There are supposed to be these infamously great brownies for dessert, but they were out of them. We had apple crumble and a mint cheesecake. I didn't care for either dessert.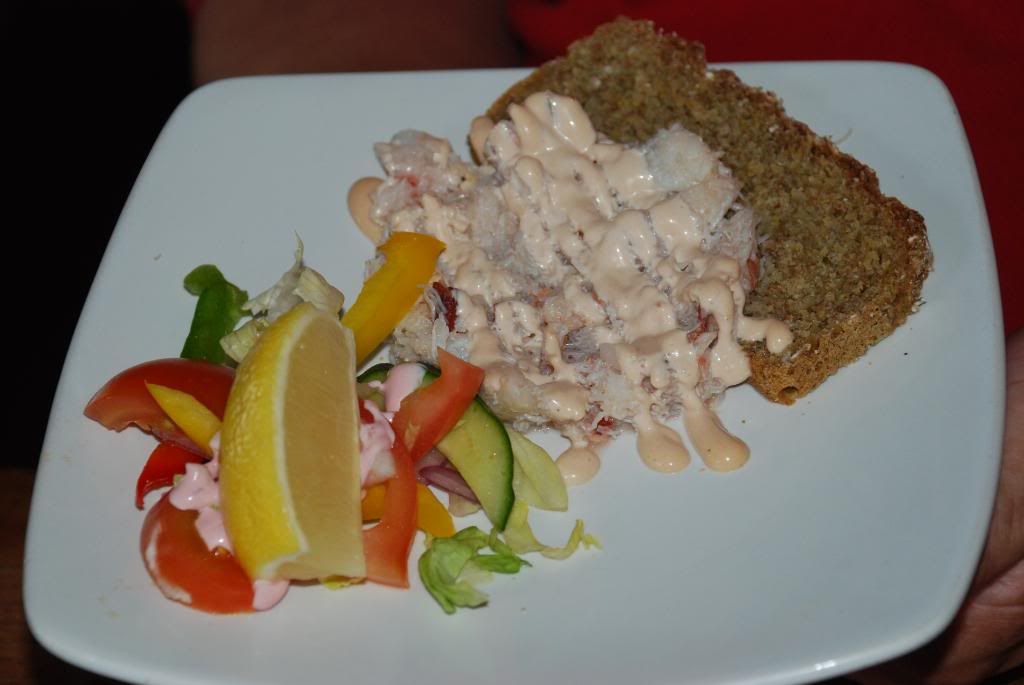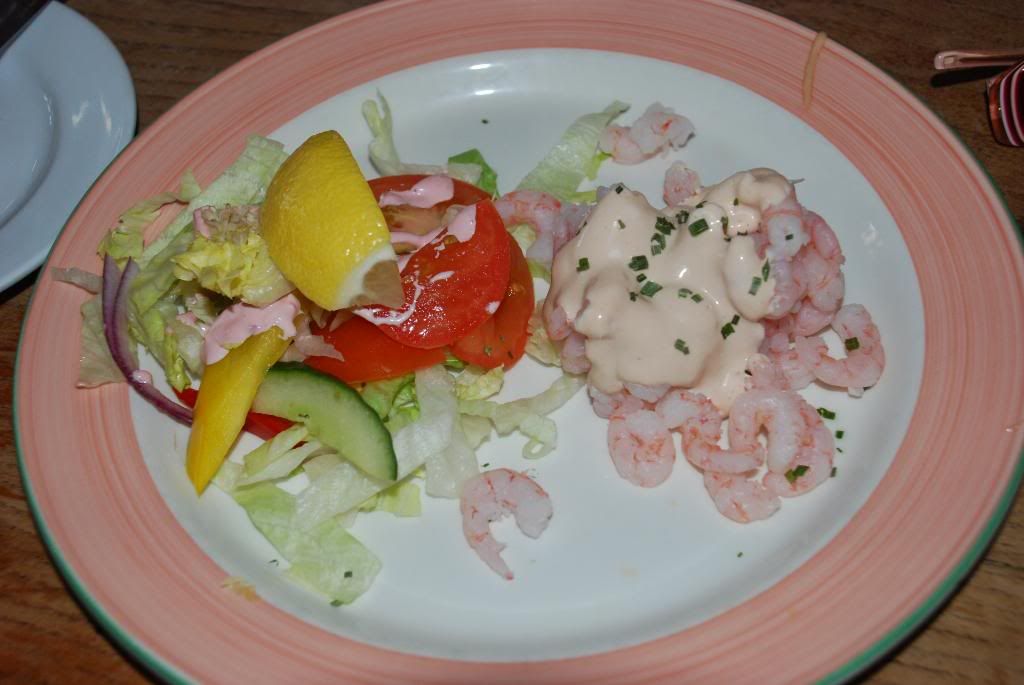 After lunch it was another 45 minute drive to the farm. We began first off with making the scones. Then we went off and saw sheep herding, sheep shearing and the kids got to feed bottles to the baby lambs. By then the scones were ready and we went to enjoy them. They turned out fantastic. They were probably better than any scone I had on the whole trip.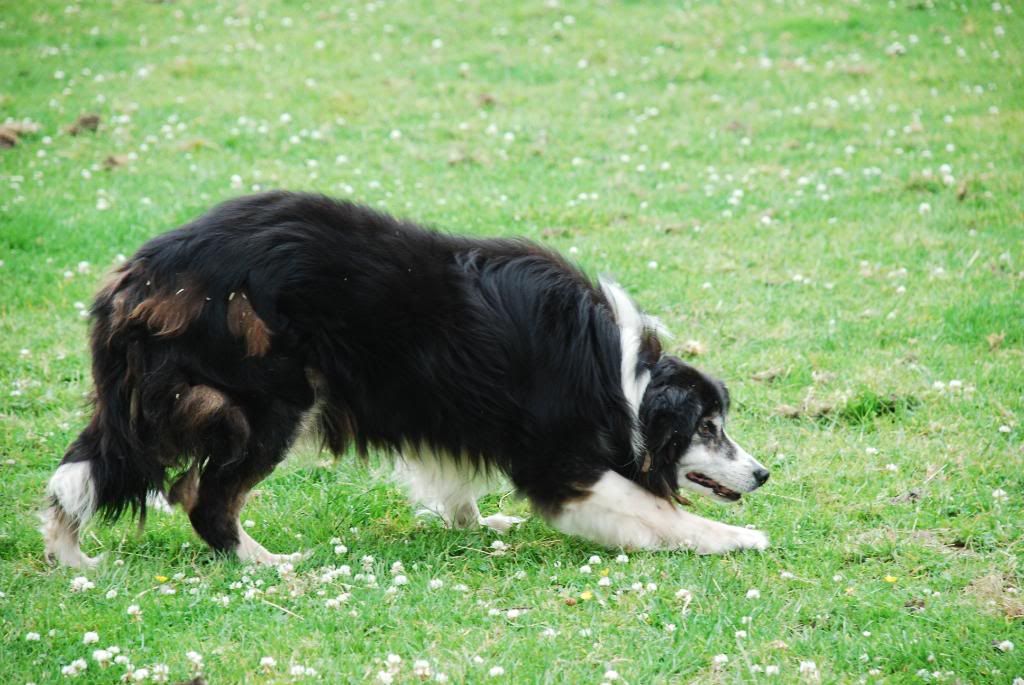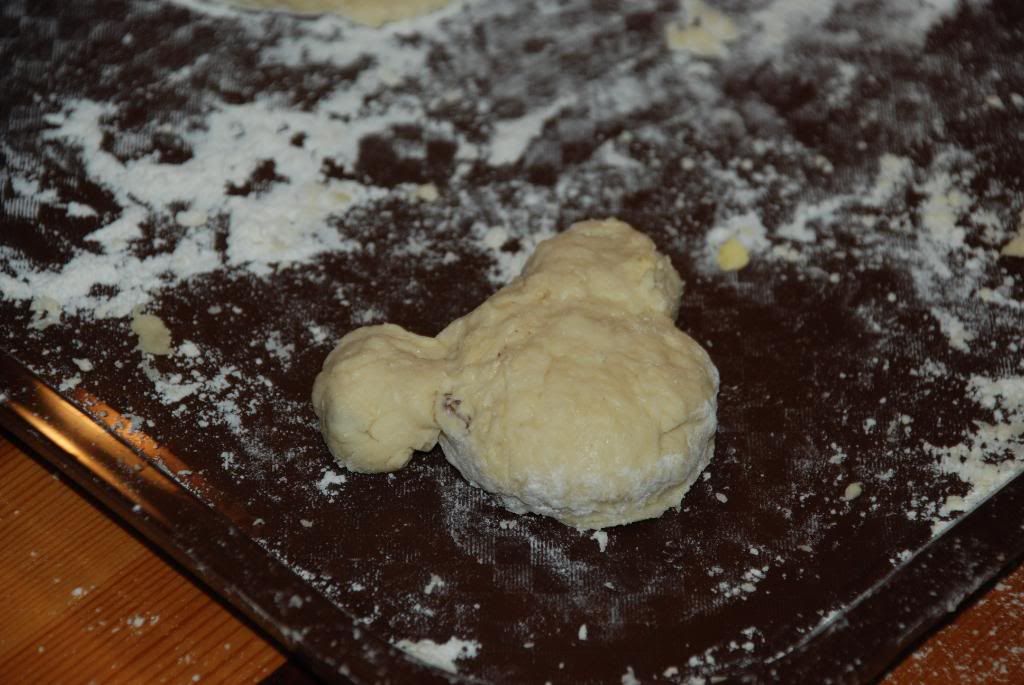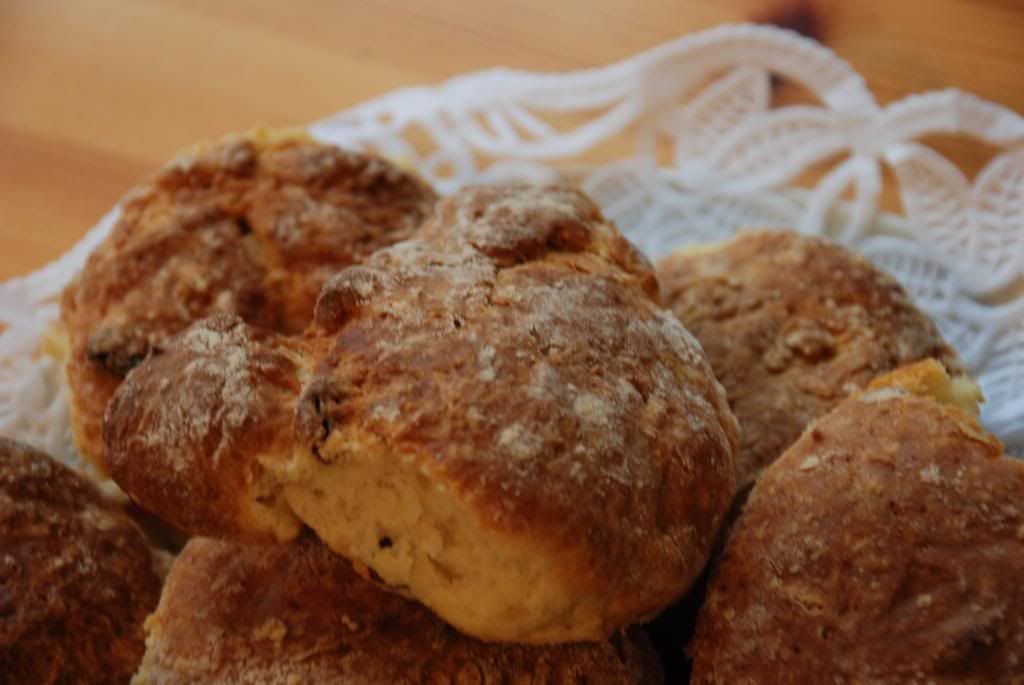 When we returned we had about 3 hours on our own before the farewell dinner. We took advantage of the gorgeous day and got bikes to ride around the golf course trails.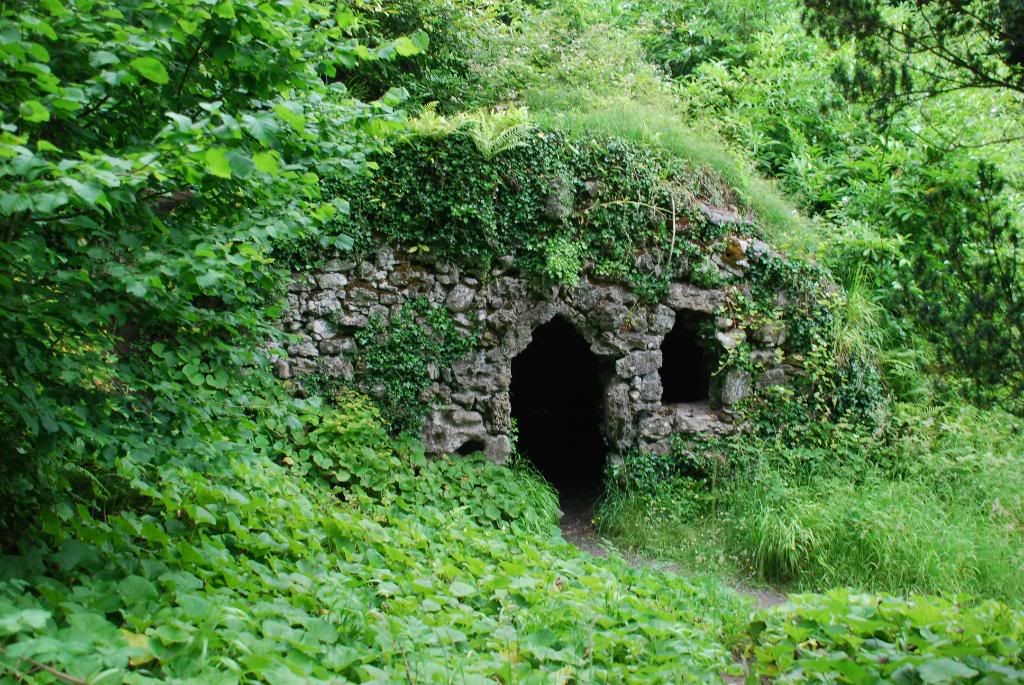 The dinner was in the same dining room of the castle. Everyone dressed up a little but nothing too fancy. The food had the usually fancy presentation you would expect from such a place. But, the food was actually pretty good as well.
After the meal, we had the farewell presentation and we said our good-byes and exchanged email addresses. Several people were headed home the next day and some were staying on another day or so. I would love to hear from those who had pre and/or post nights, if they felt it was worth it.
So ends the trip of a lifetime!!!!
DH had always wanted to come to Ireland and he realized his dream. Going with ABD was the best choice. Ireland is an amazing country. If anyone is considering this trip, you will not be disappointed. It is especially good if you have never been overseas. The guides told us we made a good choice for our first trip overseas. It is more laid-back, there is no language barrier, and it is a gorgeous country.