"This is a special place" - Feb 2019, Mother/Daughter WDW and Disney Cruise!

So, is the 1-year anniversary of a trip a good time to start a Trip Report? Oops! (Sorry – had a couple trips and trip reports also to get out, but I figure this should get posted sooner rather than later! I'll also try to zoom through this TR, not take forever like my typical reports...)


I'm Lesley, 30ish, Engineer, living in Los Angeles. A Disney lover since a child, going to Disneyland fairly often growing up, but nearing the end of my 4th year as a Disneyland AP, since I'm only about 1 hr away (and sometimes work only 5 minutes away). Finally made my first trip to WDW in September 2017, followed by 6 trips within the next 2.5 years. And in the middle of those trips, I also got to visit Disneyland Paris in June 2018, and Shanghai, Hong Kong, and Tokyo in Oct/Nov 2019! Yes, I am an addict! I have one more trip coming up at the end of February 2020, then I will be taking a bit of a WDW break, probably until Fall 2021. (Of course not a full Disney break, as I will keep my DL AP and also have another Disney Cruise in May 2020.)

Phew… Also, a list of my past (and current) trip reports:
"We've gone too far already"-A sister trip with surprise guest Irma!-September 2017
Hippos and Tigers and Flowers, Oh My-A Solo March 2018 TR
"Don't Anger the Dolls"-A France and Disneyland Paris TR - June 2018
And now for a change of plans - Solo December 2018 TR
"Enjoy these moments, they are precious"-Lesley's Epic May 2019 TR!
A HalloXmas Trip to Asia - Shanghai, Hong Kong, Tokyo! - Still working on this one!


Coming along on this trip is my mom! Officially this is her second trip, as she and my dad visited Orlando for a conference in the 1980s, making a stop at Epcot for a partial day. Oh, and I wasn't taken on this trip, as I was left at home! I have been shaming them for this, but they don't seem to realize the injustice!
Anyways, they weren't the biggest fans of Epcot, which meant they never really encouraged us to visit WDW. They do both still like Disney, but in moderation, so are good with a trip to Disneyland every year or so. Mom's favorite rides are in Fantasyland, especially Peter Pan and Alice in Wonderland.


Trip History:

This trip came together over a longer period of time. I had never really been interested in cruising, but reading TR's on here (particularly from my eventual friends Su-Lynn (@chunkymonkey ) and Rachelle (@RachelleBeaney )) made me much more interested in trying it out. I knew they were pricy so on opening day for 2019 cruises I booked the cheapest one I could find – a 4-night on the Disney Wonder out of Port Canaveral. I did vaguely bring it up to my family but then sort of put it on the back-burner.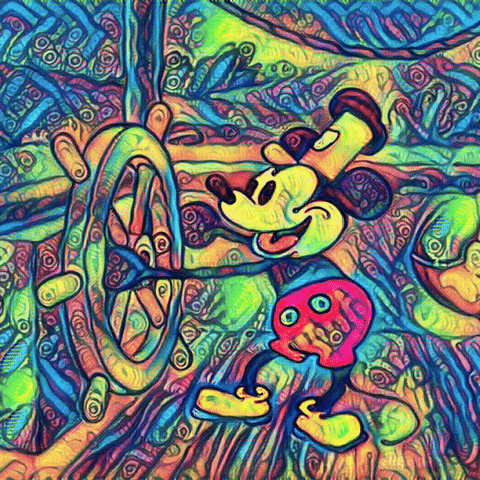 Eventually I did go ahead and finalize the dates to visit Disneyworld pre- and post-cruise, with 4-nights before the cruise (at Beach Club Villas by renting DVC points), and 2-nights after the cruise (at Polynesian Villas, again by renting DVC points). Later when booking airfare it made more sense to add on a day at the front, so I initially booked a night at All Star Sports.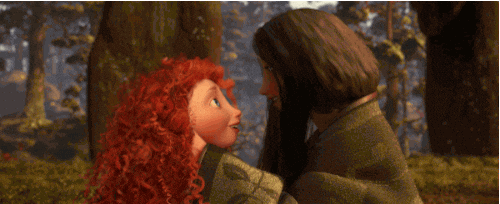 Throughout the planning process I did throw it out to my Mom, she was welcome to come along, though I didn't think that would actually happen! Finally she did end up deciding – yes, why not! So, I made some changes to various dining plans, bought my mom's ticket, as well as I had my lovely TA (@ArielSRL ) change us to Port Orleans Riverside – I didn't really want my mom's first stop at WDW to be at a Value resort (I know some people like them, I just prefer moderate/deluxe for the calmness and better rooms)! After AP rates came out, I did some more thinking and ended up switching up to Animal Kingdom Lodge for a night. I love that resort (it's why I bought DVC there) and thought my mom would too (spoiler alert-she did)!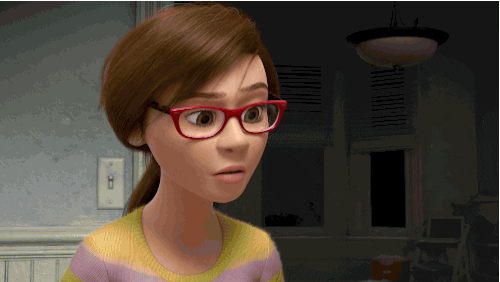 So, the basic plans were:

Day 0 - Feb 5 – travel
Day 1 – Feb 6 – Animal Kingdom
Day 2 – Feb 7 – Epcot
Day 3 – Feb 8 – Animal Kingdom
Day 4 – Feb 9 – Epcot
Day 5-9 – Feb 10-14 – Cruise
Day 9 – Feb 14 – Disney Springs/NASA?/Polynesian…
Day 10 – Feb 15 – Magic Kingdom
Day 11 – Feb 16 – Magic Kingdom and travel home

Yes, you will note there is no stop at Hollywood Studios. I just knew looking at it all, my mom would prefer spending more time at either of the other parks than going to DHS, and we weren't getting her a Park Hopper. So, it made sense, and was definitely the right decision!
Coming up - My mom's first impression of Disney!​