Pluto's Prince (Haters back off!)
Hey everyone!

Sorry it's been a minute. Life has been crazy crazy CRAZY down here. Crazy magical and wonderful but crazy nonetheless. Lots has happened since I last updated and let y'all know the tea so here's your updated tea.

I'm sure some of you have heard that, as predicted, some Fall Advantage CPs that work in Hollywood Studios got deployed to
GALAXY'S EDGE
!

It was a very exciting thing to hear, buuuuut...






...unfortunately I am not one of the lucky ones.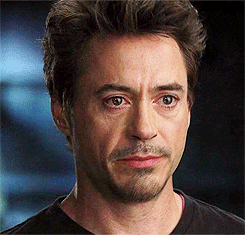 HOWEVER, I DID get deployed this past week. Yup, after only a little over two weeks on Sunset Boulevard I was bounced over to
Animation Courtyard Merchandise
where the vast majority of CPs being sent to Galaxy's Edge were from so I was put there. It was a lot of fun. They cover a lot of territory and I got to work quite a bit of it. My favorite, of course, was
TOY STORY LAND
! That costume is so cute and it's just such a fun atmosphere over there even if it is quite the humid atmosphere. Municiberg was also fun (yup, we cover there too). In this deployment week, I also traded for another park and spent a day at
Pin Central in EPCOT
which was another wild experience that I will be sharing with y'all in the near future..

I made quick little posts with some of my costumes over on my instagram so remember to check me out
@thatdisneykween
with the hashtag
#TimmysWDWCPFA2019
.

In all honesty, I'm really loving making magic in merch and particularly at my home location on Sunset. I have traded away for a few other locations, but I still love it I just like seeing what's around. Since my role is so universal yet has so many costumes and locations with unique aspects, why not?

I have made proper documentation of all these deployments and going to new locations so you will be hearing all about it soon enough. I'm just getting off a 9 day work week so yeah LOTS to talk about from that as well as prior to those days (July 4th fits in there too if you couldn't tell). Again, stick around for all that and go to my insta for some more live highlights. For now, let's finish off a truly magical Traditions day...
Did You Really Have Traditions If You Didn't Go To Magic Kingdom After?
6/7/19: Traditions!
As I mentioned before due to circumstances of my Traditions time and park hours, I decided to go to Magic Kingdom instead of DAK after Traditions. I had a few days off coming up so DAK would come soon, but for tonight since MK was open until 11pm and I only had so much time left after Traditions finished I'd head there.

It was a wild journey getting myself from Disney University to Vista to change then back to Magic Kingdom. I managed to catch the first coach bus out and caught it just before the skies opened up and rained fire. It was a pretty empty bus so it was nice and helped me recharge from what can still be a bit of a draining 4 hours. We got back to Vista in no time, before my roommates were even out of the class or had gotten their special complimentary tickets for the night. I let them know I was off to Magic Kingdom and they could meet me there once they had returned home.

Unfortunately, jumping ahead a little, they didn't make it to Magic Kingdom with me. Their bus didn't even arrive until after I had gotten on the bus to MK. Then, when they tried to get to Magic Kingdom, the bus broke down so they just stayed home.

Anyways, back to me getting to MK...

I had taken the B bus after grabbing a snack from my apartment, which dropped me off at the Polynesian so I got off there and hopped on the monorail to take me to the Magic Kingdom.


Click to watch!


I'm rushing through this and want to take a moment that this was quite the journey to get to MK when I did. It was non-stop until I finally met up with Jess who I was texting my entire way to the park. I didn't have to deal with the whole getting a new ticket mess that usually happens as a new CP since I had the one day complimentary one to kick off my program so I waltzed right in without as much as a blink. I did take a quick moment to enjoy the castle, but I a) needed an actual sustainable food item and b) meet up with a friend in time for us to find a spot for HEA so off to Frontierland I went.




Jess had told me she was in Pecos but I needed to get something less involved and quicker so I grabbed a corn dog from Westward Ho before coming in. I ate it fairly quickly for being a typical corn dog, but hey at least I also had some more chips with the ones already in my bag. I found Jess in Pecos with her cousin and talked for a minute catching up, but eventually I was like "I need to go see Happily Ever After." Jess was all about it so I let her get her self together to come join me as well as her cousin. Her cousin however didn't seem about it so Jess and I went off on our own to go watch.

We maneuvered our way through the mob trying not to block people and still getting a good spot. It took time but we finally found a place just as it was about to start.




I didn't take any videos or pics or anything so I could enjoy it FULLY for the first time and give a proper review that I know everyone has been waiting for. If you didn't know, I watched a live stream of the debut of Happily Ever After and was disappointed. I was hype for it and it just dropped the ball. It felt like just another mash-up of Disney films with a nice theme song that could be its own thing which I'm kinda over since fireworks used to be so unique and had these beautiful storylines, now... it's just mash-ups (hence why I don't like World of Color and probably gonna be pretty meh about Wonderful World of Animation).

Now that I've seen it in person... my thoughts...

I feel basically the same. The pyro and other effects are pretty incredible as is Disney for including lesser used films (especially Princess and the Frog and Hunchback). Also, seeing Tinkerbell flying from the Castle will never make me cry. Other than that... it's overhyped. It's all spectacle and no substance. I haven't seen it again since nor have I been to Magic Kingdom much but that's another story for another day. Wishes is, was and will always be better than Happily Ever After. I mean... imagine if Wishes had been updated with this tech and had projections, whereas HEA had none of that... that's how you draw a proper comparison right there. Jess also had a similar reaction, saying she expected herself to cry but didn't. Overall, better than I expected but still fell flat.

After we made our way over to Liberty Square so we could get around the castle to go meet Tiana and Rapunzel aka our faves!

When we got around to the Castle and got inside of Fairytale Hall, we found NO LINE. Yeah, apparently racing there after fireworks is the way to do it!

Click to watch!



We met Rapunzel first or... well... Jess did. I took photos so I kinda stayed out of it and have no photos of myself so I decided not to include them. Punz was sweet as always and the blondies bonded well. She did interact with me asking Jess if I was her prince which we both laughed at, but she said "No" then I added "I'm a queen" and Rapunzel was like "Oh, I could tell! I see those bright colors." It was a great interaction even if I don't have photos or anything from it.

Next was Tiana whom we both met separately but I went first because I missed my MK mama so much.




It was absolutely peachy keen with Miss Tiana. We talked about the fireworks and how lovely that she is projected up there and that Ray's relationals are all involved. It was a really sweet talk that ended with a sweet hug. Ugh, I missed her. We still stan the bayou princess.

AAAANNNDDD I don't remember what her and Jess talked about. It might've been beignets or something I don't know. Overall, a great return to the Hall.

We wanted to still meet characters so after wandering free a bit, we decided to stop by and see Ariel. It said she had a 15 minute wait but it was more like 30 minutes. Worth it though.




Let's just say that Ariel compared Jess to Sebastian (the red shirt) and had to clarify that it wasn't because she looked crabby or anything. I'll leave it at that.

After a hilarious time with Ariel, Jess wanted to look for a smoothie. We were first gonna go to Storybook Circus but I directed her to Auntie Gravity's instead just so I could get a good look see at my old stomping grounds.

Click to watch!



If you didn't already know, my first program I worked in Magic Kingdom East Custodial primarily in Tomorrowland. I did spend a lot of time in Fantasyland initially but Tomorrowland was really my home and WOW it has changed. The outdoor area of Cosmic Ray's is now covered and kinda bigger. It also no longer needs a busser from Custodial and just has CMs from Cosmic's busses. A lot of the aesthetic is different since they're trying to make it kind of a irreverent retro Tomorrowland. Stitch is closed (obviously). No more Incredibles Dance Party *cries* The Space Mountain sign is no longer green. No more smoking area (shoutout to Tron) or path to Circus. Alas, that loop that got stuck in my head still plays as it always did as does the PeopleMover narration that I basically had memorized. Oh it brought me back. I'll definitely be picking up a shift here some time.

Getting back to Jess's search for her smoothie, Auntie Gravity's had none. :/

The park was closing soon and I had a mission for myself on Main Street USA that Jess said she wanted to be a part of so I brought her along for what turned into quite the magical moment in Town Square Theater.




After quite the wait, I did get to meet Mickey and Minnie in their cute little birthday outfits. Jess and I met them together. It seemed to be a typical meet until Photopass switched and lo-and-behold MY FRIEND LIZZIE WAS GONNA BE TAKING MY PHOTOS! Oh it was fabulous. I kept on trying to catch her eye while I was in line but she also had to pay attention to guests but eventually she saw me and gave me all the love. She also got FANTASTIC photos of which I wish I had but alas I'm broke and can't afford Memory Maker
Nonetheless, it was so much love in the room from her, from my bosses and just life. I felt so blessed.

After that, it was basically the end of the night for me. We re-met up with Jess's cousin and I was ready to head out but I heard the Kiss Goodnight so while they ran to the Starbucks on Main Street I went past to watch my favorite nighttime goodbye that will always have a special place in my heart. I bid them goodbye and watched my other goodbye er I mean See Ya Real Soon!

Click to watch!

Click to watch!


Then it was outies and off to the Contemporary to go back to housing. The bus stop is out in front of the tennis courts which someone actually used! It was nearly midnight and two guys were out playing in the courts. Well... no better time I guess lol At least they were having fun at the time cuz after that things went sour for us CPs when the bus arrived. I won't go into details but people need to learn how to have manners and to second guess themselves for potentially creating issues with a lot of people. I digress, I made it home and after venting to my roommates about the bus ride home I went to sleep ready to take on my first day back in WDW as a returning cast member. Stay tuned!

Continue Here
​
Last edited: