Itinerary: Day 8 - Last DCA start - Part 1b​
Morning - Continued:
Get any must-have photos we don't have yet, hopefully utilizing the photopass photographers.
With RSR still down, and DD8 having ridden IC and LLs for it later for the whole family, our next priority was meeting DD5's favorite
Elsa. We headed back to Carthay Circle because we had seen Anna there previously and assumed Elsa would eventually show up. As we were walking by Carsland, I spotted a PP photog and so we had to take photos!
DD8 is still thinking about IC, but the rest of us are happy and in the moment:
The whole sign, the whole family:
Magic shot!
RSR was down still, and we had an Ice Queen to try to find, so we left Radiator Springs and kept heading towards Carthay. On the way we saw Goofy given autographs at the fountain, but he was about to leave.
We did a quick photo op near the other partners statue (I forget its official name). Some of the kids may have been getting a little tired of mom's insistence on photos…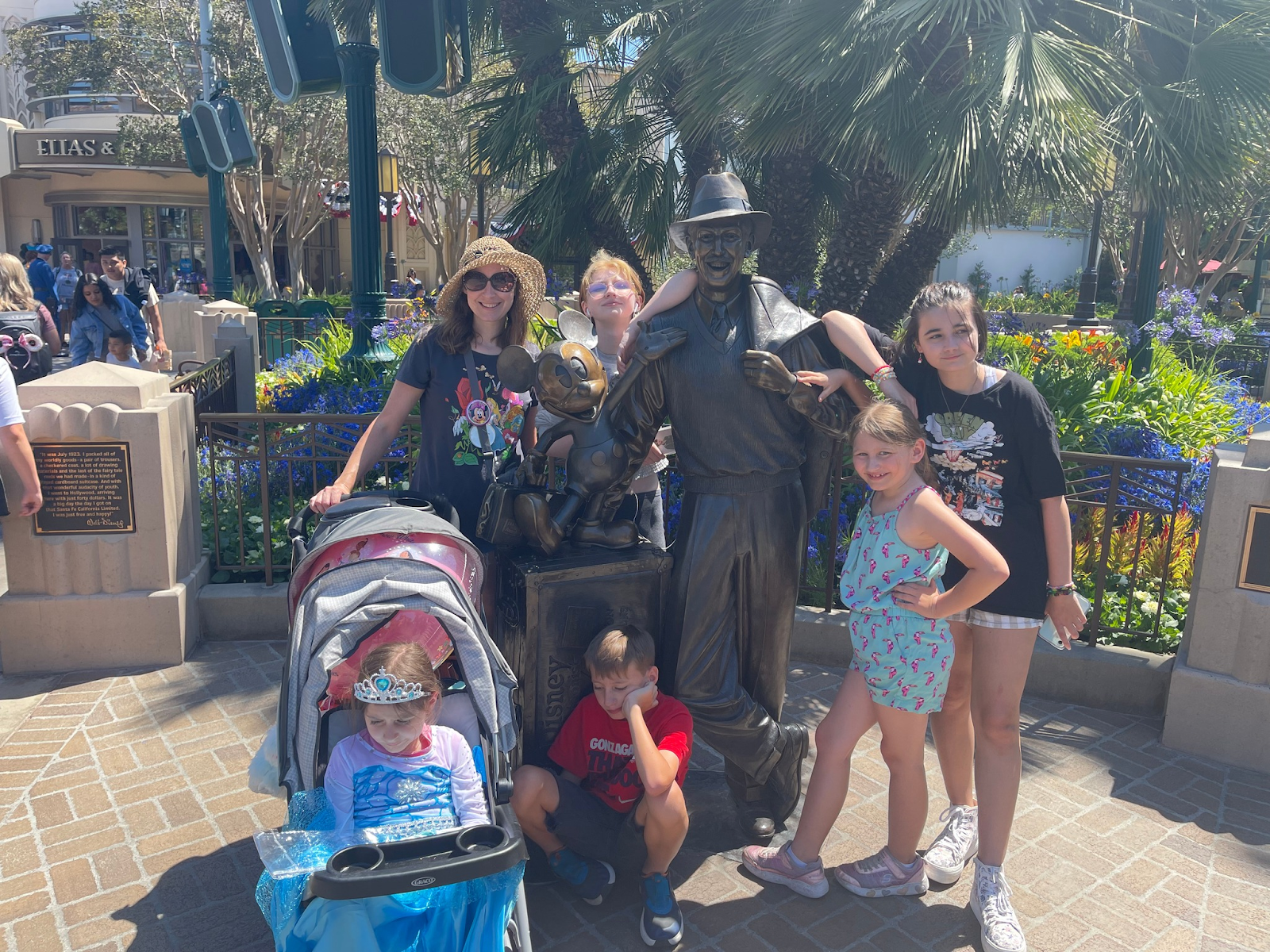 As we finished posing, we say Mickey himself walking by! We followed him and got in line to do a meet and greet. DH headed across the street to grab some snacks and came back with pineapple spears and a drink (can't remember if it was coffee or Coke at this point). It was only a 5 minute wait, and DH barely made it back. We got autographs and some great PP photos!
Surprisingly DS was first in line for Mickey:
DC12 got into the act and enjoyed a high-five: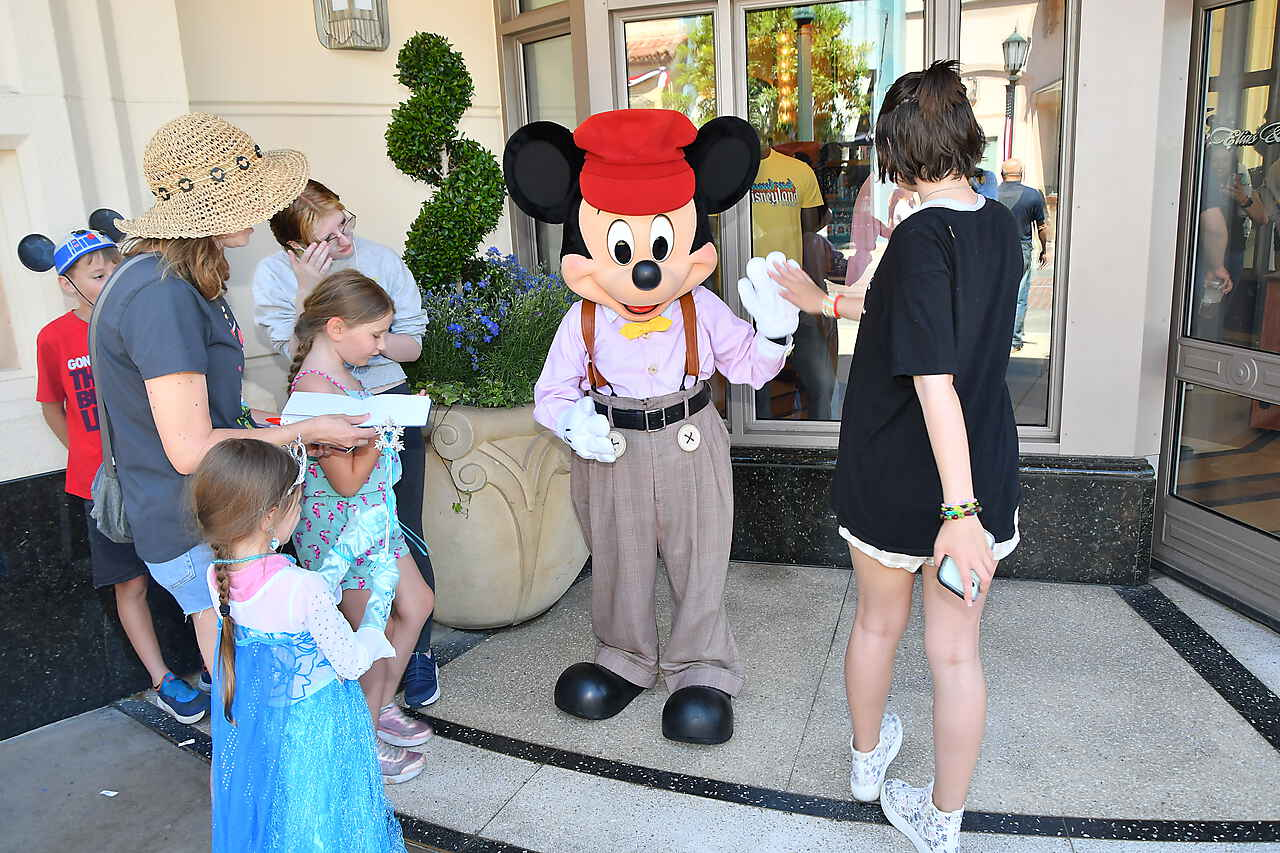 I really need to improve my posture, but the kids look great and so does Mickey - so dapper in this outfit:
Love this family pic - might be the best one we had all trip: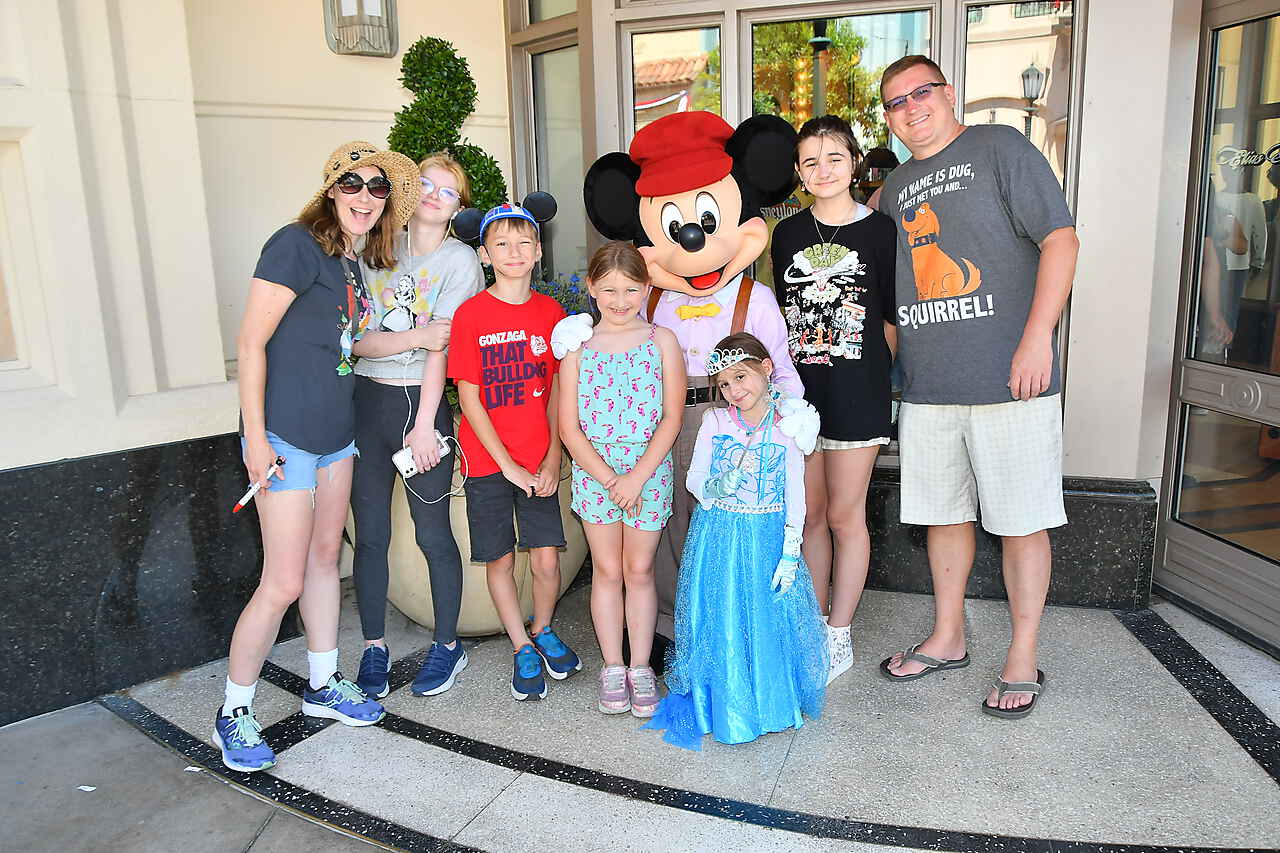 Or maybe this one is!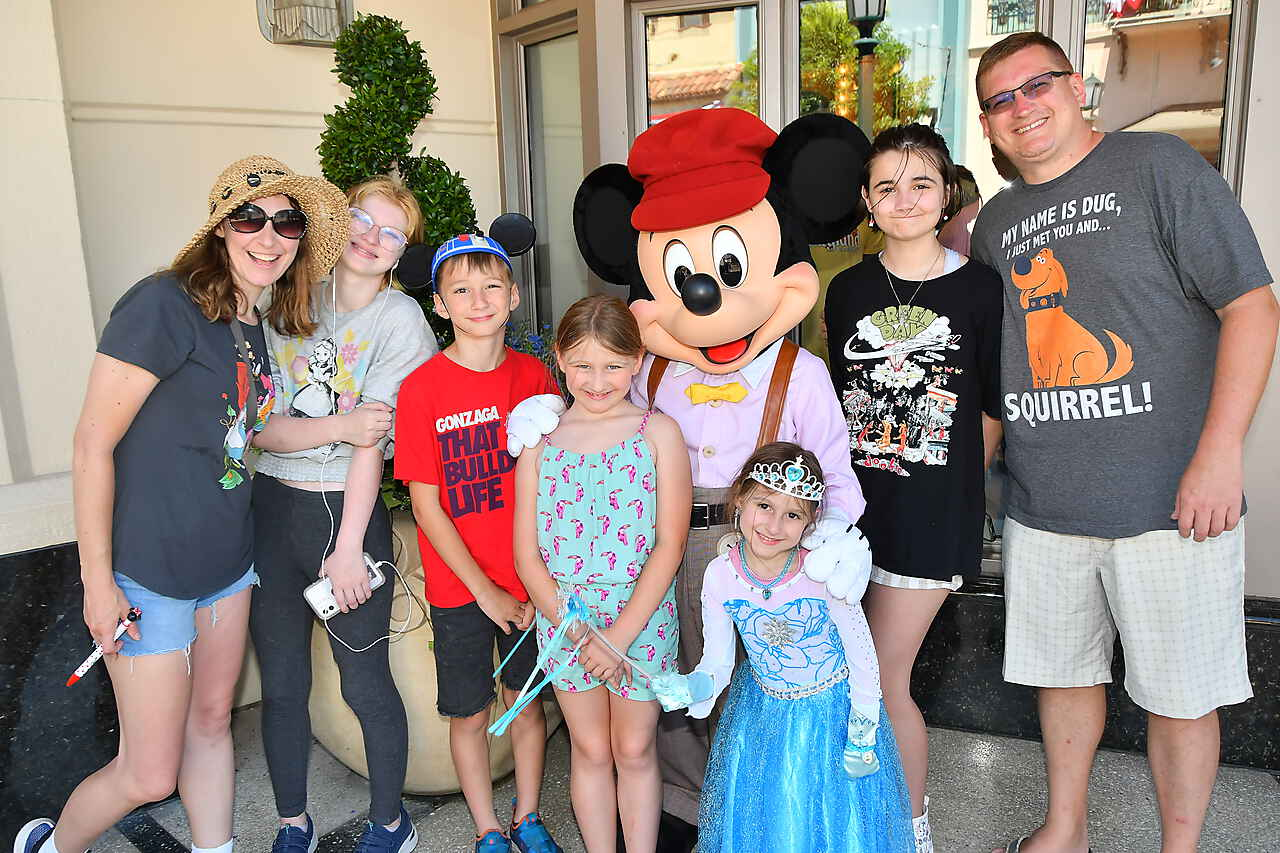 With the surprise Mickey greet in the books, we headed back across the street to Carthay Circle and posted up where we had seen Anna a couple days before. DH posted up with the kids, and I went around the corner just in case. Sure enough in less than 10 minutes Elsa came out the gate near me and walked to where DH was waiting. We were 2nd in line! DD5 was SO happy. We got some great pictures but no PP. I think there should be PP photogs at every meet & greet to maximize value of PP but I'd think it would also encourage more sales of pictures in general. Missed opportunity imo!
DD5 and DD8 so thrilled to see Elsa!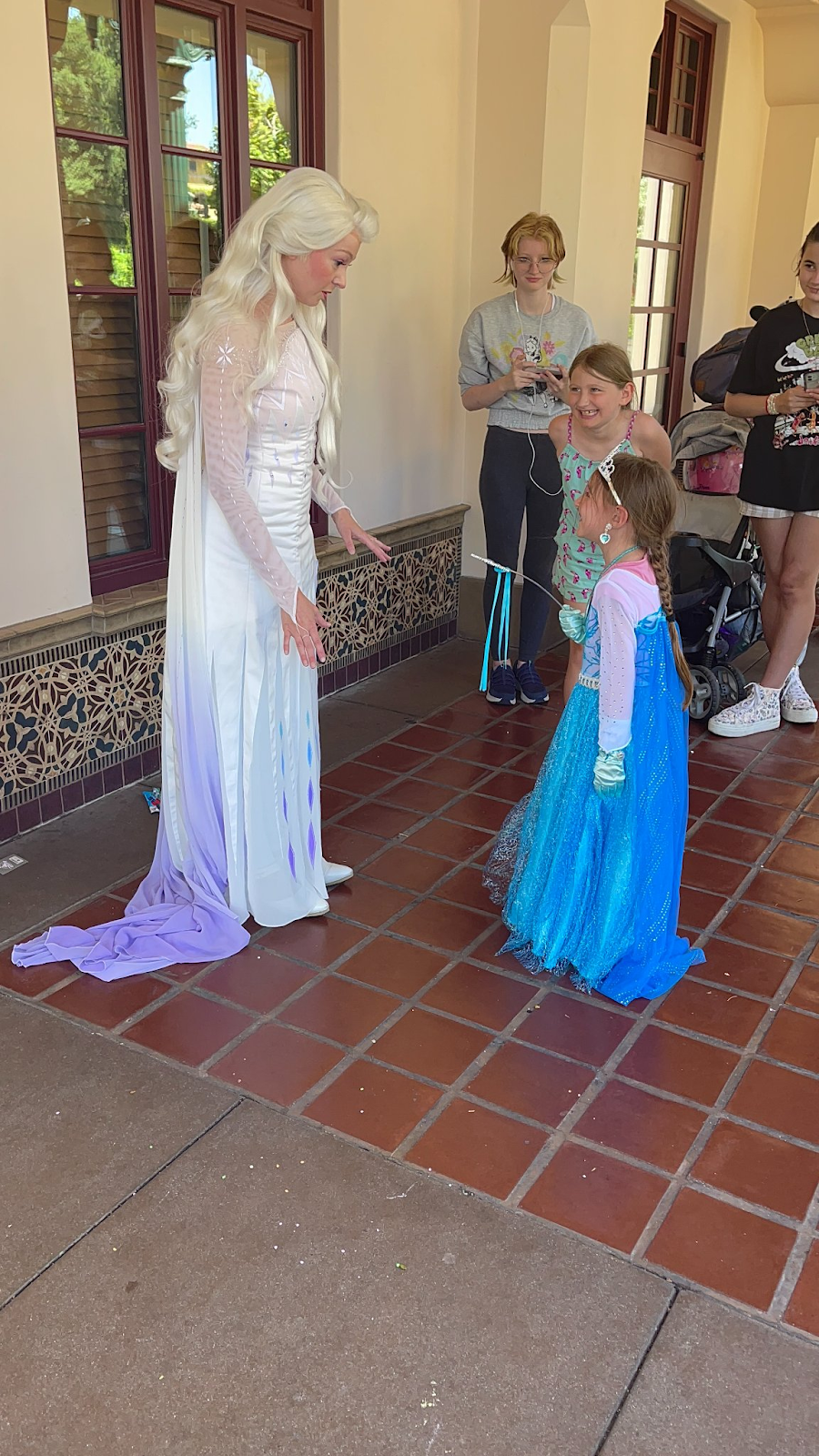 Not quite PP quality, but still cute: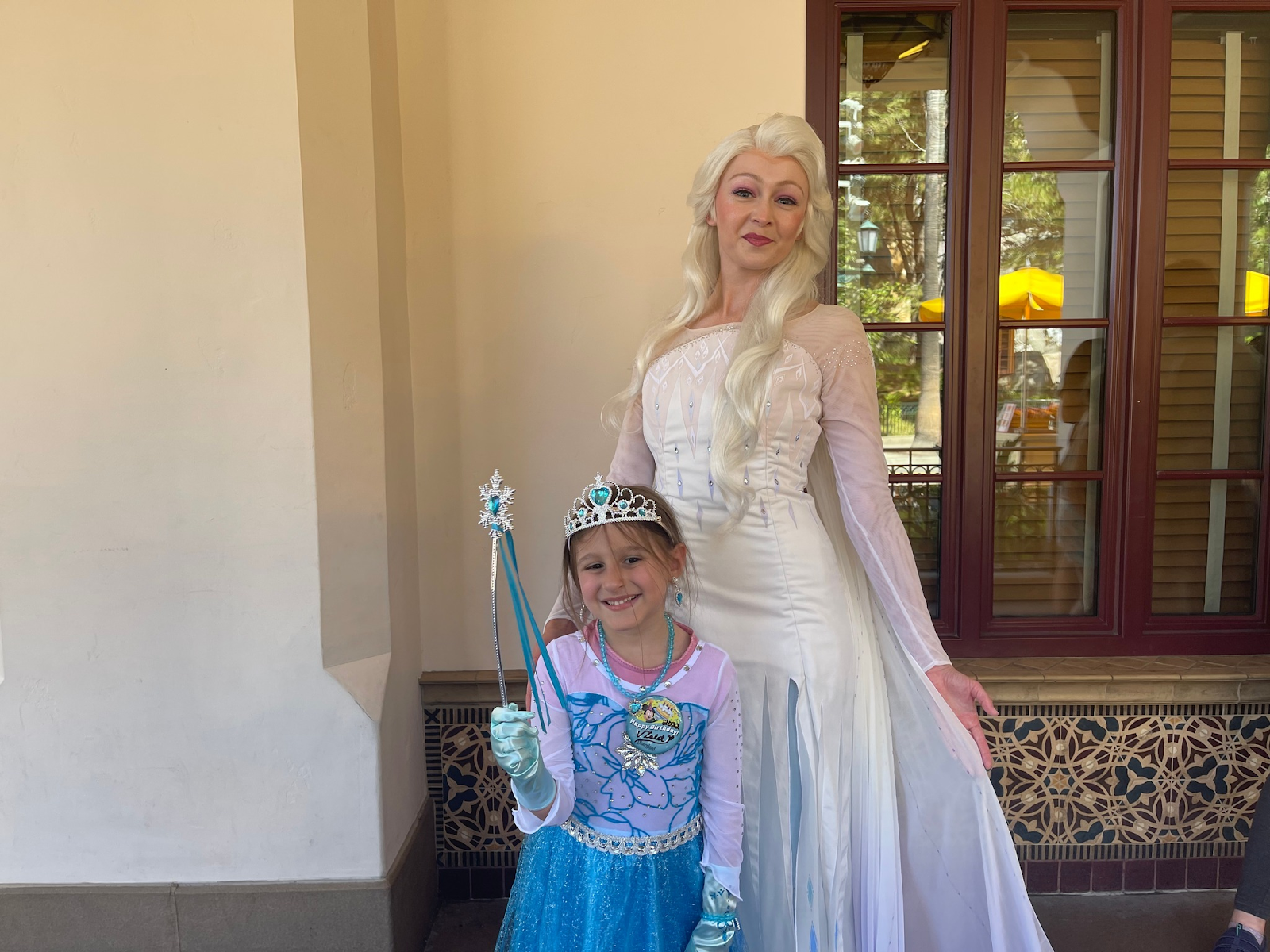 The whole family had to get in the act - but once again missing DH. Can you tell I really appreciate and would use more PP? Plus, not sure which of these turned out better: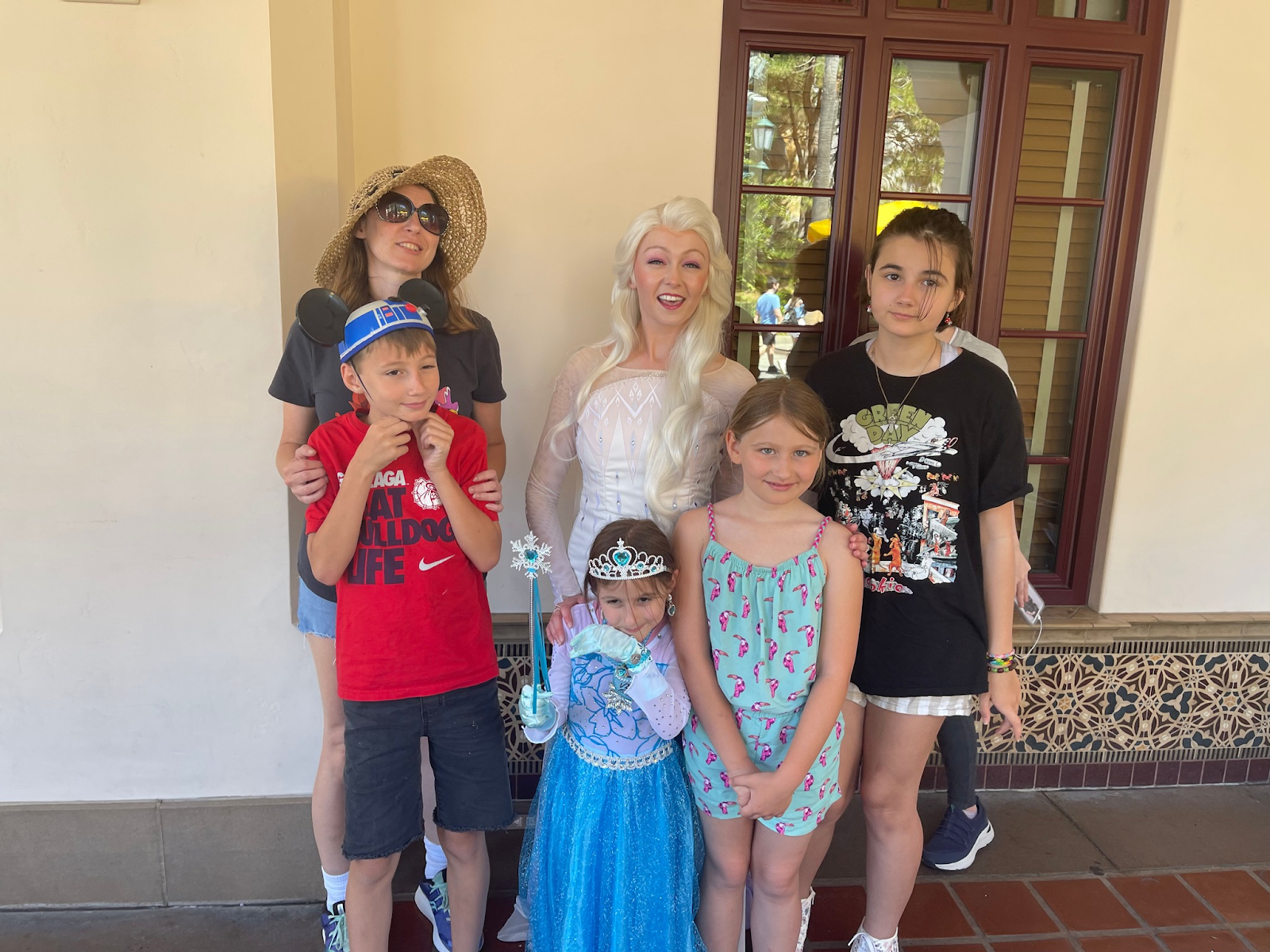 With two of our three main objectives in DCA complete, I set up mobile order lunch. What would we have? Stay tuned to find out!
Back to Contents
Last edited: