So we've seen weird/odd/strange photos, and kids who are afraid of characters, and 'is this you?' threads. But I think it's time for a photo bomb thread. Has a creepy stranger stolen the spotlight in your photo at Disney? Post and share here!
So without further adieu, I present...The Dole Whip Bomb!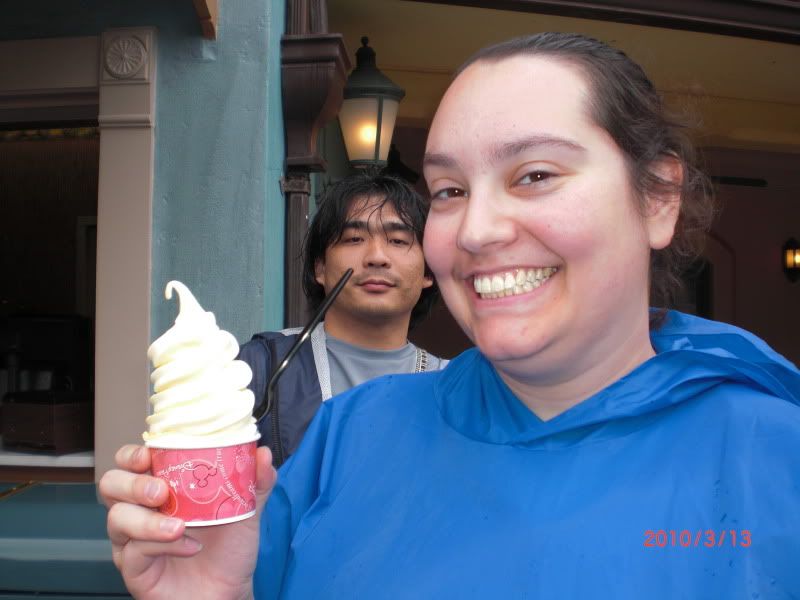 OK, so the guy bombing my photo is actually married to the photographer - I know him, but still...looks like a creepy stranger eyeing my precious Dole Whip!