It's kind of fun to do the impossible-Walt Disney
I'm here at home making pies and dessert for Thanksgiving tomorrow and thought, "bet other DIS'sers are too".
So here are our creations.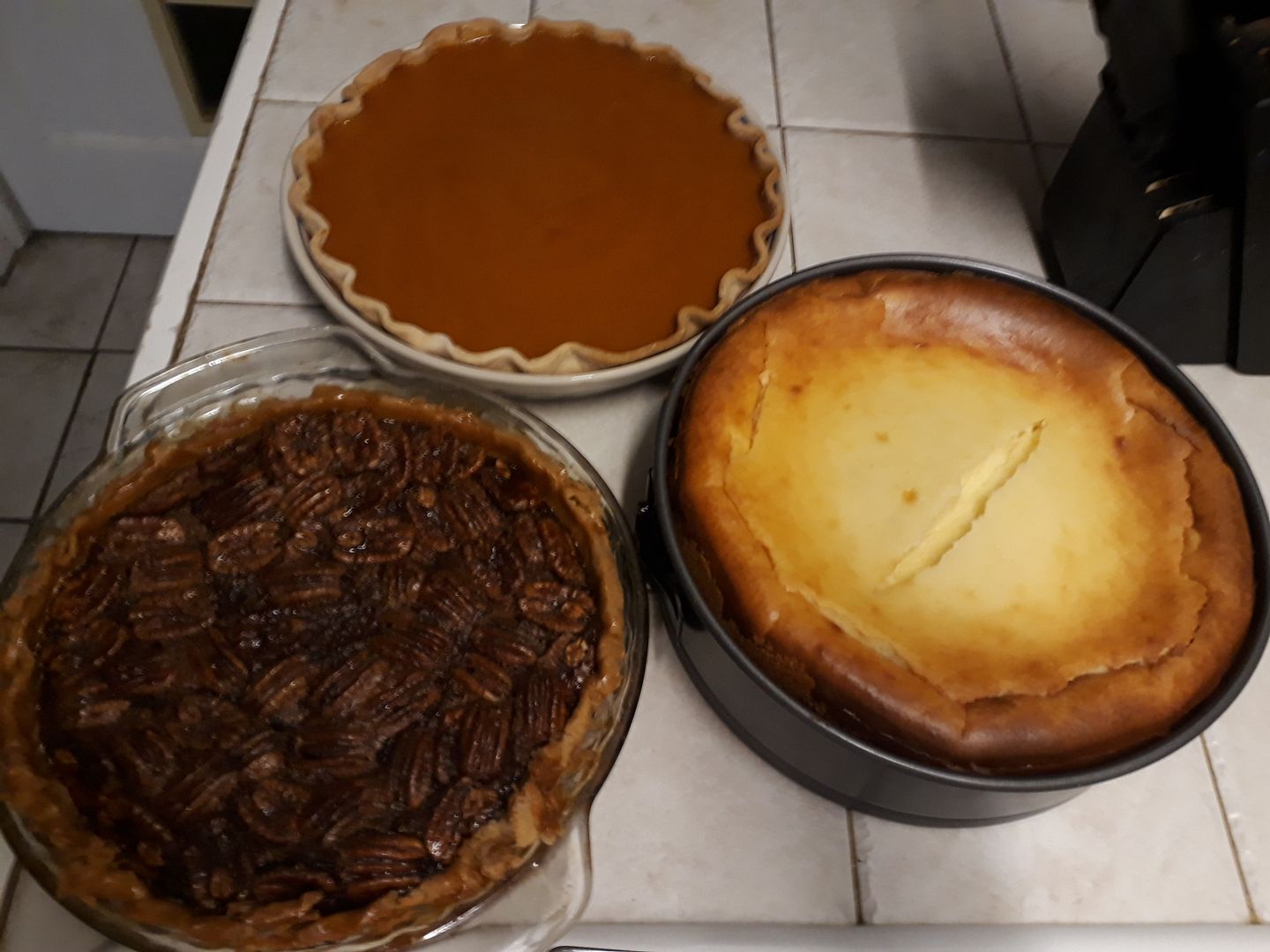 Actually there are two pumpkin and two pecan pies but I only put one of each in the photo for clarity. Tomorrow I'm headed for the homemade cranberry sauce on top of the cheesecake. (I LOVE cheesecake)
.
I'm into food pix from now till Sunday night. Plenty of people (like me and DW) will have celebrated Tgiving all over the long holiday weekend.
So can anyone share turkey, stuffing, dessert, gravy, cranberry, and other goodie pix? I'll be your best cheer leader.
I hope all of you have a blessed Thanksgiving with whomever you share it with. Keep those pix coming till SUNDAY! This is NOT an-at-the-Fort food thread - most of us are AT HOME so show us what you have to eat.
Bama Ed
PS - my dad and mom are hosting tomorrow (doing turkey/dressing) so I will get more pix of mine then.
PPS - I'm bringing the homemade smashed potatoes in the morning (skins on, olive oil, garlic cloves, butter, parmesan cheese, s/p, and milk) and DW is making the classic green bean casserole.
Last edited: