This is our Trip report for our September 13-22, 2014 trip to Walt Disney World. This was our third year in a row going in September, and we took advantage of the low crowd levels and free dining bounceback offer. Let's get started with the introductions:
Like in our previous Trip Reports and Pre Trip Reports you get to hear it from both of us. Paul will be in
blue
and Melissa will be in
orange
. Now that Allie is older she gets a say too and her quips will be in
pink
.
Who:
Hi I'm Melissa, Allie's mom.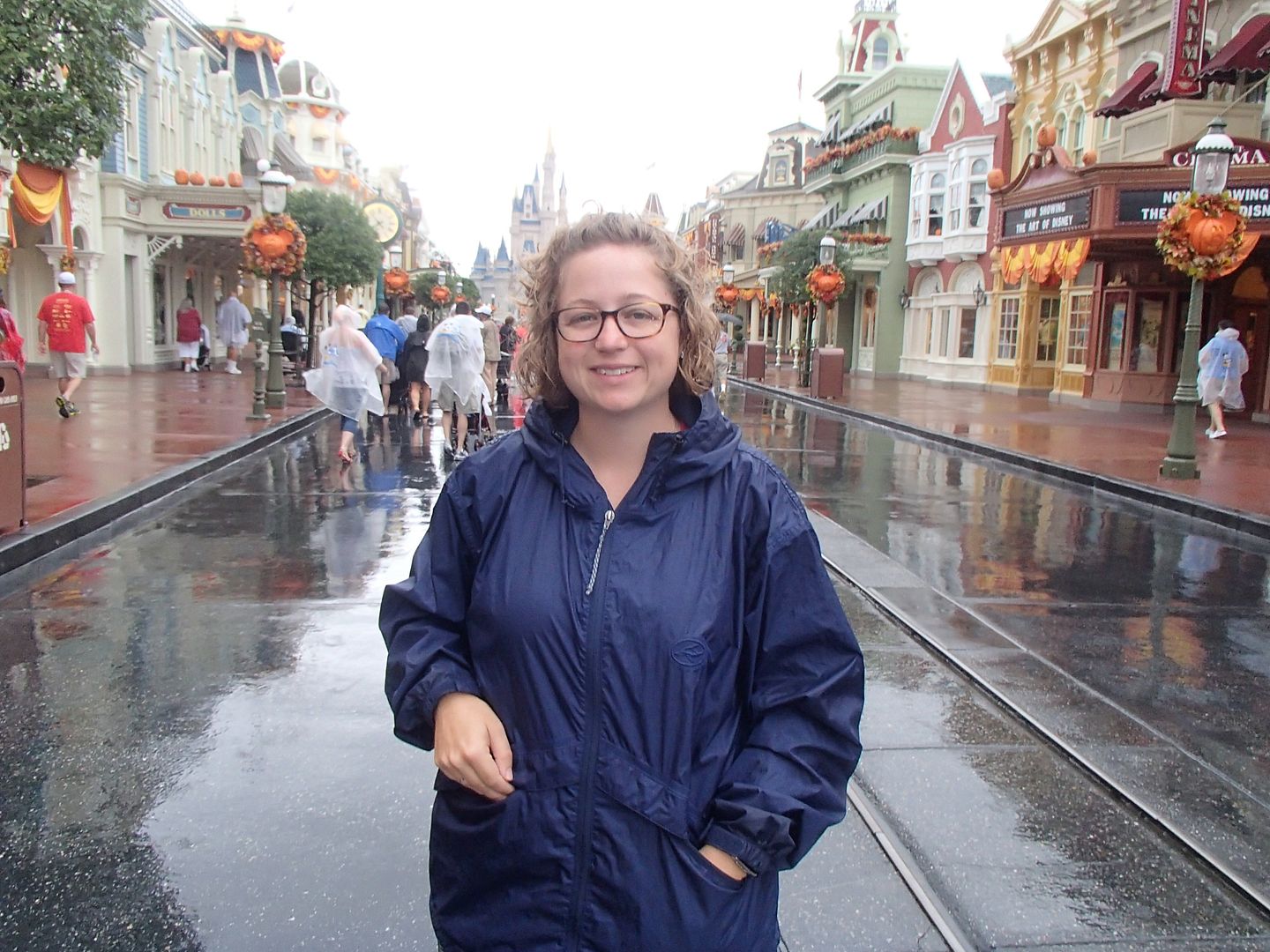 My family owns an elevator company and I work in the office shuffling papers. In the last year Paul and I have been doing some photography work on the side as well. I like to sew in my spare time but I didn't get to do as much of it for this trip as I have in the past. My favorite Disney character is Stitch but I'm a Perry the Platypus fan too. My favorite WDW park is Epcot followed closely by Animal Kingdom.


I'm Paul, a 34 year old Daddy, Mechanical Engineer, and general "car guy".


I've been a Disney fan all my life, with my first WDW trip to Fort Wilderness when I was five years old. The Disney addiction definitely stepped up when I began dating Melissa and we got passes for Disneyland. We do lots of other activities together and with our families, but going to Disney has always been our thing. When Allie was born she joined right in with that, and made her first park visit when she was a few weeks old. My favorite WDW park is Epcot, and ride is Test Track. Being a car guy, my favorite memory of WDW when I was five was sitting in a 1985 Suburban in the GM exhibit. My favorite movie (really of all time, not just Disney) is Cars, and my favorite character is Tow Mater. Another interesting fact, I think my ideal Disney job would be to be a boat driver on Bay Lake or between Downtown Disney and the Resorts.



This is Allison she turned 5 on this trip.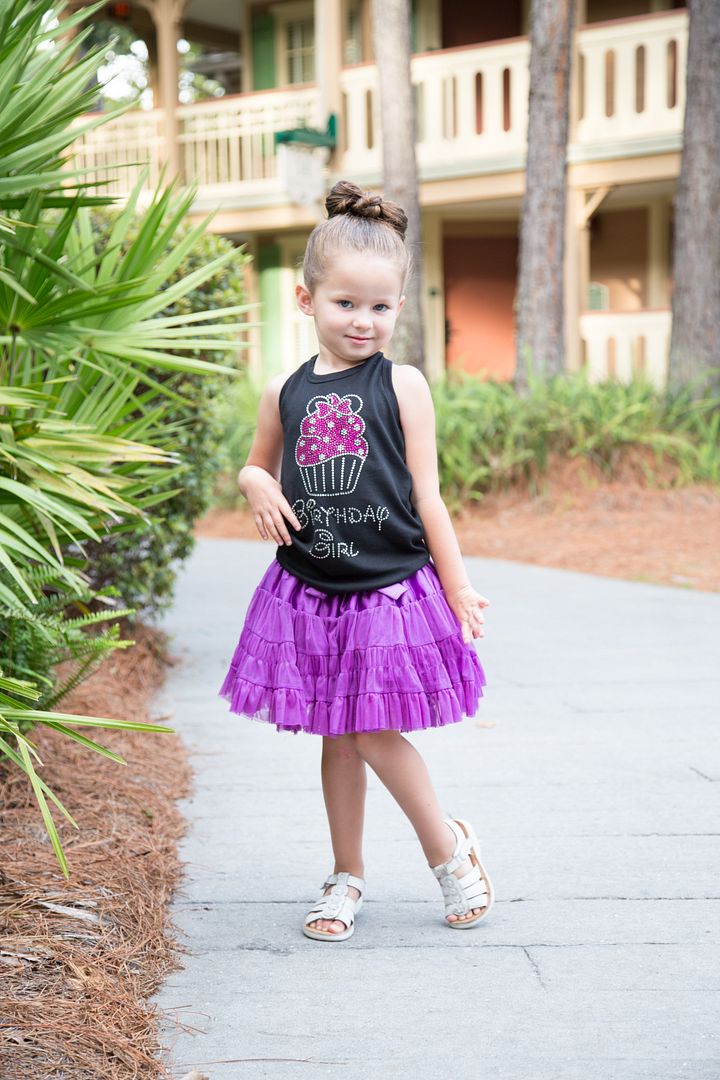 Being older this trip she had a lot more input on what we did then on past trips. Her favorite princess is... wait for it... Elsa.
Since Allie provided so much more input this year, we decided she needed her own color. We'll throw her comments in the trip report in Pink.
Allie's favorite rides are small world, Ariel, the Carousel, and whatever she doesn't think will be too scary.


This trip we learned that she loves Soarin, but that will come later.


Soarin was a huge hit.


This is Grandpa Jim and Grandma Nancy, my parents.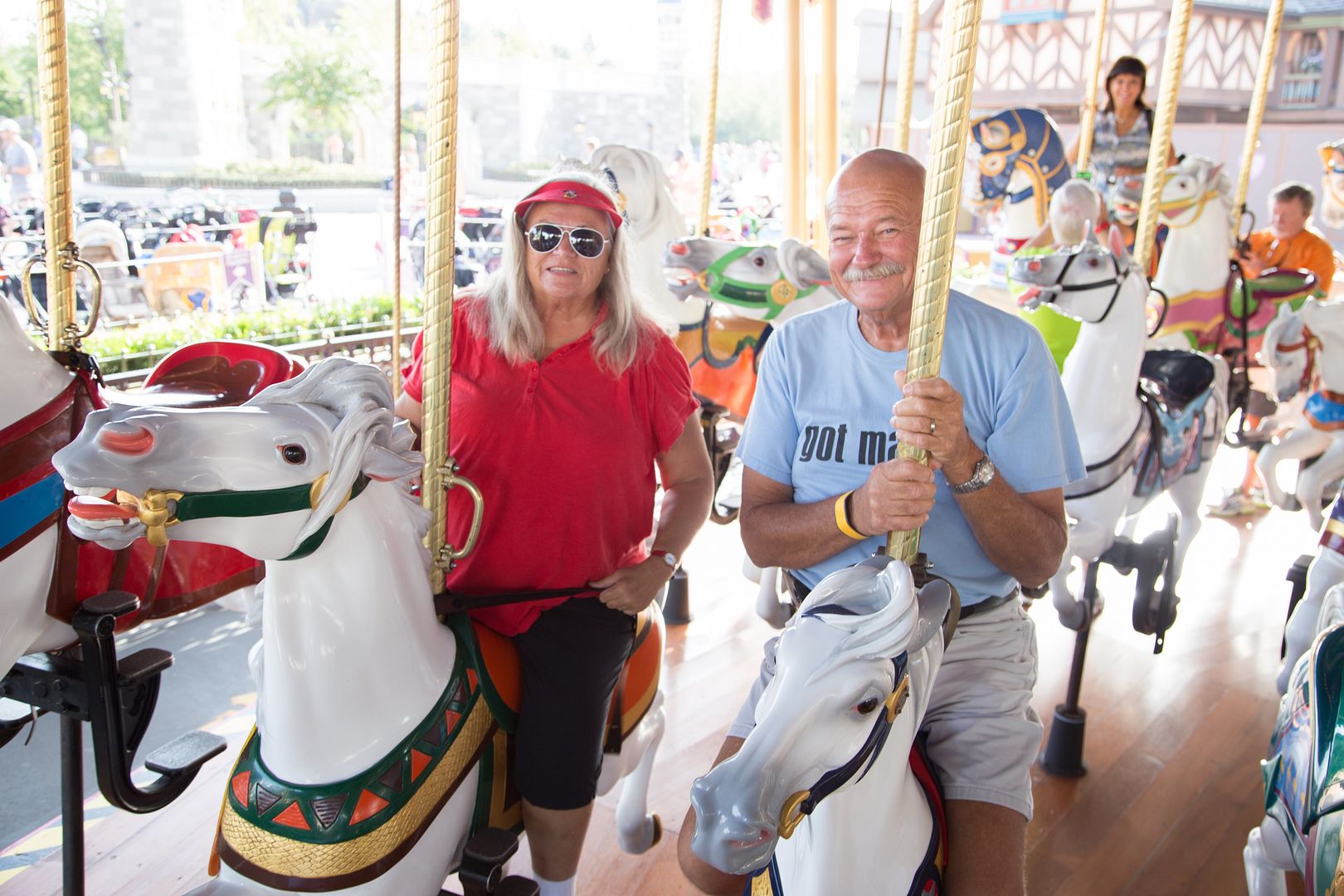 They joined us on this trip after having a great time two years ago, and following last year's trip closely from home while missing being part of it themselves. Grandpa Jim likes Cars and Tow Mater, while Grandma Nancy's favorite Disney movie is Beauty and the Beast and she is a huge Belle fan, since she is so into books. (Grandma Nancy is a past librarian and teacher.) Grandma Nancy also has an extensive watch collection, and brought enough Disney themed watches on the trip that she had a different one for each day.


Where:
Port Orleans Riverside: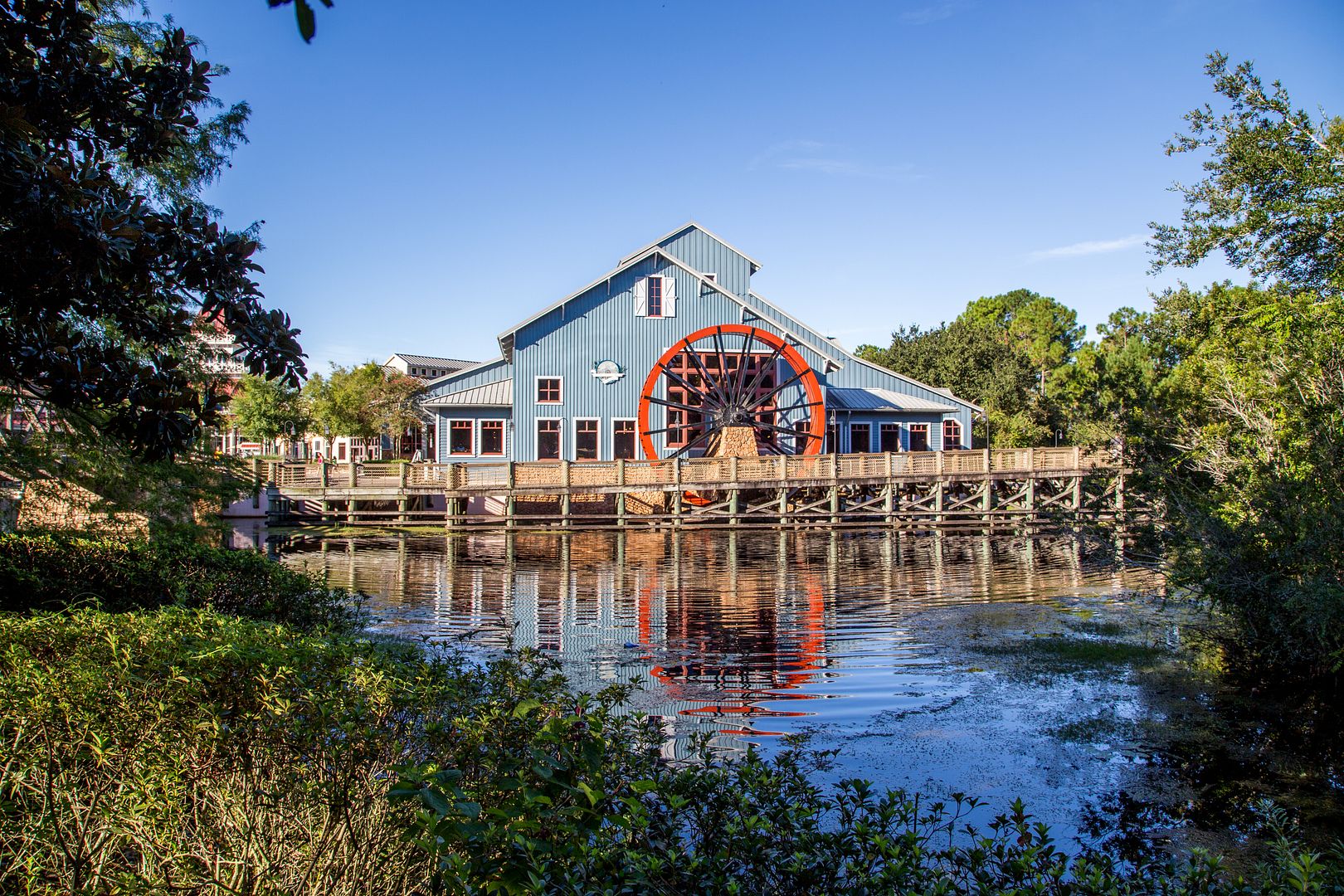 As we detailed in our pre trip report, we spent a lot of time debating where to stay for this trip after having our prior trips as a family be to Wilderness Lodge. While we loved it, we wanted to save a little bit of money to make this year's trip happen, and POR was the one resort we had visited during each of our other trips and enjoyed, so we decided to give it a try. Since my parents were coming with us, we decided to book preferred rooms to minimize the walk to the lobby and food court so we didn't miss the compact feel of WL.


We both fell in love with the resort by the end of the trip and I really like the Alligator Bayou rooms. We lucked out and got a corner room which I adored. The extra window make the room feel bigger and it was nice and quiet not having people on both sides.


When:
September 13-22
We chose to delay this year's trip by a week or so over our past two so that we would actually be at WDW for Allie's fifth birthday. This also meant that we would get to catch the start of Food and Wine, but would have some time at the beginning of our trip to experience Epcot without it.


Once I found out that delaying the trip would allow us to catch a bit of Food and Wine I was so excited. I'm the foodie of the group and I loved the opportunity to check out this event. The deal was sweetened even more when we found out that Jo Dee Messina would be playing while we were there as part of the Eat to the Beat Concert Series. I love her music and really looked forward to catching a concert.


I guess that's about all for the introduction. We have over 6000 pictures to choose from, so hopefully we use lots of good ones to keep the report interesting.


Thanks for stopping by and following along. We hope you enjoy reading about our trip as much as we love reliving it.