It had been a crazy week last week. I had 4 job interviews (most of them internal due to a reorganization within my company) and an exam on Tuesday evening, therefore Halloween at DLP on Wednesday couldn't have come at a better time!
I got up at 5:30am, got in the train at 6:30 and transferred to the international train Thalys at 7:30. Nothing special to report, I had a comfortable seat in first class, got my RER tickets for this day and tomorrow in the restaurant car and was at Gare du Nord around 10:30. I knew there was construction work going on, on the route to DLP, but I must say it was very well organized. When I got out of the last station, there were people everywhere to help and direct, plenty of signs. Also a girl in wheelchair who exited with me didn't seem to have any issues, the buses were equipped to serve her as well.
It took about 15 minutes longer than the RER usually would take her, and that's mainly because we lost about 5-10 minutes when the bus was loading.
I had eaten on the train, so no need for lunch, I stopped in front of It's A Small World to watch the Harvest Parade. Which is a re-run of last year, with the addition of a new float based on Phantom Manor with Mickey in two costumes and the bride and the phantom.
I did take more pictures, but I sometimes have days where I always take the picture a second too late or too early. So no pictures of Mickey in his new costumes…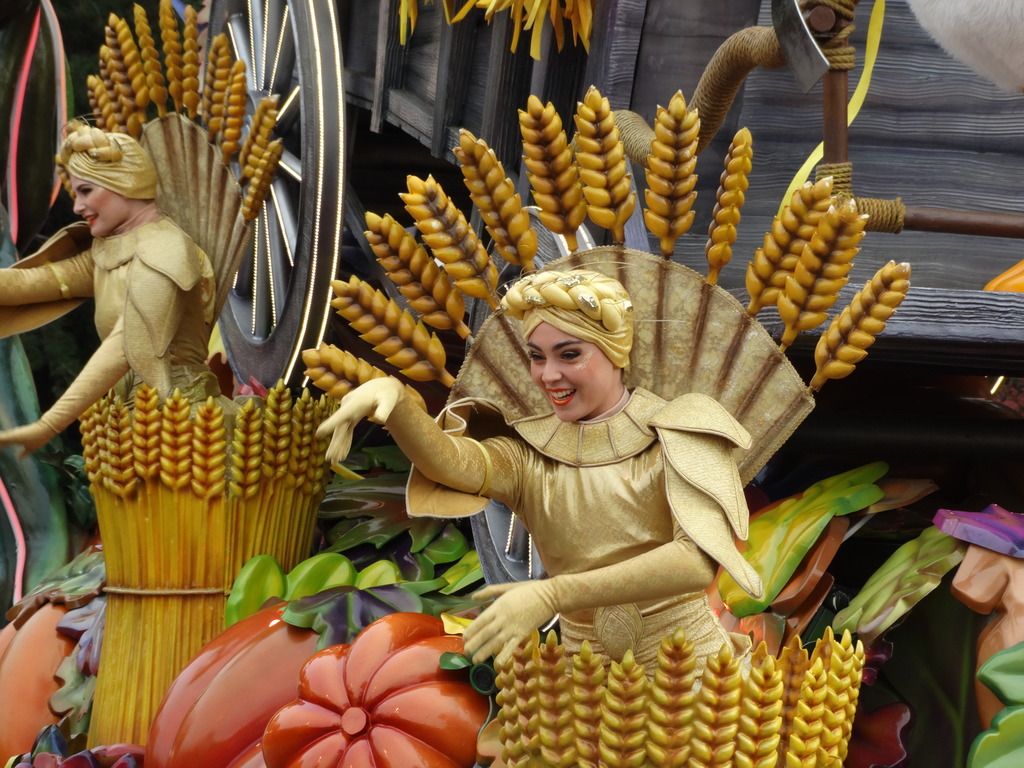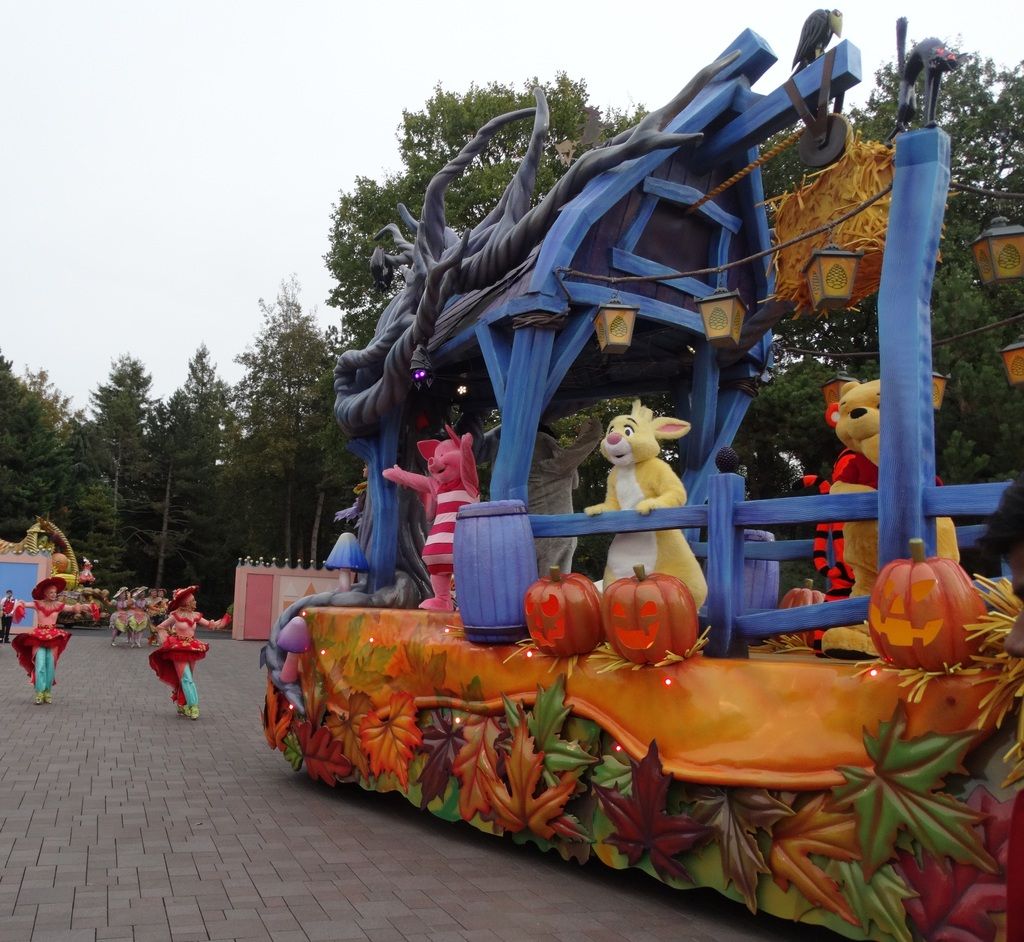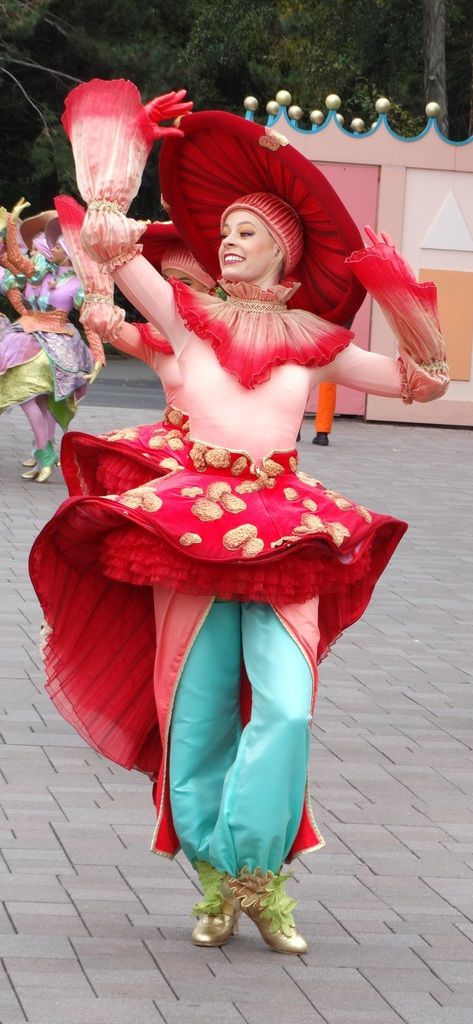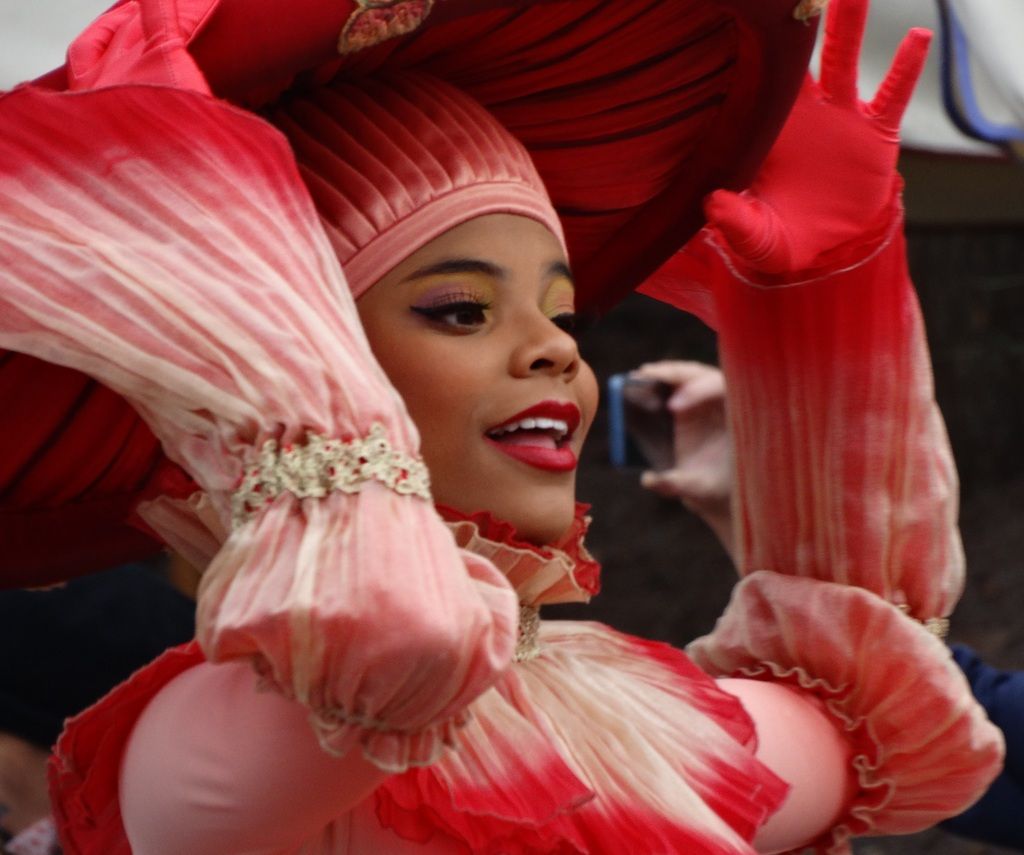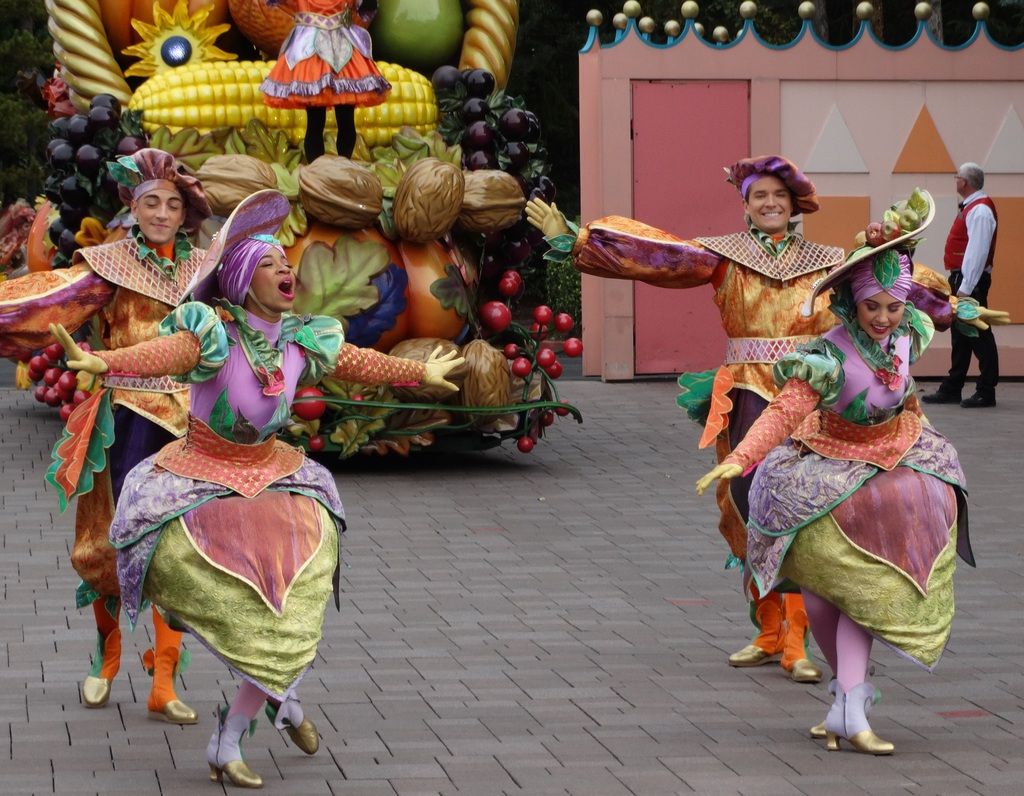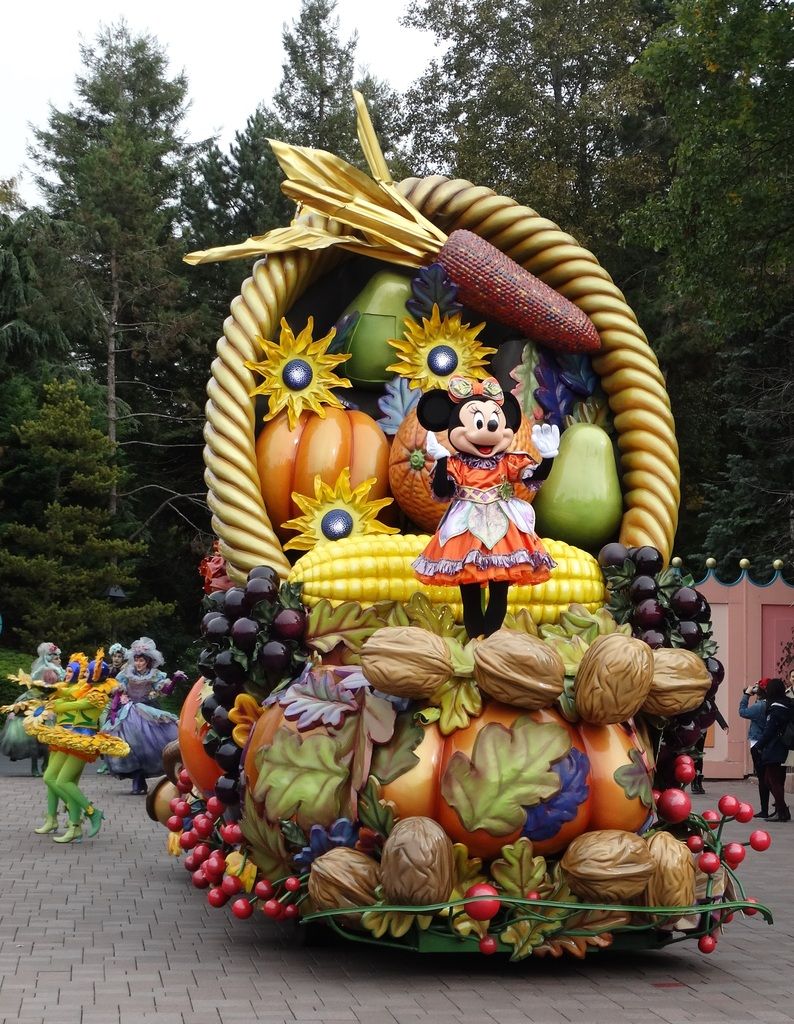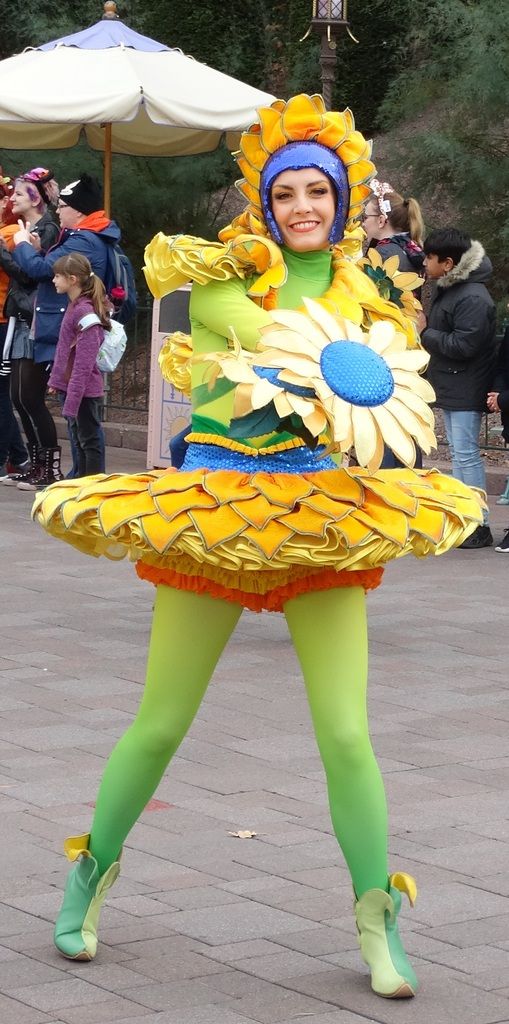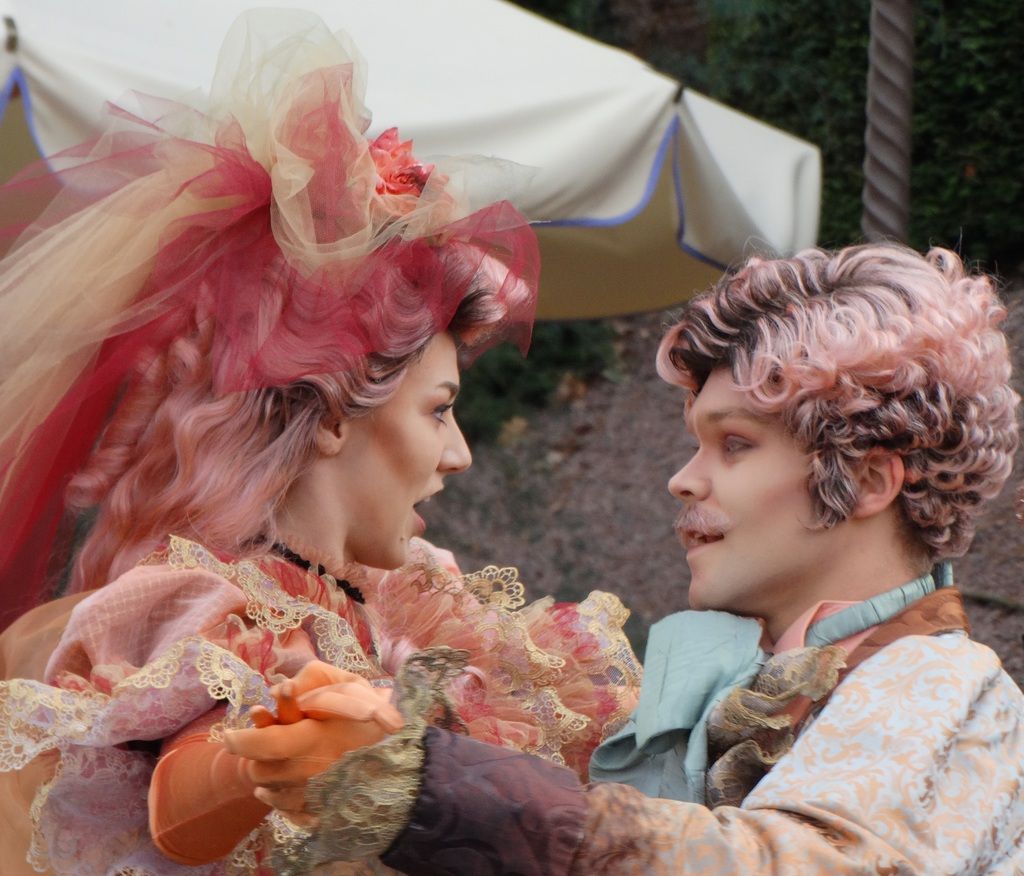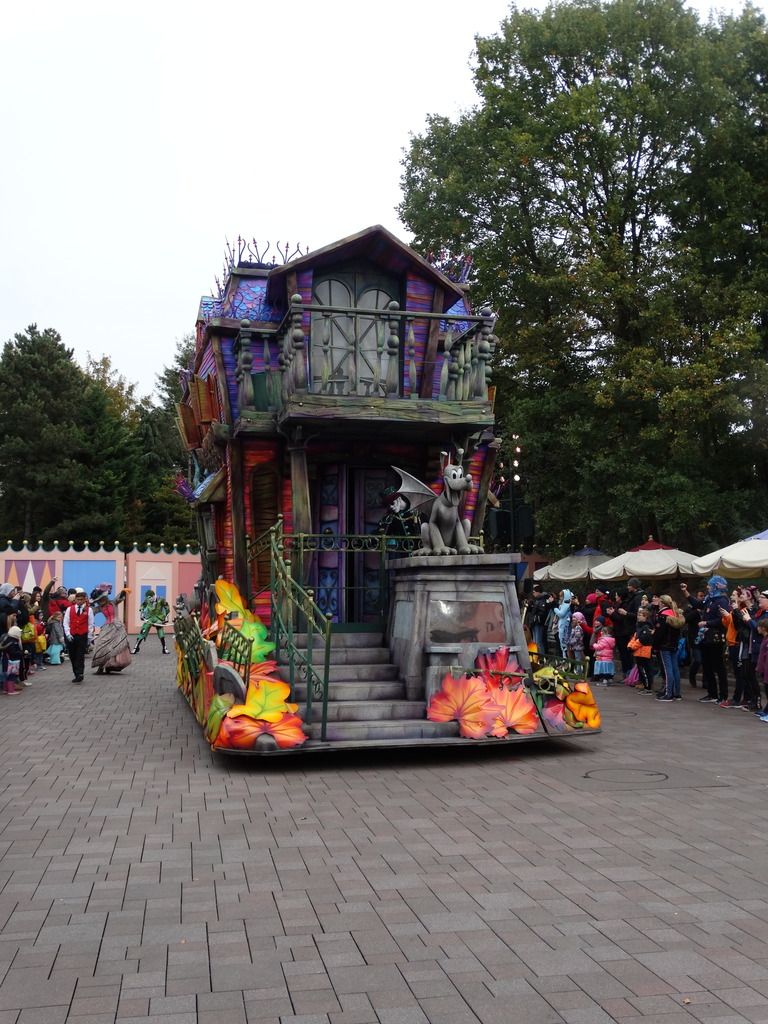 I decided not to see the show that followed the parade on the hub. I love the concept to have the parade combine with a show, but you have to make a decision to either get a good view for the parade OR the show. I went for the parade as with the show, there is too much going on around you, 360 degrees, making it hard to decide what is the right spot.
Last edited: