<font color=green><br><br><font color=blue>Me and
I took these during my recent stay.. This is the state of things today.
Here's what would amount to 'Legendary Hall' - zoomed in from across the lake with the big lens. It looks to be in pretty good shape. They seem to run some housekeeping stuff out of the back side of it.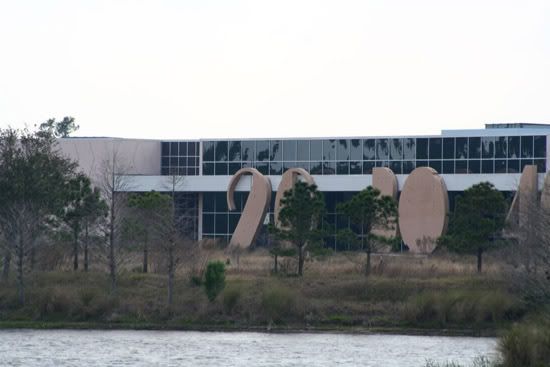 It looks a lot worse than it really is because vegetation has grown up.. and landscaping was never completed in the first place.
Like in this picture.. in this picture below you can clearly see the hand railings around the floors are just 2x4's for safety while the workers were there and are not the final metal railings. Many people thought they were the metal railings and were rotting and falling apart. That's not the case.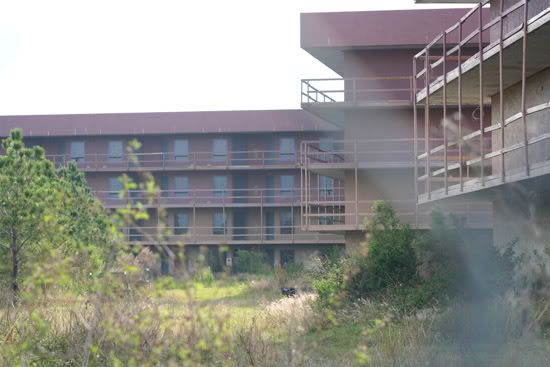 And here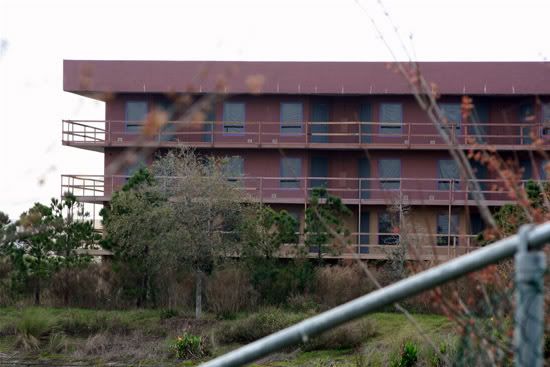 If you zoom in close enough all the windows to the rooms have garbage bags over them... as you see here.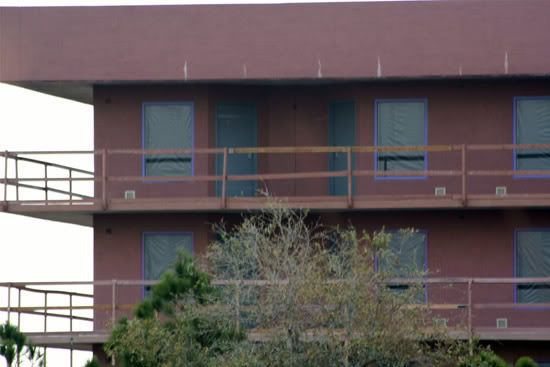 While doing my 'stealth photography' -- I saw thru the fence this hotel room door was actually OPEN??!!?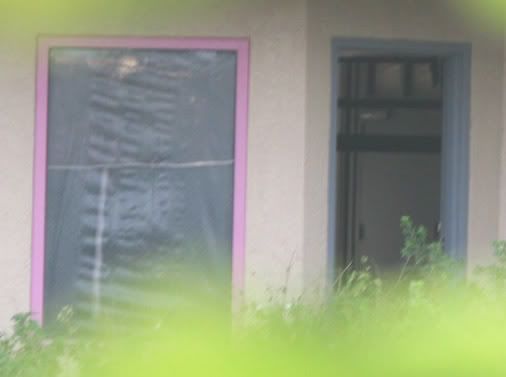 If you look thru there.. (in that pic above) you can see the room is completely unfinished. You can see the door on the far side of the building for what would be someone else's room if the building was finished.
I felt like paparazzi taking pictures thru bushes and holes in the fence.. here's another one of the open door..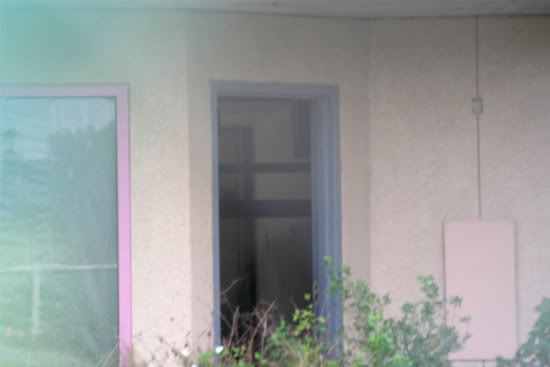 And lastly .. THIS picture.. is really interesting to me. It's of the buildings closest to the 50's parking lot. If you look closely and notice.. the part of the building that connects the three wings with stairs & elevators hasn't been built yet. The only way to the upper levels of the building would be via ladder I guess?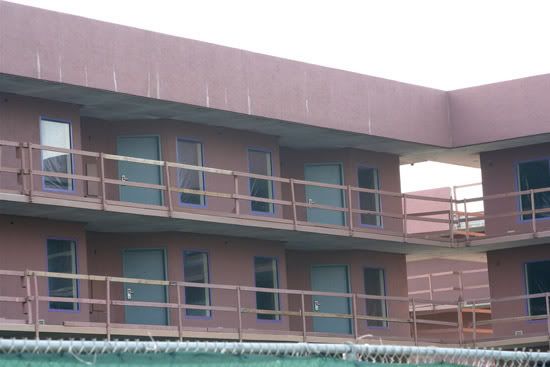 The buildings are in remarkably good shape for being mothballed all those years ago..
Knox