My dad passed away on Thursday from lung cancer. It took him pretty quickly, he was diagnosed in late August/early September.
He became one of my WDW buddies. He visited WDW with me three times and had a blast each time. Rode the roller coasters, had countless Dole Whip floats and saw fireworks with me as many times as I wanted. I actually planned to take him again next spring but he got sick.
RIP Dad. I will always love you and miss you.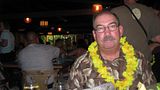 Last edited: