- May the luck of the Irish always be with you -
EDITORS NOTE
-
Finally.... after three years of starting and stopping this blog, I finally have well.....
enough of the fight over the US dollar against the Euro and and have gotten brave enough to "take the plunge" and book this adventure and am very proud to say that I am here and not going away...... FYI - airfare will be booked n April 2019 as this adventure is set for late April of next year -
With that said -
and away we go!
ANYWHO -
**** OK, SO WHY PARIS??
(Taken from my Walt Disney World TR; April '16) -
The story goes like this -
In
June 2017 I really really RREEAALLYY needed to buy a new car (I want a Honda Civic EX with a moon roof, etc).....
and -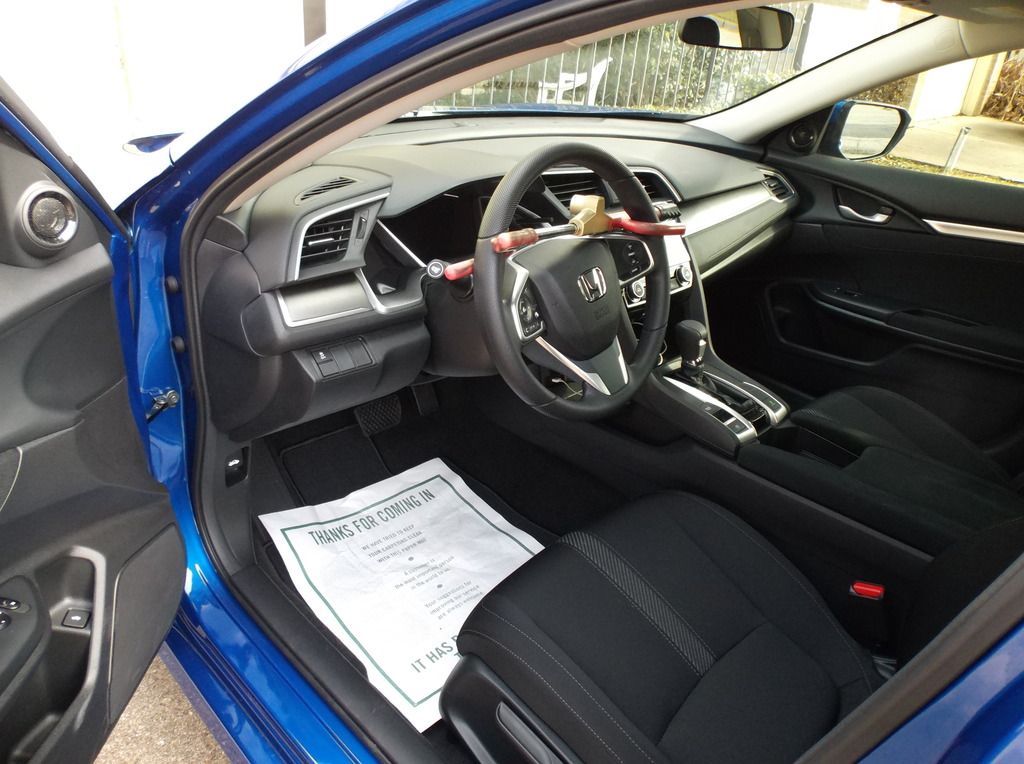 (POST SCRIPT - AS OF JULY 2019, THIS CAR WILL BE PAID OFF!)
....as my current Toyota Corolla has 146K on her.....
and
I wanna celebrate my 'Un'- birthday in style as well.....
it isn't every day that I buy a new car.
BUT WHERE AND WHEN??
Then, I thought of Ladybug
as for some crazy reason, I literally erased all these
ideas in my head
and I said outloud a phrase that that cartoon character named Charlie Brown is famous for saying, "RATS."
And....
for the life of me, my mind flashed back to a picture I remembered seeing on the Disney Cruise adventure I took in January 2012.....went to page three of that blog and my eyes grew real wide & there was my answer -
I musta just looked at that picture for the longest of time b4 I snapped out of it,
looked online at a Vendor I have used before & VILOA!
YUP!
Yours Truly has a vacation slated for Paris......
NOPE!! NOT PARIS TEXAS
BUT....
Paris, France!
Spotlight on Paris - Collette Vacations
https://www.gocollette.com/en/tours/europe/france/spotlight-on-paris
Hello everyone, my name is Kris and....
(it's time 4 another adventure)
Well, I would be what you would call a DISney fan of all things DISney -
and this adventure is gonna be chalked full of twists and turns......
From wine tasting, a visit to Mommarte, etc
You name it and I will be doing it all
before
I head on over to DISneyland -
Never been there....
Much less on over to France
Fastly becoming a fan of -
as well as Maurice Chevalier since I can tell it DOES pay to know a little of the language of the country you are visiting......
Yes.....I am from Texas but ya know, I don't wanna stick out like one of dem bloody Yanks while over there so nothing more 'funner' than kicking things off by watching some Rick Steves "Best of France" travel dvds......
Will bounce back to this TR w/in the next few weeks I promise but for now, I gotta boogy on back to my upcoming WDW / Nassau adventure you see below in my signature.
and yes, I have listed all my previous travel adventures below for those of you who wanna read up on - (and or haven't signed into Disboards) - what Yours Truely has been up to......
T.T.F.N.
&
CHEERS Y'ALL
"MY VERY 1ST TRIP 2 WDW / DISNEY WONDER" 01-07-09 to 01-15-09 (w/pics & video)
www.disboards.com/showthread.php?t=2062857
MY ADVENTURES by Disney "Spirit of America" Sept 2009 trip report ...
www.disboards.com/showthread.php?t=2201584
- Cached
MY "GETTING SPOOKED @ WDW" - MNSSHP TRIP REPORT; Oct 28th -Nov 4th 2010(w/pics & video)http://www.disboards.com/showthread....0&referrerid=0
My "ADVENTURES N IRELAND" - TRIP REPORT; JUNE 2011 (w/pics & video) -http://www.disboards.com/showthread.php?t=2203028&referrerid=0
http://www.disboards.com/showthread.php?t=2625762&referrerid=0
MY "ADVENTURES N HAWAII" -October 2011 trip report (w/pics & video)- http://www.disboards.com/showthread.php?t=2625762&referrerid=0
My "IT'S 5 O'CLOCK SOMEWHERE N KEY WEST, COZUMEL & G CAYMAN DCL TRIP REPORT; JAN'12 (w/pics & video)http://www.disboards.com/showthread.php?t=2686953&referrerid=0
MY "ADVENTURES N NEW YORK CITY" TRIP REPORT; SEPT '12 (w/pics & video)http://www.disboards.com/showthread.php?t=2765761&referrerid=0
http://www.disboards.com/showthread.php?t=2875727&referrerid=0
MY "ADVENTURES N SAN FRAN, ROSE BOWL, ROSE BOWL PARADE & COASTAL CALIFORNIA" TRIP REPORT (w/pics & video)- DEC '13
http://www.disboards.com/showthread.php?t=2875727&referrerid=0
MY "ADVENTURES N ENGLAND, SCOTLAND & WALES" TRIP REPORT - August '14 (w/pics & video)
http://www.disboards.com/showthread.php?t=3112285&referrerid=208040
MY "ADVENTURES N DISNEYLAND, CATALINA ISLAND & OTHER ASSORTED SO CAL STUFF" TRIP REPORT; SEPT 2015 (w/pics & video)
http://www.disboards.com/showthread.php?t=3112286&referrerid=208040
MY ADVENTURES N WALT DISNEY WORLD, UNIVERSAL STUDIOS & OTHER ASSORTED SILLINESS TRIP REPRT; APRL '16
MY ADENTURES N SAN ANTONIO, BANDERA, STONEWALL TEXAS & OTHER ASSORTED SILLINESS TRIP REPORT; NOV '16
http://www.disboards.com/posts/55360595/
MY ADVENTURES N NEW ORLEANS & OTHER ASSORTED SILLINESS TRIP REPORT; NOV '17
http://www.disboards.com/posts/56498543/
MY ADVENTURES N AMERICAN HISTORY & OTHER ASSORTED SILLINESS TRIP REPORT; SEPT '18
https://www.disboards.com/posts/58044097/
MY ADVENTURES N WALT DISNEY WORLD & NASSAU BAHAMAS WITH DISNEY CRUISE LINE; OCT '19
MY ADVENTURES N DISNEYLAND PARIS, PARIS, MONTMARTE & OTHER ASSORTED SILLINESS TR; APRIL '20
http://www.disboards.com/posts/55844183/
MY ADVENTURES N NASHVILLE, MEMPHIS, NEW ORLEANS AND OTHER ASSORTED SILLINESS TRIP REPORT; NOV '20
Last edited: