It's a bit of a roodie doodie word for lady parts

TO

OUR MAY `19 TRIP REPORT

8TH-22ND MAY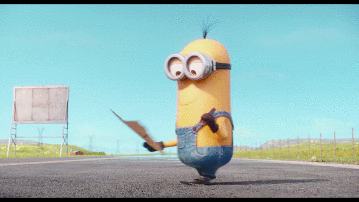 Well, I guess about now if you are reading this, you may just have an idea who we are and how much we love Universal Orlando, Royal Pacific Resort and Sapphire Falls...….as well as the surrounding areas of course...…we do like to get out and and about as much as we can.
​
For those that don't know us...….and I`m sure there are some folks who don't.....we are Carole n Tom......yep, we sound like a double act…..as you never get one without the other......something of a joke between our friends who always wonder how we spend so much time together...…

This is us at the beginning of our December trip last year, with our wonderfully amazing son Kyle, who again, won`t be with us this trip.....we have to wait till December again for him to join us for another vacation......so for now it`s back to being the two of us again, and although we love Kyle with us of course, we still have a wonderful time every visit.....we do miss him of course and are thankful for Facetime.....much better than a phone call!!!! But, of course he has work, and his own life that doesn't involve going on every vacation with his parents.....but we do cherish our visit in December with him and are so grateful he still wants to come with us at all...….
This trip is the second of four trips to Orlando this year...….and our ninth trip over to Florida since Tom retired 20 months ago, I`m quite amazed at that.........not bad for folks who only used to visit once a year.....you can tell it`s most certainly our happy place...……and although there are so many other places in the world as we are reminded every now and again......to be honest most of the places we want to see, we already have.

There are a few other places in America we want to see, it is certainly a diverse country......but for now, we are more than happy visiting Orlando, certainly for the foreseeable future.

Since Tom retired early in 2017, our time is fully our own as I kinda retired very early many moons ago
.....I know we are incredibly lucky we can just pick up and go when we feel like it.....so we certainly had taken advantage of our new found freedom. Definitely recommended!!!

Our trips are always booked well ahead of time, when we visited once a year, before we left, we had arranged our visit for the following year, and then just amended by a day or so depending on flight availability......and we pretty much have it down pat.

This trip was again going to be at the beautiful Sapphire Falls resort...…from Wednesday May 8th and we would leave Wednesday May 22nd.....and we had it arranged since last year too.
We love this resort and had another fabulous 14 nights in March......we feel incredibly comfortable when we are there.....it really is the warmest of welcomes you receive in this hotel.

Of course we had to get there first...….

We again of course, booked the Radisson at Manchester Airport...….this really is our favourite hotel for our night before the flight...….we have stayed here more times than I can count......even before our visits to America, we stayed here before we flew to anywhere in Europe we went to......whether it was a City Break or a visit to the F1 Grand Prix`s......nowadays though, it`s America we are setting off to as Europe doesn't have the same appeal today. No desire to go back there again, although there are a few places we may consider again, like Switzerland which we love. But not many others.

Rather than use the same stock picture as the previous trip report.....this is the hotel from our December trip for 2017......yes, it was freezing cold that day!!! Tom calls that coat my Russian Front coat.....hmm.

Again, this trip we won`t be arriving in our own car, we have booked the same car service we used in March.....being driven there and back again was so easy....especially on the way home!!! It was so much more relaxing than trying to stay awake for 3-4 hours as we drove back down after a night flight.....very reliable firm we`re happy to use again.
It is a beautiful hotel, and has everything we need as a stop before we fly the next day. There are many hotels around the airport, but this one is most convenient, which is why it has the higher price point I guess. You only have a short walk along the skywalk to get to whichever terminal you are flying from.

The rooms have always been comfortable and have everything we need for such a short stay.....the beds are indeed huge and always one of the comfiest sleeps.....if we can sleep of course.....the night before we have never managed to sleep as well as we should as we are always so excited...….who isn't unbelievably excited on the days leading up to a trip!!!!
​
The rooms are all purple themed, which of course I adore...….and as I said they are always immaculately clean.....
This trip again we have booked the Executive Lounge access room......although I don't think we`ll do this again after this trip.

We don't take advantage of the appetisers and alcohol enough to miss it......the apps aren't the best, and who wants a lot to drink the night before a long flight!!! And the rooms are no different from any other room, so you have no advantage there.

It is a lovely lounge though...….

Soft drinks, waters, teas and coffee along with juices are always out during the day, along with little snack items too.....the olives are rather lovely!!!
We enjoy our stay here......we get here early enough to enjoy the Executive Lounge while it`s still quiet, it doesn't ever get busy till the complimentary appetisers and alcohol at 5pm. But, during the day, there are usually very few people in.

When we arrive we usually have lunch in the little M bar, nice atmosphere and we usually have a sandwich to keep us going till dinner…...which is in the Collage restaurant next door...….some folks think we`re crazy paying for the lounge then eating dinner in the restaurant......maybe so, but it`s what we like to do.

​
Our flights are always between Virgin Atlantic and Thomas Cook.

Both are fine as we always fly Premium, so it comes down to which seats are available at the time flights are released…….TC are released much further ahead, so tend to go quickly......and they can be hundreds if not a thousand pounds or so cheaper......so, although the financial aspect doesn't drive our trips, common sense comes into play especially when both flights are comparable service wise. Both Premium options have excellent service we have found.

So, as we wanted our flights booked as soon as possible, we opted for Thomas Cook and last May we found some excellent Premium seats and booked the flights immediately...….

The picture below of the Orlando bound plane was taken from the viewing area at Manchester Airport...you do get pretty close to those giant planes from there. And you often see the area around filled with plane spotters and photographers.....especially for the larger more impressive planes taking off...
Premium seats do give you more room, no doubt....and as everyone reclines, especially on the homeward night flight, it`s nice to still have space.....I`ve never felt cramped when the person in front fully reclines, which is fine on a night flight.....and below is the picture of the seats you get on the TC long haul flights.
People are always quick to say when the best time to book is......but, for us, getting the flight and date we want is more important....and to be honest these flights weren't the most expensive we have paid and worked out around $2,800 for both of us, Premium both ways. So, I`m sure folks that waited may have paid less, or maybe even more, but that was alright for us. After we book the flights, we never ever check them to see if they have changed......you can`t alter your flight if the prices go down....so no point whatsoever in checking...….

I have flown British Airways once to New York, and never again.....I found the service to be nowhere near as good as Virgin or Thomas Cook and it was a lot more expensive.....and we would have to fly from London, which although it`s just as close for us to travel to London, we prefer Manchester. So, we never consider BA anymore.

Again all your meals are included and after your welcome glass of bubbly, you get the snack service which includes complimentary wines and other alcohol....only in Premium though. If you are regular economy you do pay extra for drinks, unlike Virgin where everyone gets complimentary drinks alcoholic or otherwise.

You are then served your meal, again with alcohol.....we usually have wine with our meals, then again you can ask for more, but to honest, for us it`s already plenty. You do get offered your choice of after dinner drink of either Brandy or Baileys or maybe it`s Kaluha…...I don't like any of them. But, the service is good and we always enjoy our flights regardless of who we fly with.

As long as we get there safely, it doesn't matter...….

The flight going out is 9 hours 30 minutes. But, it`s worth it.
One of the few things we book ahead is the rental car. When we book, that`s the price.....we pay it when we book, so again, it`s making sure it`s a price you`re happy with.

And we always book a minimum of a Standard SUV and well in advance...……although rather unusually we only made this booking recently as we forgot!!!! We are usually so organised and ahead of the game, but with the other bookings all being made, we both assumed this one was booked too.....glad we checked.....

Don't want to end up like this...…………..
We like Jeremy Clarkson!!!

Again in dollars this works out for us around $600 for this trip. It varies a lot, and you can go cheaper and certainly more expensive...….

The last few trips we have upgraded to either the Maserati or the Porsche.....and we have said if the Maserati is there and available this trip, we`ll try to get that again as it was a lot of fun to drive.

A car is important to us on our visits, as we do spend a lot of time driving around.....so it`s worth it for us to get something we really enjoy driving.....we often joke it`s one of the few things we argue over.....who gets to drive in Florida...…..

Except...….when we go out for dinner with the car...……..
​
The I rather magnanimously allow Tom to drive without any argument whatsoever...…..
​
And as the first trip of the year has been completed now, our March Mardi Gras visit, it`s time to look forward to May.

There were a few things we ended up not doing in March......one of them was the Minion breakfast, which I`m glad we missed as the day we were supposed to go, we walked past as they were lining up outside......so....many......children......and noisy ones too!!!!

We also didn't get to Sarasota and a few other things we had considered.....so this visit with no Mardi Gras to take up our evenings, we have plenty of choices for places to go and enjoy some lovely food......along with the old favourites of course...….

If you are reading for the first time......a big warm welcome......and if you are returning readers, a very warm welcome to you too...….

I hope the pre trip talk isn't too repetitive as I`m sure many of you know us fairly well now.....and I love writing these as it'll like reliving it all over again...….

So, with just two weeks before we leave, it`s not too far away, so starting it now doesn't seem too far ahead.....

Will chat more about our plans for this trip in other posts.....I say plans......you all know we don't really plan anything......but we do have a few ideas of things we may enjoy and restaurants we`ll want to eat in...….

And shock horror..…….we have already made two dining reservations so far!!!!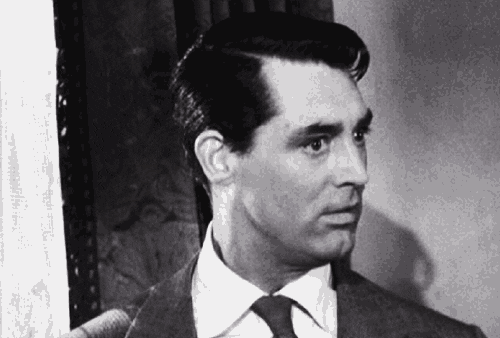 ​
Yep, colour me surprised too!!!!!

So, again, welcome along.....hope you enjoy this journey too...…...
​
Last edited: