Retired and going to Disney.
"Massive Disney Hollywood Studios Transportation Refurbishment" 20190514
I just returned from WDW last week and I have been watching online for months all of the changes at Disney Hollywood Studios Transportation updates.
Last week I saw the bus drop off and bus pick up area and how the gondola station is progressing, and the DHS Security Bag Check building and new Disney Tram drop off and pick up still had the green construction fences blocking the view.
Today, Blog Mickey showed photos that both are now open and the old area closed.
http://blogmickey.com/2019/05/new-h...d9GnSzHCaJyVF9tieBTaNzrYVT2thibp5YdpV1fnpmquM
Last week this is what I saw when visiting Disney Hollywood Studios, but on the ground.
In the top right are the concrete Disney Tram turnaround and the new Disney Security Bag Check Station building. Just to the left is the walkway tram users used temporarily. And to the left of that is the Handicap Parking area.
To the far right is where I entered the DHS Security Bag Check area with the covered area and "J" shaped, patio umbrella covered DHS Security Bag Check area.
This is where I arrived last week after getting off the bus.
This is the new Disney Hollywood Studio Tram pick up and drop off area posted by Blog Mickey photos.

The Disney Tram turnaround to the right and to the left the new DHS Security Bag Check building.
Close up of the photo above sign.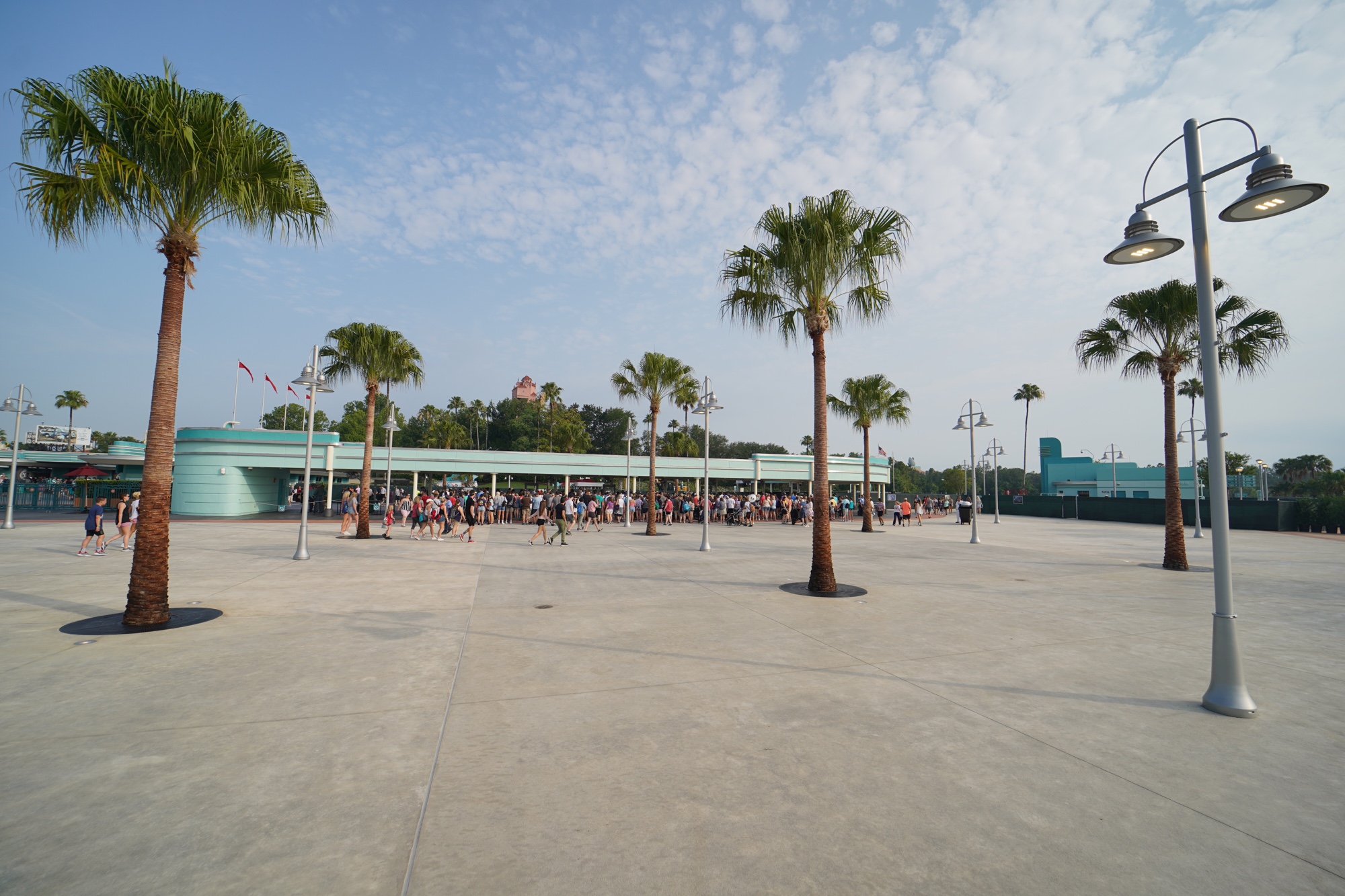 A closer view. So much more space, especially for closing time for the park when guests exit.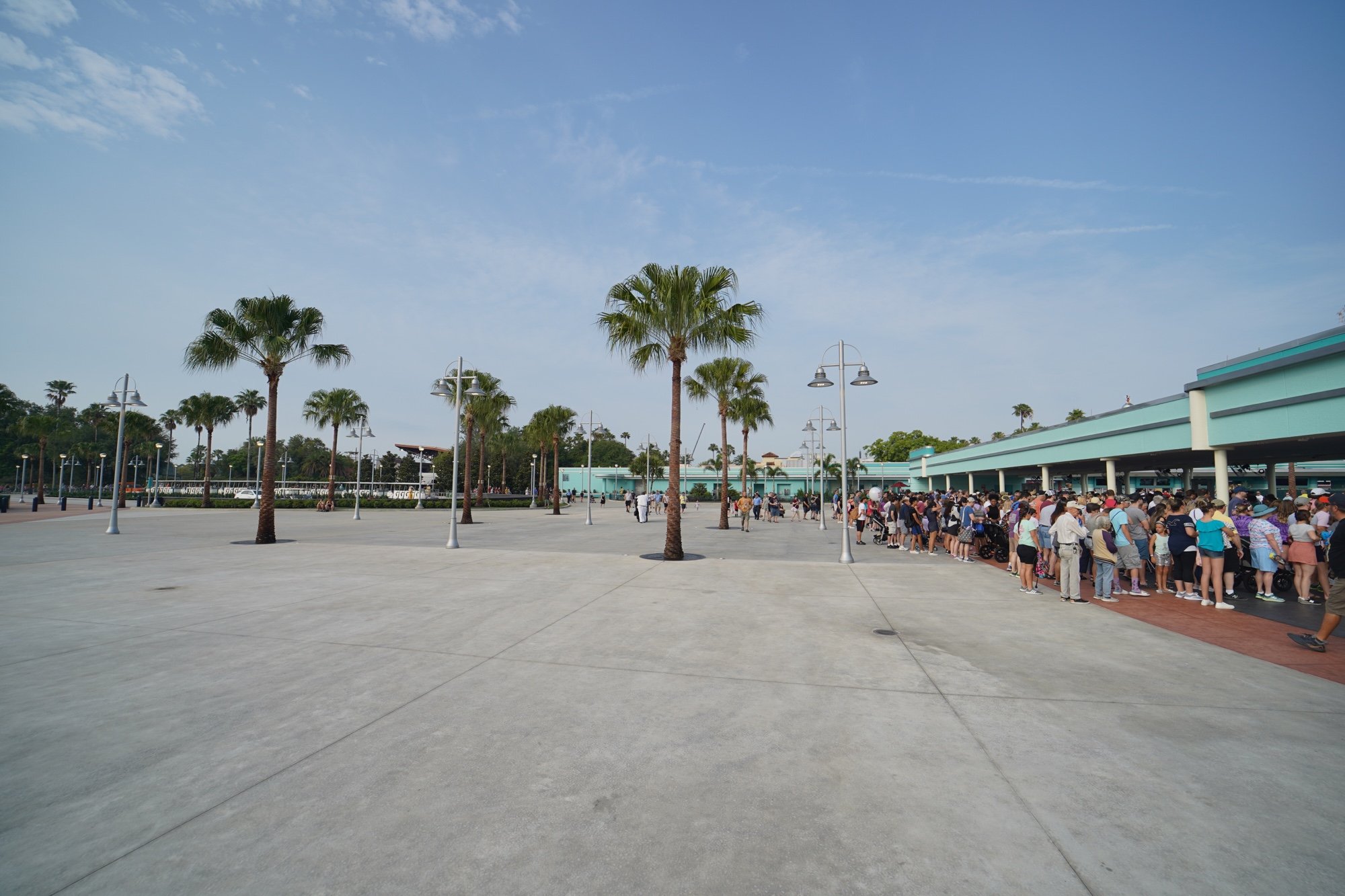 Another view. Guests on the right entering the new DHS Security Bag Check building.
I believe this is the entrance for the guests coming off of the bus stops. It appears they set up a green fence blocking the old security bag check area.
If I back up a little and turn to my right, this is the temporary walkway to the Disney Boat Launch water taxi.
Last edited: