Hello friends! And welcome back to another one of my trip reports! This will be the first TR for a trip in 2019 and I can't wait to document the year we have planned. I really love documenting my trips in this way and getting to share all of my memories with you! I find that there aren't many people in my life who want to know THAT many details about my trip so this is a great way for me to share them all. Pictures included! And I really love reliving the trip this way because I'm sure we can all agree just how fast Disney trips fly by!

This trip was planned a few months ago and if you would like to hear about how it all came to be check out my PTR here! (You can also find out about all of the other trips I have planned this year! There are quite a few
) The cliff notes version is that we just wanted to take another girls trip so we made it happen!

If you read my previous trip report here you'll know that a few weeks before our trip my Grandpa passed away (my Mom's dad). He was the patriarch of our extended family and it was really hard to lose him even though we know that he is in a much better place. My Mom had really been struggling with his passing and Disney truly was just the thing she needed. I'm so thankful that we already had this trip planned and waiting for us. Disney has really come through for our family in times of need when we just need an escape from reality, it's definitely our happy place!

So who went on this trip?

ME!




I am the Disney planner of our Mouseketeers crew! I love all things Disney and it has really become more of an obsession at this point!
I work as a financial analyst by day and by night I am a travel agent that specializes in Disney vacations and also make Disney ears. Disney is truly a wonderful escape for me and I am so grateful that I get to go as often as I do! One of the main reasons for this trip was for me to get one last trip out of my annual pass that I purchased last March - my pass expired March 25th (and I was much sadder than I should have been). I just love having an annual pass! Although I truly never thought I'd have one considering I live in Buffalo but its definitely been a savings going as often as I have! While I didn't plan on renewing my pass right away, I have already purchased my next one and will be activating it in June!

My sister, Calista


Calista is my younger sister who goes to Buffalo State College. She's going to school to be a history teacher and now also double majors in Spanish! She is convinced that growing up riding Spaceship Earth is what sparked her love of history and she is pretty nervous about them changing it! I guess she should really thank the Phoenicians!
Hopefully they don't completely change it! She also spent a lot of our trip talking to us in Spanish (we don't speak Spanish lol) so that was always a fun treat to figure out what she was talking about!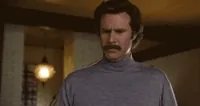 Last but not least, my Mom!




My Mom is my very best friend and I literally call her probably three times a day. I love going on these girls trips because we always have a great time and it's fun to just be able to spend all the time together! She's definitely one of the reasons that I love Disney. I always give her kudos for her planning abilities back before the internet and when you had to call to make any and all reservations. She was amazing at it!

Now that you know a little about us, let's get on with the trip report! I can't wait to tell you all about it!
​