Hey everyone! Now that we've officially made the first call to Disney, I figured it was a great time to start our PJ.
So here's some info:
How We Met
Geoff and I met at FIEA, a video game grad school here in Orlando (it's part of the University of Central Florida). He was studying to be a video game tech producer, I was studying to be a video game artist. The way FIEA works is basically lots of student projects in a short amount of time, meaning you average 80+ hours a week there...so we got to know each other very quickly!
One of the first photos of us.
The way he asked me out: I had been complaining that guys should just ask a girl out if they like her (this was my not so subtle way of hinting at him) and just say "Hey, I like you. I think we should date." The next night as we were walking back to our cars, he said, "To quote you from the other day...hey. I like you. I think we should date." I agreed to that, and the rest was history.
The Proposal
Geoff proposed to me on our 2 year & 2 month anniversary. We went to Disney, and I had a feeling something was up, but he kept me on my toes! I'm notoriously bad at being able to guess surprises when Disney is involved (I one time guessed an entire date he had planned, down to the restaurants, just based on the fact that we parked at Beach Club. Poor Geoff.) so he was determined to keep me guessing this time.
We ate breakfast at the Grand Floridian Cafe (which I had mentioned was one of my favorite breakfast places at Disney). I figured we were going to MK...nope! Off we went to Epcot. We meandered around there a bit and I figured it would be there...wrong again! Next thing I knew we were at Disney Studios.
After going on some rides, we walked over to the Osbourne Family lights.
Now, two quick notes: I had once mentioned to him in passing that I hated how there were engagement photos and wedding photos, but so rarely photos of proposals! Such a special moment and you never see it again. Also, when we had been dating 2 months or so, we went to Starbucks and I got a mini cupcake that came in a cute little cardboard Starbucks box. As I handed the box to Geoff to throw away, I joked that he should just use that to propose to me since I am OBSESSED with Starbucks. (These random notes will make sense in a second.)
Geoff and I get to the end of the street (by the car stunt show) and he asked me to wait and disappears for a minute. He comes back and we watch the Carol of the Bells dancing lights. Once they finish up, he rummages around in a bag and pulls something out. Before I know it he's on one knee and saying, "Just over two years ago, I quoted you when I asked you out, and it was the best thing I've said so far. So, I'm going to use it again. Hey. I love you, and I think we should get married." Then pulled out the Starbucks box, which the actual ring box fit in PERFECTLY. I was crying at this point, said yes...and then about 30 people suddenly started applauding!! I turned around and there were about 30 guests and cast members standing watching, as well as one of my best friends (and bridesmaid) Alyssa, who is a professional photographer, alongside our other friend Georginia. They were photographing and editing the whole thing!! (Little did I know, for EIGHT MONTHS Geoff, Lyss, and my mom (who works for Disney and got them in) had been plotting this whole thing.)
After that we went to The Wave, where the chef brought us out free appetizers as congratulations, and Geoff's best friend had them bring out a bottle of champagne. Perfect way to end the night!
Some photos from the engagement: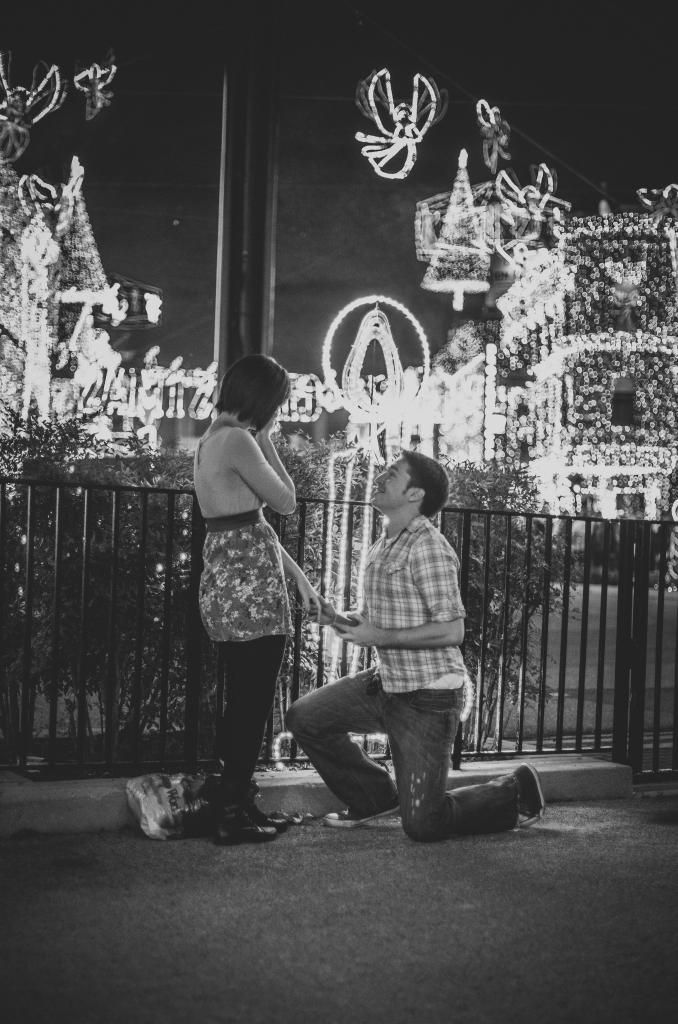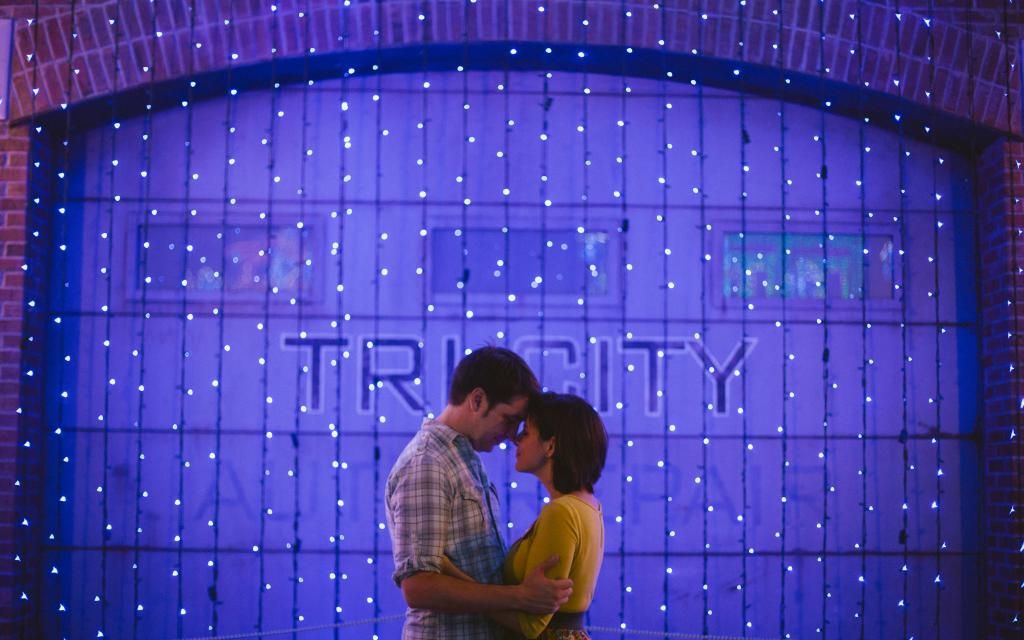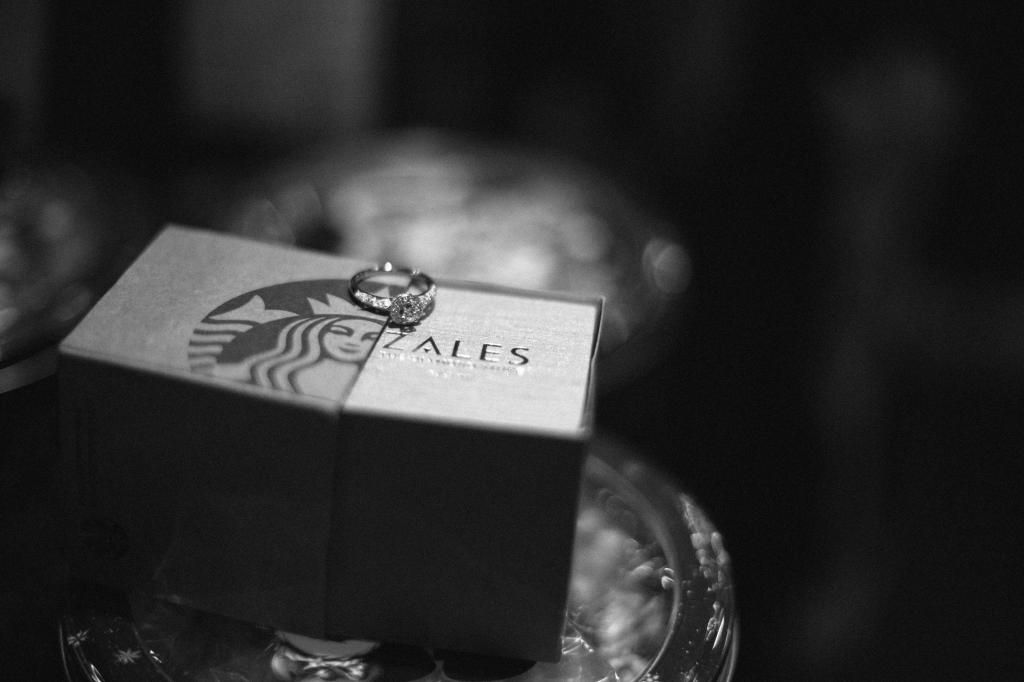 (The infamous Starbucks box!!)
And the bling.
There's a lot more but I don't want to be too picture heavy!
Is there a way to embed video? If not, there is a video of the proposal
here!
(If posting a link isn't okay, let me know! Wasn't sure how to embed.
)
Wedding Details
Locations: Wedding Pavilion, Atlantic City Dance Hall, Italy Isola DP!
Date: April 6, 2014.
Number of Guests: Inviting around 150, we'll see how many can come!
Extras: Definitely a farewell dessert party the night of the wedding, nothing else planned.
Photography & Videography: Studio 222 for photography, Shutter Life Productions for videography!
Floral: Disney for the decorations, DIYing the bouquets.
Hair & Makeup: Patricia LeJeune!
Honeymoon: Six days at the Boardwalk and Animal Kingdom Lodge, then a week on the Disney Fantasy!
--
Today we called Disney and got our date penciled in, and we should be hearing back within 1-2 days from the coordinator to schedule a site visit (even though we're 99% sure we want WP and ADH, we want a site visit to be sure...and hey, it's free!
)
Phew. Hope that wasn't too long for everyone! I'm really excited about starting this PJ and reading everyone else's!