Married at Disney August 2, 2008
Hello Again!
I am going to start my PJ over again and make it more organized! I know PJ really help out all the new brides, so please let me know if you have any questions!
About us:
Casey and I were high school sweethearts. We have been together since we were 17. Our first offical date was my Junior Prom!
The Proposal:
Casey took me to FW and we went on a horse and carriage ride. We stopped at a point that looked over the Seven Seas Lagoon with Cinderella's Castle in the background. We got out of the carriage for a "closer look" when the driver pulled this pillow out of the back! Casey then got down on one knee and asked me to be his wife!!
Here is the pillow: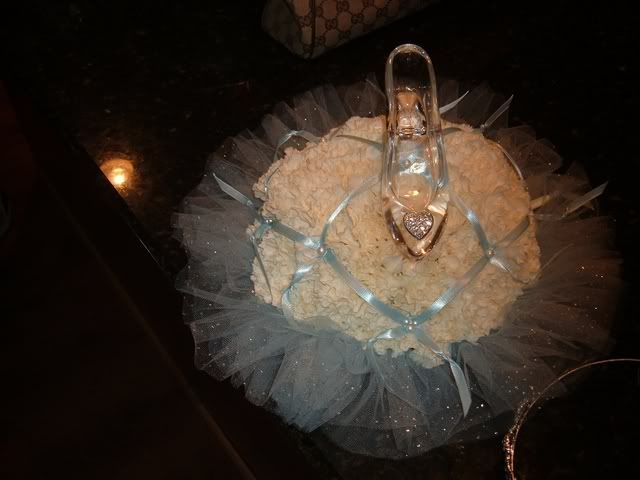 We got engaged on a Saturday, and I was on the phone with Disney on Monday! For me the choice was very easy. Disney is such a magical place, and I couldn't imagine getting married anywhere else!
Coming up next: My site visit