Hello Everyone!


My family just got back from another fantastic Disney vacation last night! I wanted to do a quick trip report before our hectic lives kick back into full gear!

So, we did 10 nights/11 days. We booked a standard view CL room at YC. I had wanted garden view, but those were sold out. My travel party was myself, DH, DD8 and DD6.

We arrived later than we had anticipated due to airline delays. So, we didn't get to the YC (via Magical Express) until about 11:30 pm


Our stops on the way were at AoA, POP, CBR, and then YC....I think at that time of night, they just put whoever arrives all on the same bus....

Because we arrived so late, we checked in at the front desk...we had done on line check in anyway though. The front desk CM got our package and told us where our room was....he also said "One More Thing....". He came from around the desk with a bunch of balloons and had informed us that we had been chosen as YC Family of the Day!!!


The whole scene was kind of comical because apparently they make a big to-do about Family of the Day in the lobby, but there was no one around because of the late hour so it was more like


Well, we went up to our room and realized that we had been upgraded to a Lagoon/Pool view!!!!
That was pretty exciting! In my 7 trips as an adult with my DH, we have never been upgraded, so I sort of didn't believe it actually happened...


We found this waiting for us in the room.




Very cool!!!

Our room was beautiful and in very good condition!!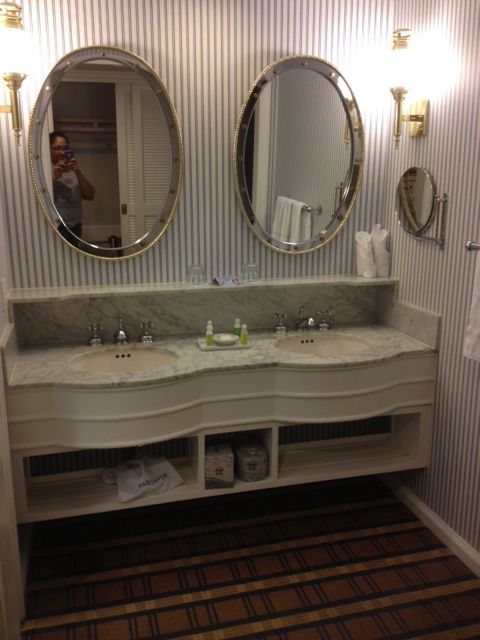 The view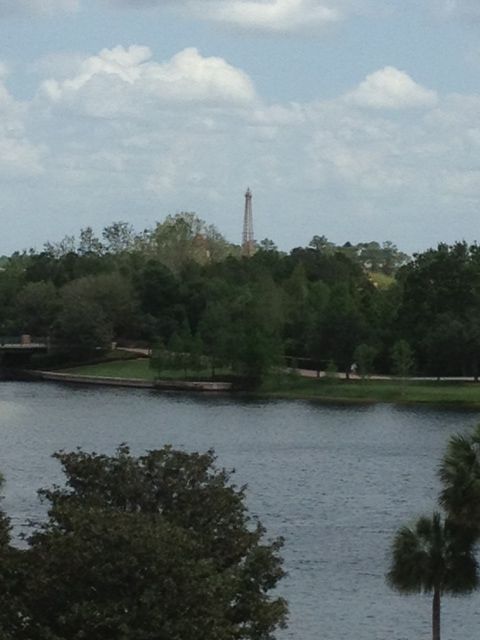 We loved the size of the room. We had a daybed. Mousekeeping was very good everyday, though we did find that turndown was done REALLY early (like 3:30 pm). We had two towel animals during our stay. Not as important to us as a nice, clean room....but we got them everyday at WL.

CL was nice. We found the food selections to be lacking as compared to what we had last year at WL CL. Just a lot of fried food items at YC....and what happened to the lobster salad?? I was looking forward to that and I went to the lounge every night and it never came...


The CM's were really nice, but not quite as nice and welcoming as the WL ones. Just a personal preference, I think. Exception being, Shakira...she was awesome!!! She really took a liking to our girls and spent a lot of time talking to them!!!


We loved the location of YC. I honestly don't think you can beat the location...even at the monorail resorts. Being able to walk to two parks is incredible and we took full advantage of that, walking both to Epcot and DHS...so awesome!


Overall, we had an amazing trip. Attraction lines were short...we even walked onto TSM one night! We kind of wish they could pick WL up and drop it in YC location and then we'd have the perfect resort, but alas, that's not going to happen.

Next year we plan on finally trying Poly, now that the rooms are finally redone...


We are still on our quest to try every resort. 7 down at this point. We would not hesitate to stay at YC again for sure!

Any questions, feel free to ask! I am still half asleep at this point (we didn't get home until close to 2 am)