Aloha! We are back from our first vacation to Aulani in Hawaii. All I can say is WOW!!! Ok. That's not all I can say. If that was all I had to say, why would any of us be reading this? In preparing for this trip, I read any trip report I could find, especially those with young kids. I thought I would return the favor and write my own. This is my first ever trip report, so I am open to tips, compliments and complaints! So, who are we? We are DVC owners from Arizona. Aulani is our home resort, but we wanted our kids to be at least 3 so they could use Aunty's Beach House and we could get away from them, I mean, enjoy some time to ourselves. Traveling are:
Myself- 34, Disney nut
DH- 35, sports nut turned Disney enthusiast, big "collector" of various things
Matt- 4.5, energetic, easy going, enthusiastic
Kate- 3, passionate, funny, a girl who knows what she wants NOW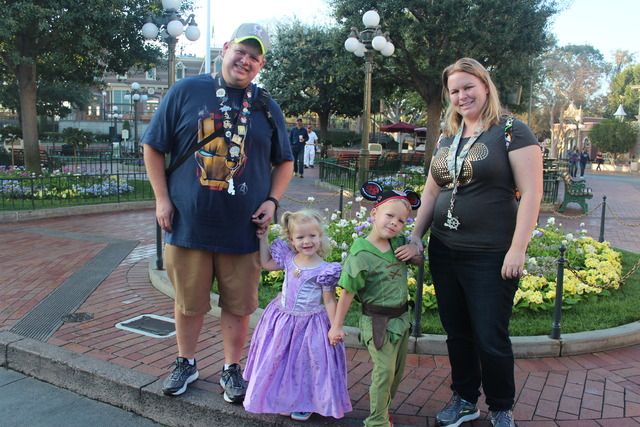 (not at Aulani- ha ha)
I have been loosely planning this trip for about two years but really started planning around a year ago. The plan is:
Friday May 29- 8:00AM flight, arrive 12:00, rental car, Rainbow Drive In, Safeway, arrive at resort
Saturday May 30- Beach day, Character Breakfast
Sunday May 31- Cabana at Mehuehne Bridge
Monday June 1- North Shore tide pools, Dole Plantation, Waimea Valley waterfall
Tuesday June 2- Resort/ beach
Wednesday June 3- Cabana day (maybe), kids Surf's Up with Chip and Dale, us Ama Ama
Thursday June 4- Resort Day, Starlit Hui
Friday June 5- Home- wahhhhh!!