Before you read any further, ask yourself the following questions!
Do you like a good love story?
Do you like weddings?
Do you like Disneymoons?
Do you like Dismeets?
Do you like babies?
Do you like the Deluxe Dining Plan?
Do you like Root Photography?
Do you like run on sentences, terrible grammar and boat loads of misspellings?
If you answered yes to any of these questions then you found the right trip report!
I'll start off by saying this, I honestly think I am HILARIOUS! What I think and what I am are to be determined by you fine folk!
This is not my first time doing a TR and have a WONDERFUL group of followers on here, ones that have become close friends in real life, and ones that might as well be in real life, and I can't wait to meet! I love these boards, and the family I have made on here!
If you care to take a look back, you'll see a GREAT deal of change from my first PTR/TR to this one! Life has taken me on some journey and the Disboards have been here for all the good, the bad and the ugly! For more on that history, check out my PTR:
Inkedupmommas getting married y'all! A WPJ & Disneyfamilymoon PTR!
, this will link you too all things Jenn's past as well!
I'll start everyone off with an intro, cause really, what is a TR without filler pictures
or as I like to call this section, the cast, the crew, the who!
First up is ME!!! Inkedupmomma aka Jenn. I'm 32, walk dogs for a living and absolutely obsessed with Disney! I like to get tattooed, and that is why I am an "inked up"momma ! Snow White is my FAVORITE character! I'm the main Disney planner in our house but get LOADS of help from the whole family and Disbuddies! I can now also call myself a WIFE! That may not seem like a big deal, but man, I never thought I'd get married and find my happily ever after! Boy was I wrong! Dreams DO come true!
Next up is DH.. yup HUSBAND!! The man of my dreams, BFF of almost 17 years, and incredibly amazing step daddy to my kids! Bob is 33, a nurse who I like to refer to as my "murse"... man nurse..get it?? See, told ya, HILARIOUS! Lucky for me he was a Disney lover to begin with so there is NEVER any arm twisting come time to plan a trip! He was the one to even suggest a Disneymoon (that I wanted to suggest, but was trying to be fair & more open minded, like him)! His favorite character is Goofy and it is VERY fitting! No one in the world can make me laugh like this man does, or makes me feel more loved and adored! He is truly my(and my kids) knight in shining armor, and I am glad that life led me down the path it did so that it would end with him. Yes, I am STUPID in love with him!
Then we have my baby(not so much..) girl, and Disney nerd Kayla, aka kaybooky! She loves Disney just as much as me, possibly even more! She is my DPPIC (Disney planning partner in crime)! She wants more than anything to be an Imagineer one day, and is pretty knowledgable in all things Disney. She is well rounded, and loves pirates, princesses, star wars and pixar! Her favorite is the Muppets though! Her idol is Patrick,
Lurkyloo's
wonderfully talented husband! Believe it or not she is 12 already, and far from the little girl you saw in her first trip!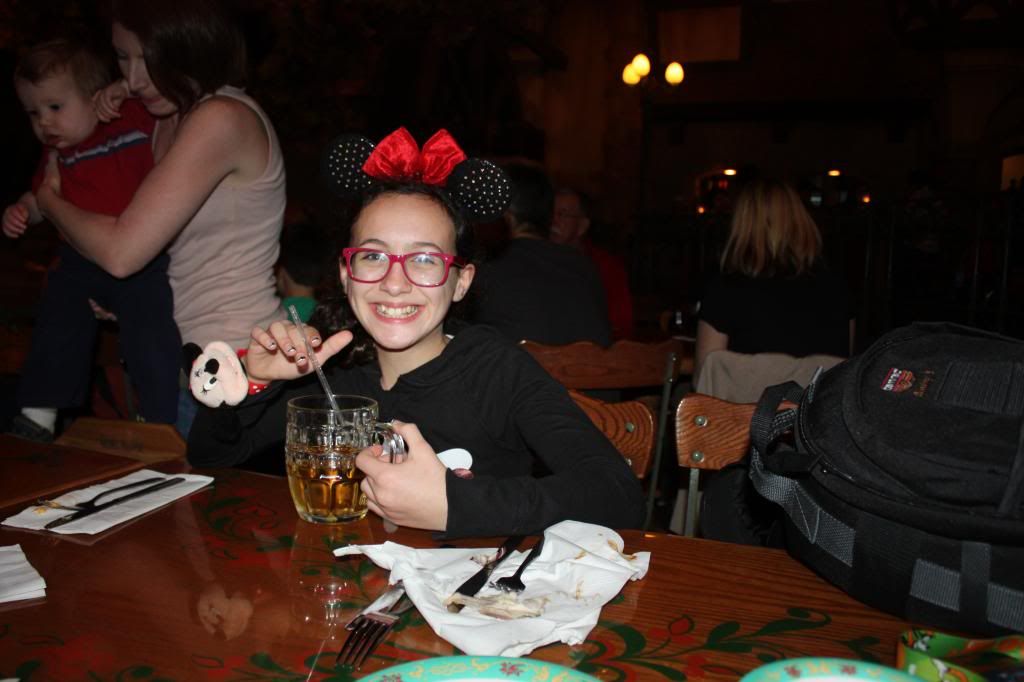 Then we have my little man and terror Jack! He loves Disney, and is OBSESSED with Star Wars.. knows things about star wars that would have even the most knowledgable star wars fans stumped! Don't ask how,but he does! He is an ADHD mess at times, and that is what we love/dislike about him! He loves video games, and his favorite character is Donald Duck..fitting! He's much more adventurous about rides/experiences than kayla was at his age (6 then, now 7) and was finally tall enough to ride Rockin roller coaster this past trip! A kid who loves ride makes life at Disney much easier and this kid seems to love it all! I know I'll hate his adventurous side one day, but for now it's not giving me any heart attacks!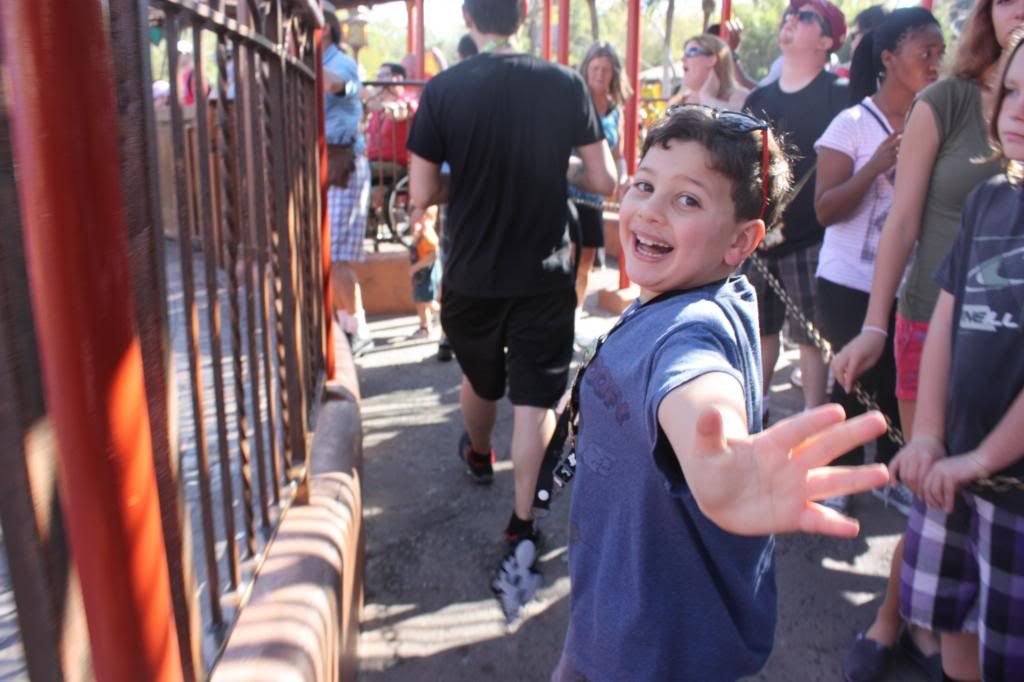 and here is all of us!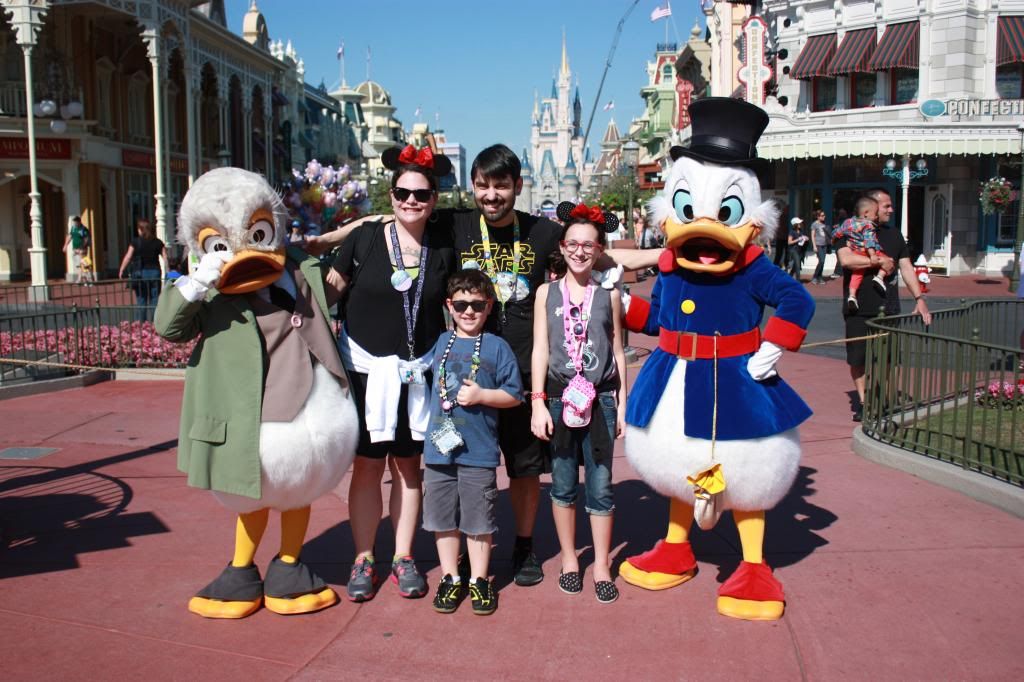 Last but certainly not least is our dear friends
Jophia
! Their real names are joe and Sophia..get it, Jophia
Hilarious, right?? I met Jophia way back in 2008 on the Disboards, and then in real life on our Sept 2008 trip. Needless to say we hit it off, and have been BFF ever since! More than BFF they are now family! We have taken every vacation with them since, and plan to forever.. I hope anyway... thats my plan, Idk about them
Not only did they come all the way from Ohio for our wedding, but they also gifted us 2 nights alone while on our Disneymoon! 2 WHOLE days and nights on the trip with neither of our kids! I blame them for my trip report title.. but more on that later!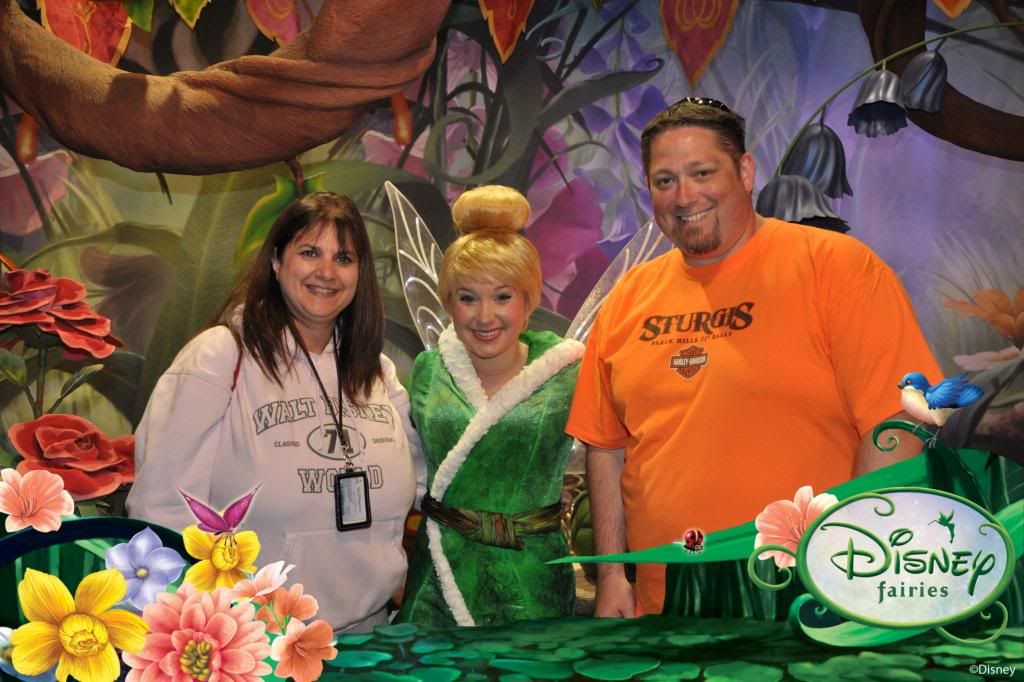 and of course one of ALL of us!
The cast, crew and who doesn't end here, but I'll introduce everyone else as they come along!
Next Up: Before the Disneymoon, our WEDDING!!!
I'll TRY to put post links here.. don't hate me if I don't
5/22/13- The day before the BIG day! With Pictures!
5/27/13-

The moment that will go down in Root history FOREVER!
15 minutes of fame with Lurkyloo! The surprise! Out At-Home Disney Wedding Spotlight podcast!
The BIG day, morning, getting ready! I hate it!
The BIG day, morning, getting ready! I hate it! Part 2!
Also!
7/2- First Look Fun!
7/2-Part 2...
7/2- Part 3....