The Attic was just perfect!
UPDATE
Disney Catered Events now requires a $1,000 overall minimum expenditure (before tax and service charge) to plan an event of any size.

To hear a step-by-step podcast on planning a small private party at Walt Disney World, CLICK HERE.

For contact details and basic pricing, plus info on my IllumiNations and Tower of Terror dinner party, CLICK HERE.
Because we don't really have planning journals and trip reports for anniversaries (but we'll all be having anniversaries at some point!
), I thought I'd post all the info and a report of the private anniversary party we had at WDW last month. The whole story of the anniversary night (with tons of fireworks pictures) can be found in
my trip report
, so I'll post just the facts here!
The Basics
There are two ways I know of to hold a small private event at WDW. One is to call Private Dining at the Grand Floridian (407-824-2474) and arrange to have dinner somewhere in the hotel or at the Marina during Wishes. FigmentFan just did this and wrote up a great, detailed report that you can read here:
http://www.disboards.com/showthread.php?t=2094394
(You can also arrange this type of event through WDW's convention department – info below).
The other way to do a small private event at WDW is to work with Disney's Catered Events (321-939-7278). You will be assigned an event planner who works at the resort where you're staying, but you can plan an event at any other resort or in some of the parks. The only requirement is that you be staying at a Disney-owned resort.
IllumiNations Dessert Party for Two
I worked with a planner at the BoardWalk on a surprise dinner and dessert (including a replica of the top layer of our wedding cake) during IllumiNations at Epcot. I contacted her about 6 months ahead of time and put down a deposit, but I had to wait til 90 days to sign the contract. Final payment was due 30 days before the event.
Because it was just the two of us, we reserved
UK Pubside
, a venue adjacent to the patio at Rose & Crown that is designed for a maximum of 10 people. In 2017, the venue-rental fee is $150 plus 6.5% tax, and the food and beverage minimum is $250 plus tax and 24% service charge. There is also a $10/person viewing fee if you don't have park admission.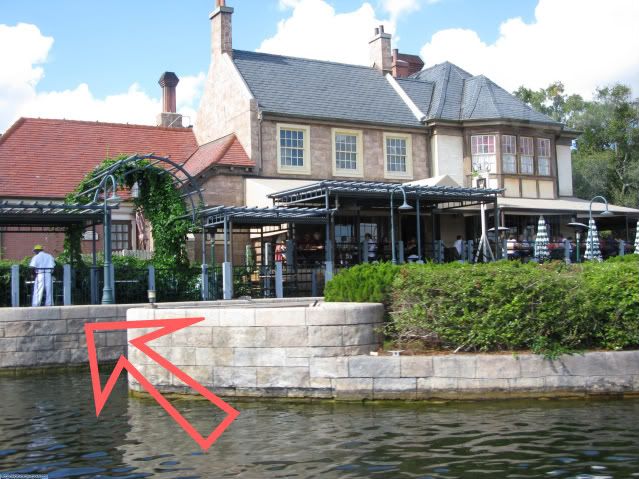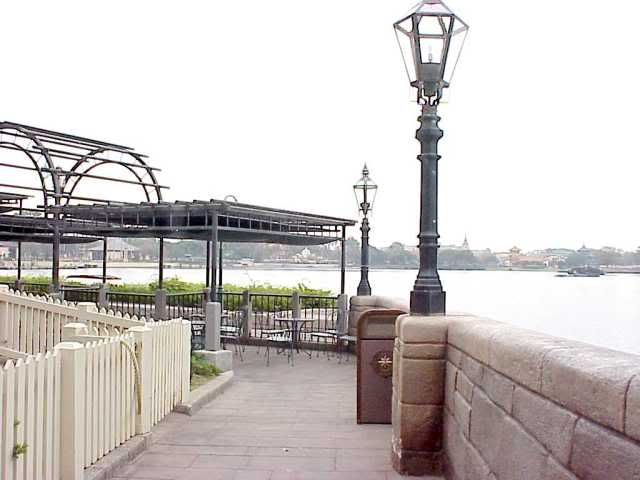 We had the option to try for one of the DP locations used for weddings, like UK Lochside, but since you have to pay the $22/person food and beverage minimum for the minimum number of people and that's at least 20, it was out of our budget. As it turned out, I thought UK Pubside had the best view of IllumiNations anywhere, so we were happy to be there!
Dinner Options
Our planner presented us with three options for dinner:
1. Dinner ADR in Epcot/Desserts During Illuminations @ UK Pubside
2. Dinner with Rose & Crown Service/Desserts During Illuminations @ UK Pubside
3. Dinner at BoardWalk Inn/Desserts During Illuminations @ UK Pubside
I picked Option 2 so that we could spend as long as possible at UK Pubside. Unfortunately, Disney has since suspended dinner service at UK Pubside. You can still have a dessert party there, but you can't do hot food. Apparently it's tied in with the "What Will You Celebrate?" campaign and wanting to create some new options, but maybe it's only temporary.
Because I'm not crazy about the Rose & Crown's food, we were fortunate that the chef agreed to work with us to customize a dinner with dishes from other Epcot menus, including Le Cellier, Coral Reef, and the Epcot catering menu. I sent in a suggested menu and then we worked on it to get the price down to $50/person plus tax and service charge.
The price of dinner did not count toward our food and beverage minimum, but since they aren't even offering it anymore, you won't have to worry about this!
Anniversary Cake
I sent my planner a picture of our wedding cake and asked for a 6-inch anniversary cake that replicated top layer but in hot pink. Originally the price was $55, but when I asked to add the fondant "handles" from our wedding cake and to create an appropriately themed topper from fondant, the price went up to $110. However, this amount
did
apply to our dessert food and beverage minimum. There was also a $75 delivery fee to get the cake from the Grand Floridian Bakery to Epcot.
Desserts!
Because the cake applied to our food and beverage minimum, we only needed to order a few more desserts to make up the difference. We picked some from existing Epcot menus and asked them to add peanut butter chocolate marshmallow squares, which we'd had at our wedding DP but were no longer on their menus. We also asked to do milk, cider, and hot chocolate BOC, meaning we would only be charged for what we drank. And we added two scoops of vanilla ice cream for our cake.
Total Price
Without the cake and dinner, you can do one of these parties for
$320
(before tax and service charge). Here are our totals, including tax and service charge:
Anniversary Cake: $117.15
Dessert Party + Cake Delivery + Handling: $210.26
Venue Rental Fee: $106.50
Dinner: $124.50
TOTAL: $558.41
Last edited: