When I first started planning our Disney Trip over a year ago I had no idea the planning that would go into it. I've enjoyed every (well almost) minute of it and nothing was more valuable in planning than the disboards. I can't say my trip is complete, though, until I post my trip report. Since this was our first trip, this obviously is my first trip report so I'll be figuring things out as I go along. I hope you enjoy it and I would love to have suggestions from all you Disney veterans out there on what we could have done better. I will be posting lots of pictures, dining reports and lessons I learned along the way So here it goes.


First an introduction:
There is Me (Traci), my husband Robert, Daughters Ashton (11), Avery (6)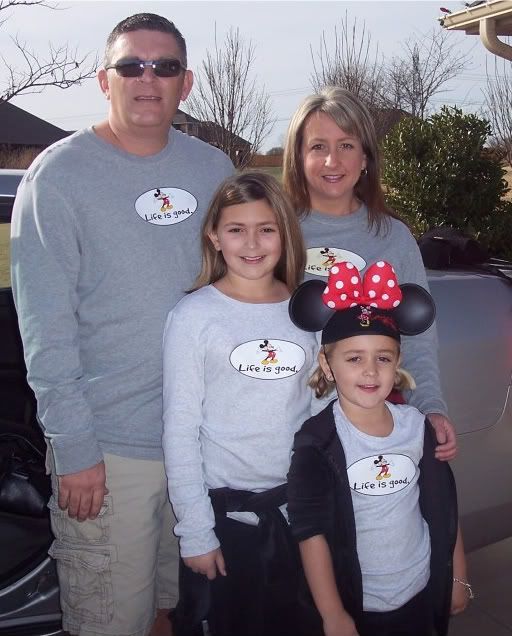 We live in Oklahoma City and I turned 40 this year (still getting used to the idea!). I'm an elementary school counselor and before that I taught 3rd grade for seven years. I love being a counselor, although at times it breaks my heart listening to what the kids have to deal with in their lives. I have been married to that guy in the above picture for 20 years. We met in junior high and it has been a fairytale romance ever since( okay all you married people out there can stop rolling your eyes now) or how about the truth: most days are ordinary, some days we drive each other crazy and every so often we get one of those fairytale romance days.

Robert is an administrator in the same district where I am a counselor. He was an elementary principal before that and also taught 5th grade. He is really funny, a great Dad, and although he works very long hours at a stressful job he still makes time for us. He is also very careful with money (okay, tight), and gets kinda cranky when things cost lots of money (can you see where a 9 day trip to Disney might be a problem?)

Ashton is our 11 yr. old daughter. She is on the road to becoming a teen and I wanted to get her to Disney before the transformation happened!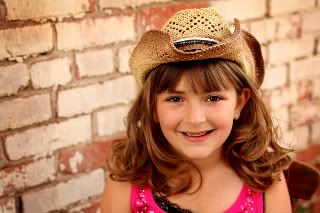 Avery is our 6 yr. old daughter. She still loves princesses but I knew my time
was running out so I needed to get her to Disney too!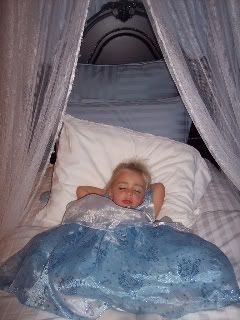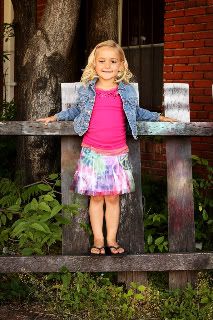 In December of 2009 I decided we needed to take a Disney trip, the kids were getting older and we had never taken a trip with just the four of us.
As soon as the thought hit my brain I knew the first thing I would have to do is convince Robert. Like I said he is very careful with money and Disney isn't exactly an inexpensive vacation. Also, he is not much of a traveler. He likes to go for a few days here and there but is always ready to get home. The last few years however I have been working on reforming him. I want to travel and I really would like for him to enjoy it too. Luckily, my Grandmother unknowingly helped me out in this mission of mine and paid for my whole extended family to go on a cruise on the Celebrity Solstice last January. He had a great time and even relaxed a little. Of course it helped it was paid for!!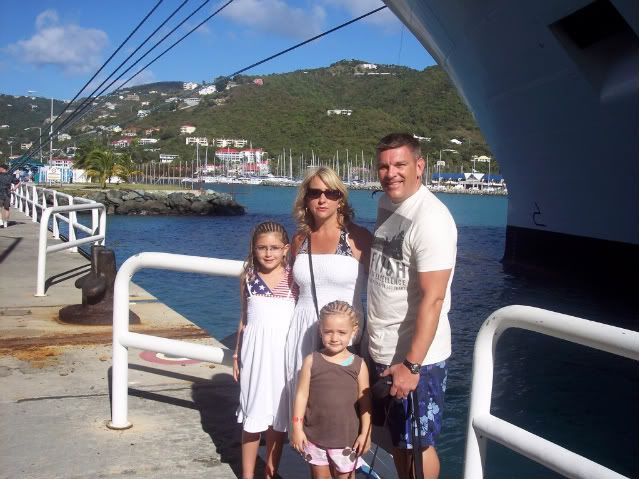 I brought the subject up that evening and he agreed it sounded like a good idea but we should be careful not to go overboard and spend a small fortune. I was just so glad that he went for it and before he changed his mind I started showing him pictures of the value resorts and said we could even drive to save money! Remember, we have been married for 20 years and I knew that he hates to drive and wouldn't be too thrilled about the value rooms for nine days. Nope, he said, He would really rather fly and could we stay someplace a "little" bigger?? "You betcha, we can! I'll work on that honey!" So to sum up the pre-planning I came up with the dates of Dec. 3-11 (not busy and average temps. of 75 degrees, ha, ha!), stalked the boards to watch for discounts, decided that we must do the dining plan or he would flip if he saw the bill at the end of the meals (good grief! $200 to eat at the Castle!) started selling Uppercase Living to make some extra spending money and came up with what I hoped was a vacation that would be fun, relaxing, and would make him love traveling!!
After much research and after getting a discount, I finally decided that the Beach Club resort would be a good fit for our family. This turned out to be the
very best decision of the whole trip.



Up Next: Day 1 Checking in at the Beach Club and an Illuminations Dinner at La Hacienda