<<This space intentionally blank>>
Moderator
Thursday 7th November
Today was the day we were going to celebrate Daniel's Birthday. His actual Birthday was not until the 23rd of the month but he so desperately wanted to celebrate at WDW that I told him he could get a pin and we would do what he wanted today.
He chose to visit Magic Kingdom, although I do think this was partly because we hadn't been there yet. We had a short wait for the bus but were running a little late and just missed park opening. It looked like it was going to be quite busy and, unfortunately, it was somewhat overcast. Again, we prayed that we wouldn't get any rain.
After picking up a Birthday badge for Daniel from Guest Services, we entered the park.
The Christmas decorations were up throughout the park, with the first Christmas party due to be held the next night.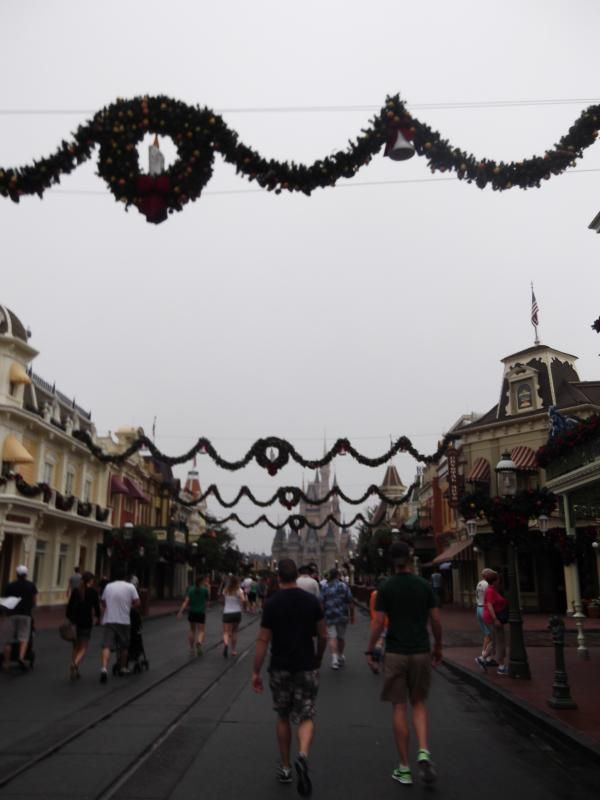 Our first stop was Space Mountain for a Fast Pass, then on to Buzz. Normally I don't like to ride Buzz with Daniel as he's not very good and then he sulks. Today, though, he must have hit a secret high scoring target or something because he completely wiped the floor with me. He made me take a picture of his score, he was so chuffed.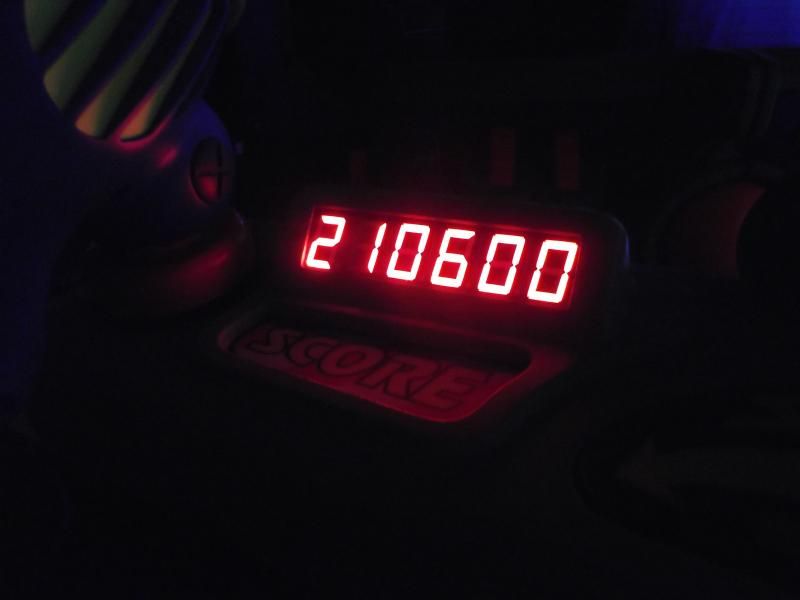 Space Mountain was experiencing some technical difficulties so we decided to wander over towards the new Fantasyland area and check out the Beast's castle and Gaston's tavern.
Despite having been to WDW eleven times at this point, I have still never been on the teacups.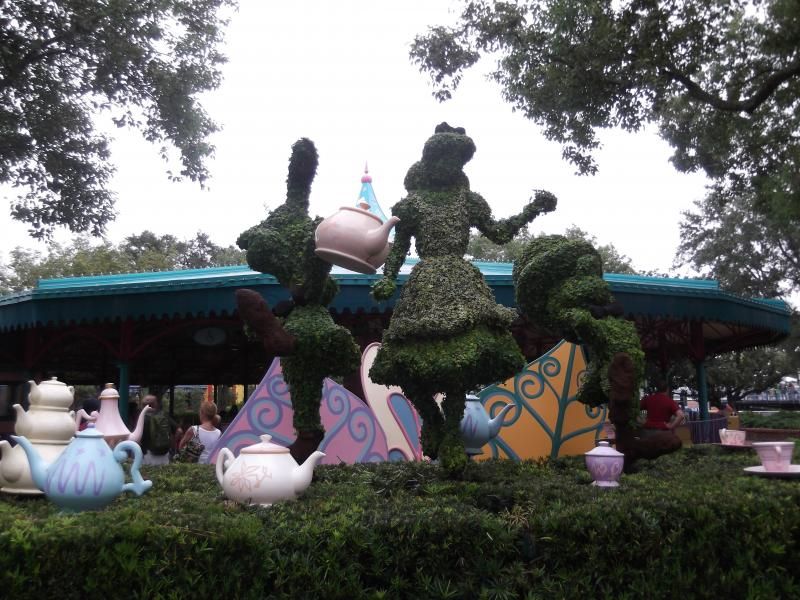 Over at the castle, we asked if we could go in and have a look around and the CMs were more than happy to let us.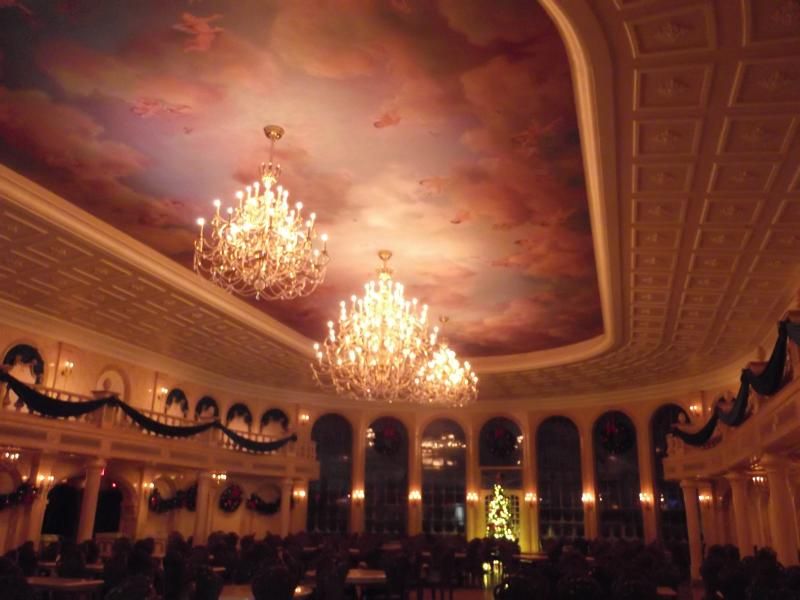 It was very beautiful but I didn't want to look too much as I already knew I would be coming here to eat in March and didn't want to ruin the experience.
We headed over to Gaston's Tavern for a spot of breakfast.
Healthy apples – with the healthy part cancelled out by the sugary caramel dip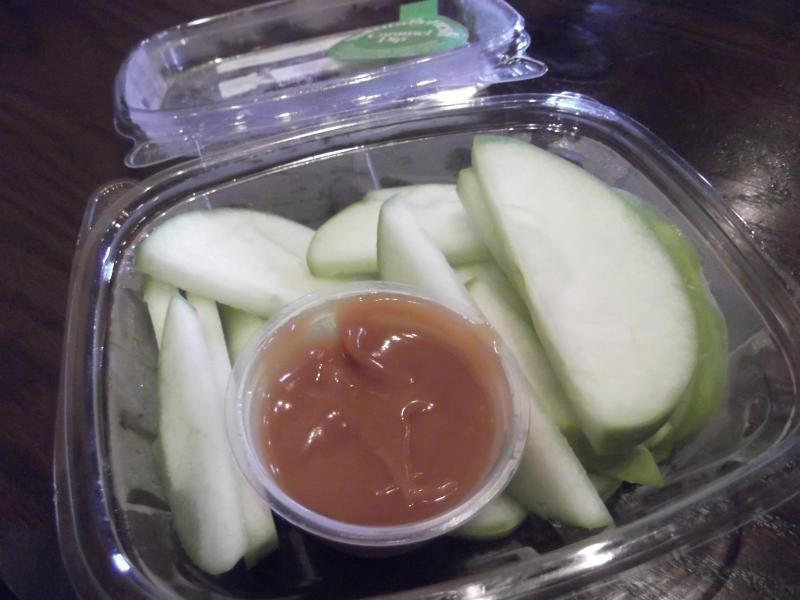 Not so healthy chocolate croissant
Extremely unhealthy cinnamon roll (together with small person's hand for comparison of size)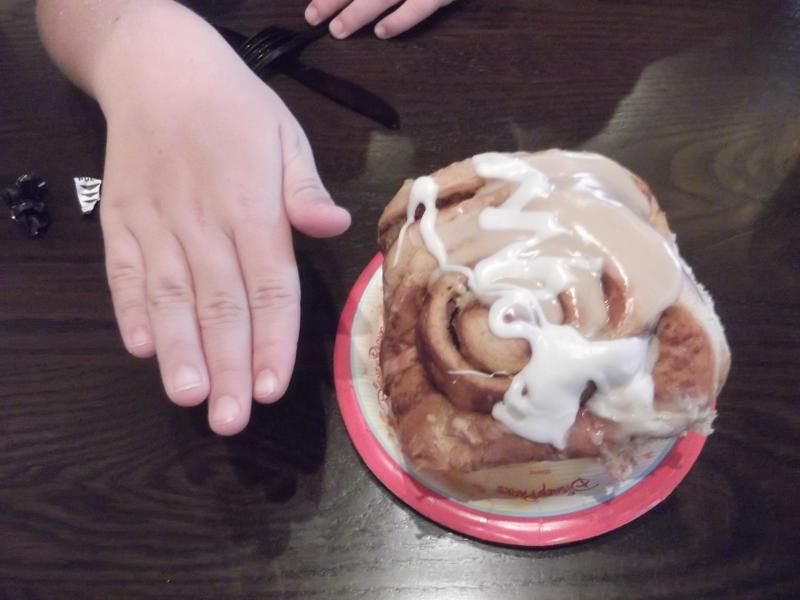 After breakfast, we popped in to visit with a mermaid friend of ours.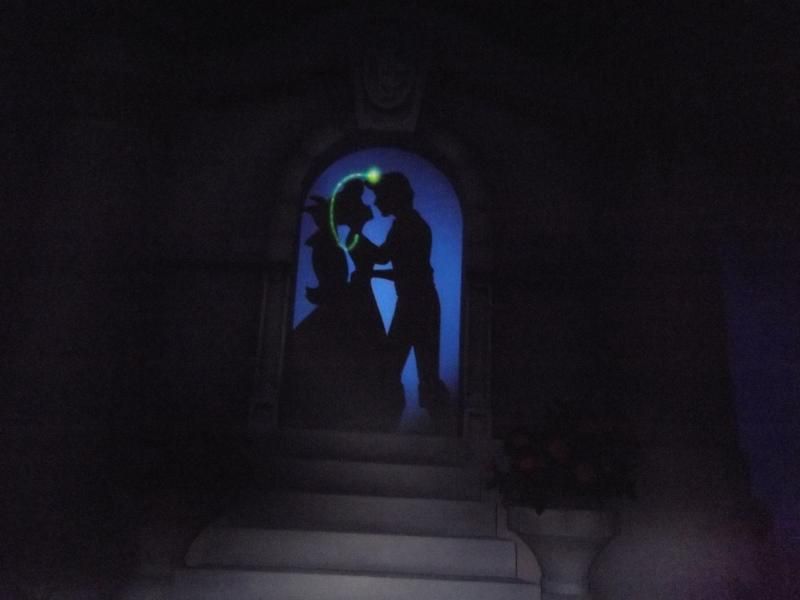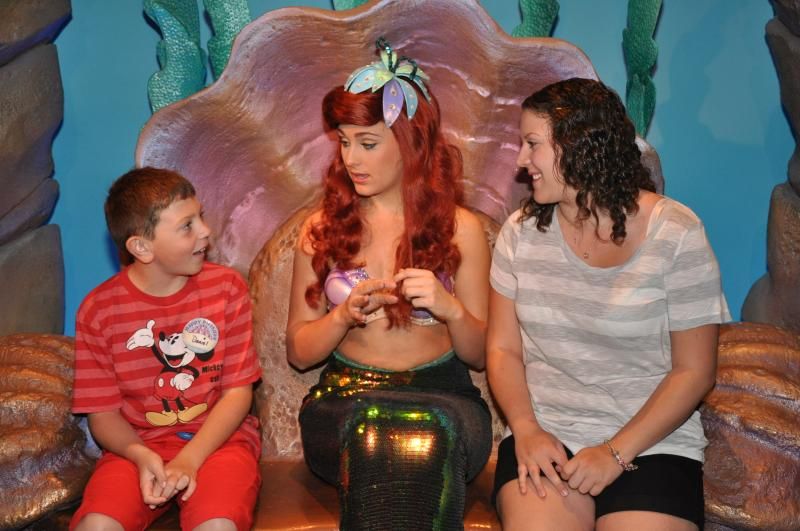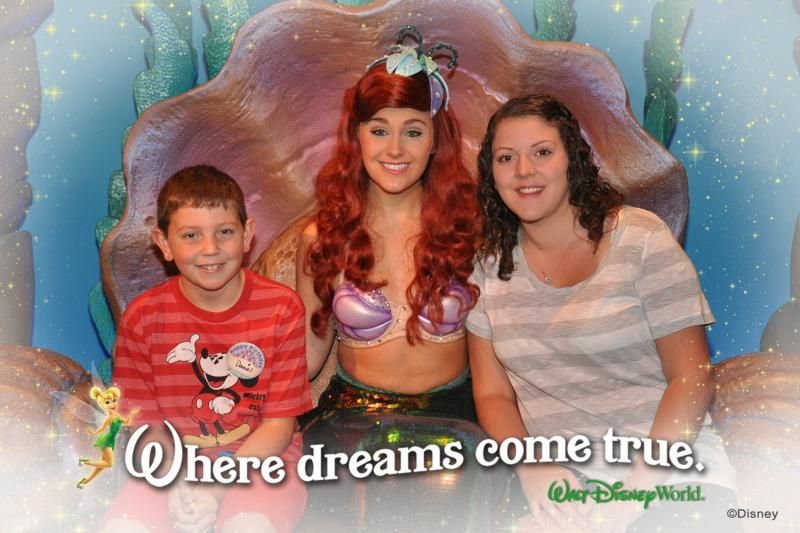 Work on the new Seven Dwarfs Mine Train was coming along nicely.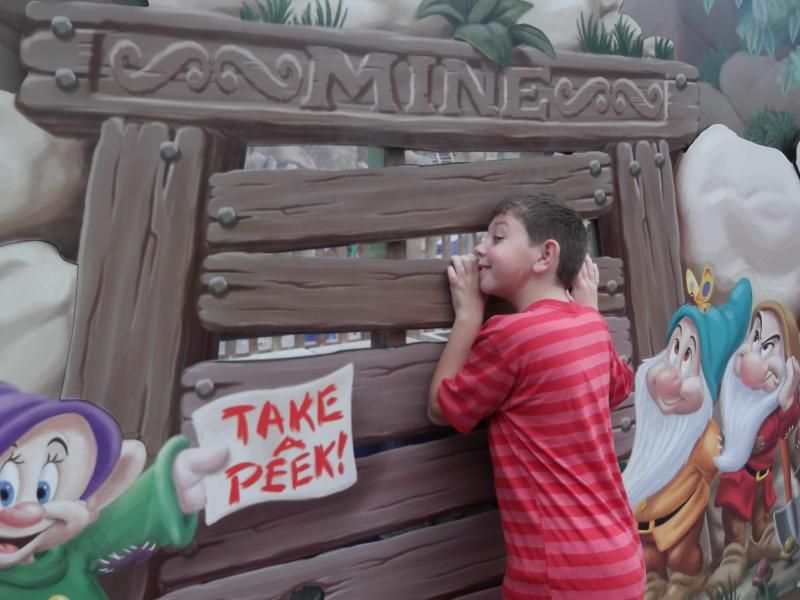 We made our way back to Tomorrowland, to find that Space Mountain still wasn't up and running. Daniel asked to go to Monsters Inc Laugh Floor so we did that instead. This is one of those attractions that I always think I'm not too bothered about but ends up being really enjoyable.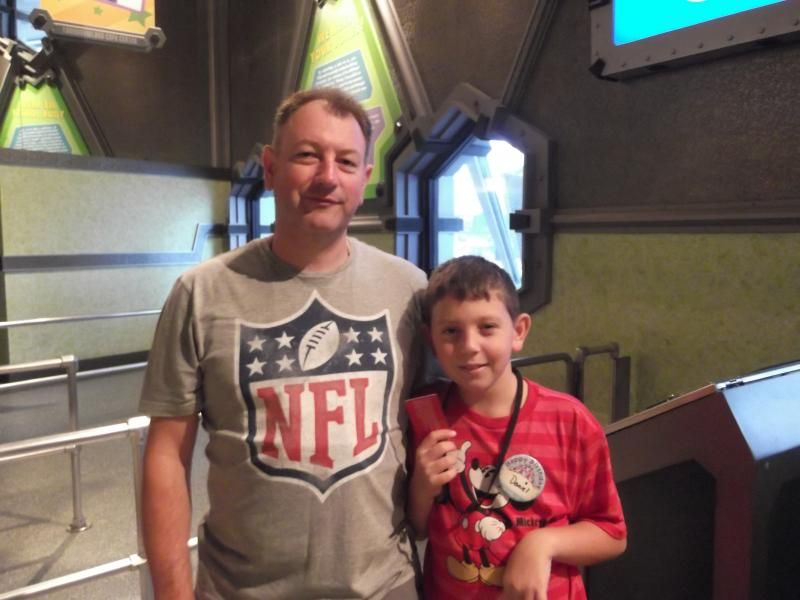 As we came out and walked down to the hub, the Move It, Shake It, Celebrate It parade was underway so we stopped to watch.
We walked straight through to Frontierland, where we grabbed a couple of FPs for Big Thunder Mountain, then went to get a snack – a couple of corn dogs.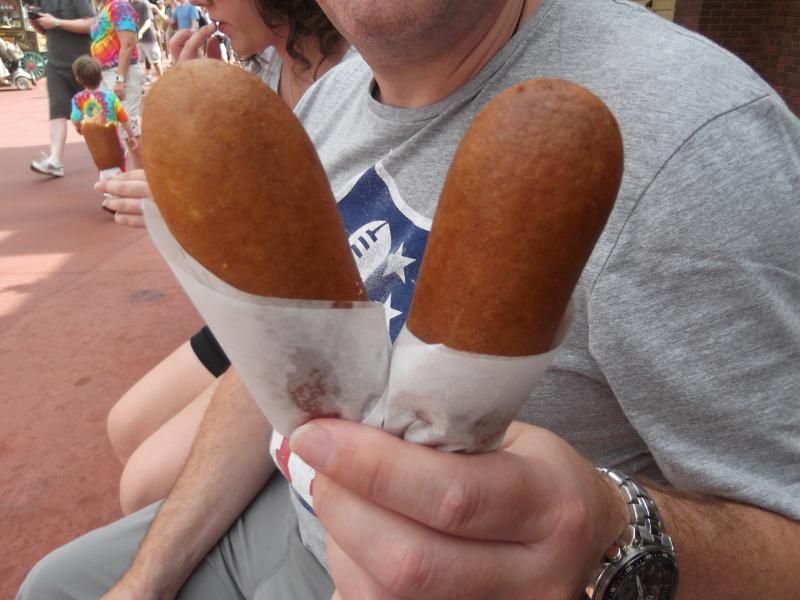 To be honest, they weren't very nice. They were barely lukewarm and the batter, rather than being light and fluffy was somewhat claggy and doughy. Wasted calories!
Daniel was put in the stocks for being cheeky.
And, as punishment, we made him go on Haunted Mansion.
Just kidding! To be honest, the boy was in fine form today. Sometimes he can be a little moody and uncooperative, particularly when it comes to taking pictures. But today he was desperate to be in every single shot.