I'm so happy, I could BOUNCE!
OK so it hasn't been Forever, but it sure seems like it! This year has been one of the longest we have all endured and we can't wait for Disney in CA to reopen so we can all get back to our happy place!

If you don't know me, I've been posting on the DIS for a while, and even though I'm local to Disneyland I don't normally post over here on the Disneyland boards because I mostly tend to do day trips to Disneyland. My partner Fran and I have been together almost 25 years, and I've included some photos of us around California Disney over those years.

We only live half an hour away so most of my trips here tend to become bonus features on the tail ends of my WDW trips or my cruises, which are usually posted in the DVC or cruise forum. However since we haven't done any of those (WDW or cruises) in the last year, I guess it's time to launch a good ole fashioned TR here on the DL boards. I do know that some people in California have read my TRs, because I have been approached in the parks by folks who recognized us. I think the most infamous TR was the one where I tossed a Frozen Prime Rib in our suitcase before we got on the plane. The Prime Rib traveled through Universal's resort in Orlando, and the Titanic exhibit before becoming dinner at the AKL and you can read about its adventures here.
Trip Report with Prime Rib tagging along
Its not until page 16, that the Prime Rib actually gets cooked, but everyone was pretty darned concerned about that roast in the time leading up to it. Just so you understand the rationale of bringing along a Prime Rib, Fran had recently recovered from a severe bout of venal ulcers in her leg and would not have the strength to dine out every night. She would need her rest, so with the Prime Rib, I was able to cook dinner in the room every other night while she slept and got some rest. Because a Prime Rib is so versatile I was able to make four completely different dinners each night that I cooked in the room. But enough about that let me introduce ourselves. People seem to enjoy seeing pictures throughout the years so here are some of us from the past. As you can see we enjoy Disney on all levels from fancy to casual.

This is the oldest Disneyland photo that I can find of us, it came from 1998, back when we were young and care free!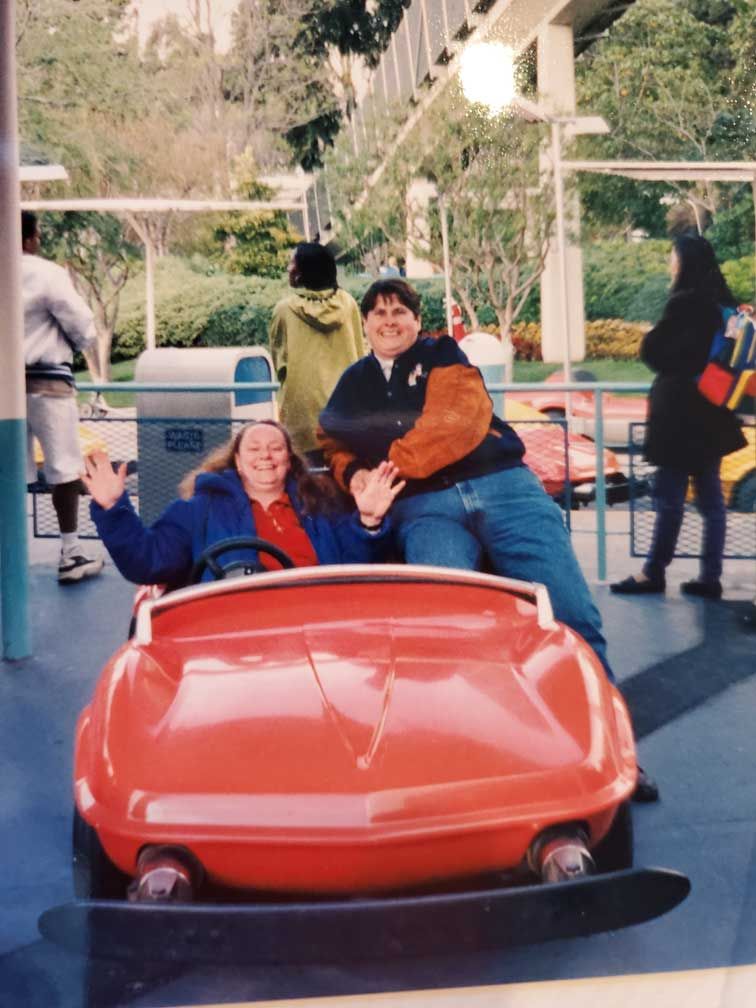 Here we are at the DCA soft opening in 2001.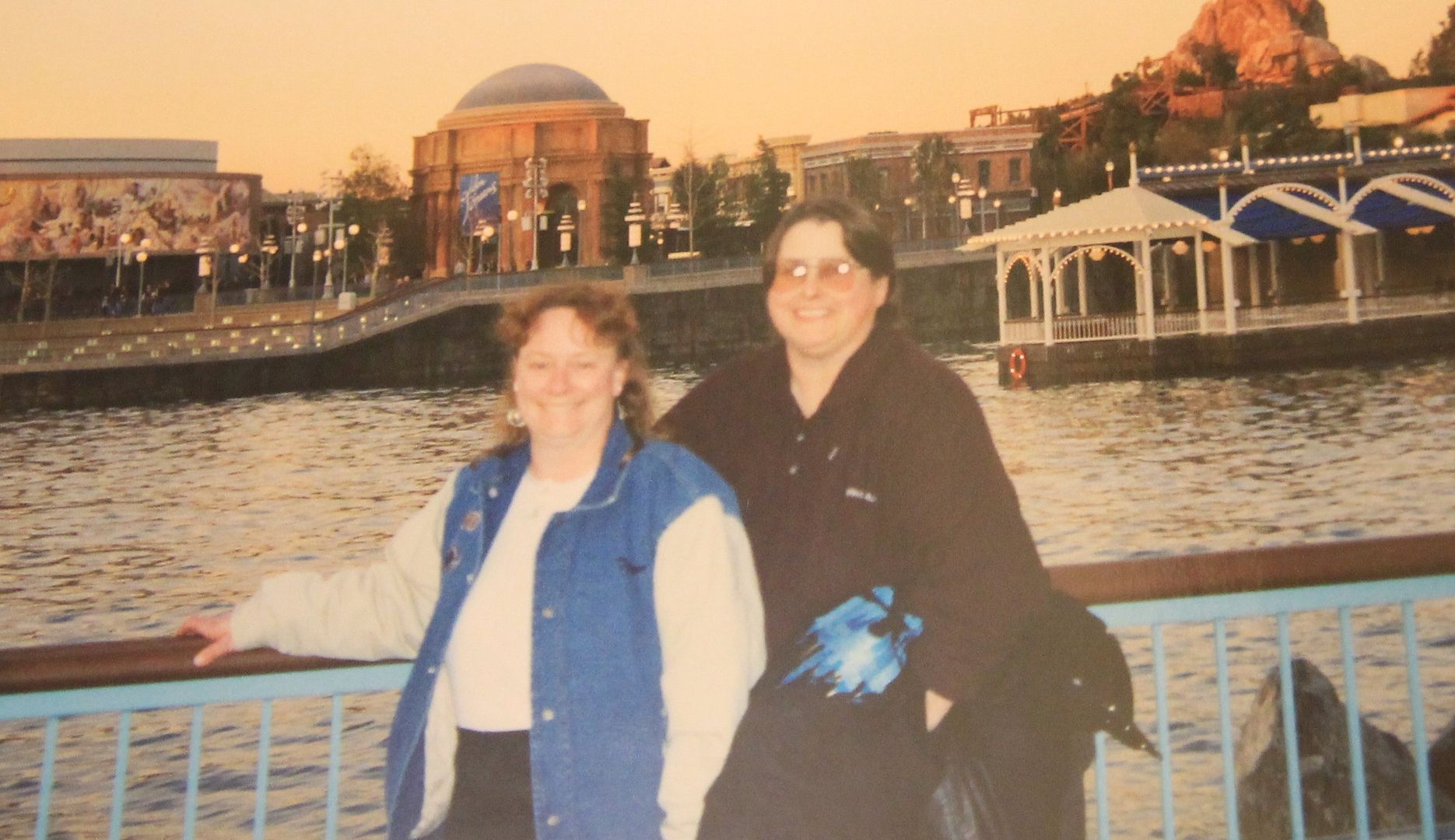 And at a Lilo and Stitch Luau in 2003 (not the one at WDW)




Between that time and the time that I joined the DIS, I rarely took pictures of Fran and I at Disney. Going through my photo albums I found plenty of pictures of other people, but I was always the one taking the pictures, either that or Fran was taking them of me. Most of my pictures come from 2009 and later.

Here we are in front of the train station one evening.




Anyone remember this incarnation of DCA?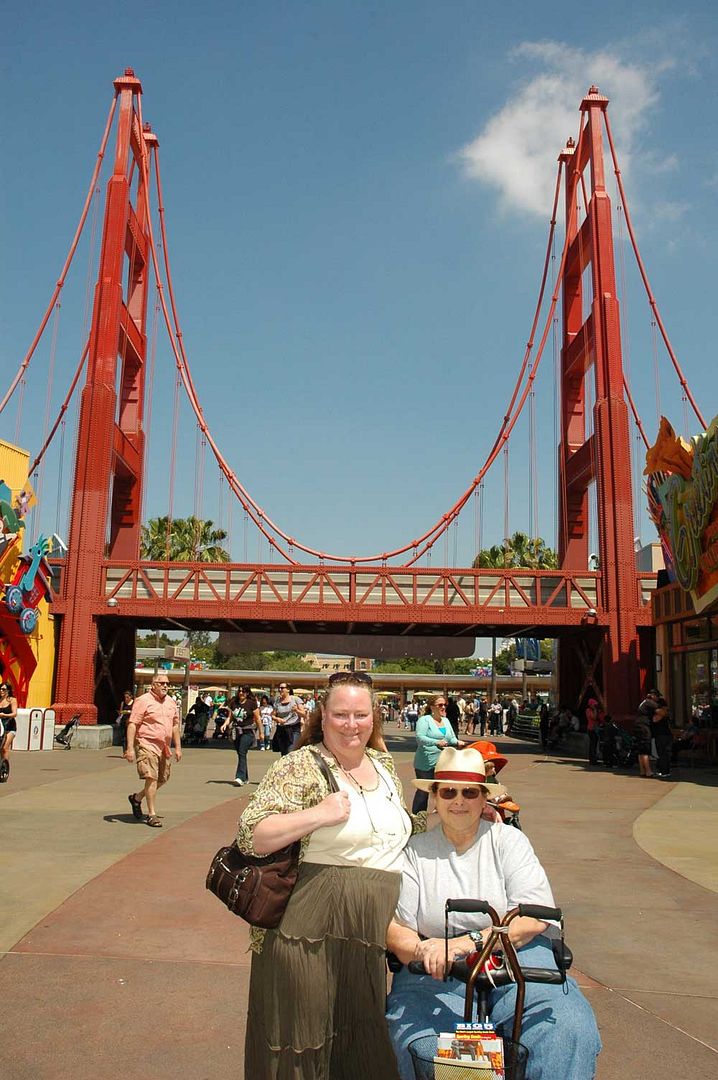 We're up to 2010 with this celebration picture.




We love us some Cafe Orleans, and can't wait to get back there for the Monte Cristo and Pomme Frites!




We also love us some Trader Sams, can't wait to find out when that place will reopen!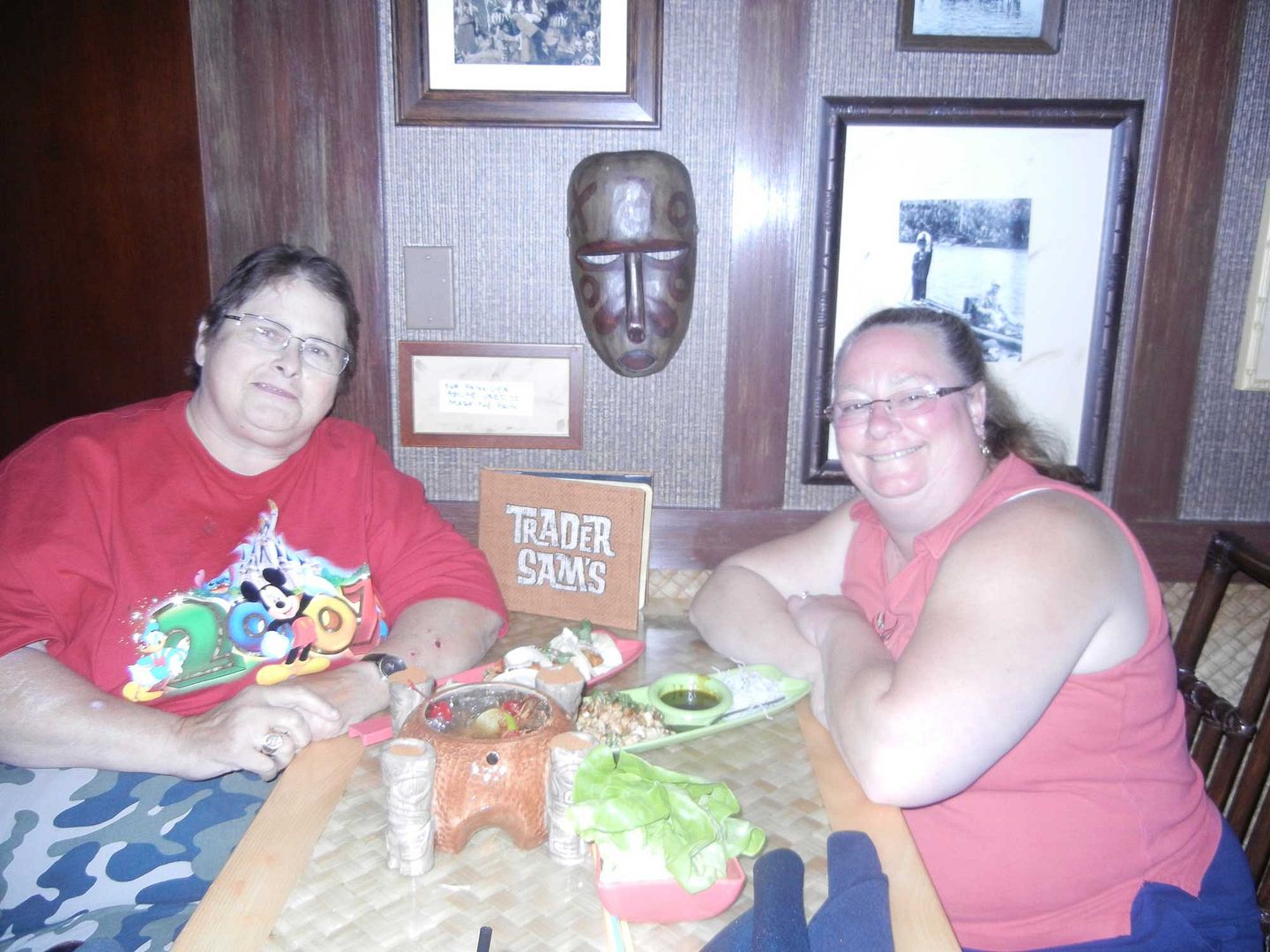 While I enjoy the MCU, I'm going to miss A Bug's Land seen here in 2010.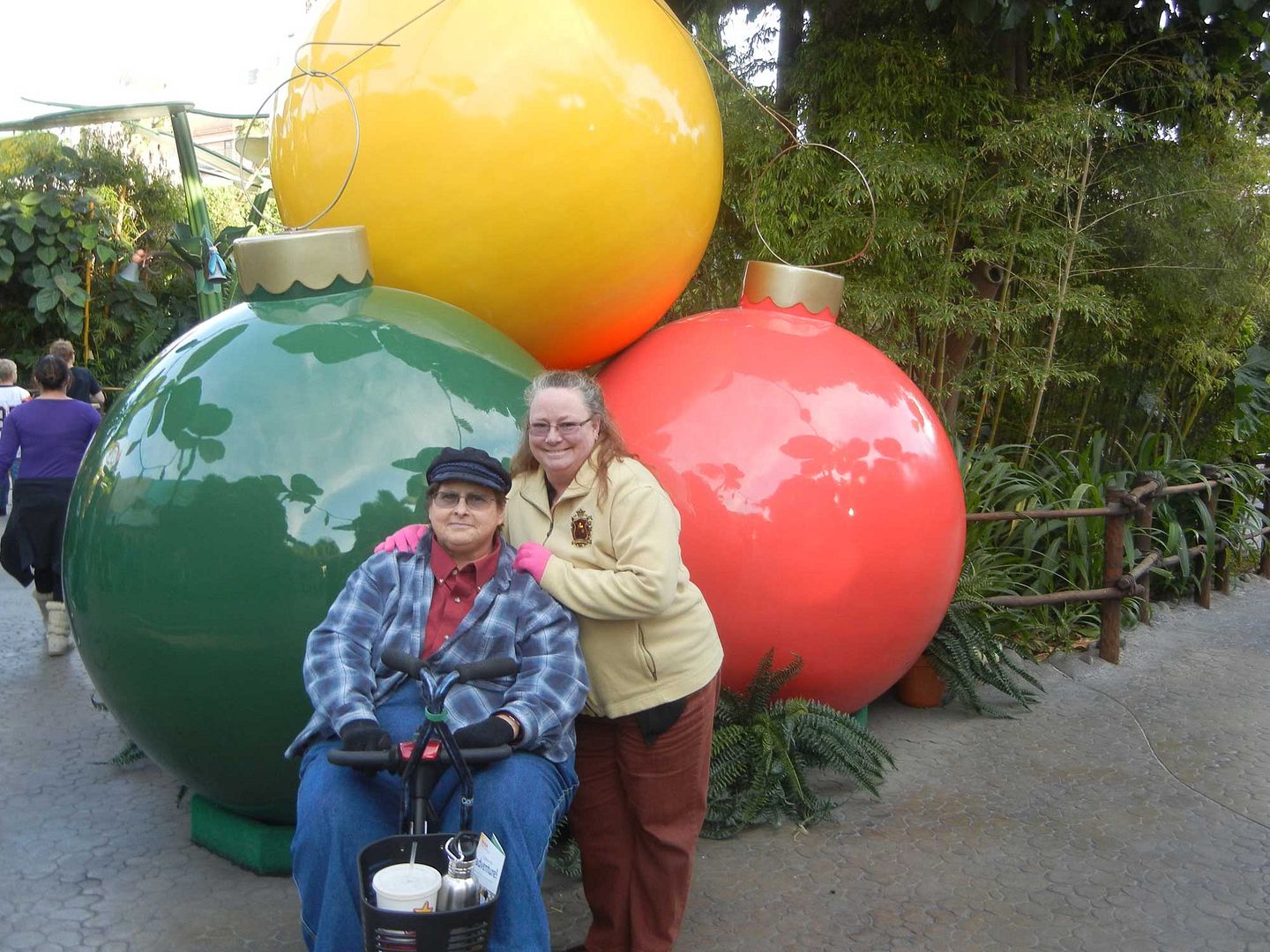 We love our shopping and after a rough couple years healthwise, we were happy to get back to the parks in 2013.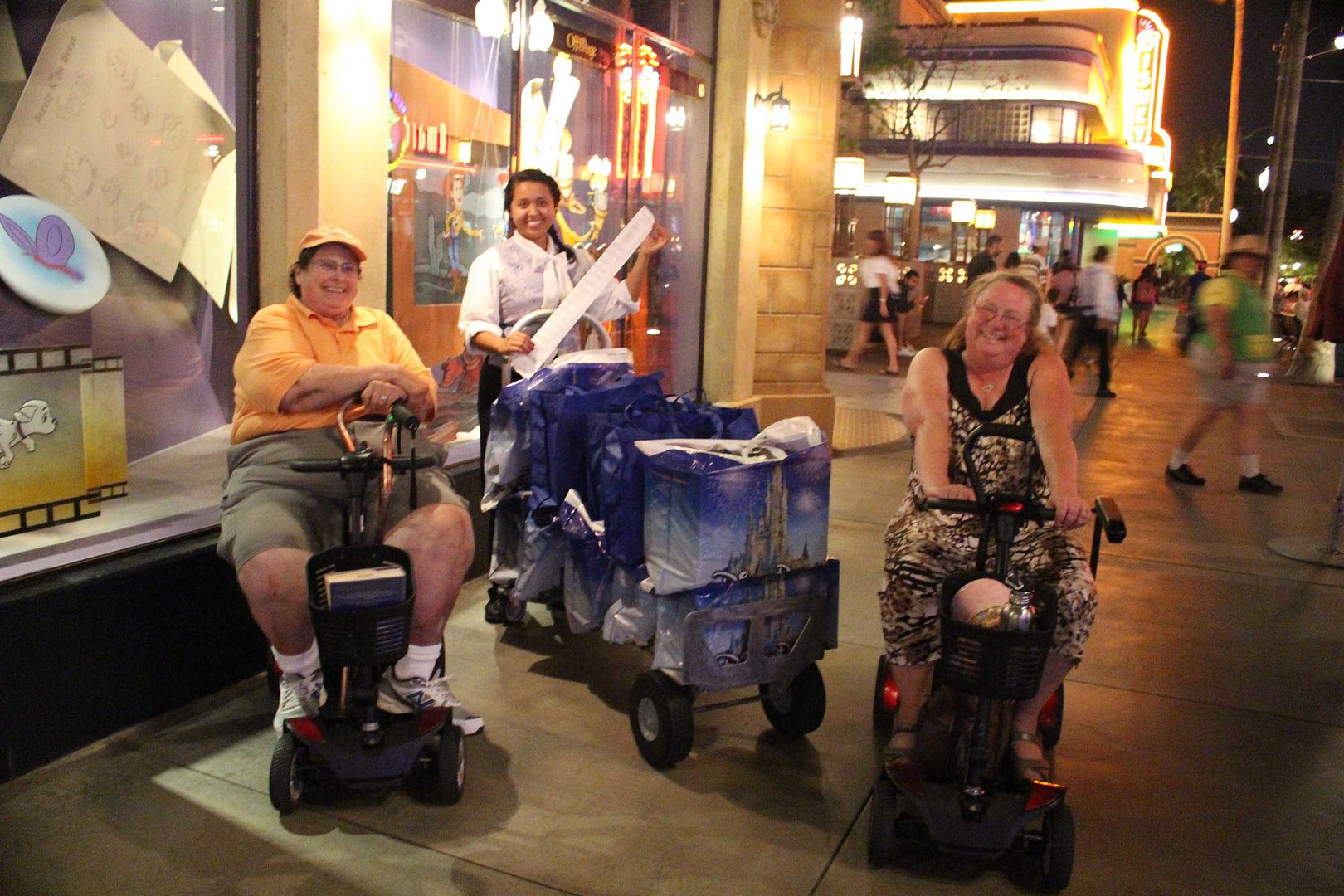 We clean up pretty OK, for special nights out like this one at Steakhouse 55 in 2014.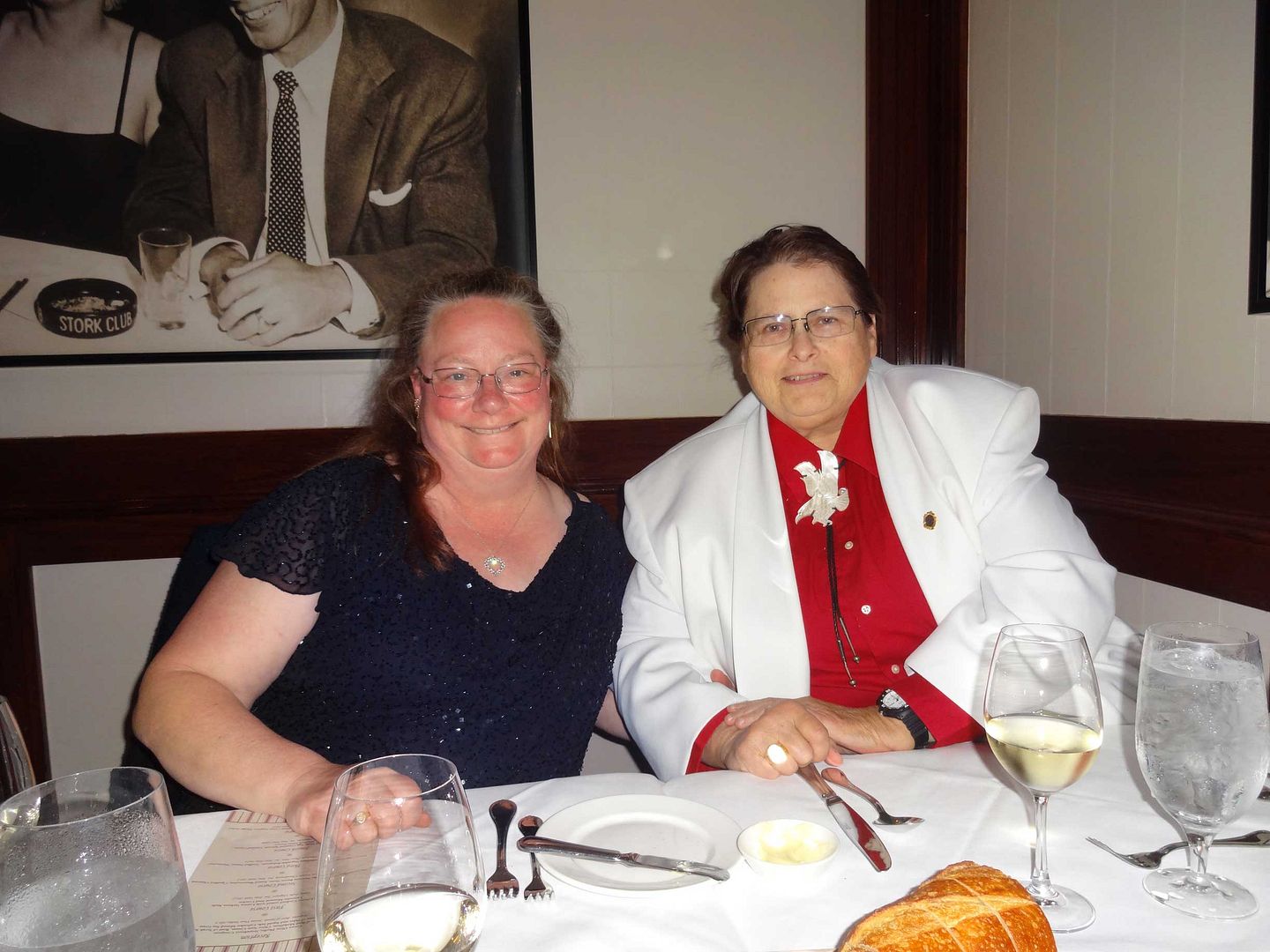 This year we spent our valentines day with royalty.




For the 25th anniversary of Splash, we got a special character meet.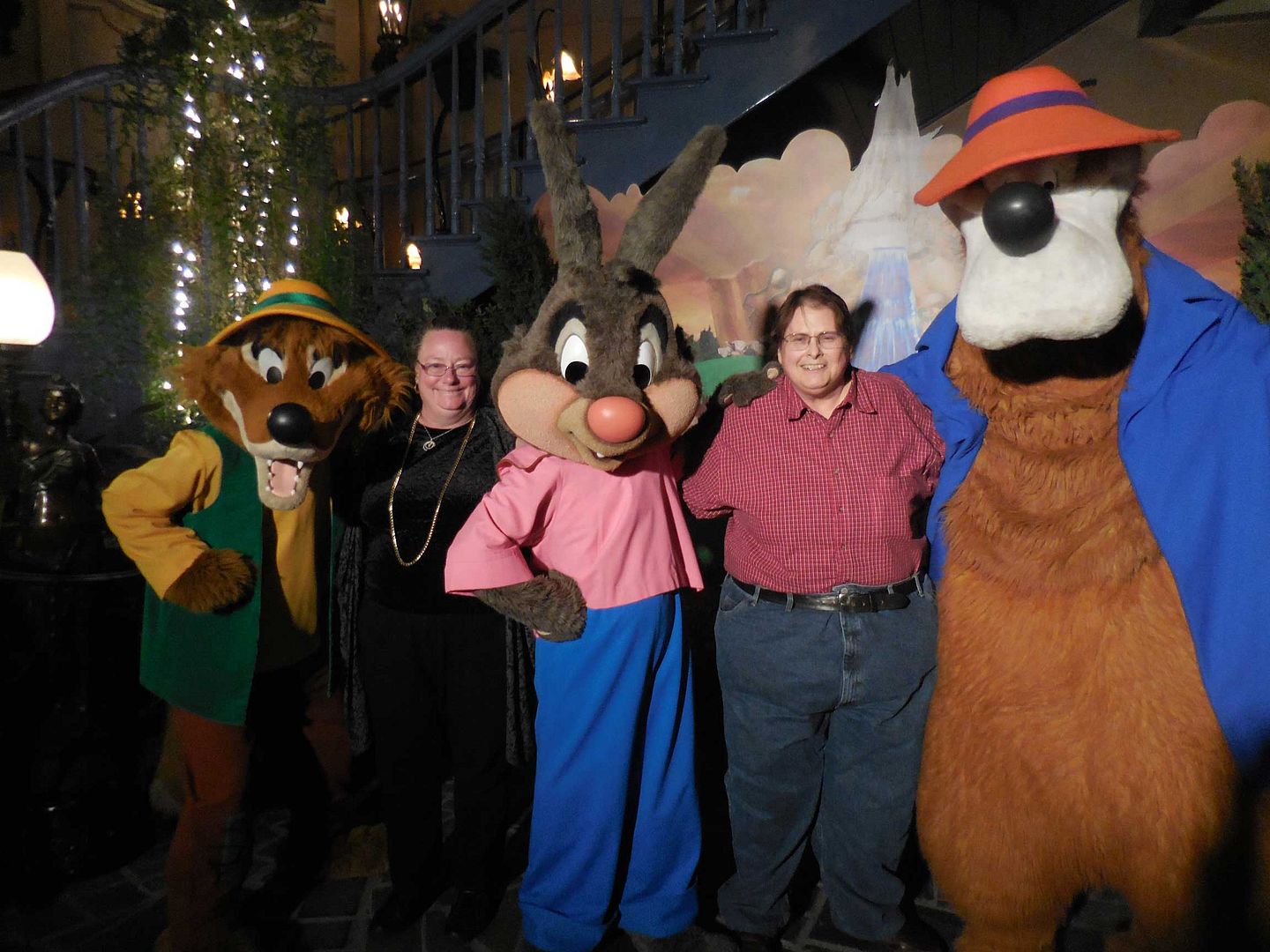 In 2015 for the 60th Anniversary we saw the fireworks quite a few times!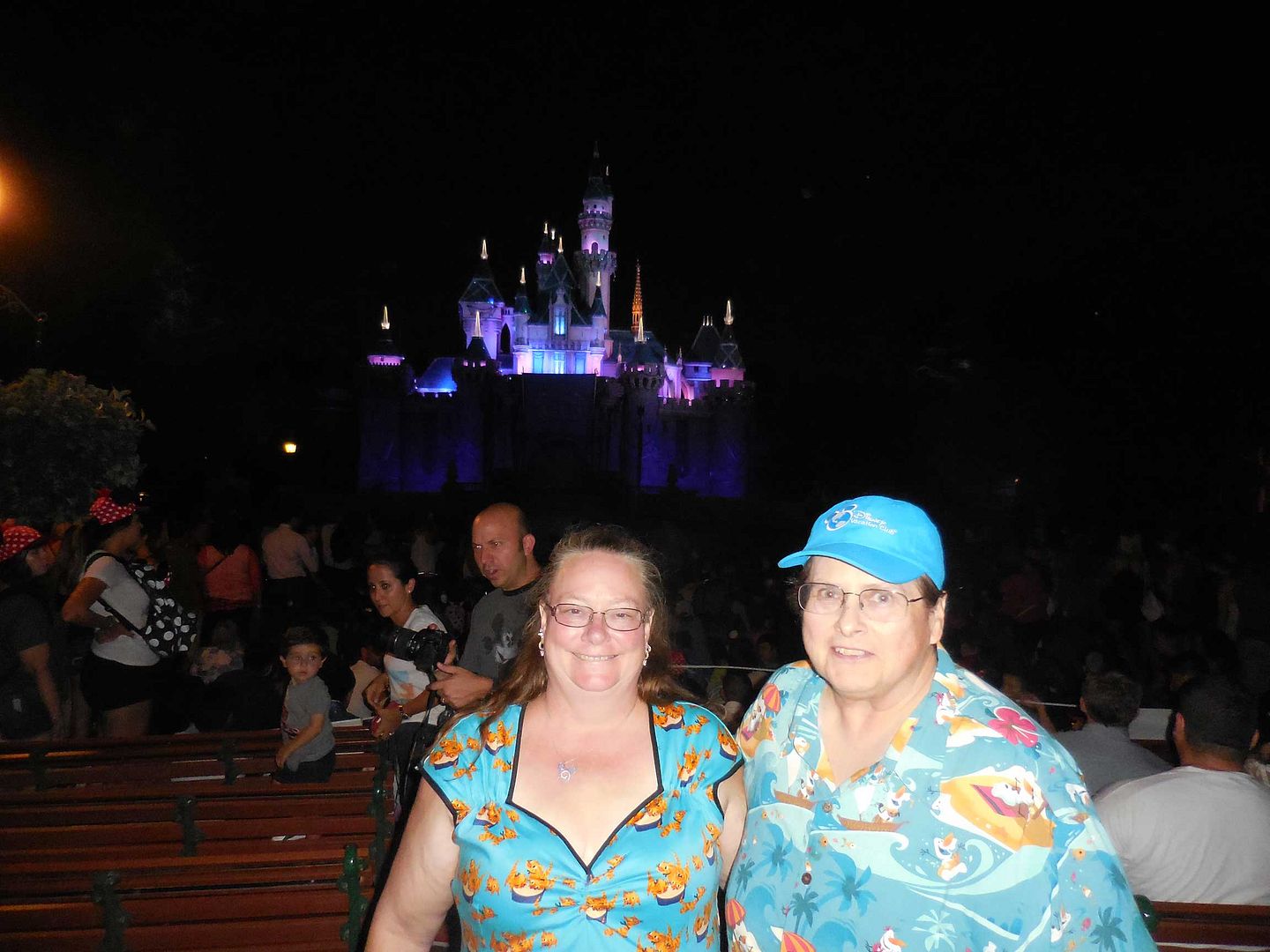 We'd like to thank the Academy….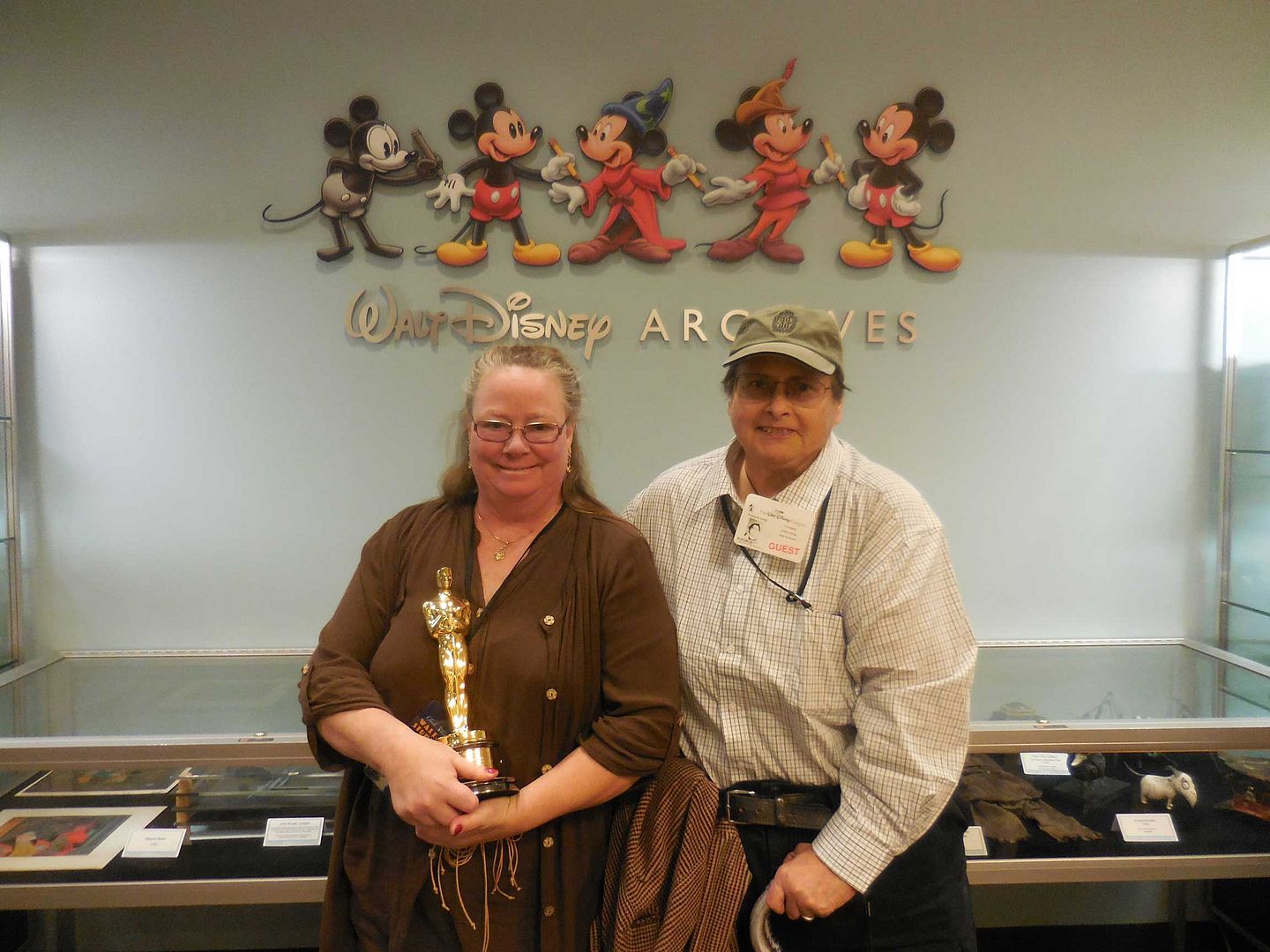 I hope that when we are on the other side of this mess, Disney comes up with something to replace the APs. All these little photo ops, magnets, and pins were lots of fun.




Our band used to play out at the parks, and then everyone got to run around and have a fun day at Disney. I hope we can do that again.




When Galaxy's Edge opened, we spent a bit of time rubbing elbows with the unsavory characters in Oga's Cantina.




We were there for the 50th Anniversary of the Haunted Mansion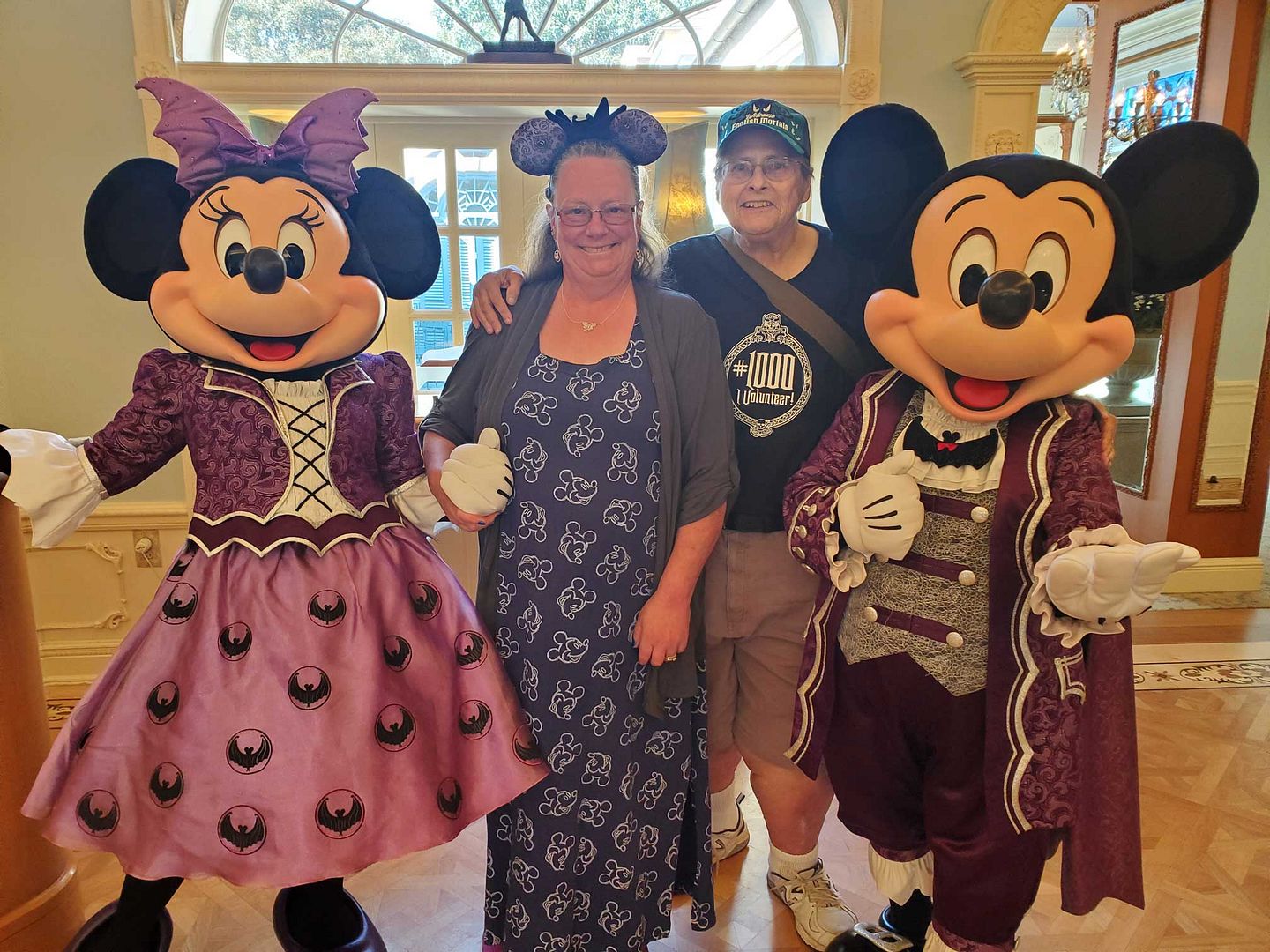 We have been known to get dressed up and have a night out on the town.




This was our final posed character photo in 2020, taken just two weeks before everything shut down.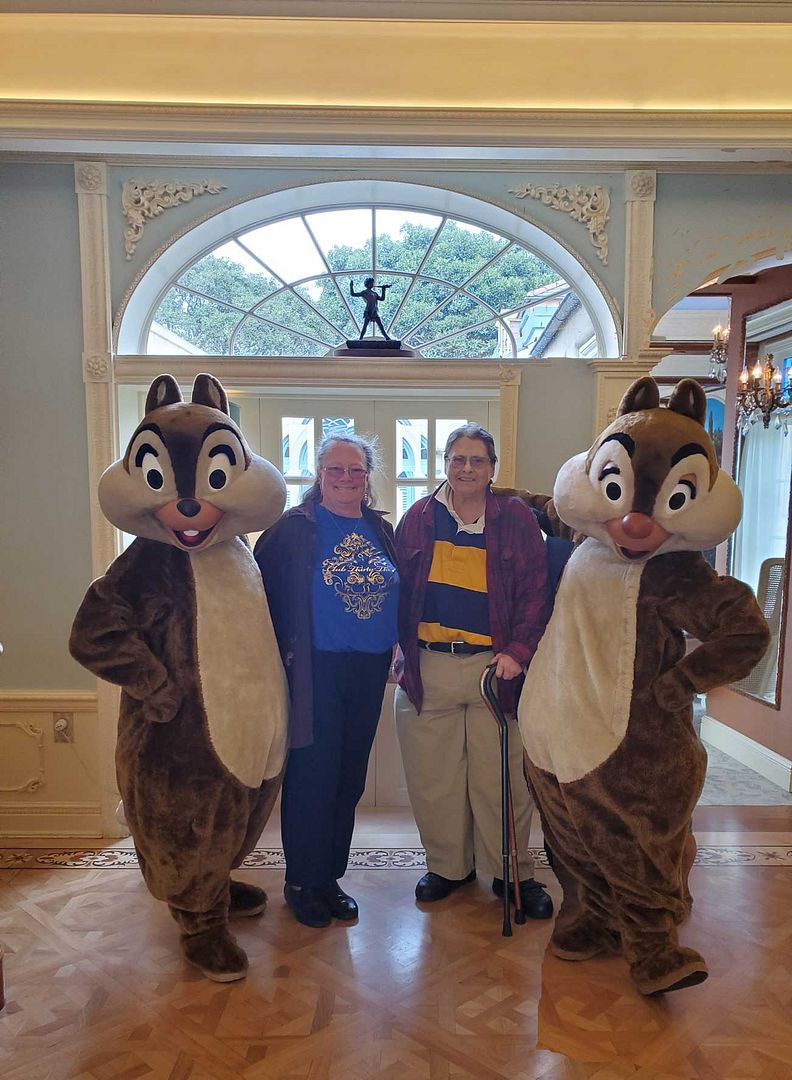 We were in the parks last year March 6th & 7th, we were staying at the Grand Californian and I'm not sure if we went into the parks on check out day, the 8th. Of course we figured that we would be back, I mean I had booked several Food & Wine events, a couple $20 demos with Jenny (you'll meet her next chapter or two if you don't know her already) and her husband. We also booked Wine Receptions for Fess Parker, and Skywalker Vineyards at the Carthay Circle. Who needed to worry about hitting the park when we would be back in less than two weeks?

I'll tell you that this is by far the longest Fran and I have ever gone between Disneyland visits!

At first I was apprehensive about going back to the parks, however, with the virus rate dropping as it is in California, and more and more people getting vaccinated, I'm getting really excited for my upcoming days at the parks. I was even able to book a two night mid-week stay at the Grand Californian Villas, that coincides with one of my park reservation days!

As of tomorrow it's single digits until my first day back and I'll be counting down until then!

I'm going to lead into this new TR with my last bonus features from before the shut down. Remember back then? It was all the rage to try and get a boarding group for RotR from your home? Even though we all knew we wouldn't get a group without having scanned through the park, still folks with APs would "practice" and the queue would "sell out" within mere minutes. I had been following the RotR thread since opening day, and had all the strategies down. So when it came to our turn, we arrived on the Esplanade at around 7AM and went directly to the queue. We were not too far back.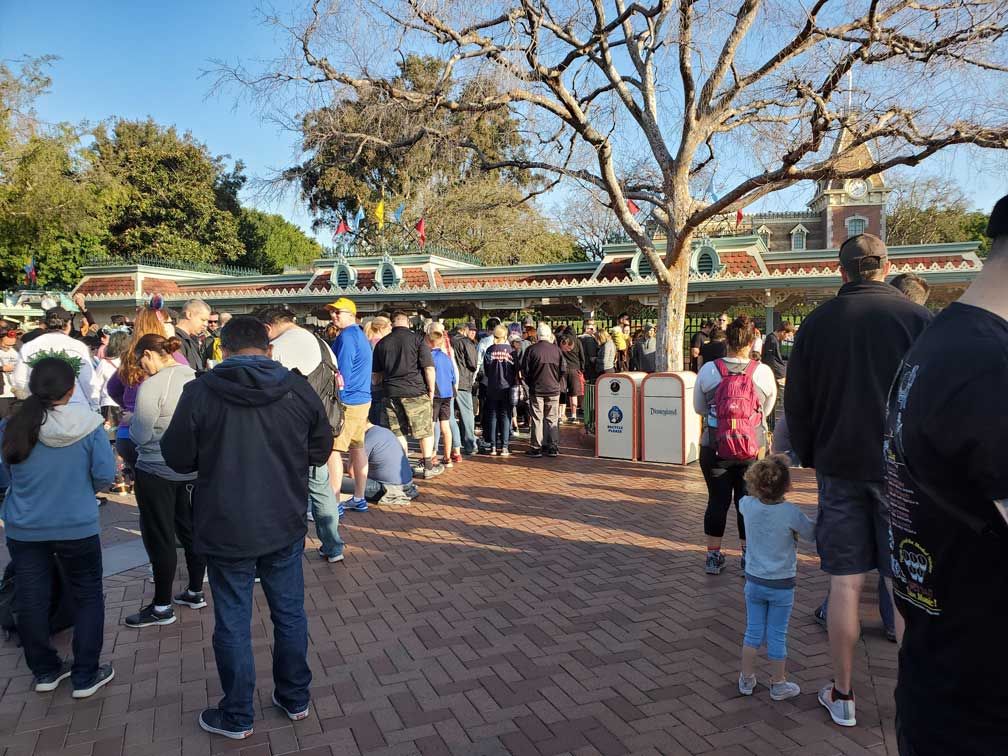 And by 7:51 this was the line that had formed behind us! Can you imagine lines like this now???




At 8AM they started letting people into the park. Our party of four headed over near the little red wagon, outside the camera shop, and just waited for 9AM when the park opened.

It was just like everyone said online, silence right at 9AM and then big bursts of "Woot! Woot!", "Yay!" And other exclamations. We were successful and got a fairly low BG. I don't remember what it was now, but it was something like 13 or 14. Because the ride had a history of opening sometimes more than an hour after park opening, I had made us a reservation at Carnation Cafe for 9:15 so we could enjoy our wait for the BG to open.

As soon as we were seated, the ride opened up. Shortly after we placed our order our boarding group was called. No worries we have two hours to get there.

Say hi to us!




Our meals arrived promptly. I believe Fran got Corned Beef Hash and Eggs. She liked it a lot.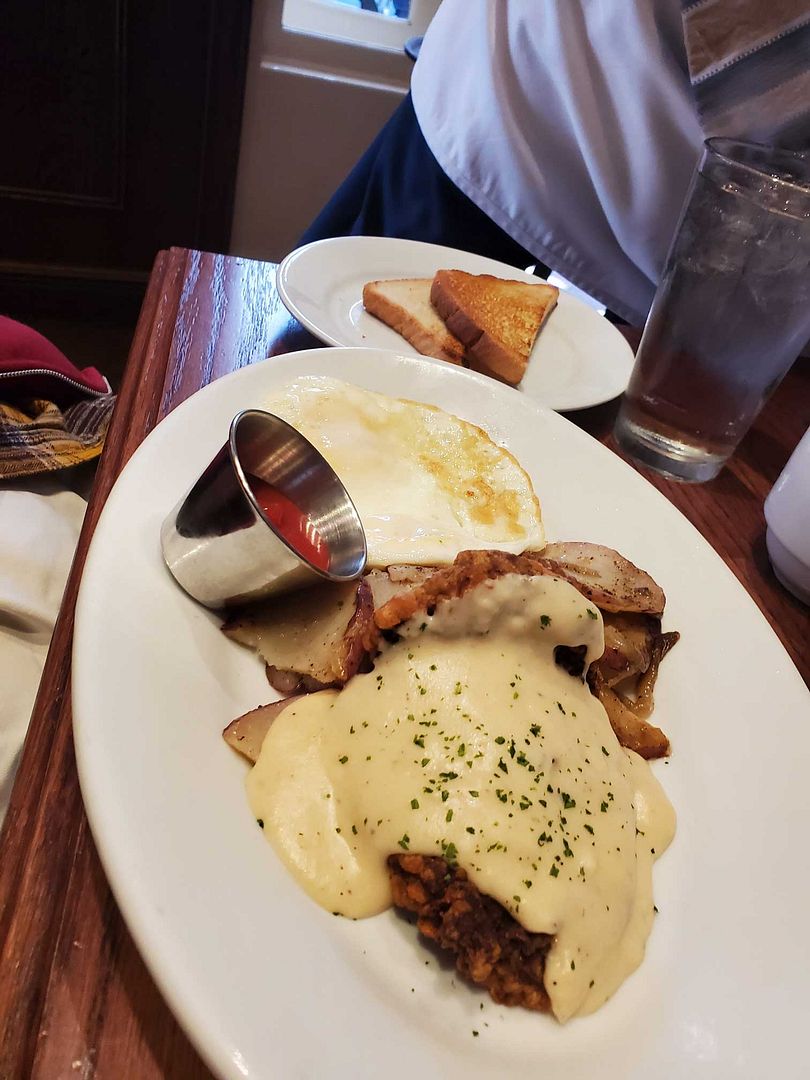 Both Jim and Leonard ordered Eggs Benedict.




I got a Mickey Waffle! Yum! Even with my own Mickey wafflemaker at home, they totally taste better in the park.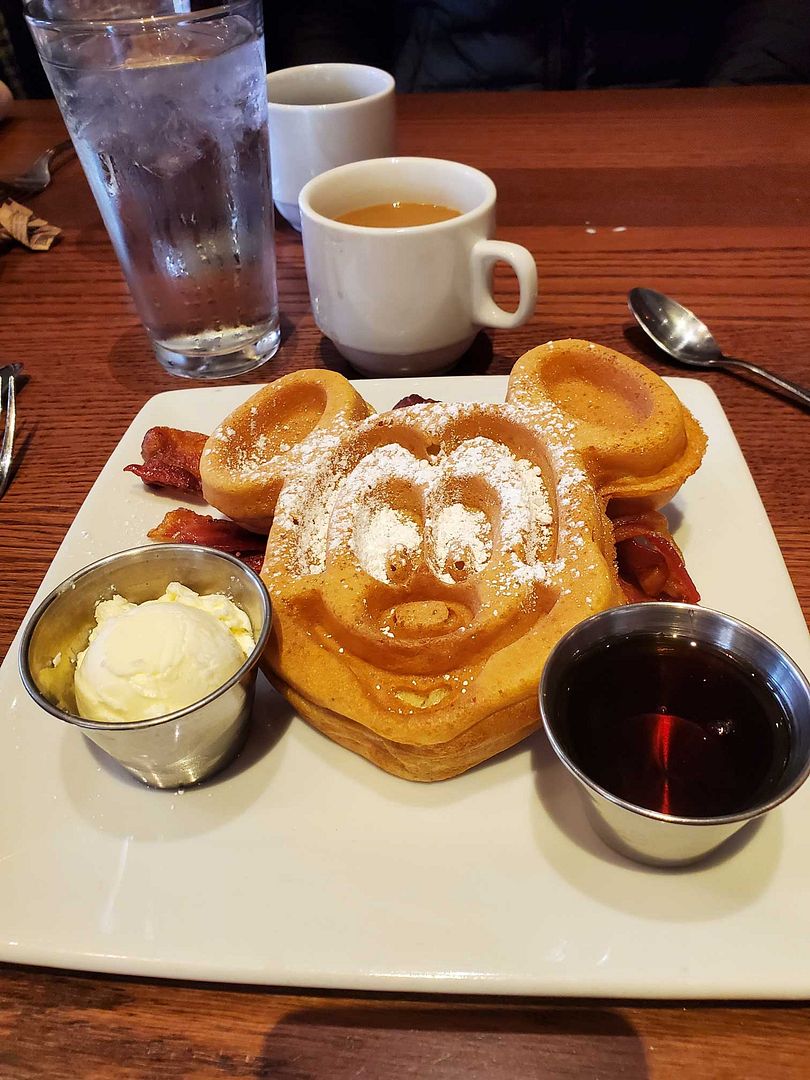 After we finished our breakfast we went directly to the ride. Luckily it hadn't gone down in the time it took us to eat breakfast and walk over there. We had no problems and soon we were on our journey.


Watch out! If you're avoiding spoilers, skip the next three photos!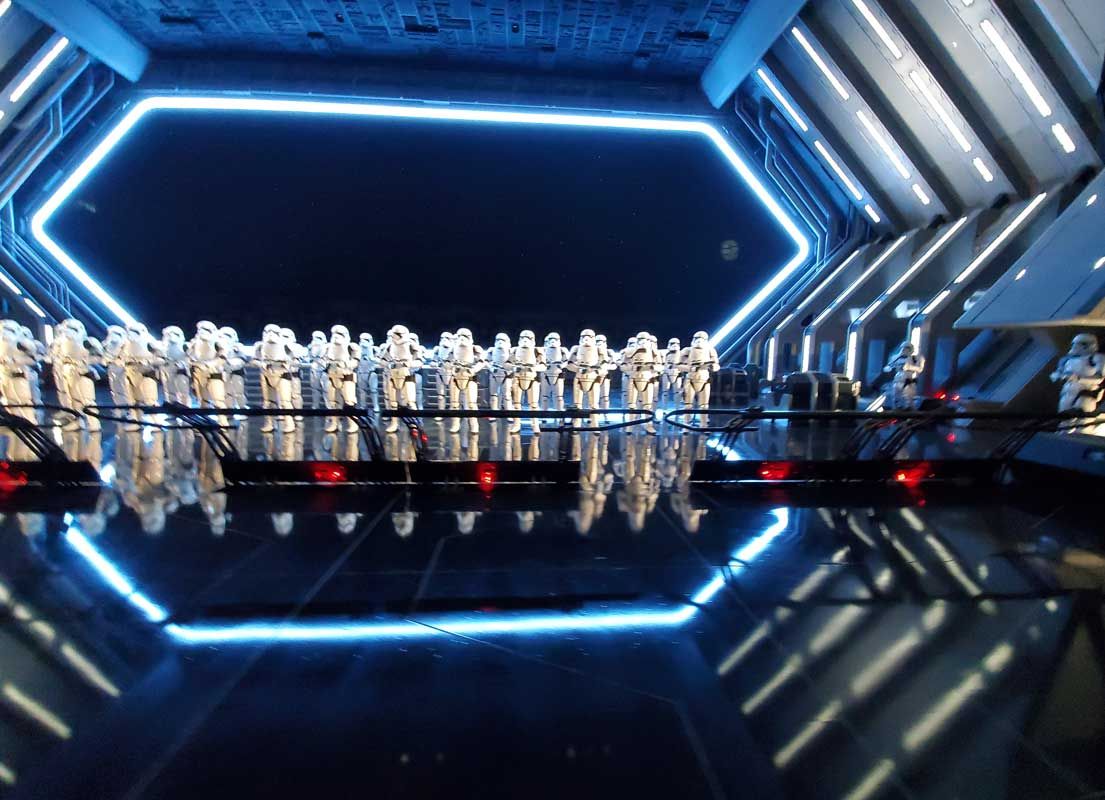 Such a fun ride! I can't wait to ride it again!

I'm not exactly sure what we did for the rest of the day. I know that we rode Space Mountain because I have photo evidence.




Leonard tells me that we rode Guardians as well, but my phone was malfunctioning and wouldn't take the picture, so he did. The problem is that once Disney closed down, I was never able to get my PhotoPass pictures from the site. Every time that I tried to link them, I got an error message that I entered an invalid code.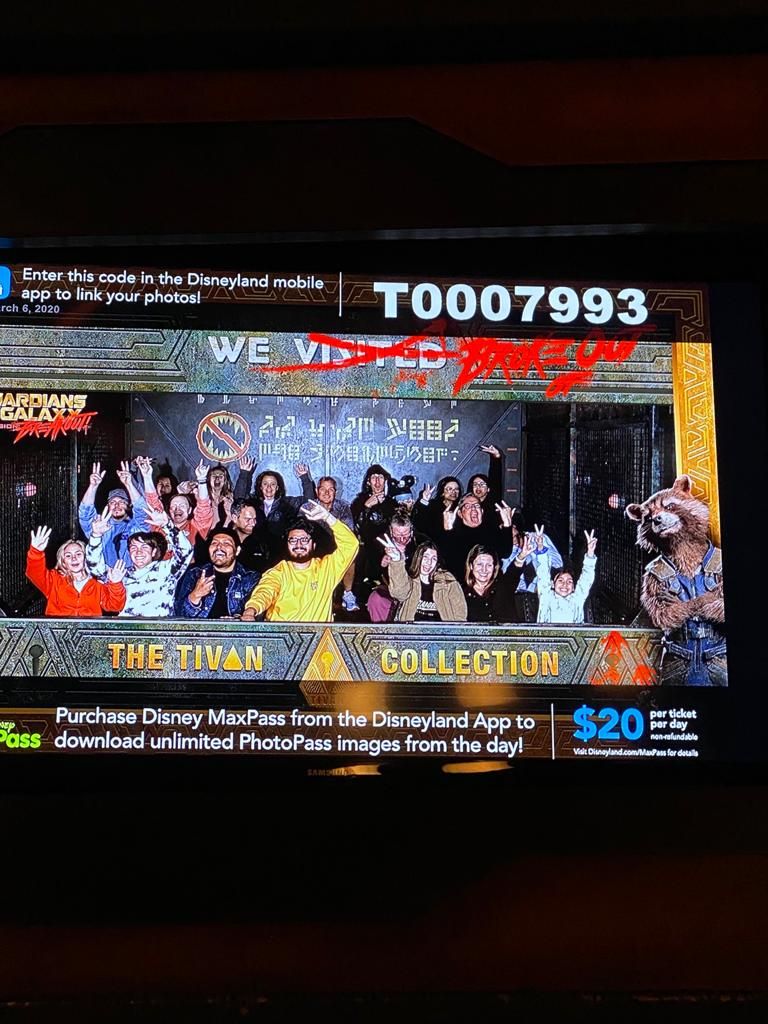 We did get some treats in DCA, the guys got ice cream from Clarabelle's while Fran and I got some treats from the sweet shop next door.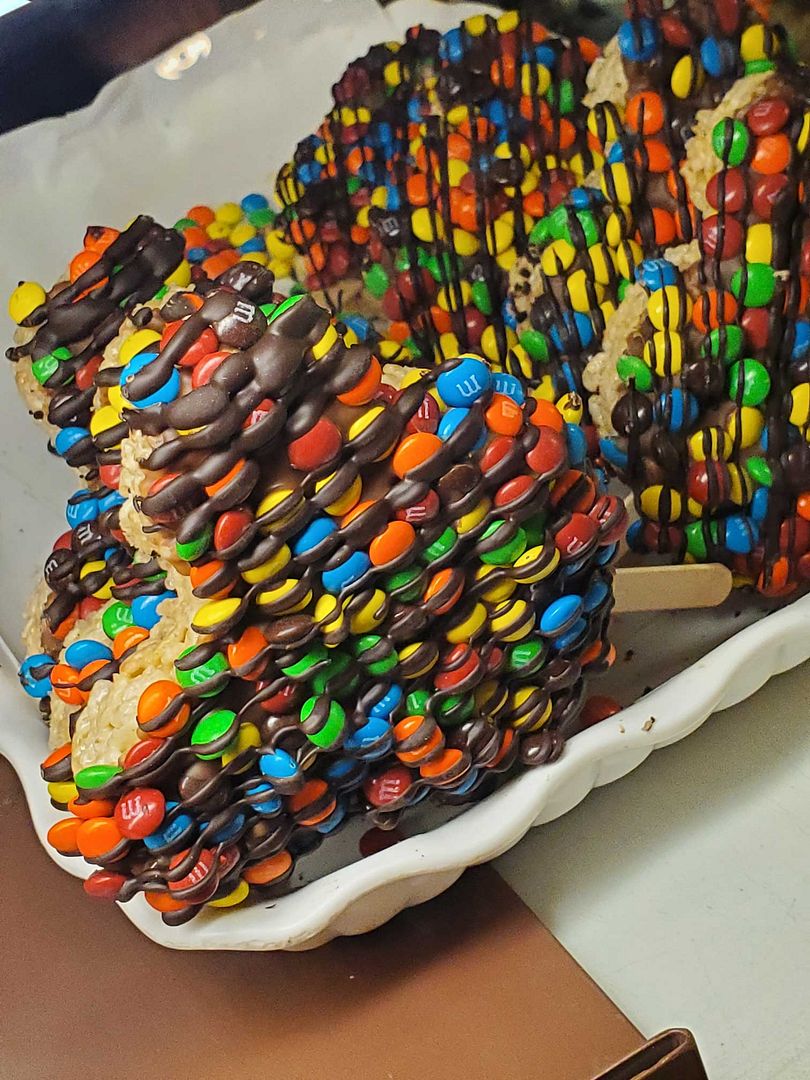 I think after that we headed out. It was getting late in the afternoon. Leonard had to work the next day since this was a Monday, and he had to drive all the way back to the Valley after we got back to Long Beach.

But don't worry we have more fun coming up in less than two weeks last year! I hope to have everything from the past posted before we attend our first DL day which is during the soft openings, our date is April 28. I don't know how quickly I'll be able to post once we start our DL trips because we have quite a few days booked right off the bat, but I promise I will try to update as soon as I can.