There's 104 days of summer vacation and school comes around just to end it. Phineas and Ferb decided to hitch a ride in Jen's bag, going to Walt Disney World would be a perfect way to spend it!

Video~




Phineas: Ferb, lets hitch a ride with Jen and spend our last days At WDW!

Ferb: Sounds like a very good plan.

Phineas: Where's Perry?

Doobie doobie do wah, doobie doobie do wah….AGENT P!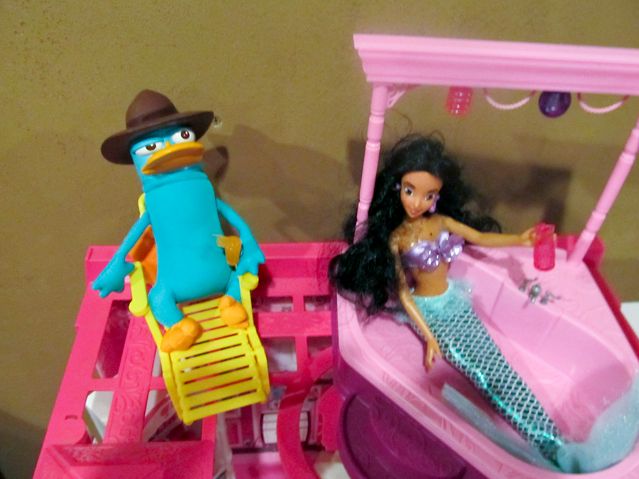 Phineas: Well he's a platypus…they don't do much…he'll be fine!

Candace: MOM! Phineas and Ferb are going to Disney World!




Phineas: Let's just jump in Jen's backpack and tag along!




Hi all…you are probably wondering what the heck is going on.

Well I'm Jen.





I recently went to Disney World on an Agent Education Program with a few of my fellow travel agents. This was an adult trip, which meant I left my 6 year old DD at home. To make things more fun for her at home I took along Phineas and Ferb and took pictures of them. Some I sent back home via email on my phone so she could keep up with their adventures and then I took many more with my camera and plan to make a video of their fun as well for her. Here is their trip report!