** - Update 1/26/11 - NEW COMPREHENSIVE INDEX to this THREAD started in POST 7 **
Index in Post 7
Now that we've had our first detailed look at the Dream, there are some things that we can confirm.
First, the 9A corner rooms at the back of the ship appear to have 2 medium-sized porthole windows instead of 1 large porthole! (rooms 5186, 5686, 6186, 6686)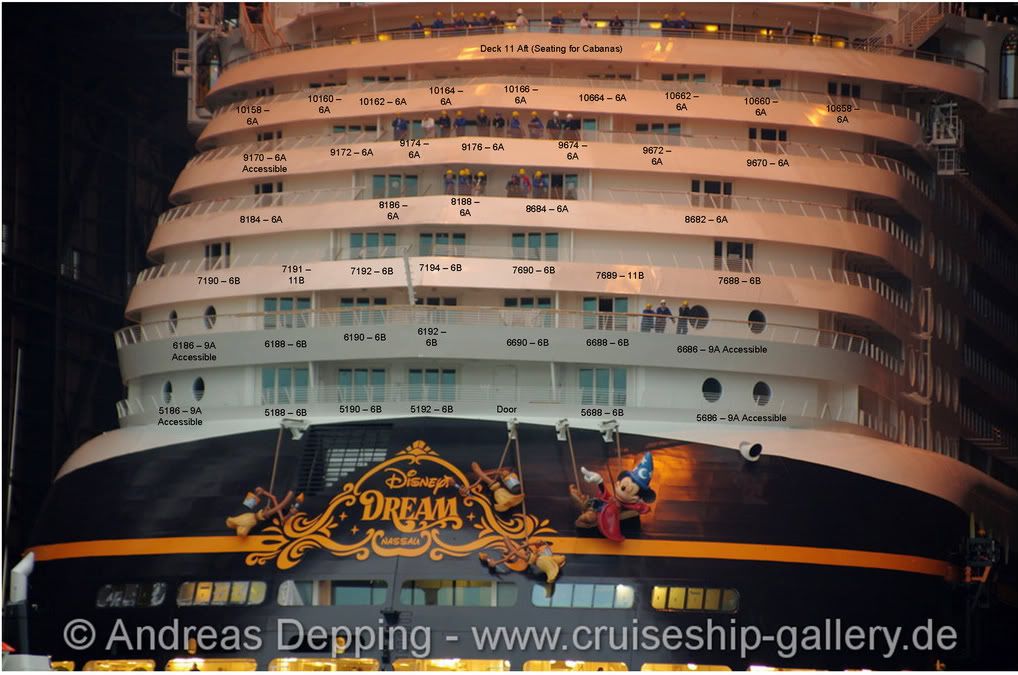 The gray area that breaks up the rooms on Deck 5 aft is a hallway leading to a door that opens out onto a larger than normal verandah area. We saw good pictures of the door when it was opened the first night, but it is unclear whether the space is open across the various verandah rooms next to it, or whether it is separated off. (rooms 5188, 5190, 5192 and 5688)
While there does not appear to be any downgrading of rooms at the moment to create "secret verandah rooms" as on the current ships, there definitely appears to be some obstructions to the verandahs at the back, that may lead to some reclassification if enough people complain about the obstructions. Rooms 7668 and 7170 (cat 5C) appear to have the most obstruction from the pictures, but 9152/9652 (5A), 8164/8662 (5B), 6164/6664 (5D) all have some obstruction overhead as on the current ships (though the deck 6 ones looks really slight.) In addition, because of the rounded detailing, rooms 9164, 9664, 8176, 8674, 7182, 7680, 6178, 6678, 5180 and 5680 all have some obstructions to the verandah as well, but they are all advertised as metal walled verandahs so probably no adjustment there.
There are also obstructions on the verandah rooms by the forward portholes as well. If you look at the following picture, rooms 5524/5024, 7520/7022, 8520/8022, and 9512/9012 all seem to have some obstruction to the verandah, though some is quite slight. Anyone who books 5024 or 5524 should really complain, since the verandah is seriously obstructed, and that verandah is not extended out as the rest of the 5E verandahs ended up being.
The accessible Cat 4B rooms on Deck 8 (8090/8588 and 8092/8590) appear to have double sized verandahs. When you look at a picture of the side of the ship, the is a blank where it appears like a room is missing, until you line up the deck plan and see the two accessible rooms there. This also seems to hold for the accessible room 5552, which is the last verandah room on the left on the picture above. Assume it will hold true for the accessible rooms on the port side of the ship as well, on decks 8 and 6.
For those who have asked for it, here's a new indexed picture of the starboard aft part of the Dream: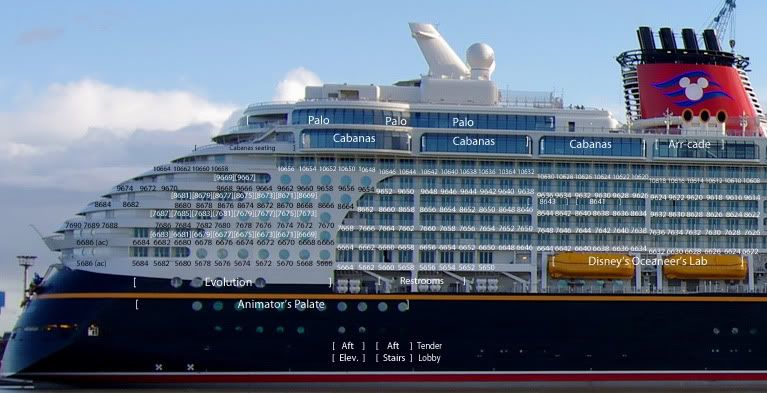 And the forward part!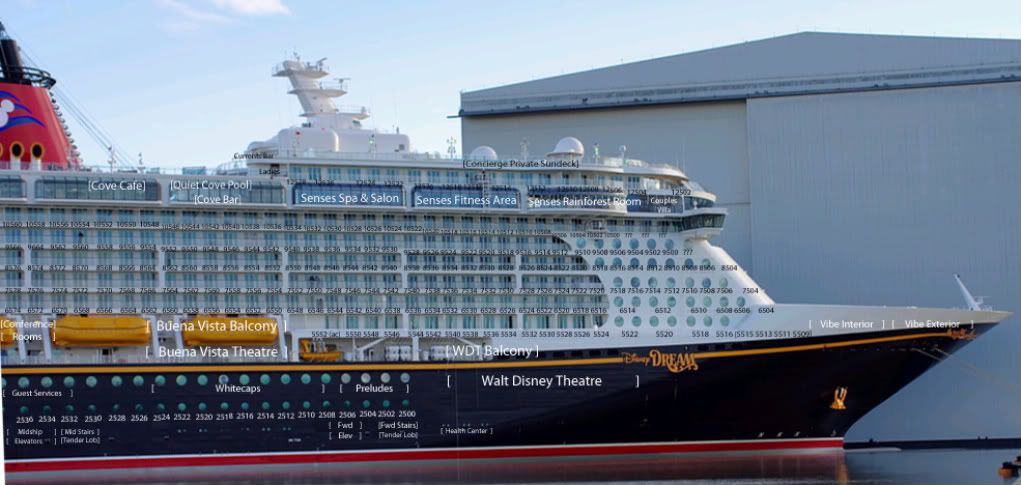 Here are the front facing rooms!
Not labeled, but this shows a clear view of the two royal suites and suite 12000, plus the top of the ship.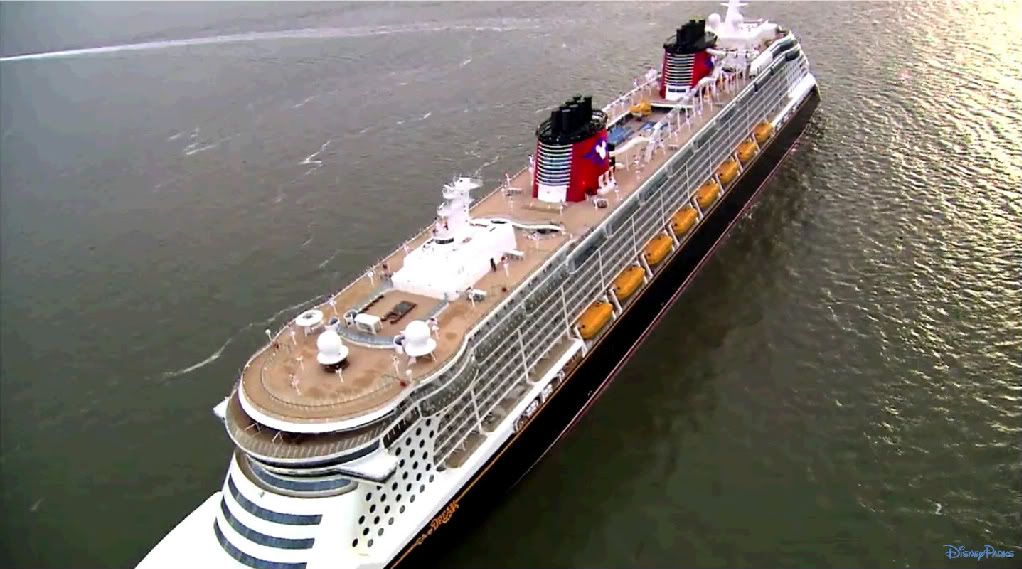 And some of the concierge rooms on the port side: