"You are not Mickey Mouse... you are a rat!"
Disney… Party of Three!
May 2020 Pre-Trip Report
Hello!
I am SO EXCITED to be planning our upcoming trip – it will be a very different trip for me!

I was lucky enough to travel to Disney World four times in nearly annual trips from 2012-2016. My travel companion on three of those trips was my sister, Anika, and the final trip included my mom, Becky. Neither of those fabulous folks will be traveling with me this time, however, as my family has changed since 2016: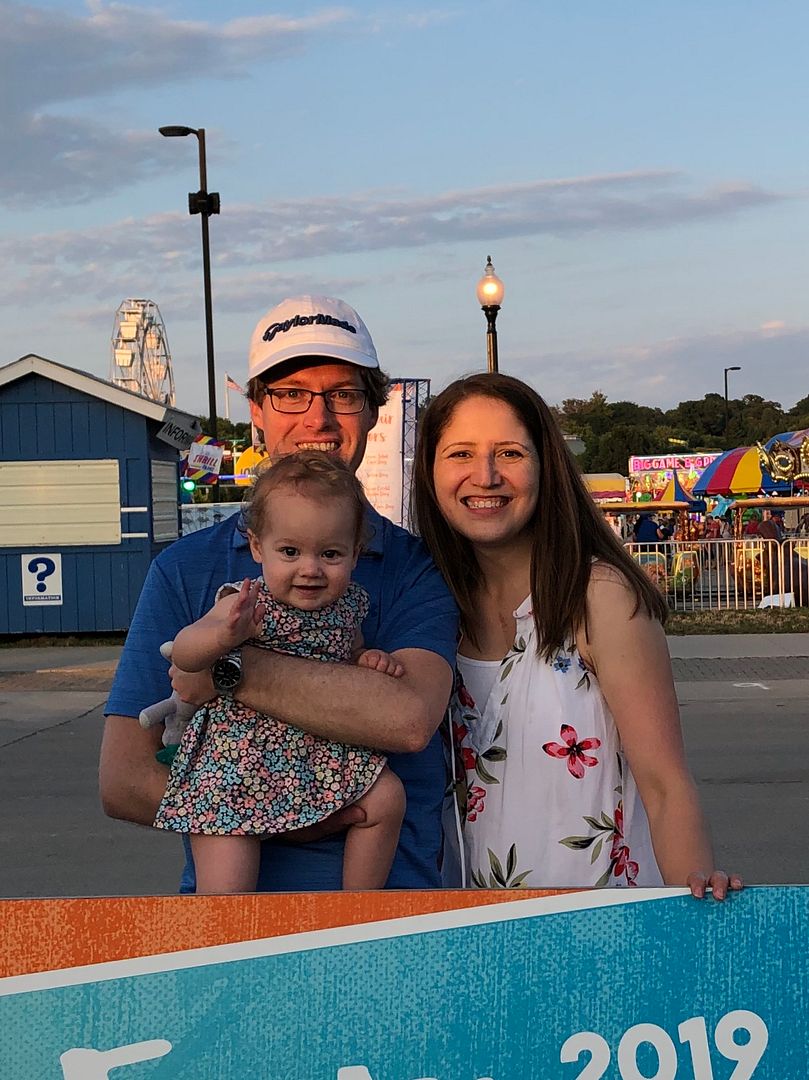 Say hello to my husband, G, our daughter, M, and me, Jenny! We don't get nearly enough photos with all three of us, but this one seems most appropriate as it's another spot with great food, entertainment and rides. We love our state fair!
I met G a few months before my 2016 trip. Obviously things went well, as we got married and then had our fabulous daughter. I'd always dreamed about taking a family to Disney… and now I am! Holy cow!
I am equal parts absolutely thrilled and completely nervous. I can't wait to go back to Disney World for the first time in four years and am super pumped to show G how great Disney can be. I am beside-myself excited to introduce M to the magic.
So why am I nervous? I haven't been to the World in four years (so many changes!), I'm not traveling with a super-fan (G is… willing to go?), and I've never traveled with a small child at Disney (naps, sippy cups, rider swap… WHAT?!). I want to ensure that this is the first of MANY family trips and that won't happen if things don't go well.

Basically, I need to have tons of great, carefully crafted plans… and be willing to calmly and happily throw all of them out the window if things aren't going well.
Yep. No tall order there.
Thank goodness for the DISboards, where I can yammer on about plans without driving my husband crazy. Other than a general budget plan he said he's fine with anything I plan.
And there's so much to plan! Resort choice, park days, ADRs, Fastpass+ selections...yikes!
H
ere we go! It's going to be a wild ride!
Up Next: Introductions
Last edited: