I am so excited about our upcoming trip to DL with my little Disney family (DH
, DS6
and DS(almost)3
) Just 3 weeks and 6 days until we arrive at the Happiest Place on Earth!!! Super excited
I saw a post with Disney Dinner & a Movie menu ideas and thought that this would be an awesome way to help countdown the weeks until our trip!!! So far every DD&M night has been a HUGE success and I thought I'd share some photos for all to enjoy!!!
Our first DD&M night was CARS 2... my youngest sons favorite!!!
On the Menu:
- Lightning McQueen Race-car Sub-sandwiches.
- Mack-aroni Salad.
- Filmore's Traffic Lights (Rice Krispy Treats with Black Icing and M&M's.)
- Luigi's Leaning Tower of Tires (Chocolate Covered Doughnuts.)
- Car Oil Punch (Grape Juice.)
Next, on our DD&M list was LADY & THE TRAMP!!!
On the Menu:
- Bella Notte Spaghetti & Meatballs.
- Trusty's Caesar Salad.
- Aunt Sarah's Famous Garlic Bread.
- Tony's Italian Sodas.
- Spaghetti & Meatball Cupcakes.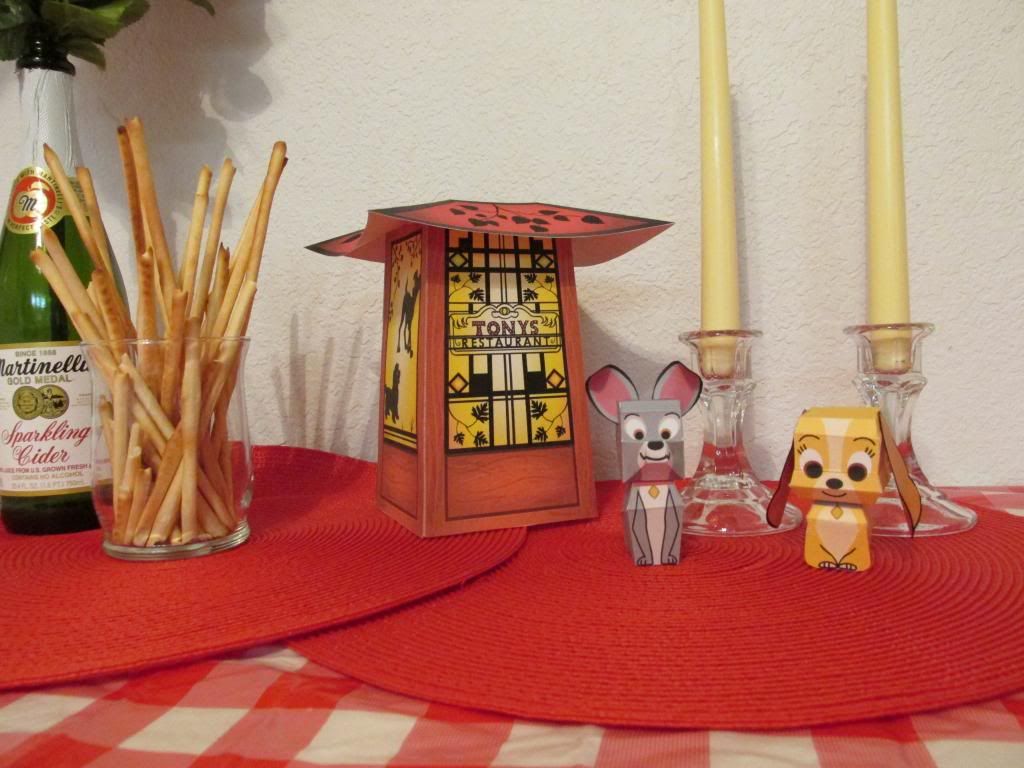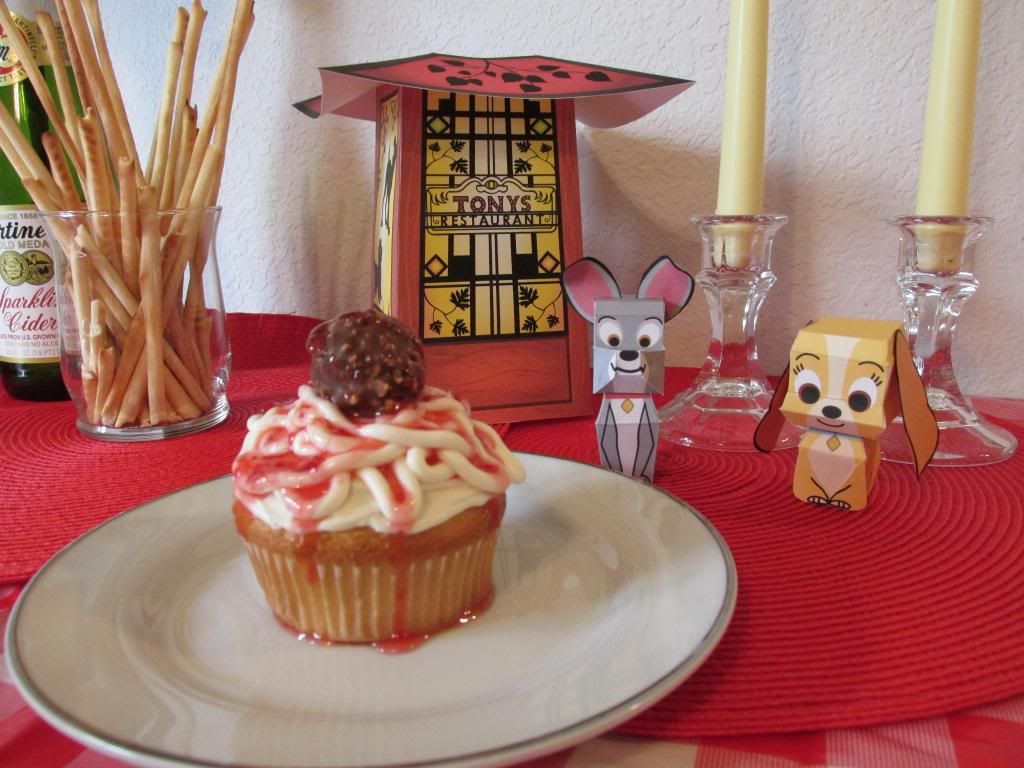 Week three on the list, MULAN!!!
On the Menu:
- Mulan's Orange Chicken.
- Captain Shang's Chow Mein.
- Chien-Po's Fried Rice.
- Shan Yu's Pot Stickers.
- Mushu Rice Krispy Treats (Rice Krispy Treats wrapped in Fruit by the Foot.)
- The Emperor's Iced Green Tea.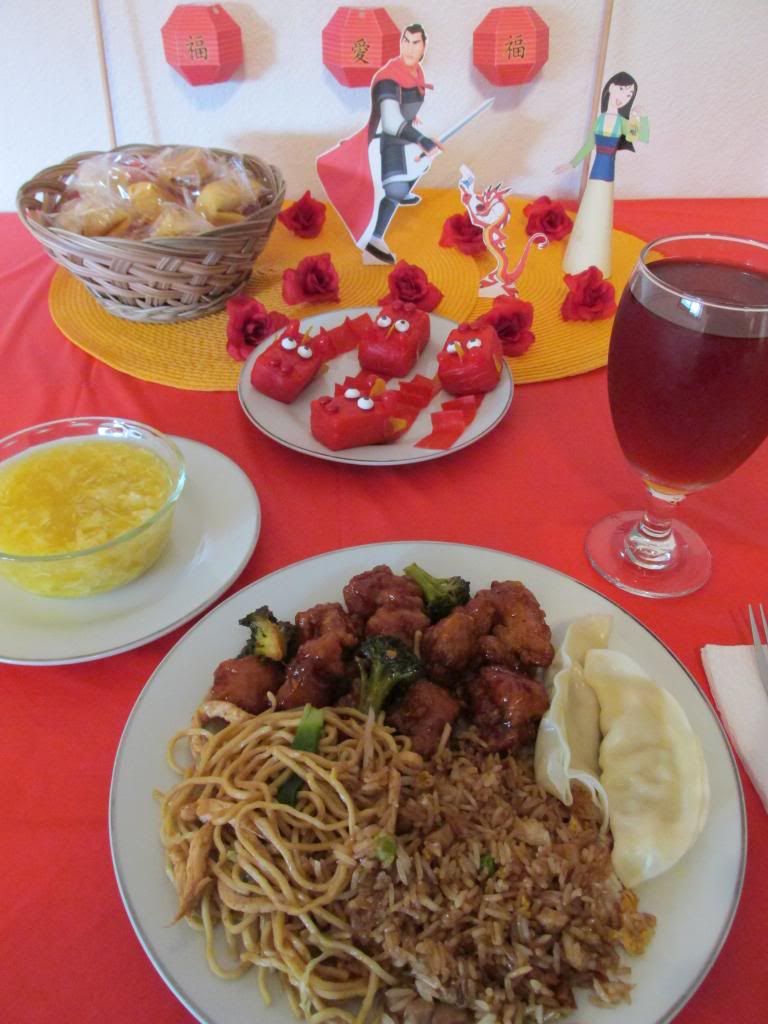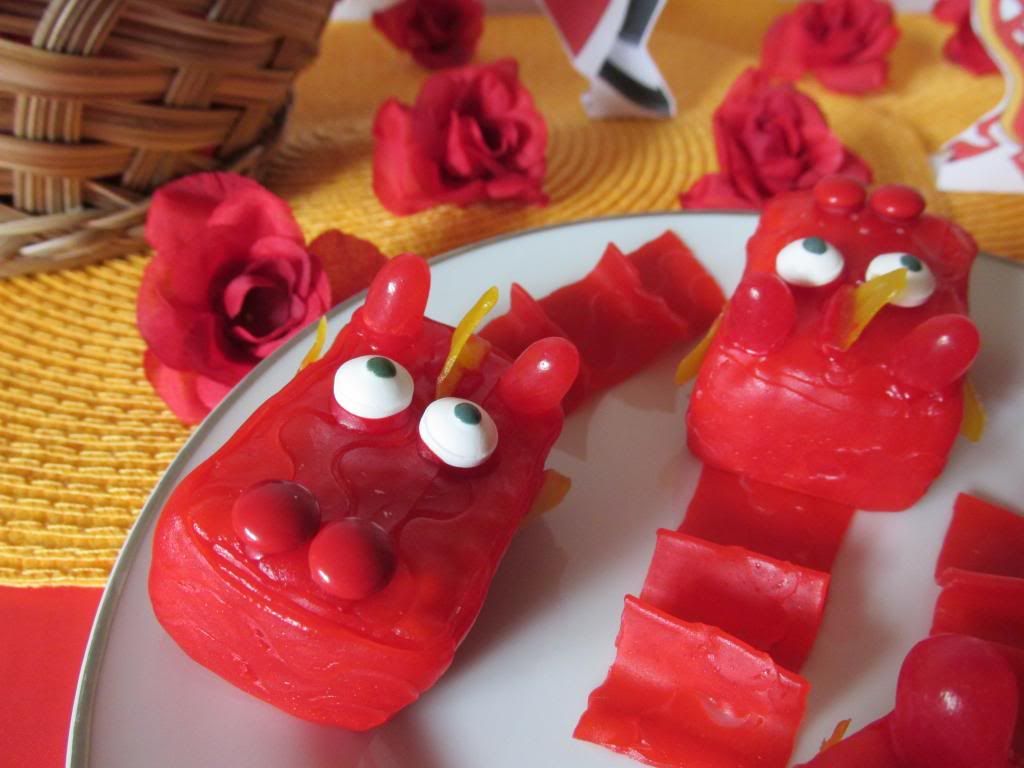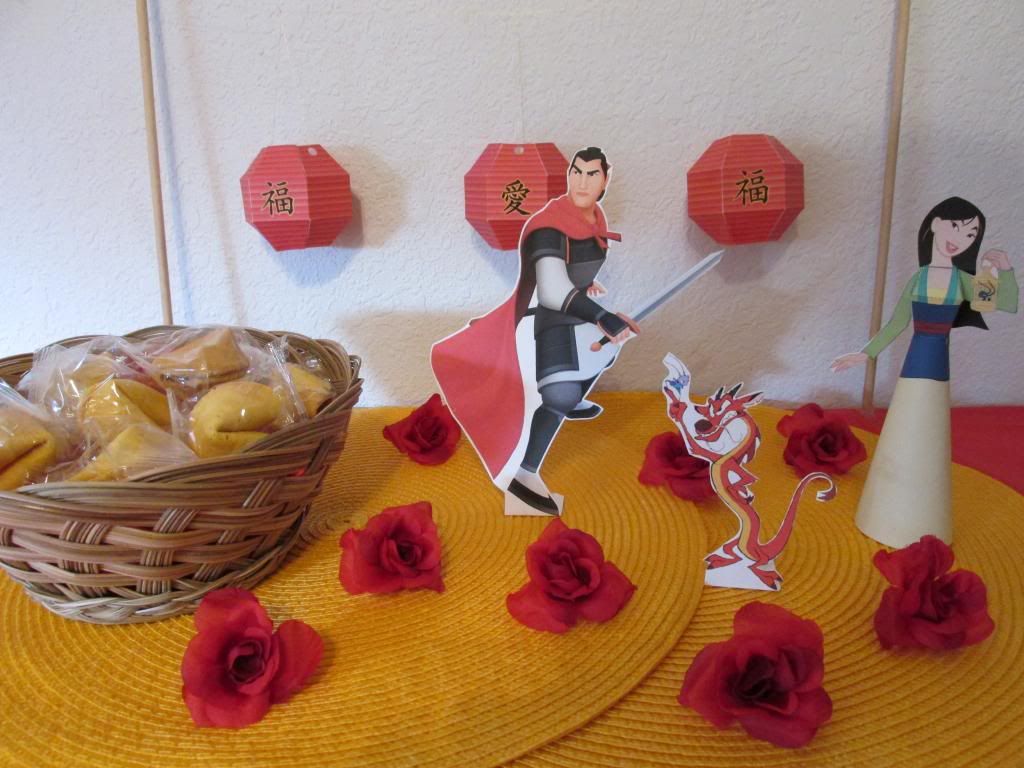 Week four on the list, TOY STORY 3!!!
On the Menu:
- Pizza Planet Pizza.
- Ken & Barbie Mac & Cheese.
- Sarge's Caesar Salad.
- Lotso Strawberries (Get it... cause he smells like Strawberries... LOL... I thought it was clever!!!)
- Bullseye Bread.
- Mr. Pricklepants Cupcakes.
- Green Alien Milkshakes.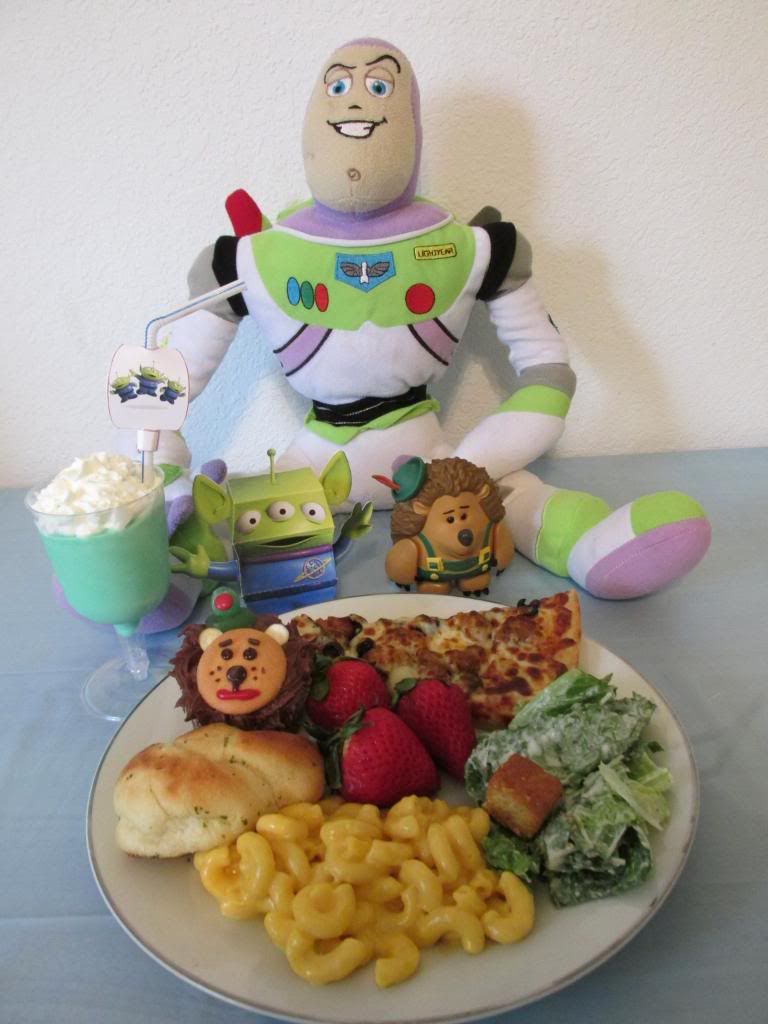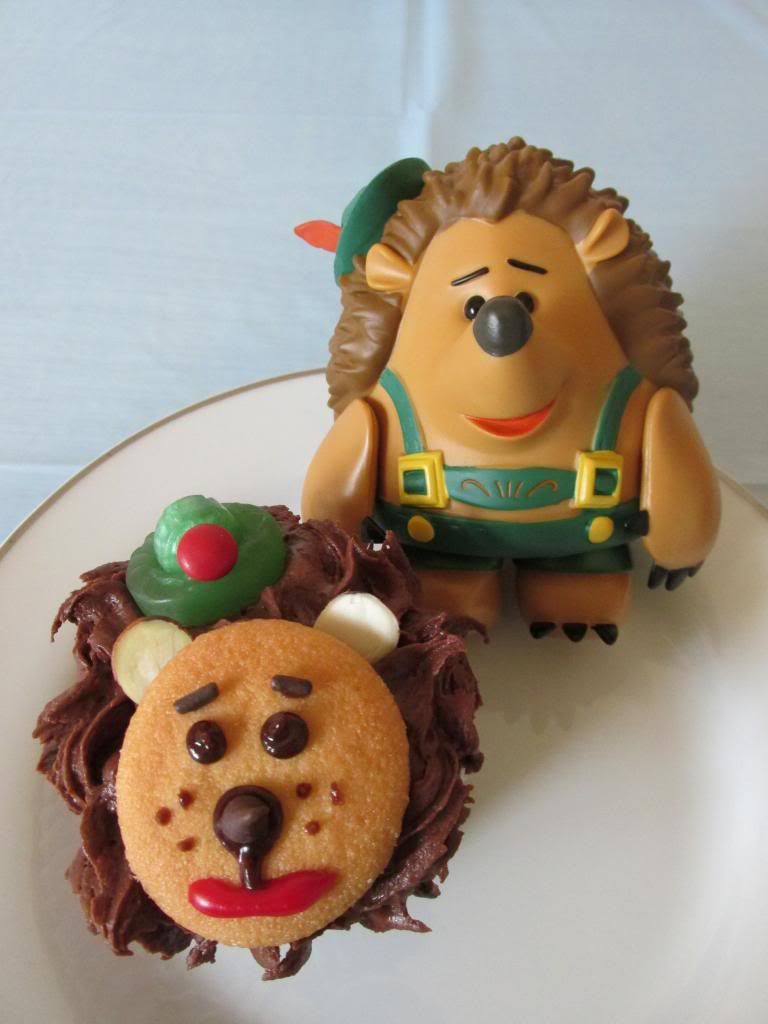 Well, that's it for now... more to come in the next few weeks