The Attic was just perfect!
Here's the schedule from last night, Feb. 6, for reference: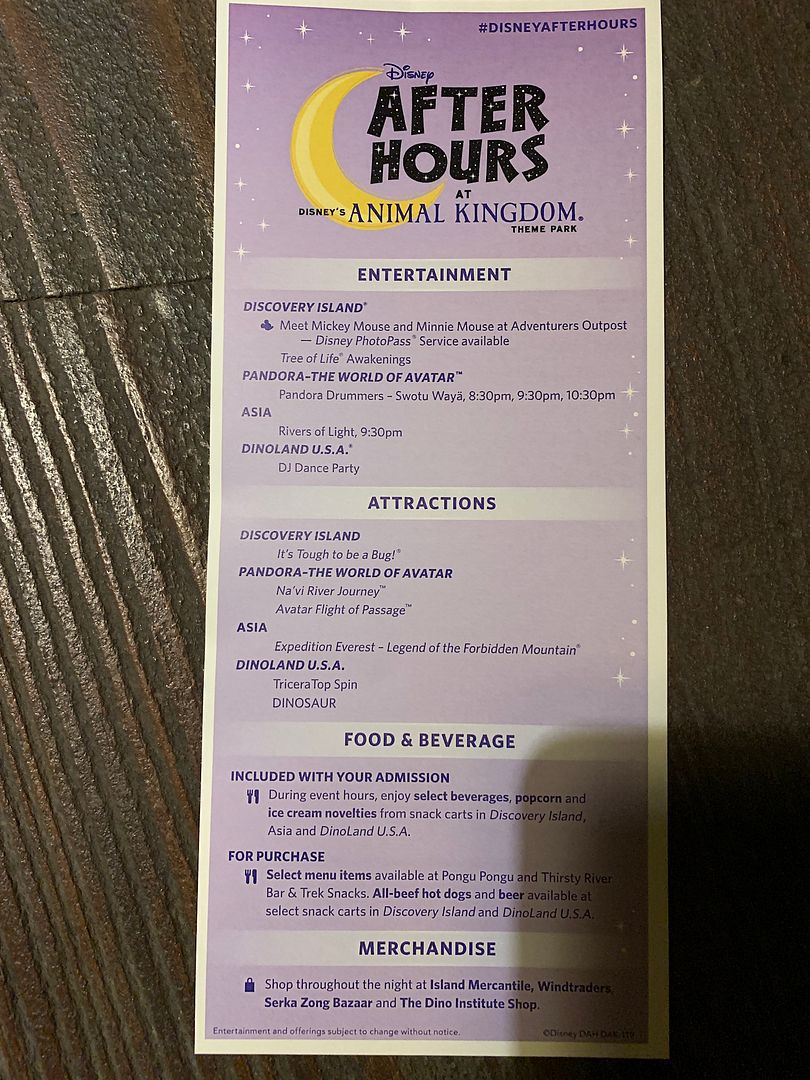 I'd been studying this thread for weeks, but then we kinda went rogue and didn't follow some of the best tips. We started in Pandora at 8:30 and rode Navi River Journey twice in a row, then rode FOP twice in a row, then took a snack break (which involves walking alllllllll the way out of Pandora to find the cart, we learned), hit FOP one more time, did The River ride twice more and were outta time. Fortunately FOP was always a walk-on, but as others have pointed out, it takes at least 20 minutes (24 for us — I timed it!) by the time you walk through the in queue and the out queue and do both preshows.
We did learn that Line 3, Door B2 and numbers 7, 8, 9, and 10 is supposedly the best combination for a view of FOP, according to the CM who sent us there, but that's probably subjective. Also, we weren't the only nerds who wanted to see what the FOP standby queue looked like, so a nice manager took four of us on a quick tour, which I thought was nice!