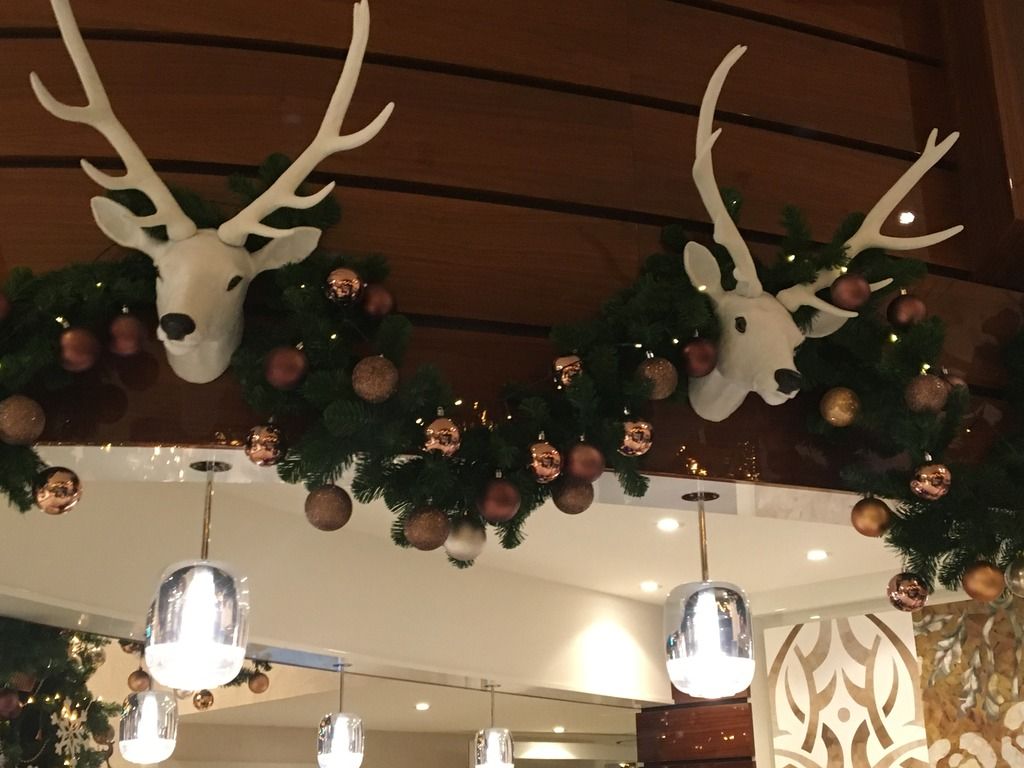 Welcome Adventurers!
I had promised a couple of y'all on the Boards I'd write a bit about our Holiday Cruise since it's a bit different than the regular summer cruise. Since this is also my first river cruise and ABD, I'll also try to give my thoughts on those. Photos may be forthcoming, depending on many factors (basically whether I can figure out how to upload) although if I do post them it will be more of what might have been different on this cruise since many others have written prior TRs and are excellent photographers (also we have been in fog for most of the trip...and not just the jet lagged kind
).
DH and I arrived in Budapest after flying and sitting in airport lounges fir 28 hours (loooong layovers due to Delta) around 1130 pm Wednesday. We were met by our driver and efficiently checked into the Budapest Marriott (no pic because-1) we were exhausted and dirty and 2) they are on other threads). We overslept and had about 30 min before we needed to check out and meet the Adventure Guides, so Thursday started with DH and I doing a Three Stooges routine
We wandered around Budapest, and shopped a bit at the Christmas market, walked the Chain Bridge, and tried to stay warm. Around two, we were escorted to the ship by Betti and Veronika. (Note- our guides for this trip are Lead Guide- Janae, Betti from Germany, Stephanie from Germany, Veronika from California [but born in Hungary], Danny from California, Katerina from the Czech Republic and Giselle from Seattle.
First impressions of the ship were very favourable (apparently autocorrect is going to make the British spelling...I'm too lazy to argue with it). Simple, elegant decorations of the public areas as well as wreaths on every door. We crossed through the AMAStella and I noticed they had a different colour scheme to their holiday decor-red and gold versus our brown, ivory and gold. Kind of neat that there is variation. There are nice little touches in the dining rooms- not overwhelming but definitely says "hey, it's the holidays." Our room was not what we expected...literally. I'd booked late and had had to watch for a cancellation so it was a D next to the gym. Imagine my surprise when we were placed on the second floor in a cat AB. Nice bit of pixie dust, although for the first couple of days DH and I kept wondering if there had been a mistake and we'd have to pack up our stuff and move
The safety brief was about 45 minutes since it was not only a safety brief but introduction to the ship and crew. It was done as well as one of those things (aka mandatory fun) can be! We had another surprise- an invitation to the Chef's Table that night.I knew the Chef's Table was available but thought we had to schedule it...so took the decision of when to reserve it out of my hands. Fewer decisions-yipes! It was lovely, although the person checking us in was a wee bit confused and our table mates he called by our name, and the table next to us was given an anniversary cake although it was our tablemates' anniversary (they were completely cool about it but I could tell the husband was sad because he had specifically mentioned it). The tasting menu was good to wow this is awesome (short ribs!) and we had a very nice and relaxed dinner.
That night was the Rubik's cube demonstration which I skipped so I could change and the illuminations cruise. It was quite chilly outside by the passing of mulled wine and/or schnapps appeared to help. I consumed multiple hot chocolates since I'm not an alcohol drinker. After sailing under the Chain Bridge and oohing and ahhing retired to the room to watch from our windows and the TV (there is a bridge camera sort of like on the Dream/Fantasy). Finally, we went to bed.
Tomorrow with be the Equestrian Park and Tree Decorating!
Table decorations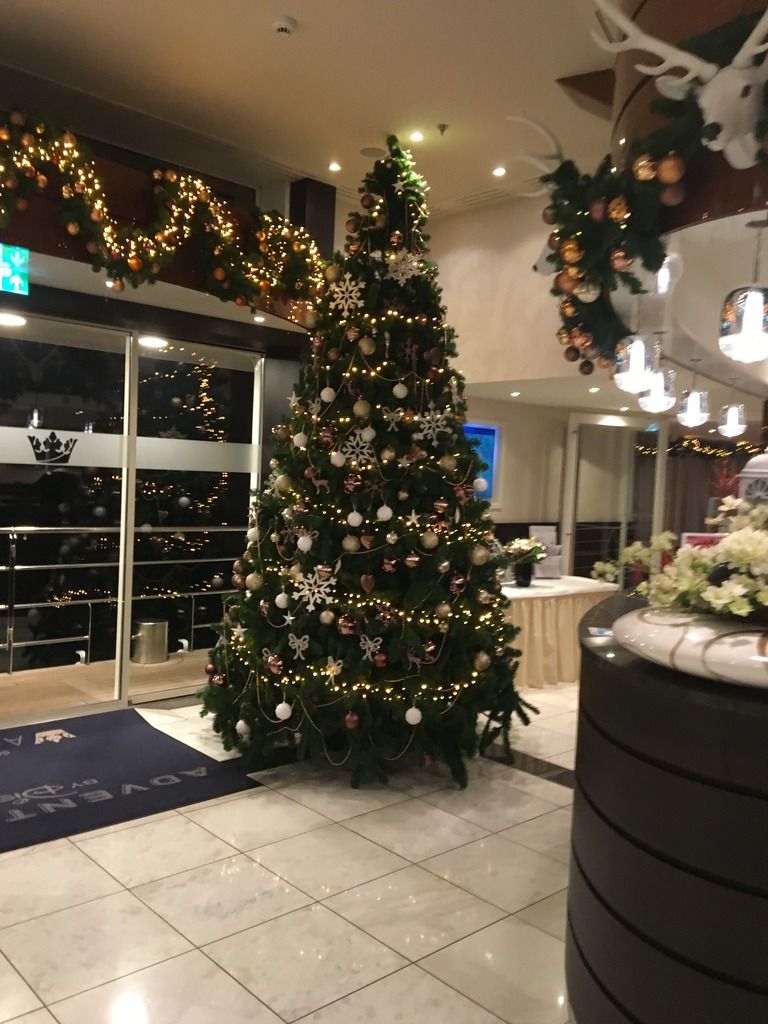 Tree in the lobby
Last edited: