Please stand clear of the door; Por favor manténga
"To all that come to this happy place
"
Welcome one and all to my august 2011 trip report!!!!!

Thank you all for joining in. Pull up a chair and relax as I take you through some of the craziest//crabbiest//most sleep deprived//outrageous//funniest//magical moment that Disney World has ever produced.

I could not be any happier finally getting this AMAZING experience//storytelling underway.


I cannot wait to share with you all the magic, memories and surprises that my family shared in on our vacation. ((SO MANY SUPRISES!!!!!!))

Weather you are young or young at heart we have something here for everyone to enjoy!!! Funny face photos, hotel photos, attraction photos and TONS of (seeing as there were eight of us on the dinning plan and we managed to take photos of almost every meal) food photos as well.

This vacation was long anticipated and the trip report has been as well, I finally decided that life has calmed down enough to start it up and I can't wait to relive all the memories!!!

For now I will leave you with this "trip movie trailer" that my sister made which complies some of the most memorable moments from our vacation…

Hope you enjoy…

Let The Memories Begin…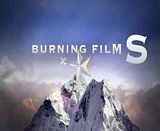 Table Of Contents:


Welcomes & Introductions

August 17, 2011
I'm Late!!! I'm Late!!! For a VERY Important Date!!!
Welcome Home!!!
Going to Pete's Safari, Going to Pete's Safari
Warning Meteor Shower In Range... Just Little Ones
Home Sweet Home. Grand Villa Tour (Continued)
Eat Till You Pop
Shop Till You Drop//The Obsession Begins
Eat till You Pop Part II (Cont.)

August 18, 2011
The Big Waves Were Scary!!!
More Fun in the Sun
You Can Always Go... Downtown!!!
Going to The Lodge

August 19, 2011
This is NOT our Morning
Kids Take on the World
Are You Two Brothers?
That's One Taste That Can't Be Un-tasted
Welcome to America: We Have Guns & Fast Food
A Night of Firsts

August 20, 2011
The Race is On!!!
Mania, Munchies and Much More!!!
Hottest Day... Longest Line... EVER!!!
Drive Away Your Worries and Cares at this Drive In Theatre
The Love Birds Double Date
A Nightmare Fantasmic!!! (in a good way)

August 21, 2011
Did You Bring The Room Key?
Best Lunch EVER!!!
Surprise!!!
Ladies and Gentlemen, Boys and Girls!!!!

August 22, 2011
In the Circle
Run Away!!!
Yak and or after the Yeti?
Those Poor Kids
I Guess There Is Some Sleeping In Disney...
Trading Like Crazy!!!
You Are Stuck In The Twilight Zone!!!

August 23, 2011
Its All Pure Magic Wrapped Up in Pixie Dust
Now It's Time To Say Goodbye…
Open Up Your Heart and Let the Memories Begin
Well This Is A Lame Night!!!

August 24, 2011
Last Day To Play!!!
Not What We Expected But Still Good
And They Went Weah Weah Weaaaaah, All The Way Home

Real Life Updates:
Is This Real Life!?!
Happy Birthday to Me!!!
Part 2
I'm Working for Disney World!!!
Senior Year Wrap Up
Disney Crafts and Trip Information Update!!!

Please feel free to comment and let me know you are reading a long!! It will give me a little more incentive to update more frequently
​