BCV Room Views and Descriptions
The purpose of this thread is to give some samples of rooms with various views at the Beach Club Villas.
Please note that we generally do not recommend that you request a particular room number for your stay at the resort
, but instead let the room assigner know what is most important to you
Please post your pictures and descriptions here, I will try to keep an index. If possible, please include your room number, type and date of your stay.
Regarding access to outside paths from first floor BCV rooms:
Assuming it is BCVs, the answer will vary depending upon location. For the most part the first floor villas access "a path" which will eventually get you to the main areas. The only exceptions are the villas that are directly adjacent to the Dunes Cove Pool [one side] where there is no path and you'll run in to the fence surrounding the pool. Probably 7 villas in all with only one of those being a studio. Having said that, there may also be some shrubs, trees and lattice to navigate depending on actual location. The sliders do not have key access nor can they be locked from the outside.
PS- here is another resource for finding info about specific Beach Club Villa rooms
Beach Club Villas
Index:
Larger than normal balconies (include) 263, 455, 463,
Room ???, Studio, Missyrose and Pixeldust, October 2012
Room 101, 2 BR (Dedicated)
Room 123, 2 BR
Room 166
Room 239, villa
Room 312
Room 309, 1 BR
Room 367, 2 BR
Room 370
Room 402, 2 BR
Room 416
Room 422
Room 425, Studio, Handicapped Accessible
Room 431, villa
Room 436
Room 441
Room 455
Room 457
Room 470
Room 516
, villa
Room 531, villa
Room 548, 1BR
Room 555, villa

Room 566, villa
Renovated BCV Rooms: 539, 540, 547 Late February 2016
Beach Club Villas Floor Plans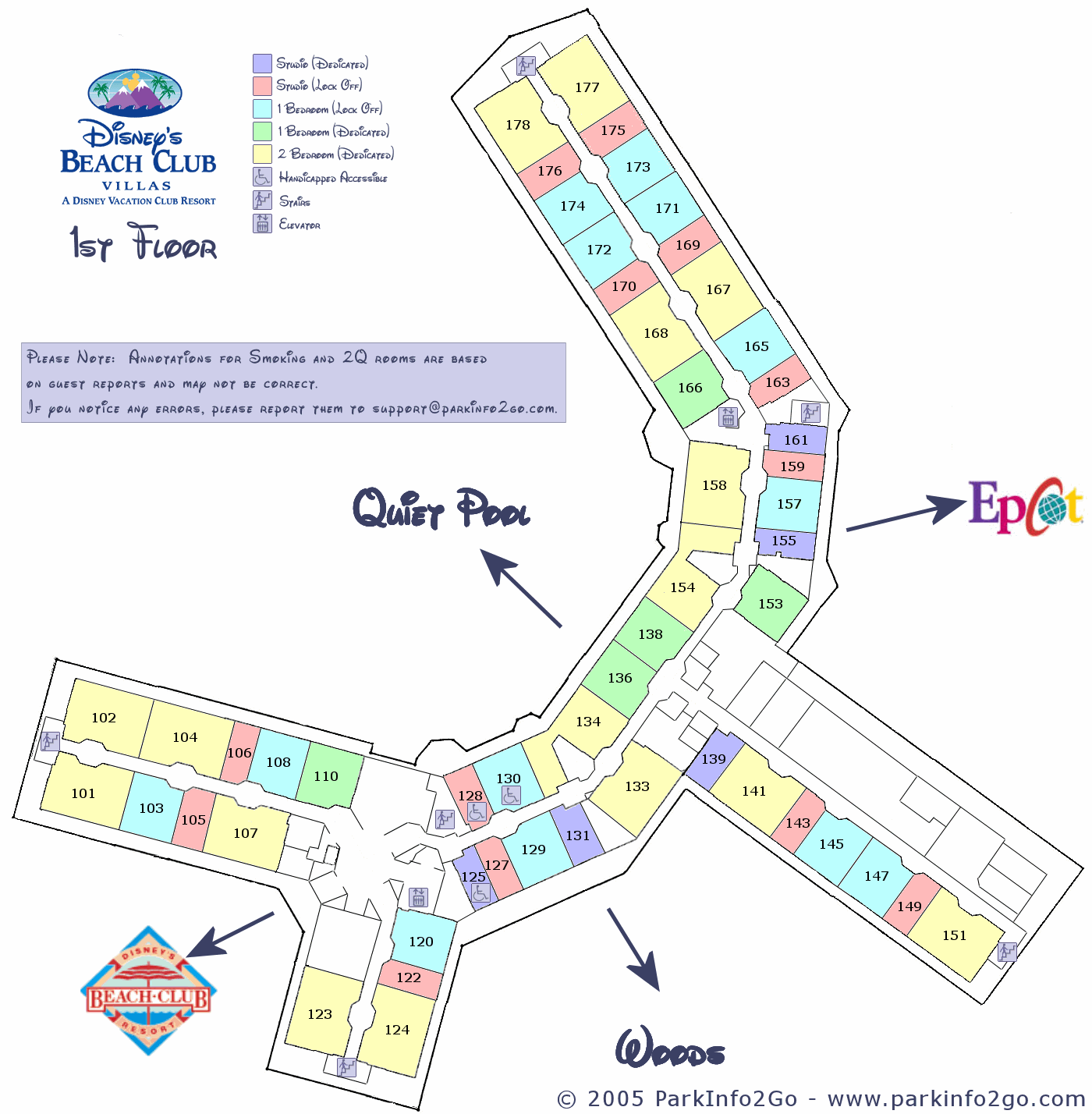 .
Last edited: