Left my heart in Tomorrowland
Hi there and welcome to this trip report! No better way to get started than to just jump into it, am I right?

The Who: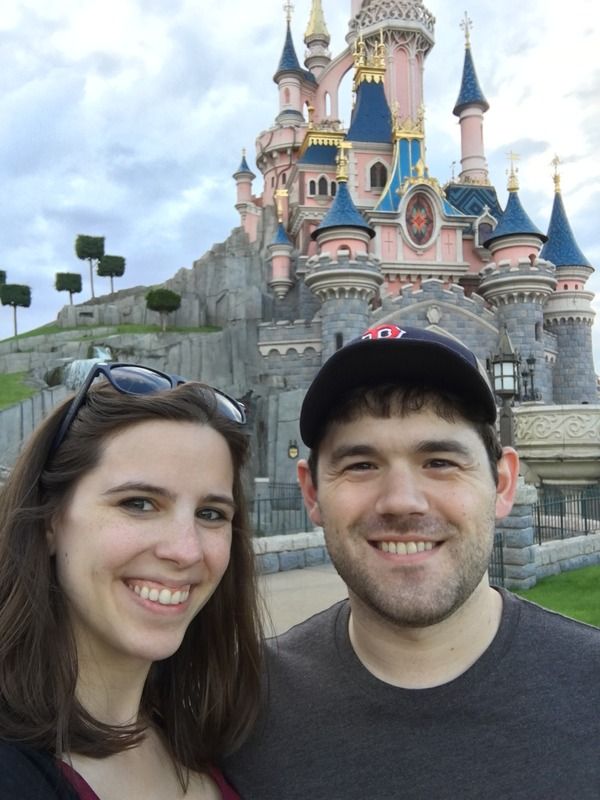 My name is Jenn, and the stubbly one would be my DH Kevin. We're a couple of 20-somethings from the States with many, MANY trips to WDW under our belts both as kids and as a couple (plus one Disneyland trip!), though the most memorable would have to be when we were married there nearly two years ago!



(Only wedding picture, I promise! You can read about that adventure in my signature below)
The What:
Our very first trip to Disneyland Paris! This trip was also the beginning of a two and a half week adventure to DLP, Paris proper and finally London.

The Where:
We stayed for 3 nights total - the first being our arrival night at Kyriad Disneyland Paris followed by a stay at Newport Bay Club

The When:
June 30-July 3, most importantly because it fell over my birthday!

The Why:
Because we had never been to Disneyland Paris and want to see all the parks someday, and because trying to affordably celebrate my birthday in the States is a nightmare (the joys of being born around a national holiday!) That and does anyone ever need a reason to go to Disney?!

Come on in if you enjoy lots of pictures, lots of words, and the perspective of an American seeing the beauty of DLP for the very first time
Allons-y!

Table of Contents:
Day 0/1 - Travel Day
Day 1 - Disney Village and Hotel Exploring
Day 2 - Disneyland Paris!
Day 2 - Drinks at Disneyland and the Newport Bay Club
​
Last edited: