So we know that it all started with a mouse………
BUT this story started with a browsing session on the Adventures by Disney website. I was drooling over all the trips when I found the Backstage Magic trip which is the ultimate trip for a Disney geek like myself. So after much discussion with my husband & much explaining of how so many of the experiences are so unique that there is no way that you can arrange them on your own, I called to book the trip on January 29, 2008. We wanted to go on an adult only adventure since we don't have any kids, so we decided on the Dec 9-14th adult only trip. At this point, we also decided to add at least one night so we could stay at Disneyland on Sunday to have more time to explore the parks. Later on, we also added on Monday the 15th as well. We are using DVC points to stay the 2 extra nights at the Grand Californian. We also decided to fly out ahead of time so we can adjust to the time difference & to see another part of California. We are flying out on Saturday Dec 6th to San Diego & spending the 3 nights before the Adventure starts there. I have been to California once but my husband has never been. On my trip to California in 2001, we traveled to Disneyland but were just there for a day & a half. I was with my Mom & 2 brothers in their late teens, so I did not get to really soak up Walt's original park the way I wanted to that time around, so I am looking very forward to changing all that in December. We also visited San Diego on that trip & I think it is a beautiful city & it's closer to LA/Hollywood where our adventure will be starting that some of the other places in California that we would like to visit eventually.
So now we are closing in on our trip………we have reached 50 days until we leave.
Yesterday when we got home, there was a box on our front porch from Adventures by Disney. I was so excited because now it seems real.
Here are some pictures of the box & the contents.
The box & the messenger bags.....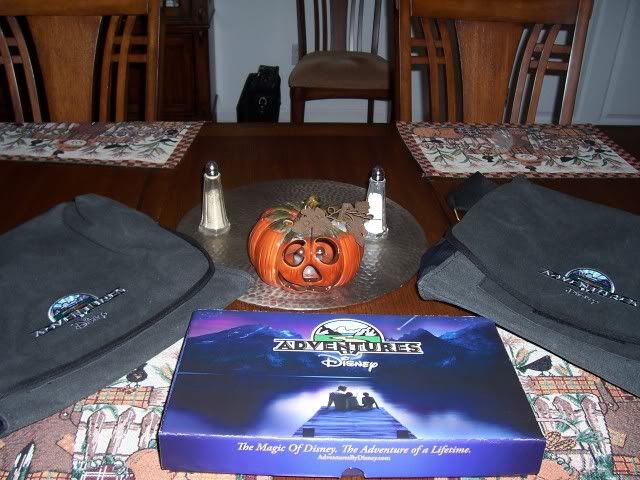 Inside the box......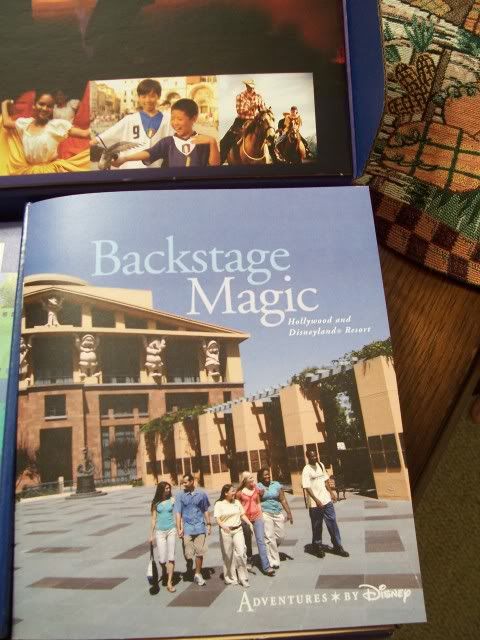 We are so ready for this trip & excited about so many different parts of this adventure.
Up next……Why the Backstage Magic tour & Our Disney histories