Lumos!
Welcome all to my first ever Universal Orlando PTR/Trip Report!! I'm so exciting for this upcoming whirlwind weekend celebrating my cousin's 30th birthday, June 15th - 18th!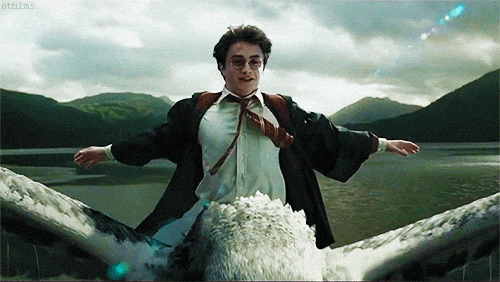 Just a bit about us. I'm Stephanie, 27, former Disney Cast Member (DCP Fall '13!) and she's Franzie, almost 30 and a NYC teacher. We're both NYC natives that are obsessed with HP (and Marvel, Star Wars, and Disney among many other things)!! And we believe in relaxing vacations even if they are at extremely packed theme parks where relaxation is usually the last thing that comes to mind for most people. But we try!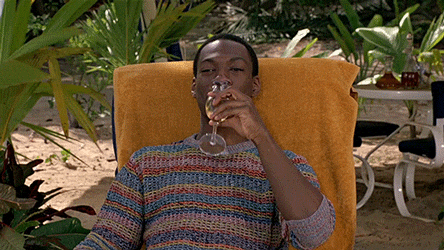 The last time I went over the Dark Side was probably 3 or so years ago when my parents and I popped over for two days before heading to Disney for the rest of the week. So I'm excited to see everything new (even Fast & the Furious, which I think will be fun because it is a ride and rides are fun
).
Here is our very very very barebones plan for the three days we'll be there:
FRIDAY:
Fly in to MCO, and Uber over to Sapphire Falls!! (SO EXCITED! This resort looks BEAUTIFUL!) (Also my cousin refuses to let me check a bag and I'm being forced to pack all my crap in a carry on. Any advice for the whole liquid/how do I get all my hair products, sunscreen, and makeup through TSA would be appreciated!)
Check in, leave our bags, and head to Universal Studios (this should be around 11/12).
Go straight to Diagon Alley and play to our hearts content.
Leave around 3 or 4 for lunch at Toothsome.
Back into the parks for more fun.
Grab a late dinner at Leaky Cauldron/Three Broomsticks/wherever we are close to
End the night at a bar on CityWalk (my heart is gravitating towards either Pat O'Brien's or Rising Star but I've never been to either! I do love JellyRolls over at Disney's Boardwalk so hoping Pat's is a similar experience).
SATURDAY:

Up early to hit those parks
Grab breakfast to go at New Dutch Trading Co.
Parks, parks, parks, Harry, Harry, Harry, fun, fun, fun!
Lunch at Three Broomsticks/Leaky Cauldron
Leave the park for some pool time/snooze time around 1 or 2
Back to the parks around 4, stick around for the nighttime Hogwarts show
Dinner in parks or CityWalk (any suggestions would be appreciated! Cowfish looked good, but my cousin isn't very adventurous or into Sushi so maybe somewhere else)
End the night at Strongwater Tavern!!!
SUNDAY
:
Pool morning, earn that Florida bronzed tan glow!
Possible excursion to the outlets to check out the Disney Character Warehouse
Lunch at Strongwater or on CityWalk
Parks in the afternoon into the night
Turn in early
MONDAY:

Leave for an awfully early 6:00AM flight
And that's really it!! I'm hoping to make the weekend a little special too since it's her birthday. I know I heard they have birthday pins at the hotel, but any other suggestions for a truly magical birthday celebration would be appreciated!!
I will update this thread again once we're back, hopefully to regale you all with hilarious stories and delightful pictures.
Till then!