Table of Contents
Hi everyone, I'm Hanna and welcome to my second Disneyland trip report, featuring my first time going completely solo in Disneyland! You can find my past TRs in my signature. I did my first solo trip to WDW in early 2020 and had a blast, so naturally Disneyland was my next adventure.




I love travelling to both WDW and DLR! I cannot pick a favorite, I think both parks are so special. I'm a big foodie and thrill ride enthusiast, and while I prefer going to the parks with friends/family, I always find myself with extra PTO and going solo > not going at all!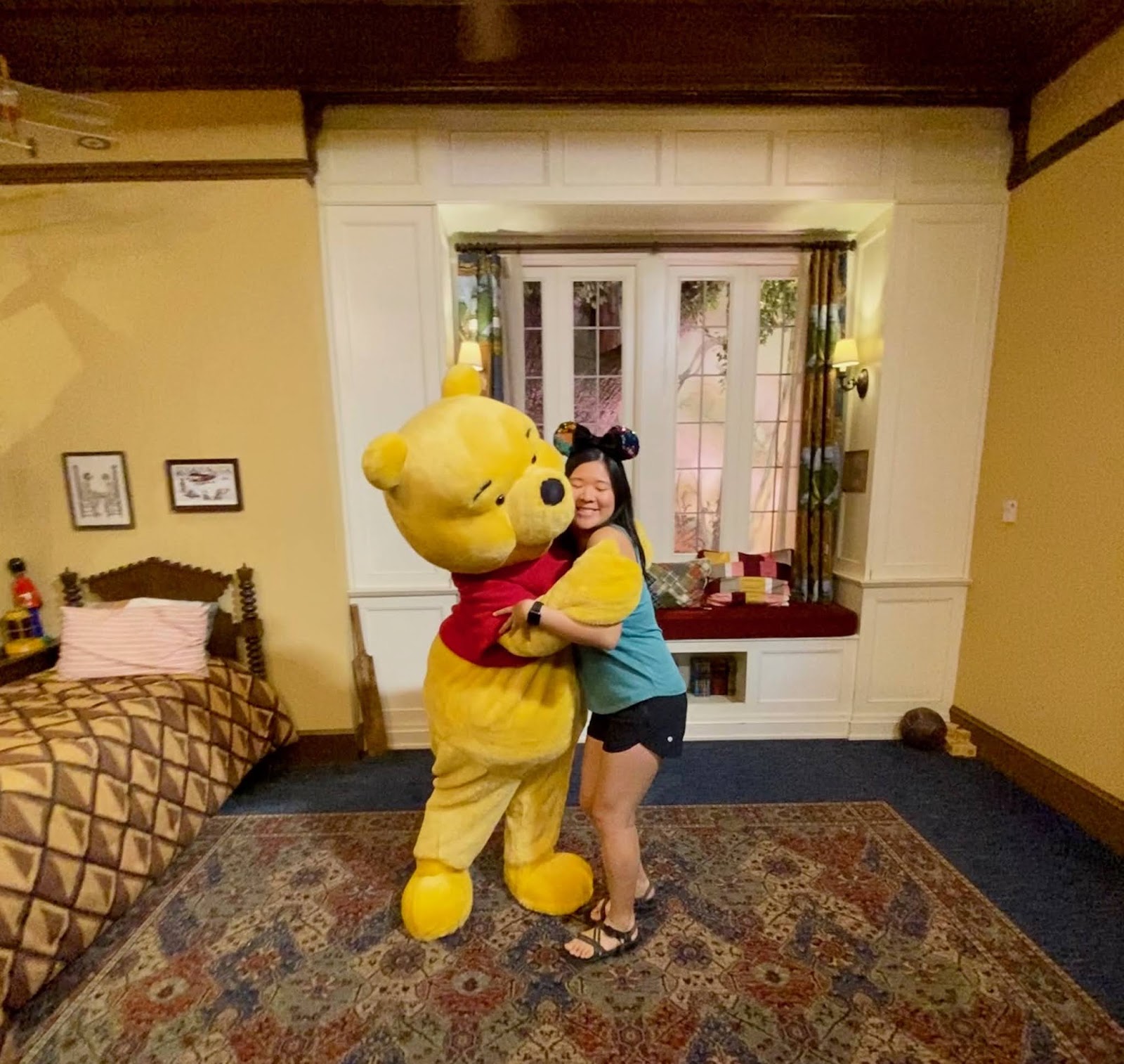 This was from my solo trip to WDW right before the pandemic, I really miss character M&Gs!
This was my first "real" vacation since the pandemic began, and I never really got the same excitement for it as I have with past trips given all of the uncertainty and risk there is with travel right now. This was actually a fairly impulsive decision as I booked my flight in June shortly after Sun Country added a direct route from Minneapolis to SNA. I paid $197 including a checked bag, which is a total steal of a deal in my opinion! I know budget airlines can be risky since there is only one flight per day, but I took the risk since we very rarely get bad weather here in MN in October (apart from the Halloween blizzard of '91 that I always hear about
). After my last trip to Disneyland, I swore I would never fly into LAX ever again, so I really could not pass up this super cheap, direct flight into SNA!

My travel dates were 10/28-10/31 (Thursday-Sunday) and I made use of a 4-day park hopper ($395). Apparently California does not have sales tax on their park tickets, I wish Florida was like that! I will try and include prices everywhere and maybe a summary at the end to give folks an idea of what a long weekend for one can cost. Although I'm not sure I want to know that answer myself
Sneak peak of my favorite drink, anyone recognize this one?
Flash forward from June to October, in the weeks leading up to my trip I found myself feeling a bit lukewarm towards the trip. I think I've become a bit of a homebody this past year, anyone else? Lots of things had me feeling apprehensive: wearing a mask for a 3+ hour flight, big crowds, lack of MaxPass, and of course the amount of money I'd be spending on a hotel since I was not splitting the cost with anyone…


But enough negativity! Like it or not, I was going to Disneyland! Stay tuned to find out whether or not it was worth it! (Spoiler...it was
)
​