Welcome, welcome, welcome!
Ladies and Gentlemen!
Boys and Girls!
Welcome to my first Pre Trip Report EVER!!
In case you missed it, my previous TR,
A Year Late But Worth The Wait
was wayyyyy too long ago!!! Since then, I have completed a post graduate year at a prep school and am in the process of completing my first year of college. Before I get too far ahead of myself, I should make some proper introductions…
The Who:
Me!! My name is Emma, and I am a 19 year old college student. I am majoring in Child Development, and am just finishing up my first year in college!! I hope to be an elementary school teacher when I grow up. I play basketball for the school, and I love all things Disney! I'm just over six feet tall, and I love to read, surf the Disboards, dance, giggle, and hang out with my DBF of two years <3. That's my life in a nutshell, let's move on…
Mom! My mother is the coolest woman in the world (including Oprah!). She is my best friend, and we tend to giggle like we're 5year olds! She introduced me to Disney before I was even born, and I have her to thank for my Disney obsession! She is a high school French teacher (was mine in high school as well), and I don't know how she possibly does it.
She is zuzu03 on the boards, so you might see her popping in and out on this thread. I love her so much, and I am so excited to spend a mother/daughter trip with her to our favorite place in the world!!
Here is a picture of us from our last trip in July of 2010: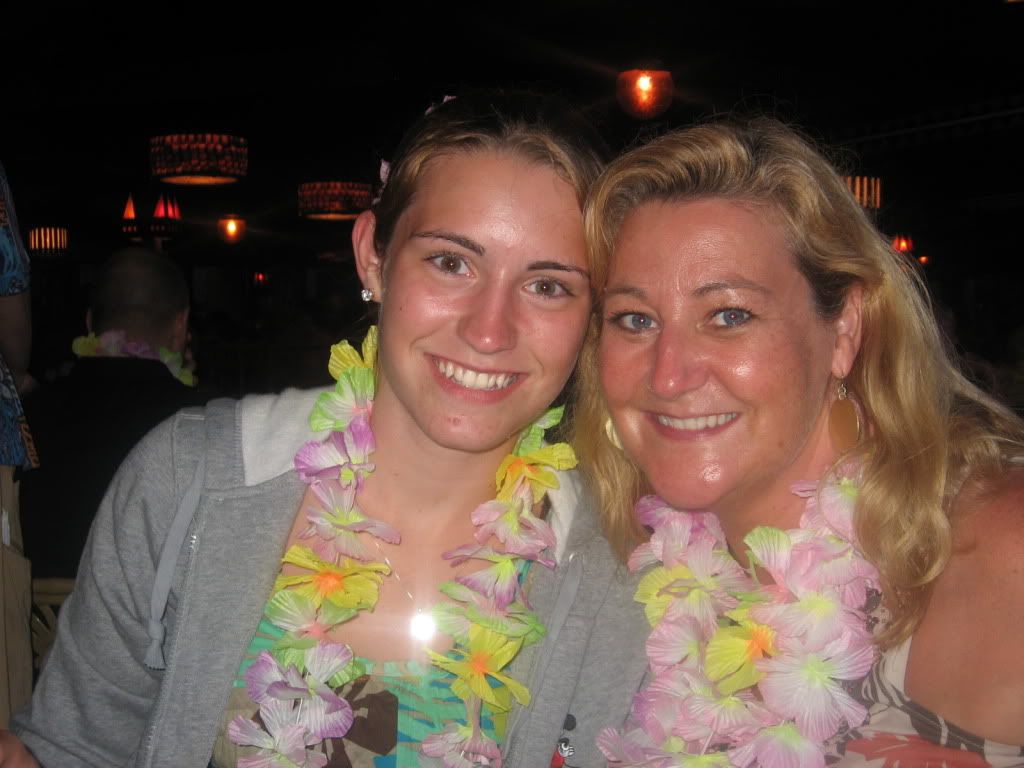 The When:
We will be traveling on June 21, 2012 and leaving on June 25, 2012.
The Where:
As of now (April 23, 2012) we will be staying at Port Orleans French Quarter!!! I'm so excited because this was my first resort I ever stayed in back in 1997 when I was a wee 4 year old! We are looking for rates at other resorts to see if we can score a better, or same at a deluxe, rate that we can snag.
The Why:
I haven't been to WDW since my graduation trip in July of 2010. I have been having some serious withdrawals!! I also get very stressed out over the smallest of things, so needless to say this year has been one big stressor! I need to get away! What better place than WDW?? NOWHERE, that's where!!!!
So please! Sit back, relax and enjoy the ride of ADR making and trip planning! I look forward to hearing suggestions, and just sharing the process with you all!
​