3rd annual anniversary trip day 2
---
3rd Annual Anniversary trip.

Cast:
Me Software Developer and Dad to two 3yo twins.
DW Domestic Engineer and Mommy to two 3 yo twins.

Dates: May 3 ¡V 10, 2003 Saturday ¡V Saturday.

I'm sorry it's been so long since day 0/1 but life seems to get busy and time goes by. I hope you enjoy reading about day 2.

Goals for today: (Hey, you have to have goals.) Carry our cellphone with us. Shep was supposed to call us today to set up a mini golf tournament. Find an elusive Pal Mickey. Eat pizza at Mama Melrose.

Since we hadn't gotten to Spaceship earth last night, Wendy decided that we would visit Epcot again today. In addition we were going to carry our cellphone because Shep was supposed to be calling us. We were hoping to do some mini-golfing with the Shep family. We slept in today and didn't really get going till after 10:00. By the time we got breakfast and got into Epcot it was going on 11:00. At that point something hit us like an oven! The heat. You see, back in Minnesota the ice had just come off the local lakes not too long back . There was actually still ice on northern Minnesota lakes. We considered a swimsuit day to be the low 70s. We had had one 90 day back in April but that was a fluke and hadn't been repeated. When we entered the park at 11:00 the temperature was in the mid 80s and the dewpoint was high. I was already sweating. I told Wendy we were going to have to make some changes for this trip. Early entry into the parks was going to have to be the norm. Tour till 1:00 then go back to our beautiful room (did I mention it was a ground floor 1 bedroom preferred room with a walkout to the quiet pool) for a swim and a lay in the sun before going back into the parks in the evening.

Back to today. Our first order of business was going to be to find a Pal Mickey. I had heard about these on the DIS and was anxious to see it for myself. We shopped GearWorks, no Pal Mickey, but we found out where we could get one – at our resort. Duhhh. Who would have thought to look there first? Well since we were at the front of Epcot by now we decided to "do the park" We first checked out Test Track but the line was way too long (wait was 45 minutes) and FastPass was not returning until after 4:00. Well, maybe later in the week. Off to the golfball. Surprisingly there was about a 10 minute wait there. The line actually extended outside. We did Journey into Your Imagination. We felt that it was vastly improved over the cold and staid predecessor, especially since figment helps narrate however it's still not as good as the original. Seems like Disney Imagineers putting their heads together could come up with something better. We did Honey I shrunk the Audience and it was time for lunch. By this time it was very very hot. We ate at the Mexican Pavilion for the first time. Wendy had the Wet Burrito and I had the combination plate. It was very good and so very peaceful looking out over the water of the lagoon. Strangely the birds don't seem quite so aggressive as they had been in the past. We then continued around to the Italy Pavilion and videotaped the Living Statue, unlike last night I had remembered my video camera. The statue was great as always. I always wonder about jobs like that: "Yes, I am an actor. Well, I play a statue." Boy that must be difficult. LOL By now we were roasting and could think of nothing but jumping in that nice cool pool. As we passed the Japan Pavilion, we saw that the Drum band was playing. Wow, were they terrific. We stopped just long enough for me to get a bout 10 minutes of video continuing out of the park. Here is a small trivia point: Sweat really burns when it gets in your eyes. It's really too bad we had to leave because I would have liked to have seen the rest of their show. It wasn't so much the music that was intriguing. It was the way they played the music. With their whole bodies they tell a story on the drums. It's fantastic.

Did I mention it was hot? We peeled out of our clothes, visualize a banana here as the clothes stuck to our bodies, and rested naked for a few minutes in the cool air conditioning. But there was a pool waiting, just outside our back door. There is nothing like the feeling of jumping in the pool when you are really really hot. Wow. We spent a good three hours alternating reading by the pool then jumping in when we would get too warm. That made for a nice relaxing afternoon.

Finally we decided that we were getting hungry and Mama Melrose pizza sounded really good. We love their chicken pizza and look forward to it every trip. Before doing that we stopped at the gift shop on the Boardwalk and picked up a third party for our trip. Pal Mickey became our mentor, companion, light relief, even a little irritating at times. All in all he was awesome and we took turns carrying him around the parks the rest of the week. We took the boat to MGM and went in search of pizza but alas – Mama Melrose closes at 5:30 – can you believe it??? So no pizza tonight. Guess what else was closed??? The Great Movie ride. That was the second thing we were going to do in MGM. Not a good evening so far. Well, how about Hollywood and Vine – we hadn't eaten there before. Alas, they close at 7:00 – it was now 7:30. No luck. So we exited the park and headed for the Swan and ate Sushi at Kimonos. Kimonos is not only a terrific Sushi bar, but also a Karaoke bar. I tried and tried to get Wendy to do Karaoke with me. "If you do it I will", but to no avail. She just wouldn't. Here's a question? Is it bad manners to video tape in a Karaoke bar? There was one woman from Italy singing who could have been Snow White. You know when she starts to sing and all the animals come to listen? I sneaked a bit of videotaping of her. I couldn't help it. We enjoyed ourselves. Back at our room we slipped into swimsuits for the second time this day and hit the hottub for half an hour or so. After which, with our new plan in mind for getting into the parks early, we set the alarm for 6:00 and went to bed.

Fun things: Pal Mickey. Kimonos. Relaxing by the pool.
Lessons learned: Check the times of restaurants before you set out to eat. Seriously a quick phone call would have saved us a lot of bother.
When a disser says they will call and doesn't don't assume they have just been busy. Call them! They might have lost your number or written down the wrong one. Sorry about that Shep.
__________________
Children are like phonecalls - they always come in pairs.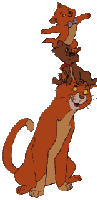 September 1998 - Offsite
April 2000 - Old Key West
May 2001 - BoardWalk Villas
September 2001 - Villas at Wilderness Lodge
December 2001 - Boardwalk Villas
April 2002 - Boardwalk Villas
Planned May 2003 - Boardwalk Villas