Howdy howdy howdy. I'm still in the early stages of planning, but thought I'd throw up a pre-trip report to keep all my thoughts in one place! Current plans are for a 6 day vacation in September 2015 (plus two days for travel).
The cast:
just me! You can call me Dodo.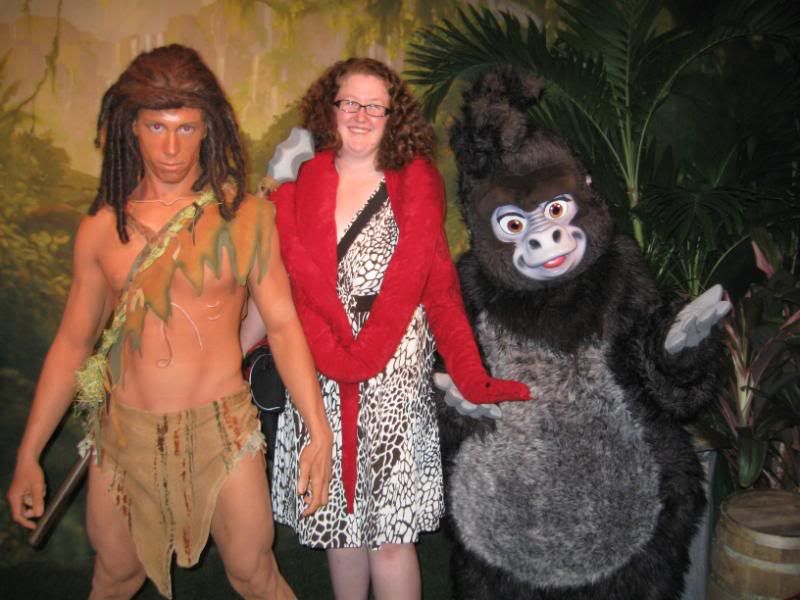 This is me back in 2009. There is less of me now -- down from 250 lbs to 170 and never going to get used to people assuming I'm one of those naturally skinny people. Still, I don't really have a lot of pictures of myself online and I want to show off what I did for MNSSHP back then.
A little background on my experience with Disney and what I mean in the title of the thread is in order. I'm a former WDW CM; I was in the College Program spring 2006 and fall 2009 and worked backstage both times. While I have a lot of fond memories of my time there, I'm not going to tell you about most of the ones that happened at work. I was one of the ones who spent most of my days off in the parks, and I spent a lot of those days just wandering alone. Being able to just wake up and decide that you feel like going to the Animal Kingdom for a couple hours changes your perspective, and by the end of my 2009 program I realized that WDW had become too normal for me and I needed some time away from it to let the magic return.
Of course, that didn't stop me from craving a return to WDW for the next five years. I've been kind of weirdly ambivalent about Disney World, but in a lot of ways it feels just as much like home as any of the places I've lived in the last decade, and I was honest to goodness
homesick
for the first few years whenever the topic came up. Well, I told myself "maybe in five years," and now, just under five years out, I'm planning my first return as a guest.