Hello and welcome to my second attempt at a pre trip report. So I hope to have fun with you all in sharing my plans and hope that you share some ideas with me.
Now for an introduction.
Me (Michele) wife (hence the 25 years title), mother of two daughters, Nana to 4 plus 2 step granddaughters and one more on the way.
I absolutely love having a growing family and have found that being a Nana is the best thing in the world! I enjoy planning trips, going to movies, walking at least 6 days a week as I am trying to lose lbs for Mickey and one day soon will learn how to sew as I have this amazing sewing machine that my DH got me at Christmas and I have yet to use.
This is me with Donald
[URL=http://s292.photobucket.com/user/pixidustmom/media/20140302_091530_zps1bb3aaf8.jpg.html]
[/URL
My DH (Tyson) husband, dad and papa. He's a hardworking man who loves being with family more than anything. He enjoys drag races, nascar, and hanging out around the house.
Here's a picture of him when we did a trip to Disneyland with the family.
My DGS (Tristen) will be 6. He's a sweet loving boy. He enjoys Dinosaurs, Cars and Halloween Cake Wars. Yes he will watch that over and over deciding how he will create his own. He's also becoming a big fan of Star Wars as both his great Grandpas are. He's the oldest of the grand kids and we sure enjoy being around him.
Here he is wearing a custom vest of Star Wars I had made for him this Christmas.
[URL=http://s292.photobucket.com/user/pixidustmom/media/tristenstarwars_zps340baeb9.jpg.html]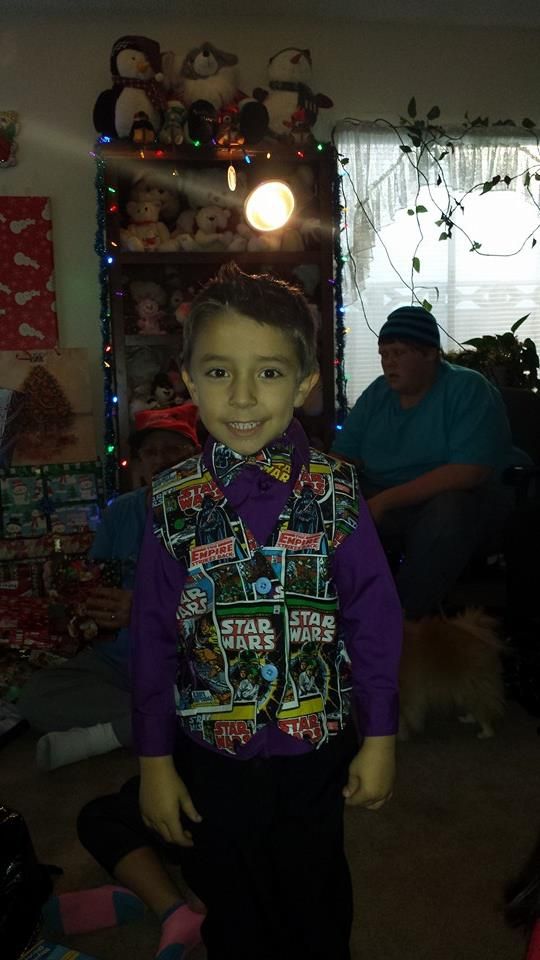 [/URL
My DGD (Khloe) will be 3. She's a beautiful, go go go girl. She will talk your ear off and come up with some funny stuff. She loves her new brother, Minnie Mouse, and playing outside. It's hard to get a great picture of her as she just doesn't sit still.
Here's our Minnie (that's her nickname from me)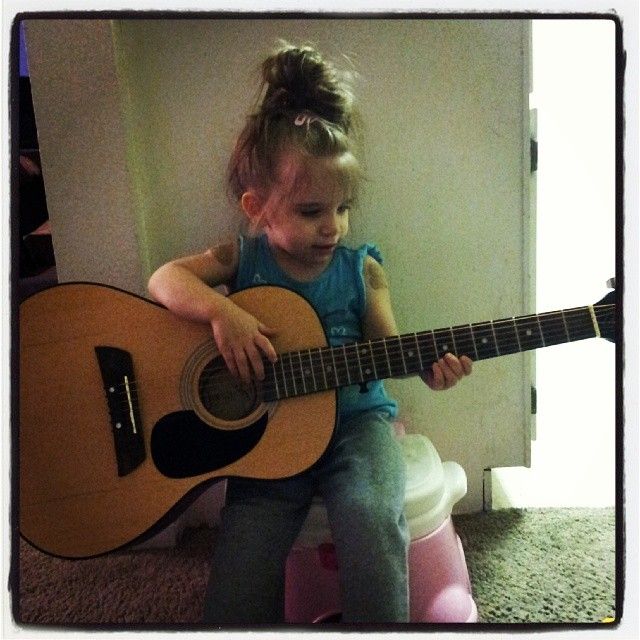 So our plans so far. We are staying at our first Value-POP. We arrive 12/2/14-12/09/14. These days may change but pretty sure that's our dates. I just would like to add a couple days.
Also debating PH or a park a day. We did Dec in 09 and since the parks aren't open super late it was fine with us doing a park a day. The part I like about having a PH is if I can't get my ADRs when I want them, I can still have some available time to go to them even if we aren't at that park that day. So will see what I actually end up doing? Your input is welcome.
Dining, well we have always had the dining plan. I mean it's been free for us so why not right? Plus I do enjoy having it included as just one less worry. This time I am not sure I will do a fee dinning plan if it comes out. I got an extremely low rate for my room that paying rack rate may not work out. So I can add it or just buy gift cards to use while there for meals. I just don't know what to do yet?
I can't wait to start planning a few meals though. I have a few places I want to try and a few I want to return to.