Hello everyone
My name is Brittney(Bree for short) and this is my 2nd PTR. (2nd attempt at the last one I had as well lol) If you were following my May 2013 PTR, I really apologize for the abrupt stop! A lot of things happened between August of last year and May of this year which caused my boyfriend and I to postpone the trip indefinitely.
However, we have now decided that we will give it another go next May! I will talk about what happened soon. But for now let's get into the introductions!
Who: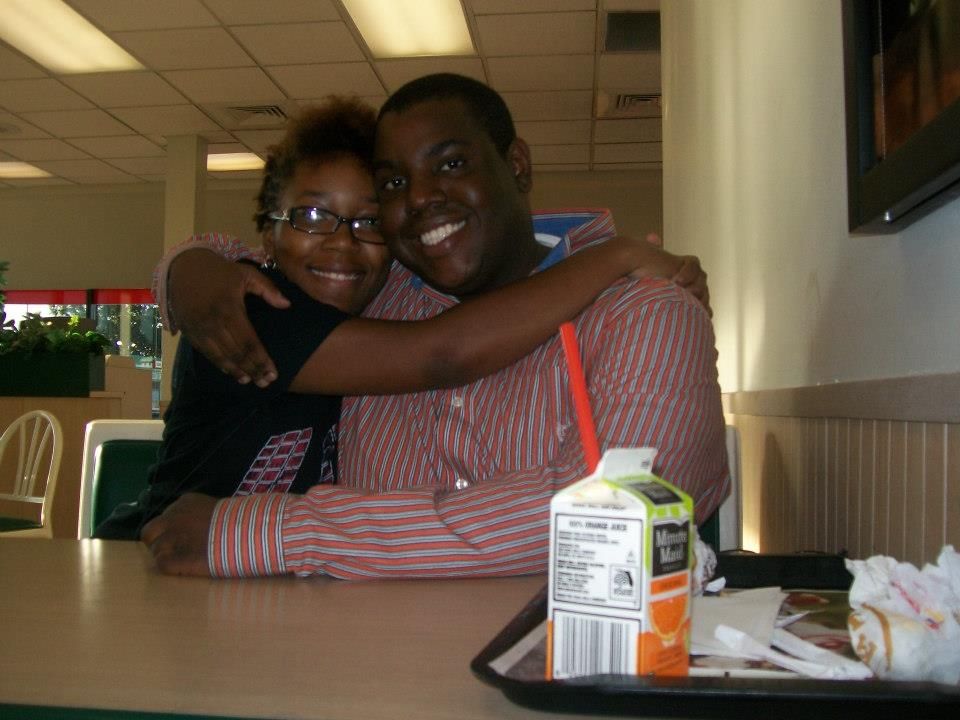 The person on the left is me!
My name is Brittney and I am 24 years old. I am currently senior communications major in college and I graduate Fall 2014! A lot of random things interest me lol (Wikipedia, video games, retro stuff, Disney movies, anime, manga (I love Sailor Moon!) ). I'm kind of a geek lol. I can be reserved when speaking in front of others, but once I get to know someone I become more bubbly lol. My favorite Disney movie is a tie between Beauty and the Beast and Lady and the Tramp and my favorite Pixar Movie is Up.
On the right is my boyfriend Shawn (or Shawnie to me lol). We will have been dating for 2 years in December and I couldn't have picked a more wonderful man
He and I attend the same school (which is actually where we met lol)! He is a senior psychology major and he will be graduating this Fall. Like me, he is also a geek except he is a much bigger gamer than I am. He's pretty much the closest thing to a video game encyclopedia that I know lol!
He's quite the jokester lol but he knows when to be serious. Like me, he is a big fan of Disney movies! His favorites are Lion King and Aladdin and for Pixar movies, he LOVES The Incredibles. This will be his first trip to Disney and my second!
Where:
Originally, we had planned on staying off site at the Super 8 Motel near Old Town since it looked fairly nice and it was affordable. However after we both talked it over, and we figured out a doable way of us saving money together, we will most likely be staying in a value resort on property!
We were thinking either the Pop Century or the All Star Movies and we'd take advantage of the dining plan. This is very exciting! This would be our first time staying on Disney property (on my last trip in 2010, we stayed offsite).
When:
This will be a short trip (3 days) in mid May (no definitive date as of yet!) We plan on having 2 day tickets. Shawnie decided on Hollywood Studios and I decided on Magic Kingdom! However, i've always wanted to visit Epcot as well and I know we definitely wont get to see a fraction of Epcot in a half day. Shawnie and I love trying new foods and as soon as he saw the array of restaurants Epcot had (particulary the Chinese restarant lol) he was sold
. So we will add on park hopper so that we can spend morning to afternoon at Hollywood Studios and then go to Epcot and spend the evening there. I will make reservations at one of the restaurants for dinner. We are dedicating a whole day to Magic Kingdom!
I'd like to get reservations for Be Our Guest, but I am not sure if that will happen. One can hope right? lol
Background:
Shawnie and I were actually planning on going in May of this year. We had been planning it since the middle of last year and things were going pretty smoothly....that is until I got into a slight accident backing up from my friends yard and ended up getting too close to a tree, thus knocking the right side mirror off of my car!
so that took a bit of the money I saved, not to mention needing new tires for my car...more money gone....
Shawnie went through a whole lot....I was very happy to see him so excited about graduating. When it came to buying cap and gown, he used some of the trip money to buy himself his cap and gown, which was so awesome seeing as how he had come such a long way. In the middle of Fall semester, it was announced in the apartment complex where he his mom and his brother lived, that the whole complex would be torn down including the restaurant and empty shopping center next door to make way for condos. Everyone had to be out by the end of December..most of the money he had saved went towards the move. He worked very hard his last semester of school, but for one class there was a teacher who was.....unreal....and in a bad way
She made the students teach the class and would test them BEFORE they went over the chapter! The teacher said that she'd let them do extra credit, which he did. She even joked final exam morning "Some of you will see your test scores graduation morning and instead of graduating, go straight back to bed!"
Well, graduation morning came and final grades were posted. He made all As and Bs...except for her class. He was a point from a C and in order to walk you cant have any thing below a C. Shawnie and I spent all morning searching for the teacher, hoping that she would reconsider. Well, we found her and she wouldnt budge and told him to take online classes. Shawnie was crushed. All of our friends were waiting for him at the arena and he had to call them break the news
Ever since i've known him, he's always been a strong, hard worker. And to see him crying just broke my heart....even though we no longer had the money to go to Disney, he said he would have cancelled the trip anyways seeing as how it would have been a celebration of his graduation had we gone. However, he will get a second chance at school in the Fall to take one class so that he may graduate this time. Hopefully he wont have another teacher like her....
In the middle of June, we started randomly talking about Disney movies seeing as how Monsters University would be hitting theatres soon (which was awesome!). It wasnt long before we started talking about WDW and how nice it would be to visit one day when we could save the money again. It was then that I became determined that we would go! And seeing as how I got a new job, saving for it wouldnt be as hard.
I couldnt stop talking about Disney and I would tell Shawnie of all the research I found and he would always reply "that's great sweetie, i'm glad. We are definitley going next year. "
And fast forward to now and i'm still excited lol. I will be posting itineraries soon, but for now i'm going to bed lol.
Good night all and thanks for reading!