June 20, 2013: So my brilliant plan to tell my husband about another cruise while I was under the knife only worked so-so. It took a few days before I was 'with it'
When I was finally awake and able to ask him if he read the trip report his response was "yes". Well, either I had not clearly spelled out that I was planning another cruise or he was not opposed to it. I decided I'd go with the latter.
Side Note: SIGNS FROM GOD! Our 12-year old daughter has recently discovered James Bond movies so we watched Casino Royale. I was pleasantly surprised to find a major portion of the action happens in the Bahamas. Surely that's confirmation we should go there again?
June 25, 2013: I put down a deposit on a 4-night Bahamian cruise on the Disney Dream. It would be six months to the day that we would be able to surprise our kids--Christmas Day!
Six months of keeping an awesome secret!! Last time I only had to hold it in for a month. Ugh, can I act cool and not give it away?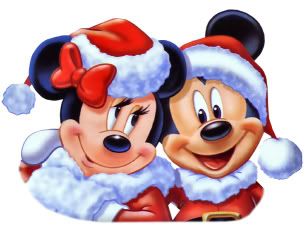 June 26, 2013: Travel brochures arrived. My agent sent enough to pass out to family members.
June 27, 2013: End of year bonus at work: enough to cover deposit.
June 28, 2013: Family birthday party for our son. After the kids had drifted away to play, I gave both my sisters the extensive travel packets on DCL. After the party, when we were cleaning up together I took my husband aside and asked him if he understood why my sisters and I were so excited and I handed him the DCL brochure. His response, "have you already booked one?"
Ooops! I thought I had been crystal clear with my various hints.
Anyway, his response was generally favorable--sort of, "well you did it, so I guess it has to be okay."
We discussed how I came to different decisions and I told him about the Dream. So now he knows, he for sure knows and we can hold this secret together for a while.
Now I'm just waiting for the rest of my family to commit.
July 20, 2014: ONE YEAR from today. The good thing is, as of tomorrow, our trip is less than a year away...the bad thing is, it's still a loooong time.
I've been yakking
all the time to my husband about this cruise, and I'm pretty sure I have him convinced to do onboard booking for a future sailing.