Well, DH and I liked our meals, but DS went away fairly hungry. DH and I got the gnocchi, which was salty but totally delicious. DS got the cheese pizza and it was just so tiny...great for a kid on the younger end of the kid's menu (or with a tiny appetite), but not great for a kid nearing the end of the kid's menu (and with a big appetite).
The appetizer was a cheese plate if I recall. No pictures, though, and no one really remembers what it was. DS had carrots, I think.
I don't take good pictures of food; too close, maybe? So my food pix never look appetizing, but maybe you can see that the serving was very large. (if only DS had agreed to eat some of it!)
And the opposite size spectrum...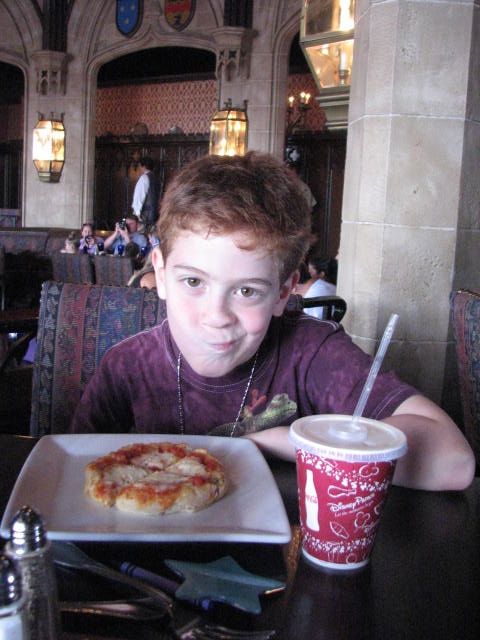 Desserts. This is what DS got, and it's sugar-free. I normally shy away from that description b/c it usually means artificially sweetened, but the chef insisted it had NOTHING but raspberry sweetening it.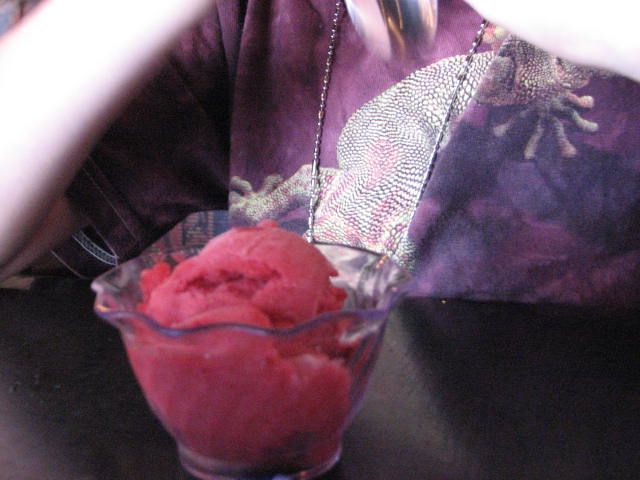 Weird cheesecake dessert. DH loves cheesecake, and this was merely OK in his view.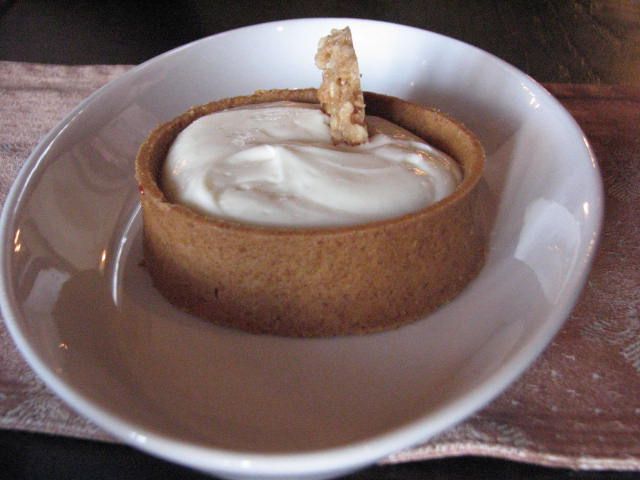 This was my dessert, a flourless chocolate cake, and the pyramid is some sort of white chocolate thing. I don't like white chocolate (why call it chocolate?) but the taste of this was pretty good, and the cake was super-good. I don't eat cheesecake and DH was sad we couldn't swap desserts.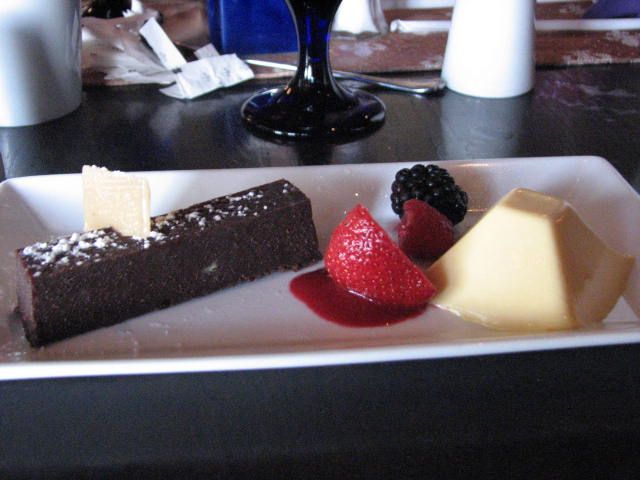 In case you'll have a boy with you (or a girl who doesn't want a princessy wand), this picture shows the sword he'll get.
You can see it's on the small side, at least for a tall nearly 9 year old. He felt it was more like a hobbit sword.
The room was pretty, but for us, the whole combo wasn't worth the price we paid. Once DS chatted with Ariel he was happy to be meeting princesses (meeting Cinderella downstairs and Jasmine, however, he was less than enthused), so it wasn't just having an older boy that made it not worth it...it was basically just a "we've got to do it ONE time" experience, and that's pretty much all it was.
Although that gnocchi and cake were pretty good.