I practically ran towards The Wizarding World of Harry Potter dragging Karl along with me! I am a HUGE Harry Potter fan so this was like a dream come true! Then I saw it...
I had fallen in love! It was beautiful!!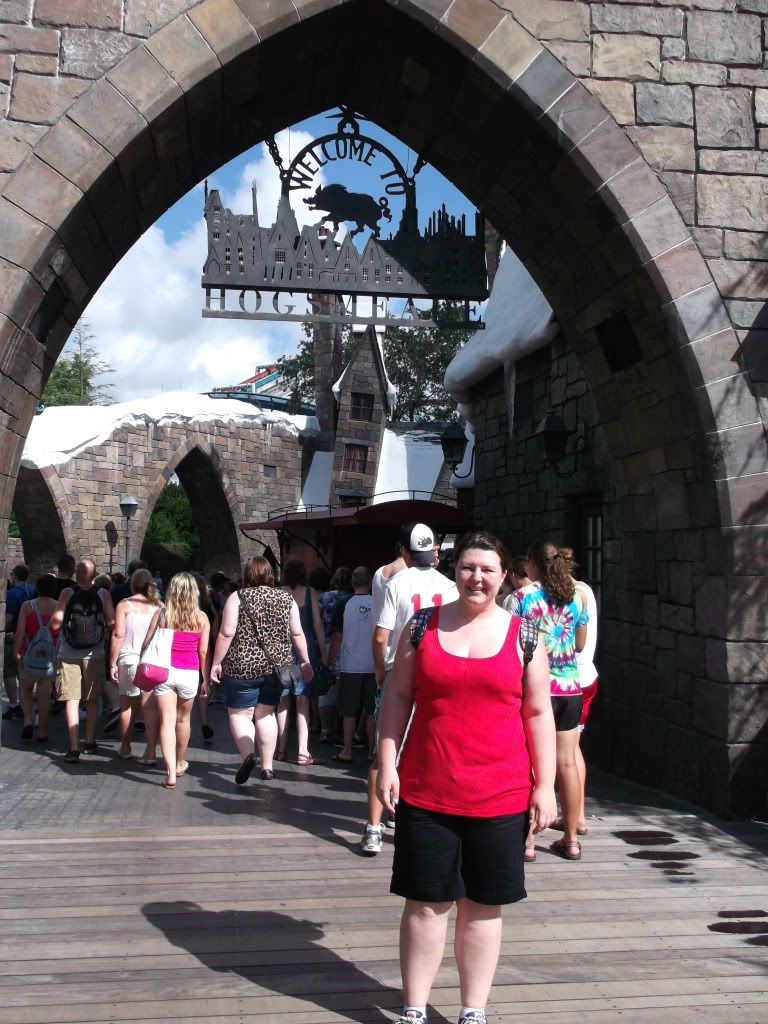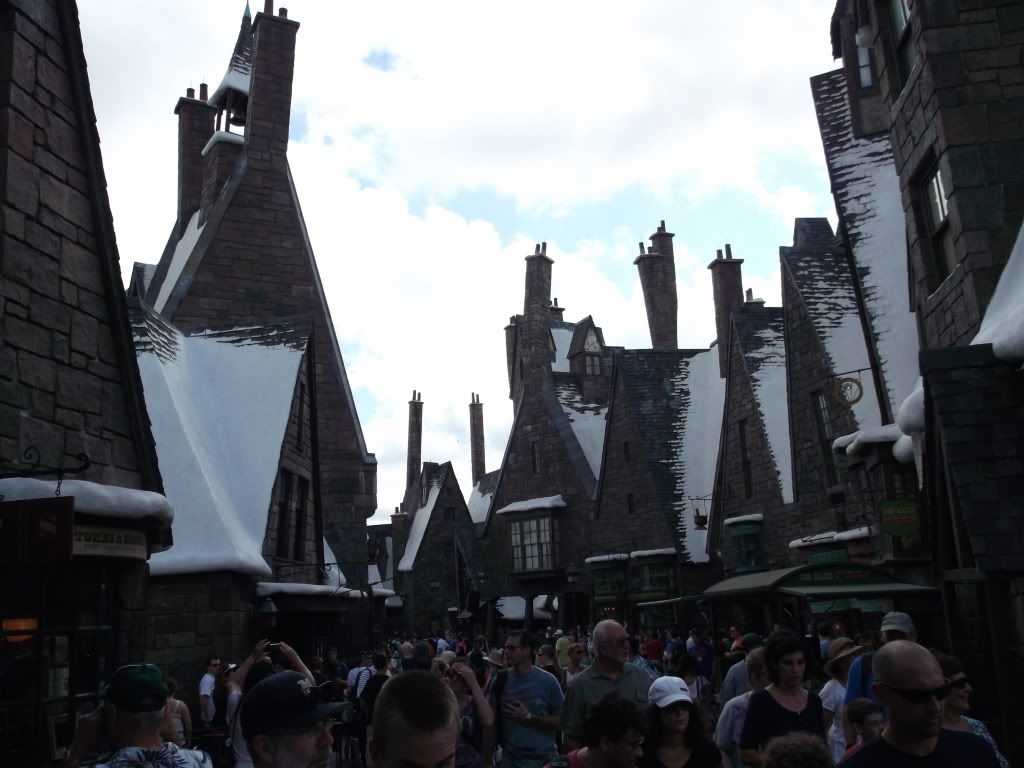 It made me so happy and Karl just let me run wild!! Sorry about all the pictures!
I REALLY wanted to go in to Ollivanders but the queue was MASSIVE and as much as I wanted we really didn't fancy waiting hours for it!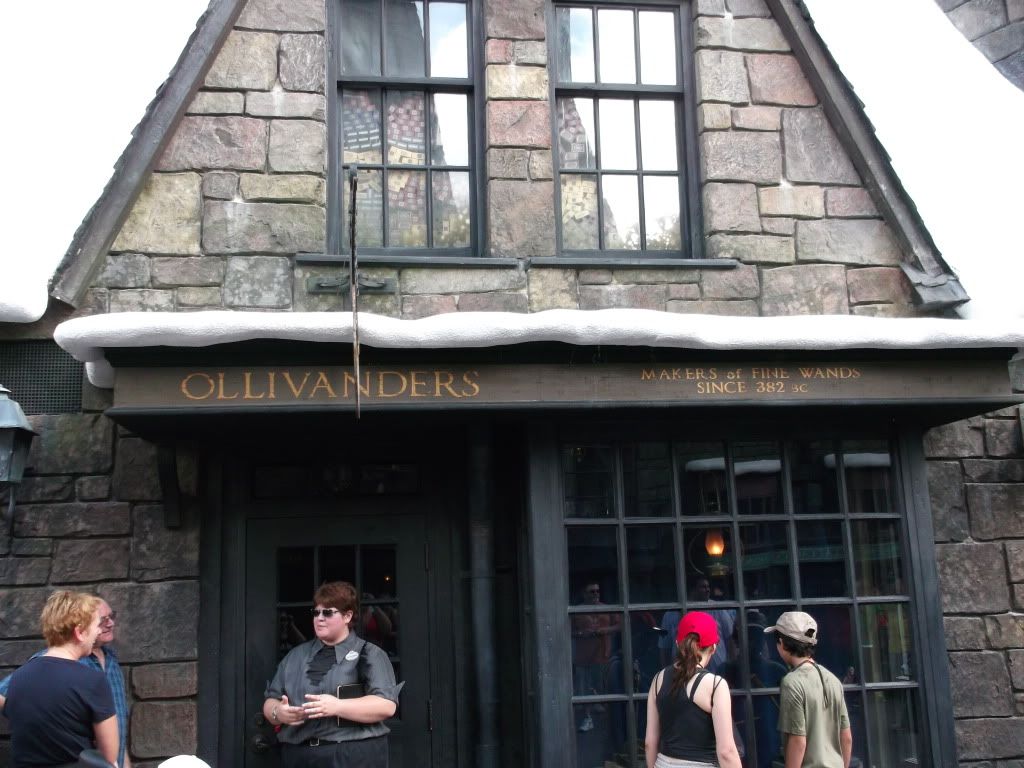 We walked to Hogsmeade (eeek) and to the Three Broomsticks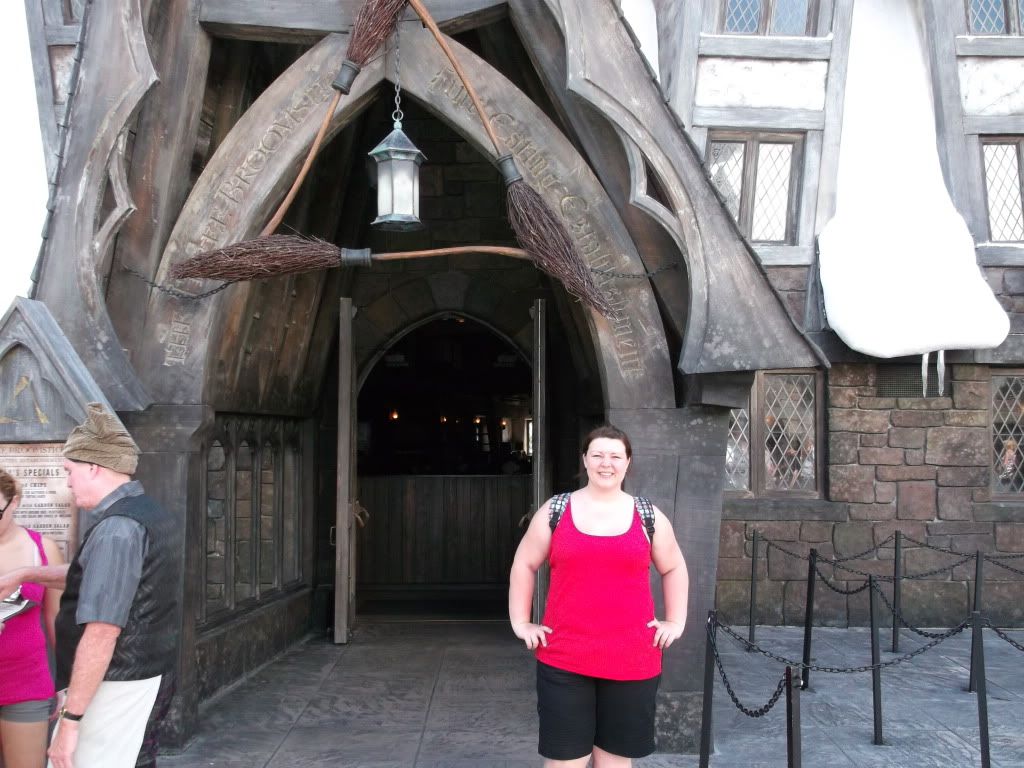 then the Hogs Head and had a Butterbeer!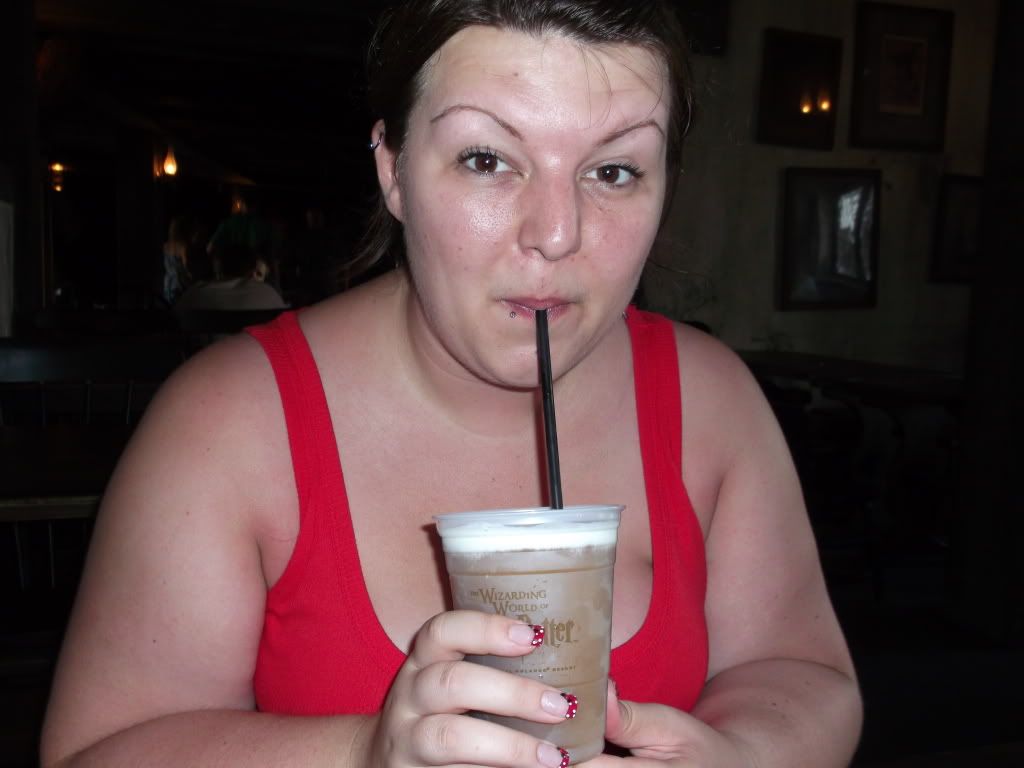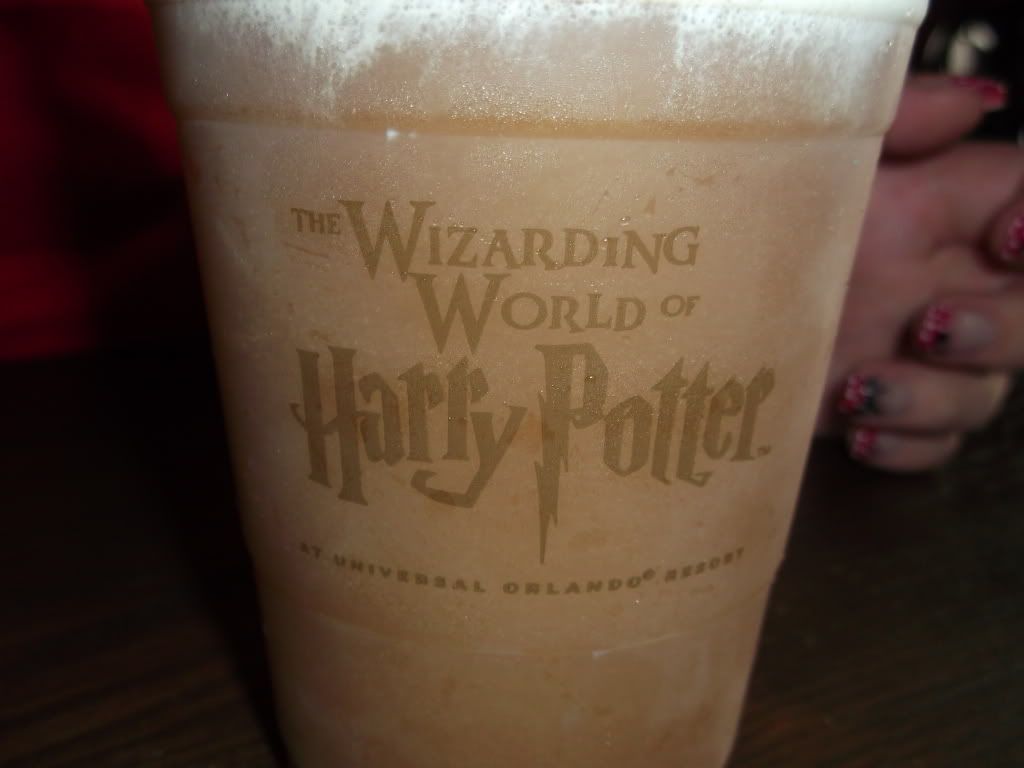 and then it was time to ride The Forbidden Journey!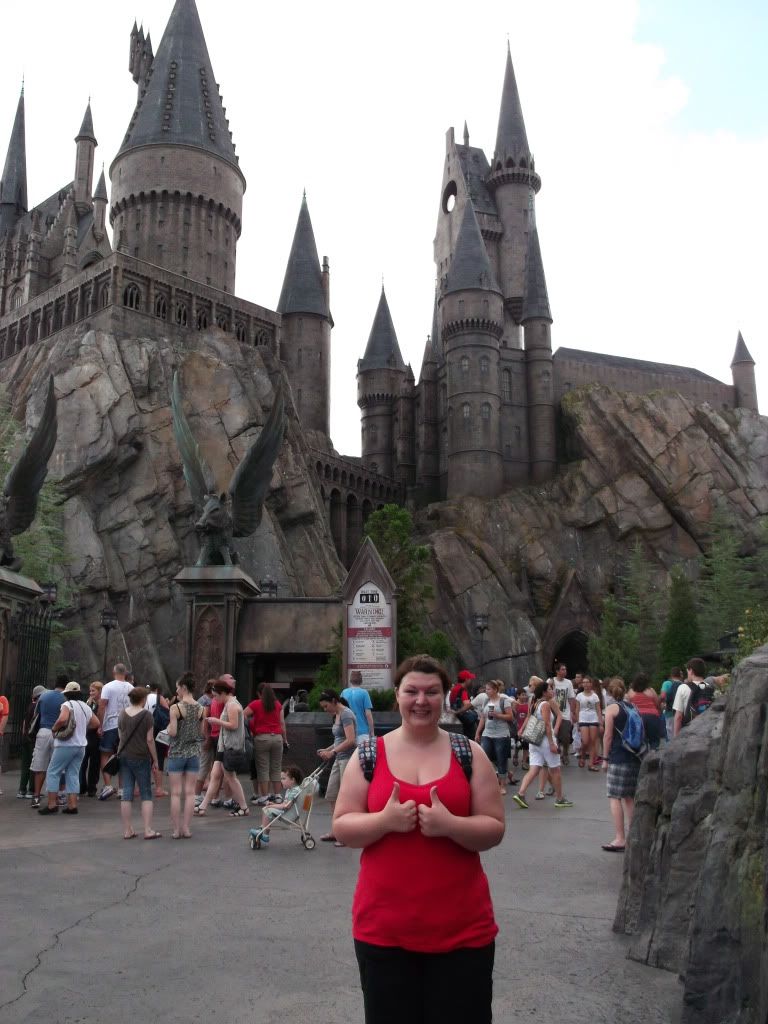 There was only a 10 minute wait so we pretty much walked straight through the castle. It was incredible!! The detail was wonderful and looked just like the films!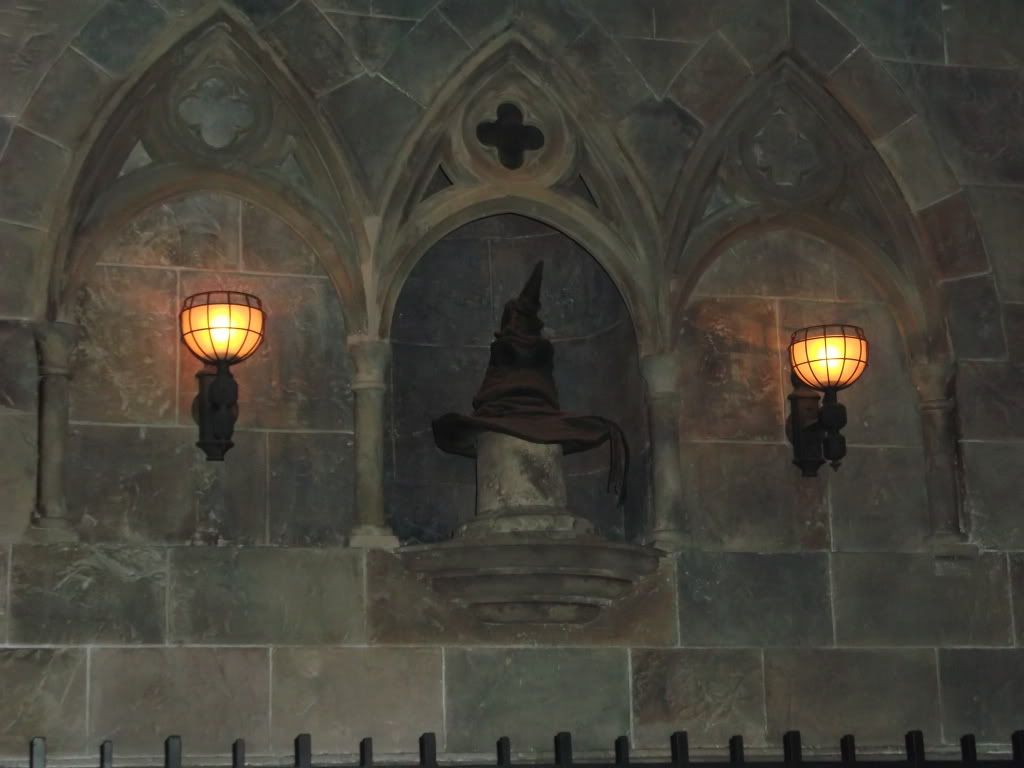 We took our seats on the enchanted benches and we were off!
It was amazing! There was so much happening and so much to see! I have to admit I closed my eyes on a few occasions partly because of Aragog and partly because I thought I would be sick, haha!
The only gripe I have was that during our first time in front of the first screen, the ride stopped and the so did the video. When the ride started again the screen didn't so we were moving around to a static screen! Not happy! It didn't take away from the ride experience though and I would say it is a must do attraction.
Unfortunately, we missed the shows that happen in the area with the Durmstrang and Beauxbatons students and with a heavy heart we moved on, not before taking a few more pics and visiting Honeydukes.
We did a bit of a U-Turn and headed back to the Discovery Centre as it started to rain, LOTS! We went and had lunch in there but its not even worth going in to detail about as it wasn't very nice!
Once the rain had passed and our lunch had settled we walked through The Lost Continent but didn't do any of the attractions just took a few pictures.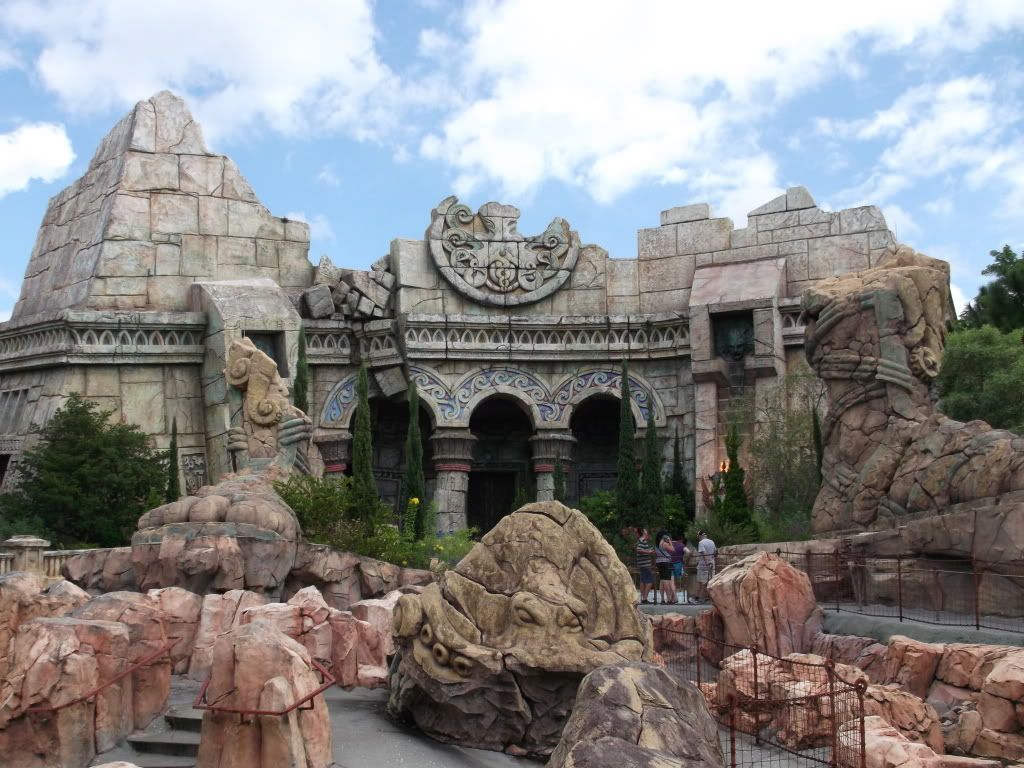 Continued...