Karl was very excited as today was Islands of Adventure! He had been looking forward to riding The Hulk and I was looking forward to The Wizarding World of Harry Potter ever since we booked the holiday. For once Karl was up and ready first but I was lagging some what. I was feeling very tired today.
As we were both full from the previous nights feast, we skipped breakfast and headed straight to the park (big mistake). We got there, parked up and walked through City Walk and in to the park.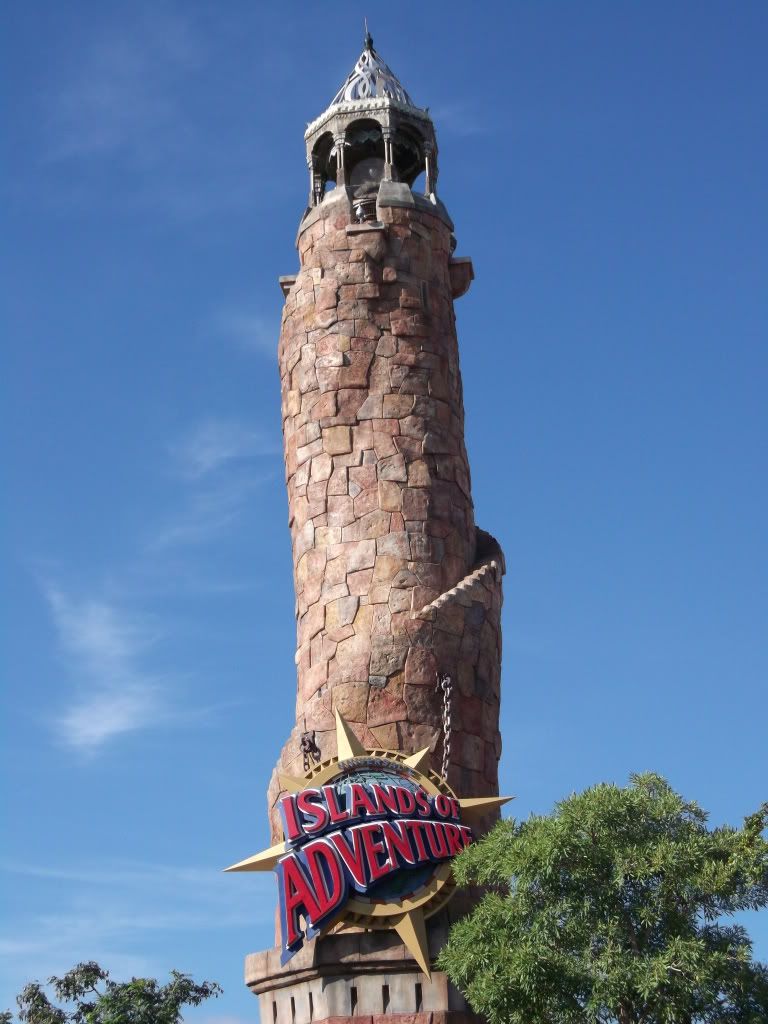 This was the only park I had never been to. On my last trip here back in 2000 I wasn't a fan of coasters so my parents didn't see the point in us going here.
We went over to put our bag in the locker and we went in to the station to board The Hulk!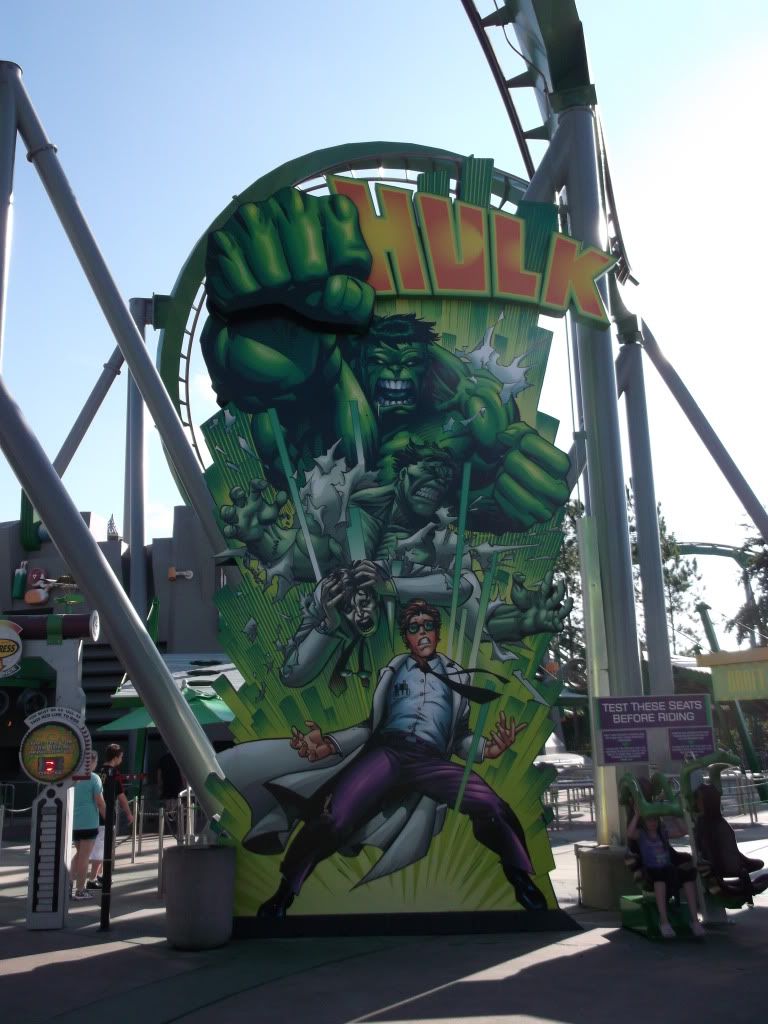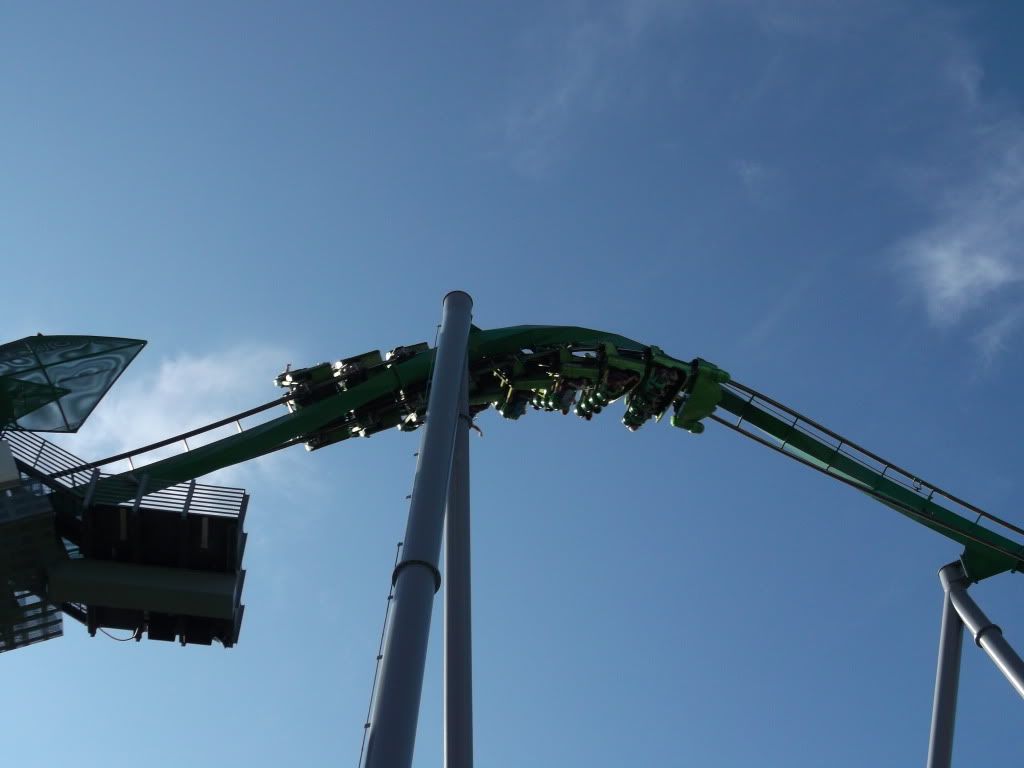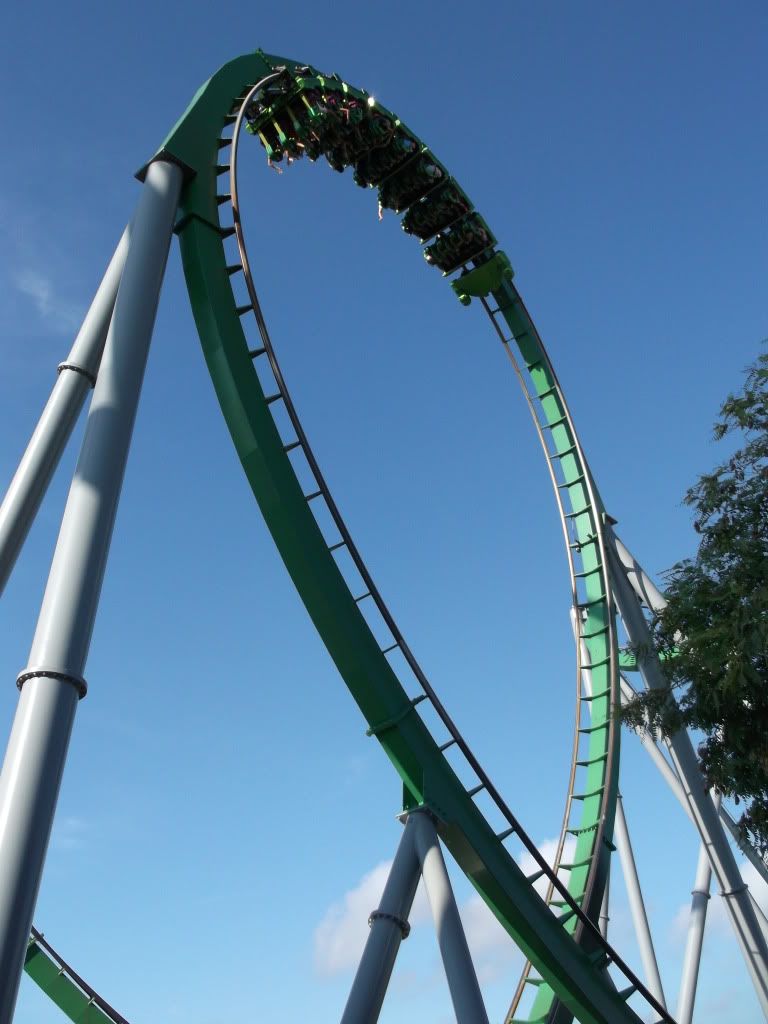 I had been slightly nervous about this ride due to the launch at the beginning but Karl hadn't read anything about the ride so had no idea what to expect! It was AMAZING! I don't know what I had been worrying about. The loops and turns were so exciting and Karl and I had our arms up the whole way around! It was excellent!
As soon as I stepped foot off of the ride and back in to the station I felt dizzy, VERY dizzy! I think I should have eaten breakfast before we left!
We walked through Marvel Super Hero Island which looked superb: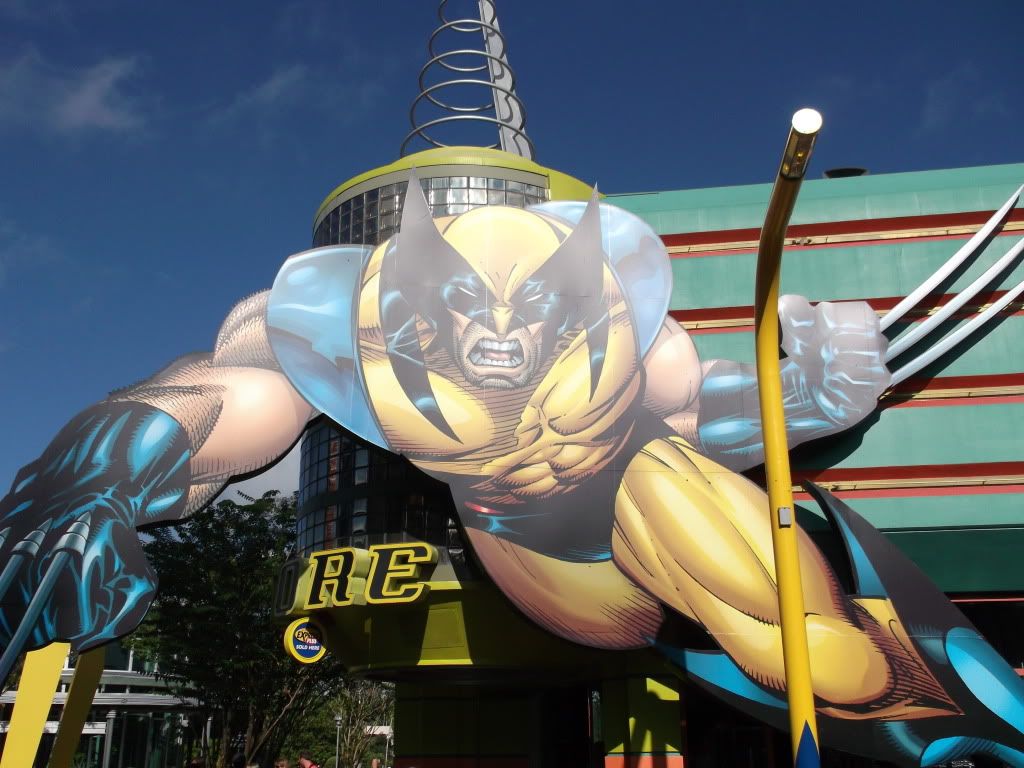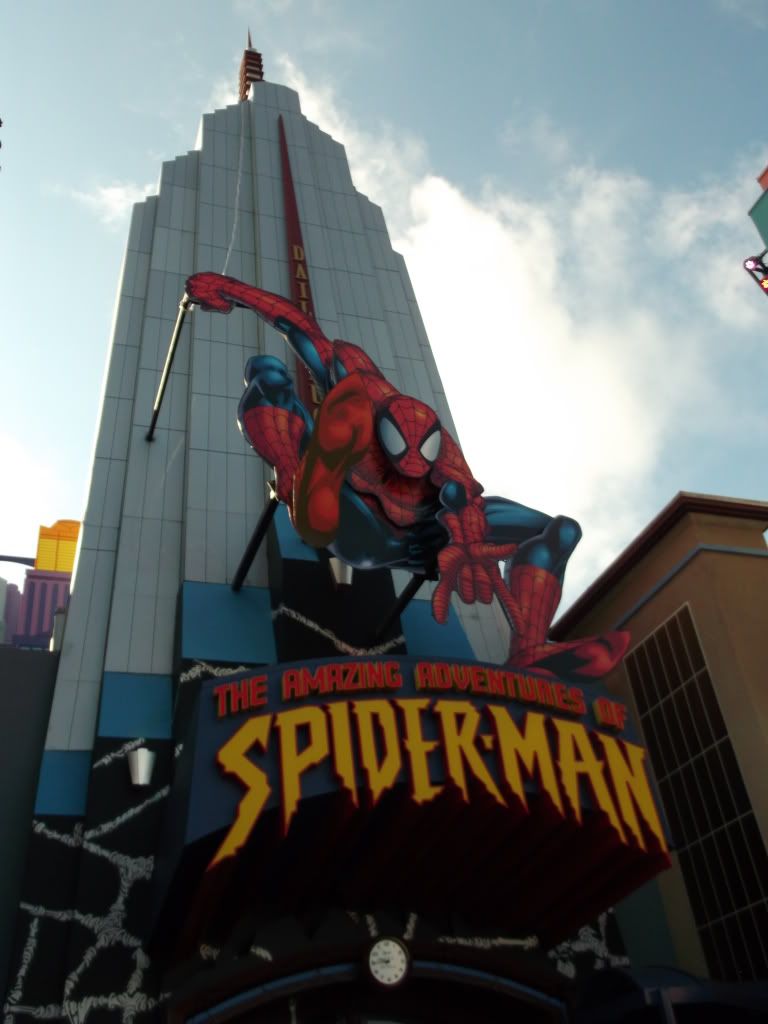 Unfortunately the Spider-Man ride was closed so we headed on through to Toon Lagoon.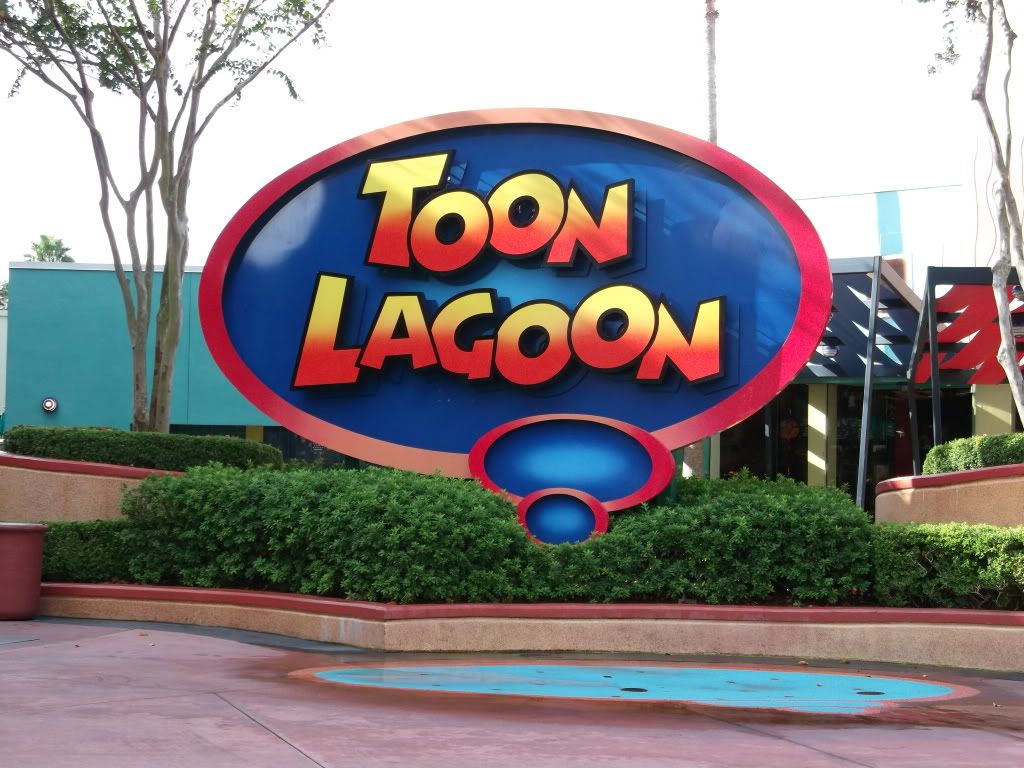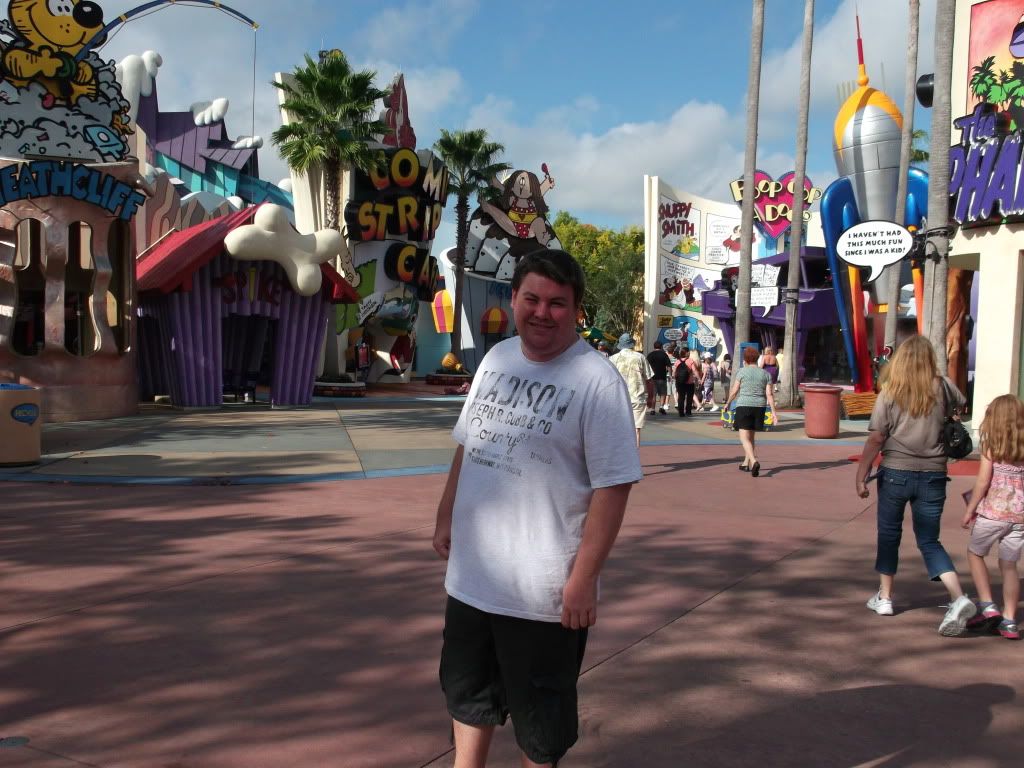 It was really strange walking through Toon Lagoon. There was barely anything open!
The park was open before we got there but it seemed so quite around that area. We saw Ripsaw Falls working but when we went up to it they said there weren't letting anyone at that time!
An eerie picture of Ripsaw Falls aka The Ghost ride as we called it!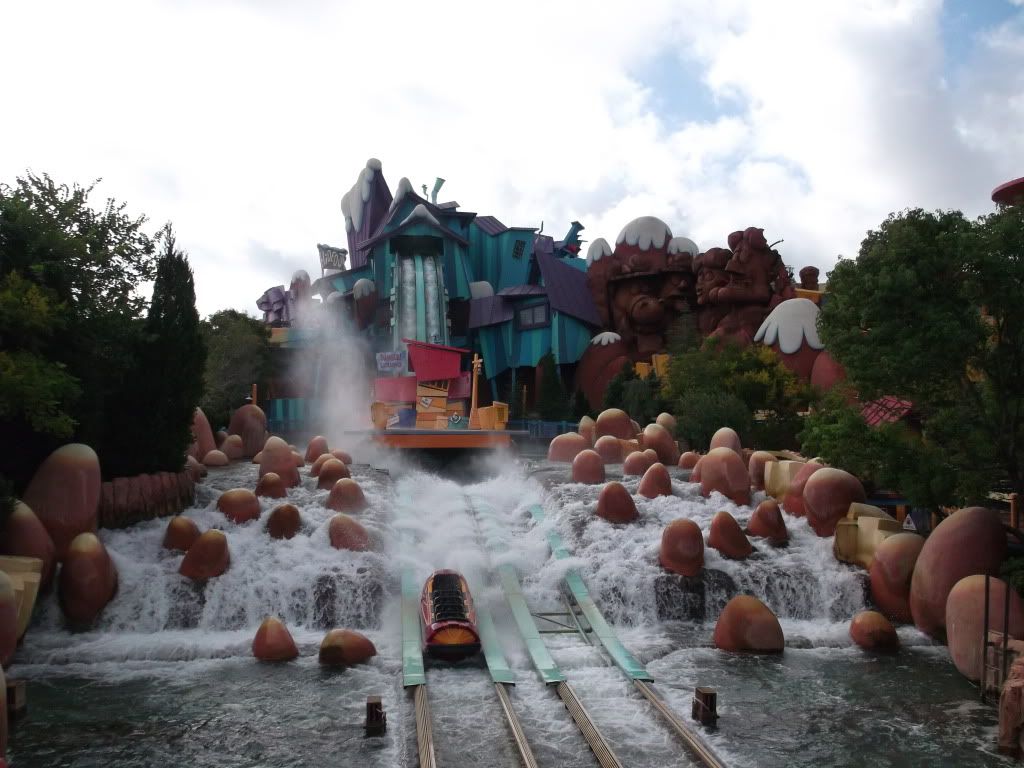 We decided to again carry on through in to the Jurassic Park area of the park to see if there was any more signs of life there...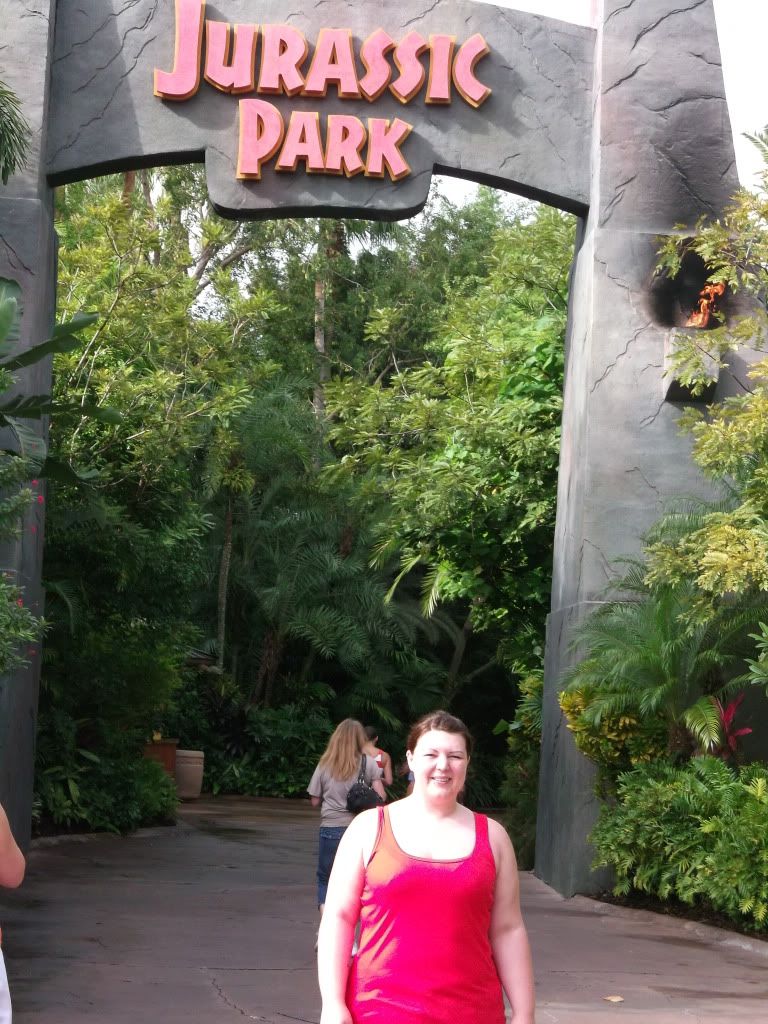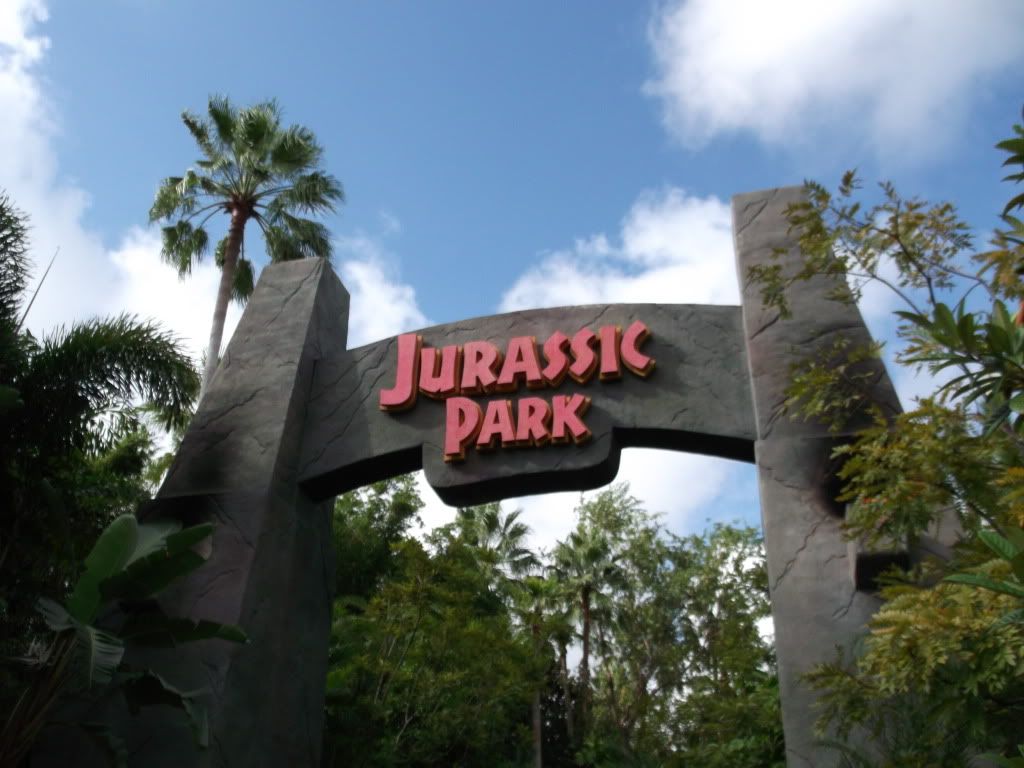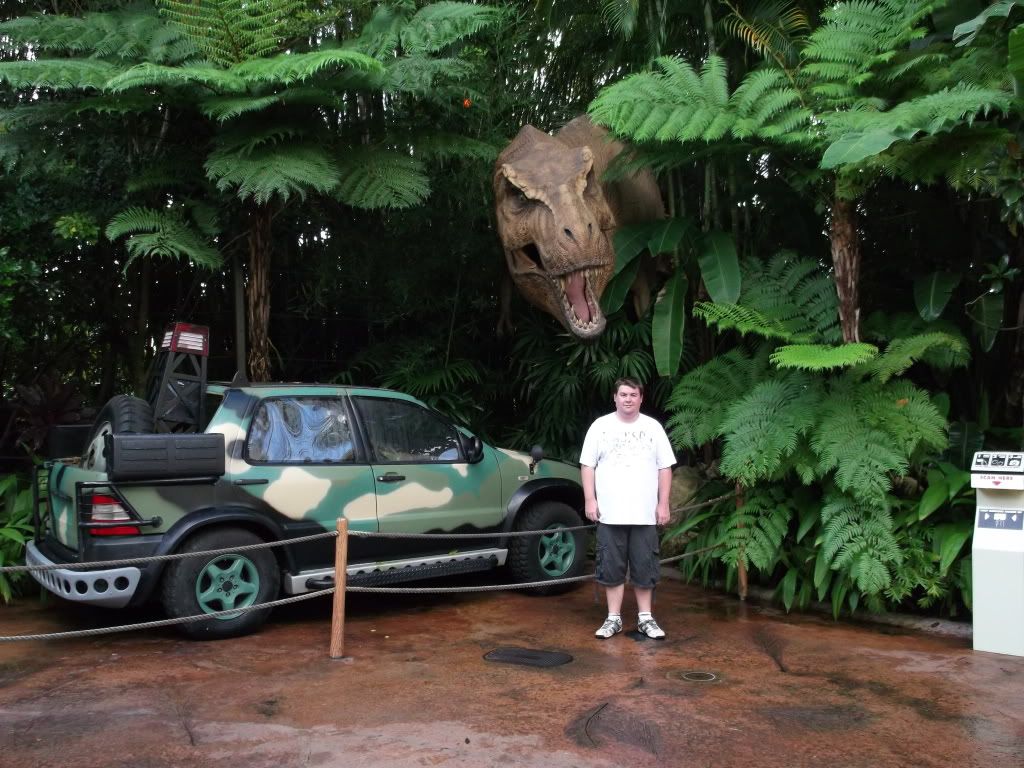 As you can see, Karl loved to pose...NOT!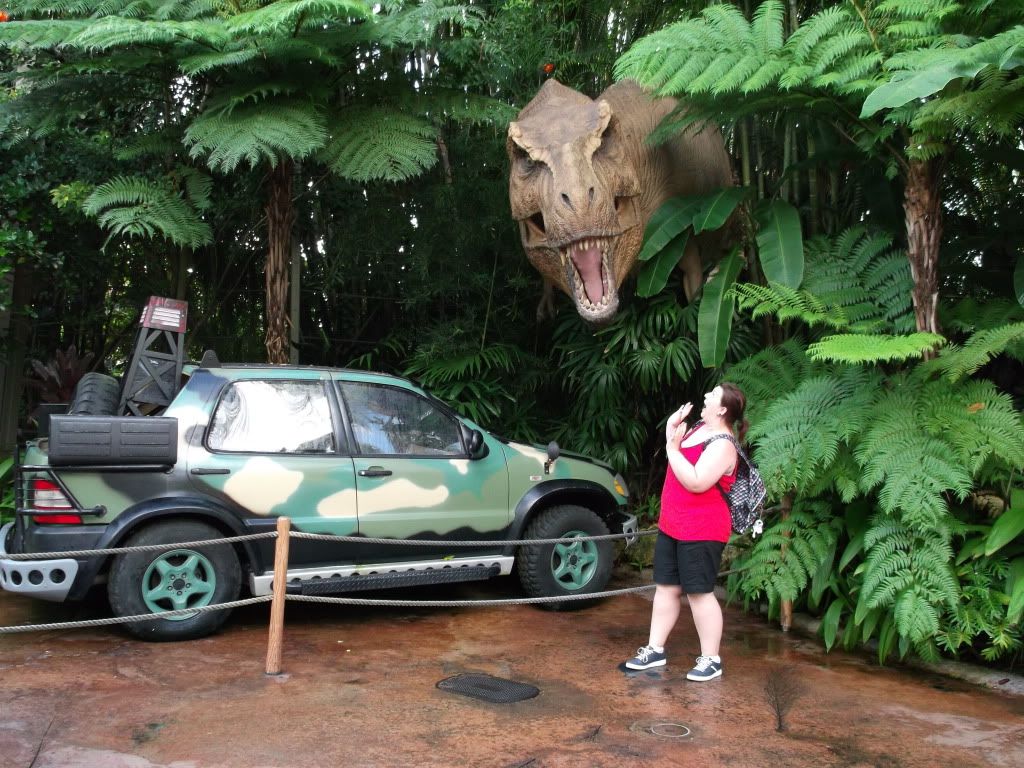 There was no queue for the River Adventure so we ran on to it and I made sure I had my waterproof with me (Karl didn't have one...whooops!)
We loved this ride! The animatronics were amazing and I couldn't wait to get to the drop! We started to climb and Karl started panicking, not about the ride but about how WET he was going to get...! haha!
I saw the waterfall, then the T-Rex and before we knew it we were dropping down the biggest water ride drop I have ever been on! Karl put his hands over his face as we hit the water at the bottom but I made the mistake of leaning forward to try and pull my hood over me and BANG! We hit the water and I was thrown forward! Ouch, not a good idea!
We were SOAKED! Karl looked like he had just gotten out of the shower, pretty much as he had looked when we had gotten off of Kali River Rapids at Animal Kingdom! He was not a happy bunny!
This was such an excellent ride! I wanted to go on it again but Karl wouldn't, he wanted to dry off and to be honest, it wasn't a very sunny day so it took him ages! We also went into the Discovery Centre and had a look at a baby dinosaur being born!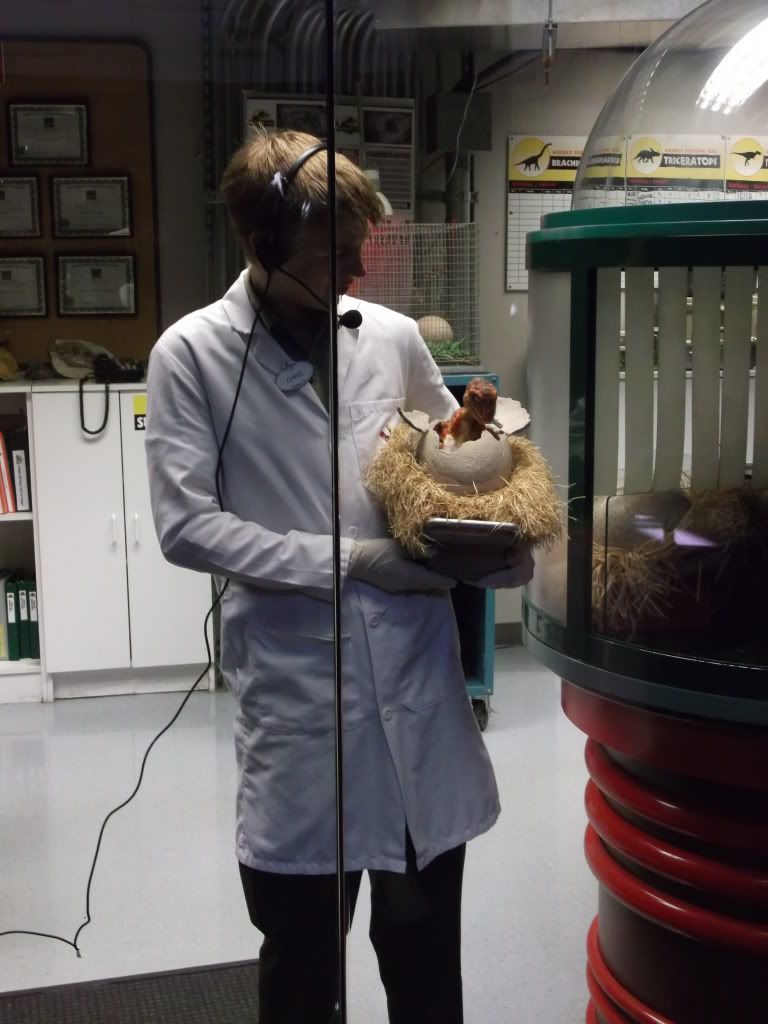 We decided to go and get a bite to eat so we each bought a cookie and they were the BIGGEST cookies we had ever seen! They were white chocolate chip and there were WOW! I cant remember where we bought them from though!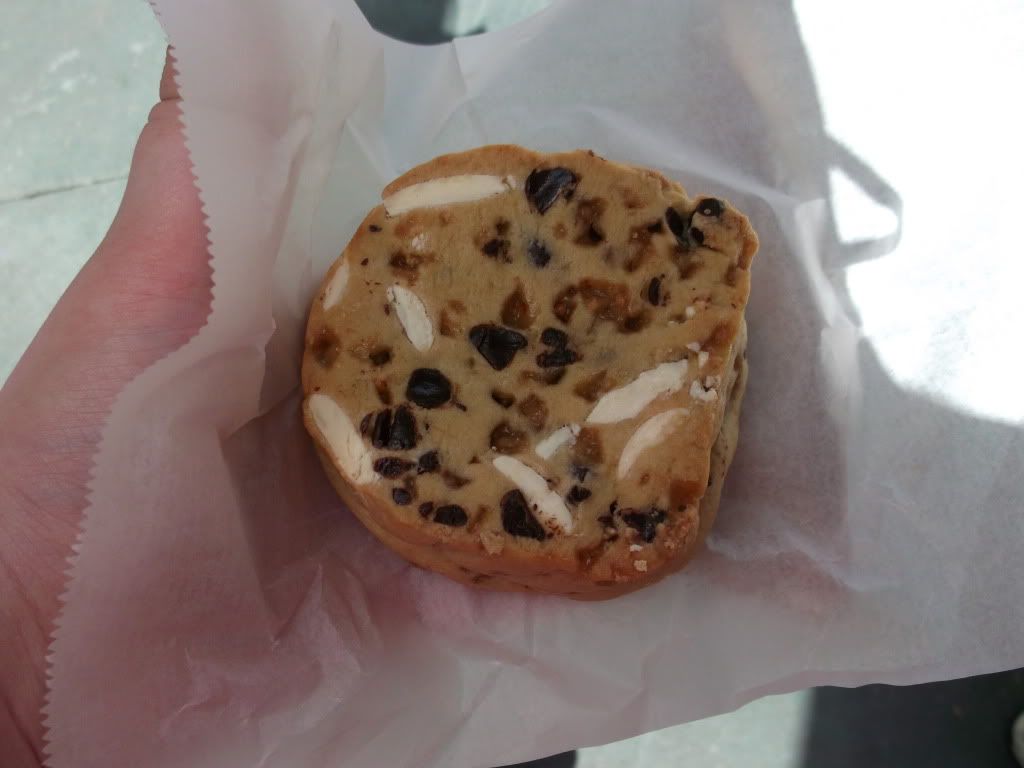 Karl trying to dry off while eating his cookie.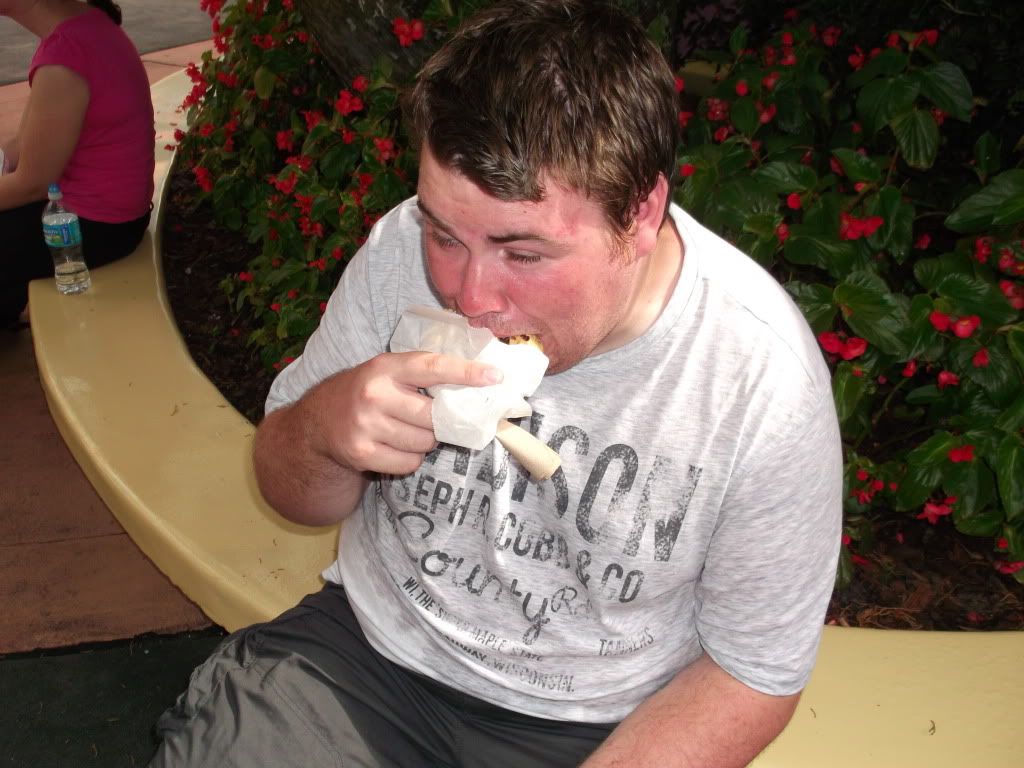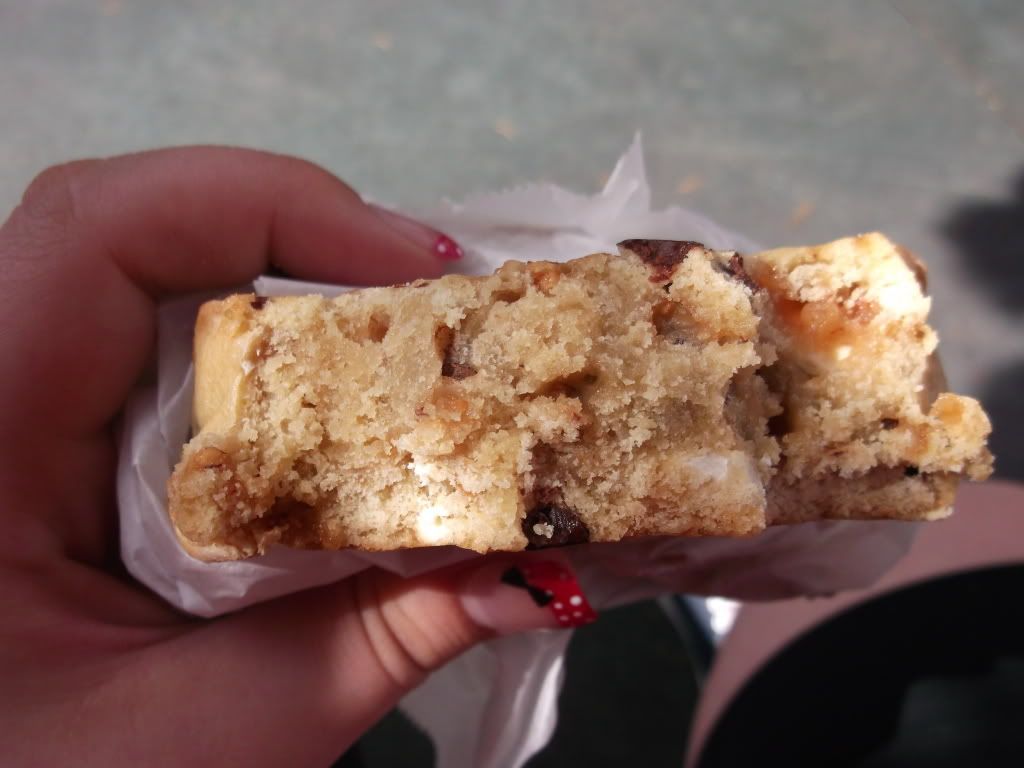 After we had eaten those it was time! HARRY HERE WE COME...!!!!
Continued...