Following on, some more love for the Backlot Tour: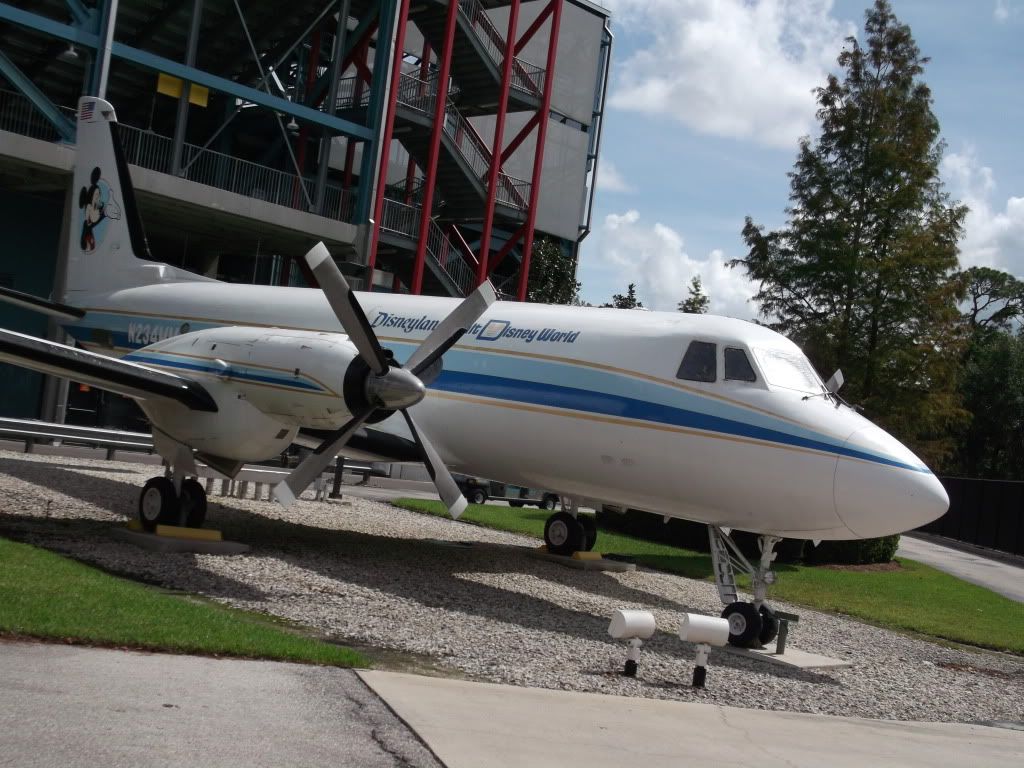 ... and then it was time...!!!! We were both so excited about this. I hadn't seen it before and Karl had been talking about it the whole way around the Backlot Tour! It was time for
Lights, Motor, Action!
This show was SOOOOO good and loud and full of fast cars and, well, just, WOW!! It was also very hot by this time and it was nice to sit under the shade of the seats and cool off!
We had a prime seat as we had got there a bit early so we were sat right in the middle of everything!

(Nice photo with my new fancy camera!
)
Very hot waiting for the show to start!
We also had a very special guest to catch the baddies...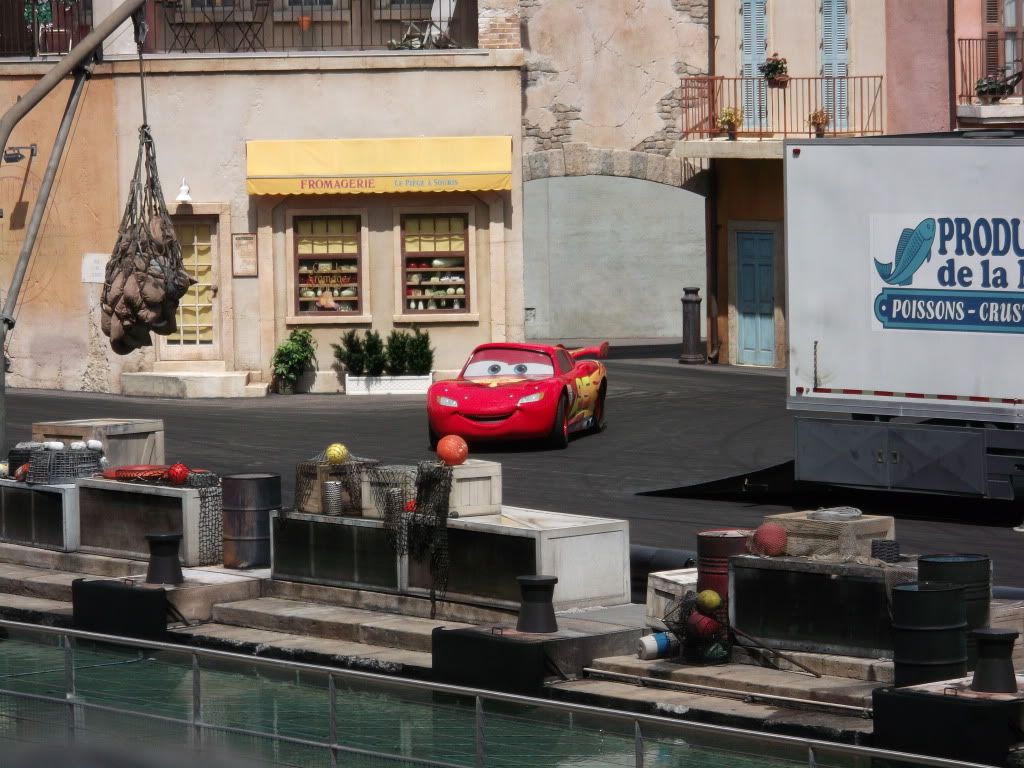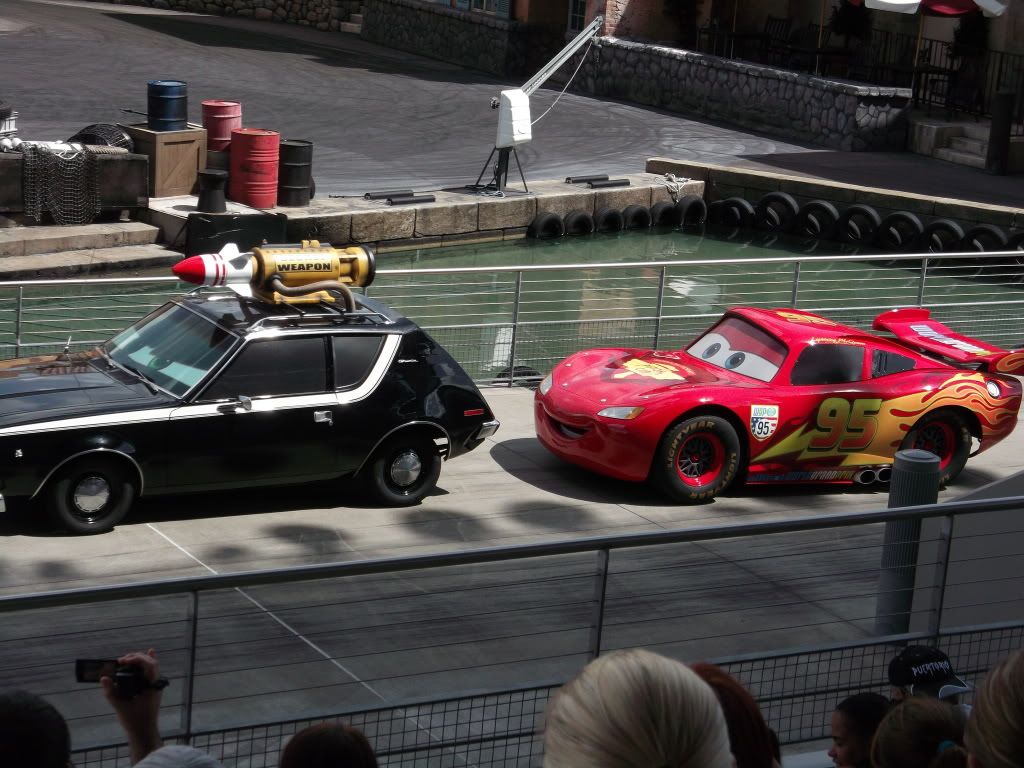 The stunts in the show where so good. I would recommend going to watch it as its highly entertaining. There wasn't just car stunts there were motorbikes and stuntmen too!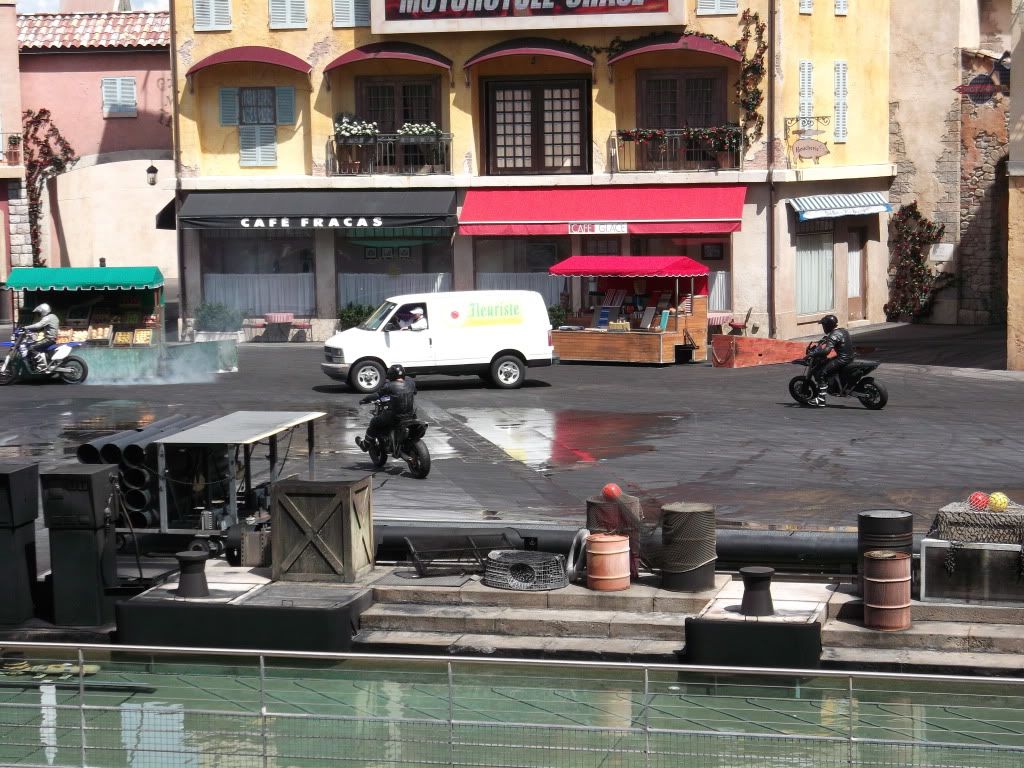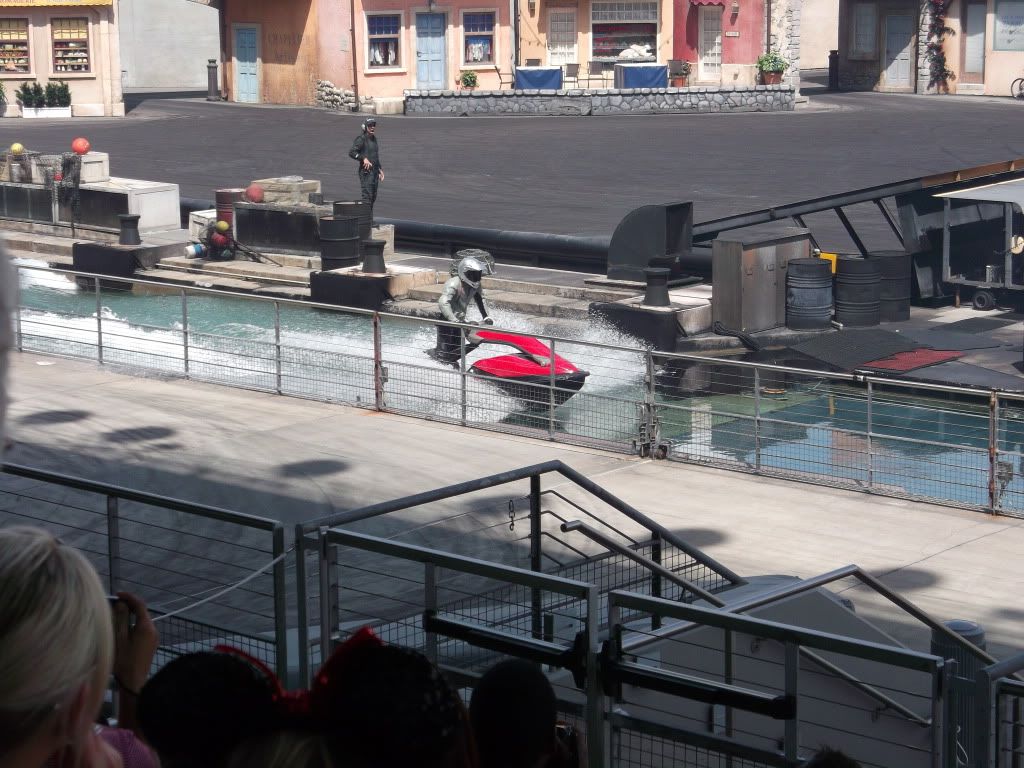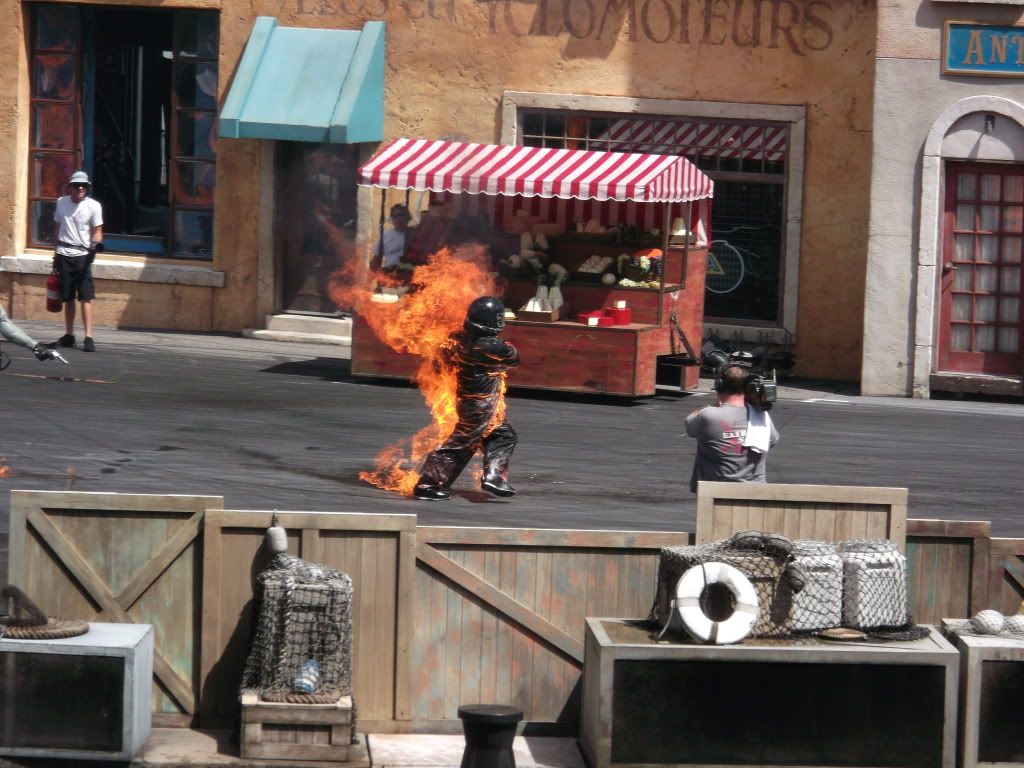 and my FAVOURITE picture of the whole show that I took...
WOW! What a show!!
We went back to Pizza Planet after the show and had Pizza (what else) and a HUGE salad (sorry, I forgot to take pictures) and headed back on our merry journey!
Next stop of the day was Pixar Place. We couldn't wait for this bit due to one ride...TOY STORY MIDWAY MANIA!!!!!
I had read so much about this ride whilst in the planning stages of this trip and I had read how difficult it was to a) get on it without queueing and b) how difficult it was to get a FastPass! To be honest, we weren't holding out much hope as it was the middle of the day but we through we would try it out anyway.
On our way over to Pixar Place a Cast Member stopped us:
C.M: Hey you two, have you been to Pixar Place yet?
Me: No, we are just heading over that way now to see if we can get on Toy Story!
C.M: Well, you two look like lovely people and I have a present for you. I have the last 2 FastPasses for the ride and I would like you to have them!
Me: Oh WOW! Thank you! REALLY?! WOW! Oh, that's, WOW! Thank you so much!!!!!
PIXIE DUST TIME!!!!!!!!!
...and here they are...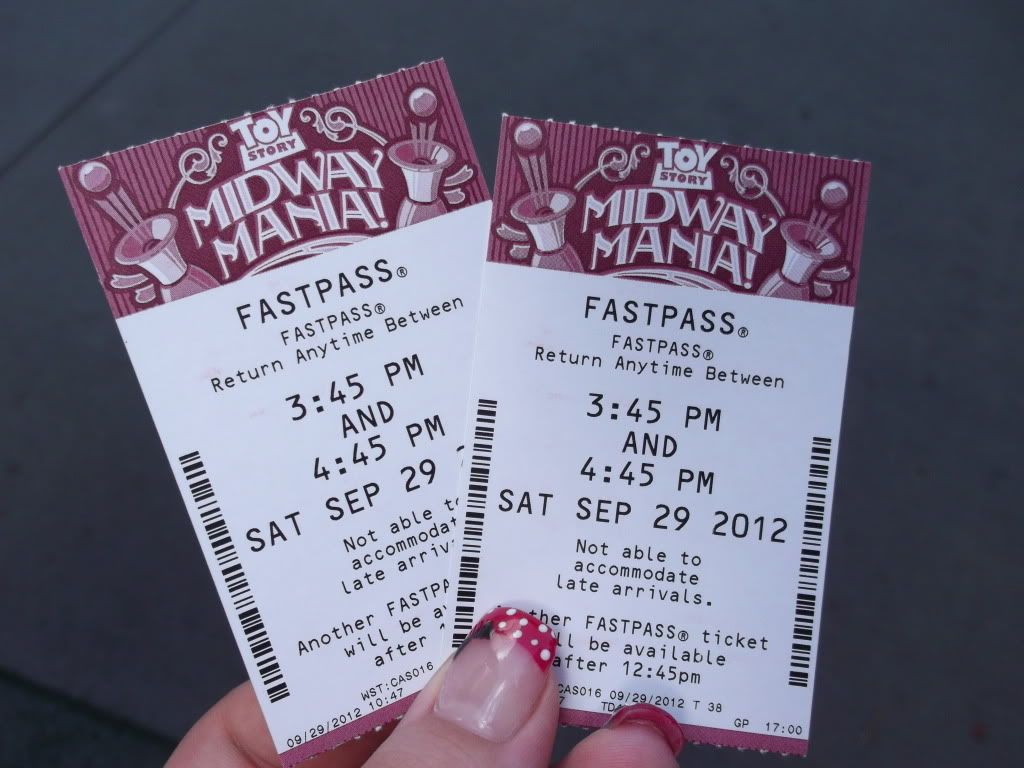 We couldn't believe it! I gave the C.M a hug and thanked her about a million times! How lucky had we been?! Just 3 seconds before we were saying about how we wouldn't have chance to get on it and then the next thing we have 2 FastPass in our hands to use! See, magic really does happen in this place!
We made our way over to Pixar place
and then we were here...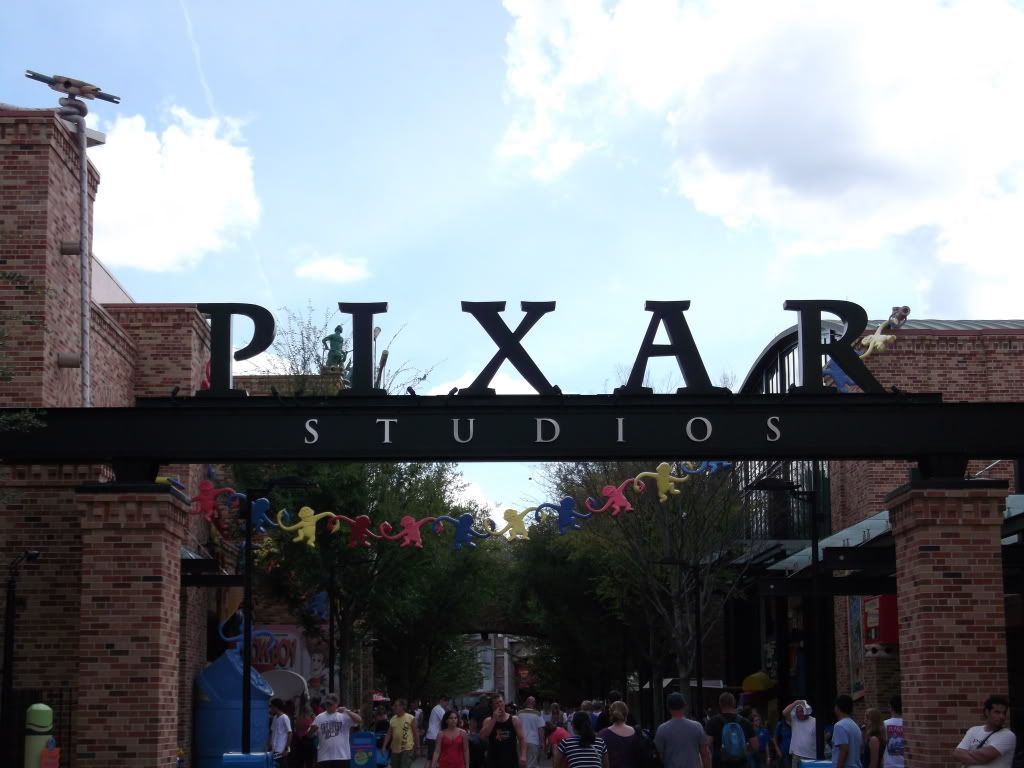 ...and we saw it...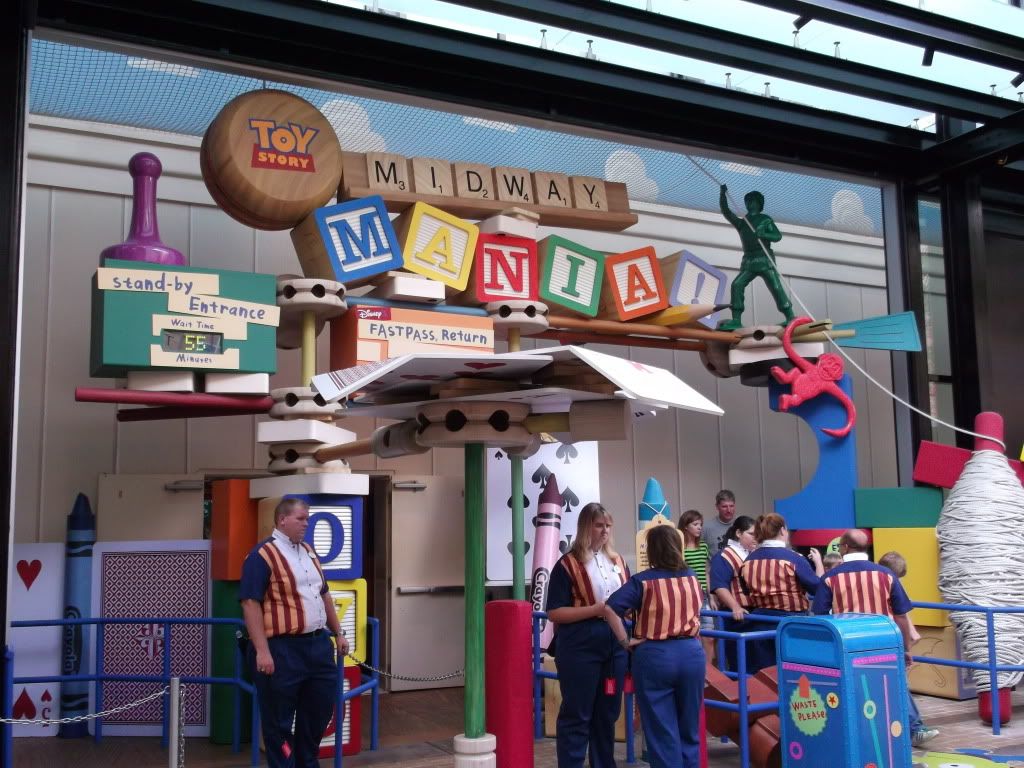 Continued...