So we had just left Pizza Planet and we decided to have a little nose around 'The Streets of America' and it was time for a few photo ops! You just HAVE to do these: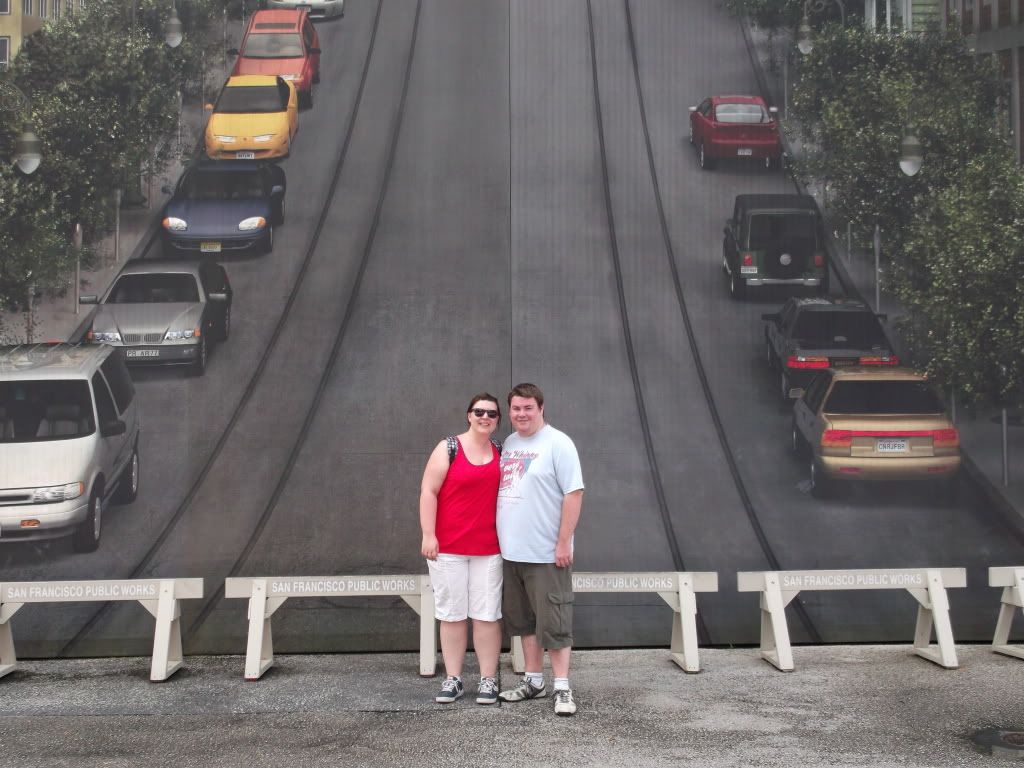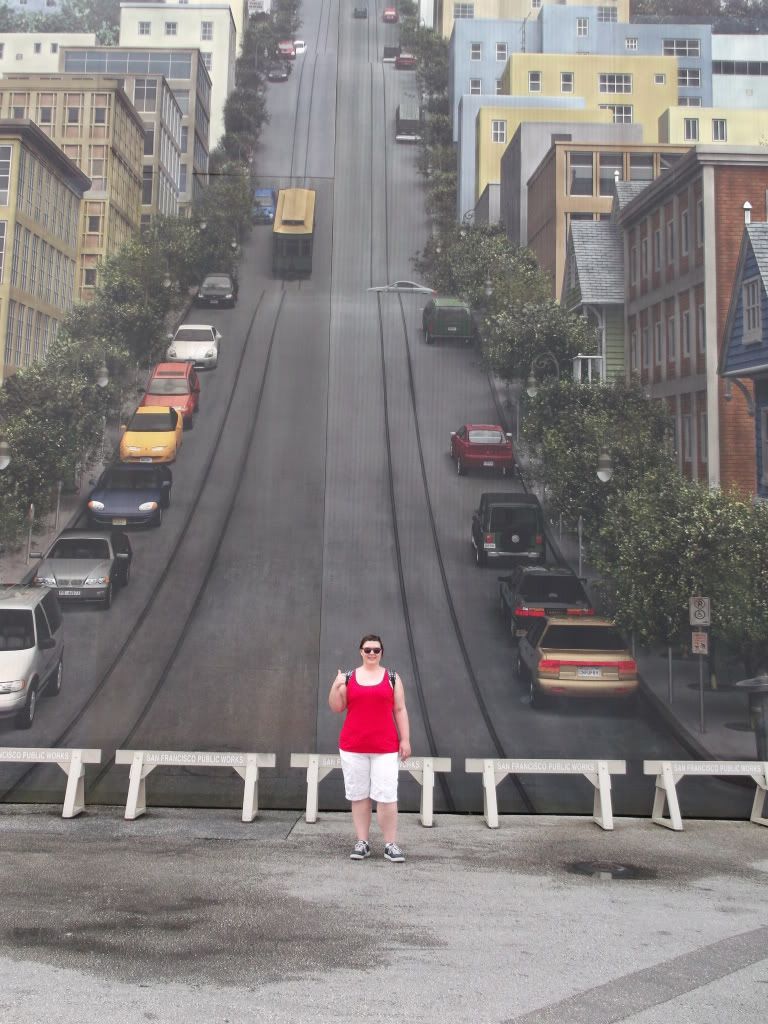 (Karl took AGES to take this photo and I got soaked by the water! To be honest, in the heat, it was rather nice).
We loved the buildings in this section
Now, before we went to Florida, we watched Monsters Inc. Karl hadn't seen it before but I love it. We came across the Monsters Inc character spot, there was no queue so we jumped in!
As you may know from reading earlier posts, one of our favourite meets was with Chip N Dale at Epcot but this was our second favourite!
We thought it might just be Sulley but to our surprise, we got Mike too!!
Sulley then decided that he wanted to dance, so we did!
It was such a fun meet and Sulley gave me a HUGE hug and then wouldn't let me go! Two great guys!
After that fantastic meet and great we were off for the Studio Backlot Tour, oh and here's Karl in Woody Mickey ears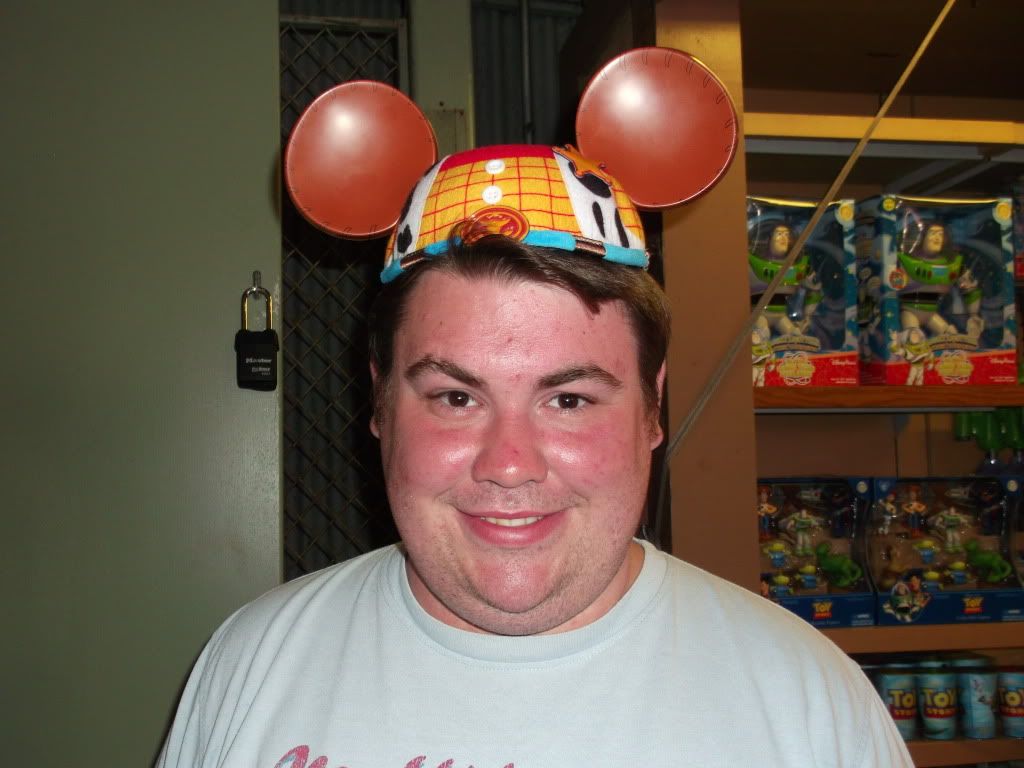 It was finally time for the tour, yay! Karl enjoyed this especially the Catastrophe Canyon bit! He wasn't expecting that and he got soaked, I was clever I remembered to sit inside and not on the end *evil laugh*. I also enjoyed the ride and really liked the bit where we went through the costume department and saw the clothes. What I would give to either a) work in there or b) run around and dress up in all the costumes...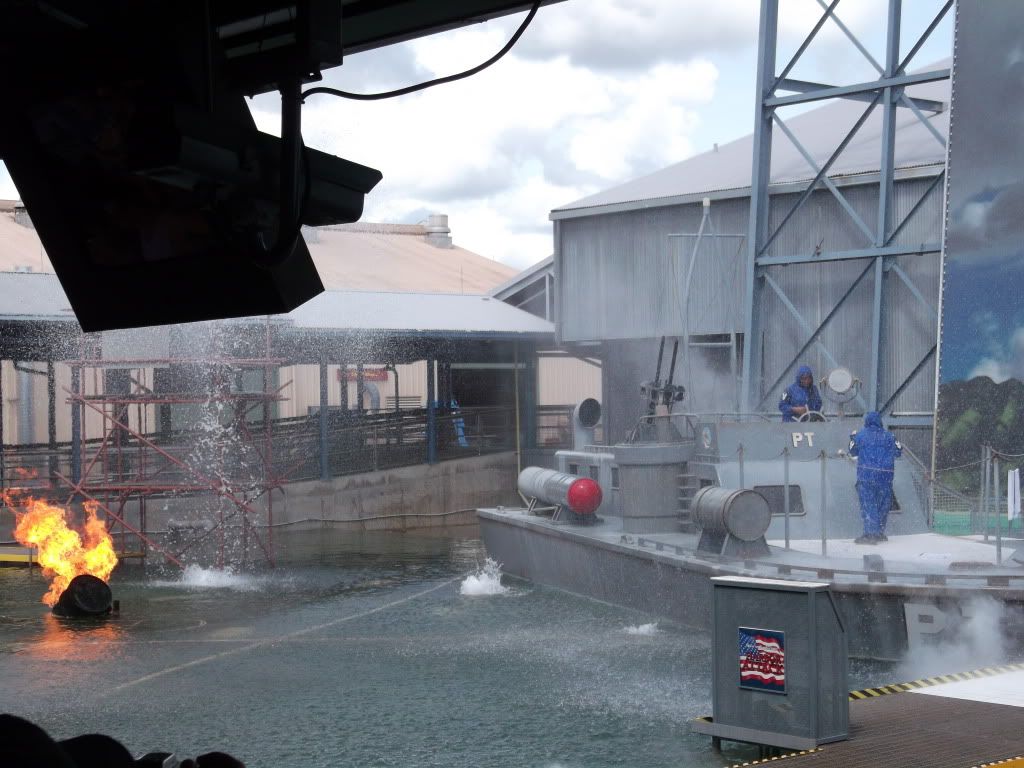 I have to say, some of the 'BANGS' in this bit made me scream, whoops!
We then went through the outdoor section on the little cart thing and I saw a prop from one of my favourite childhood films: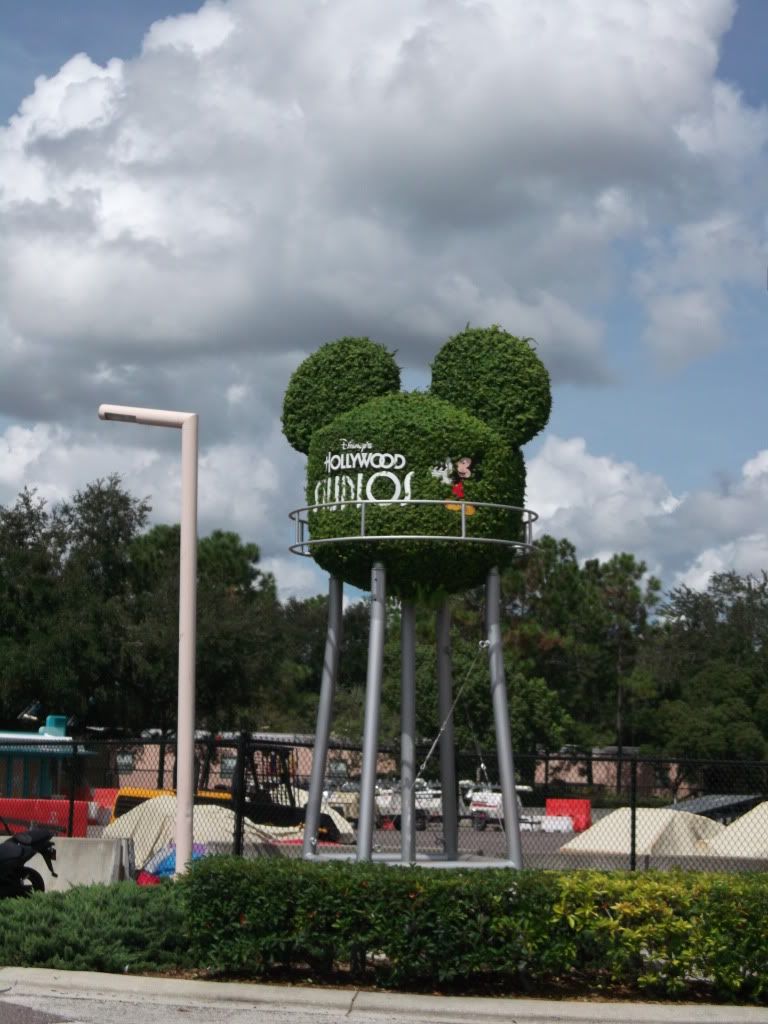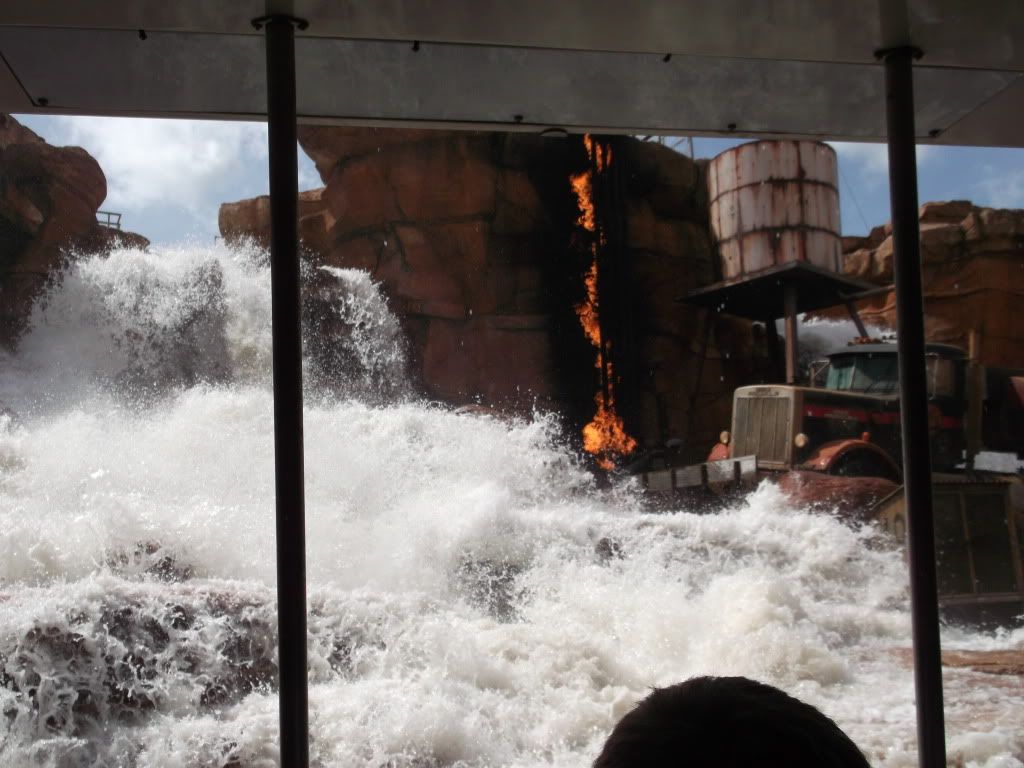 Continued...