It was started to get late in the day, think it was about 3 and as we had been there since the park opened we were starting to think about leaving. We started to make our way over to 'Festival of the Lion King' which I had to see and saw the parade was passing so we decided to wait and watch that first.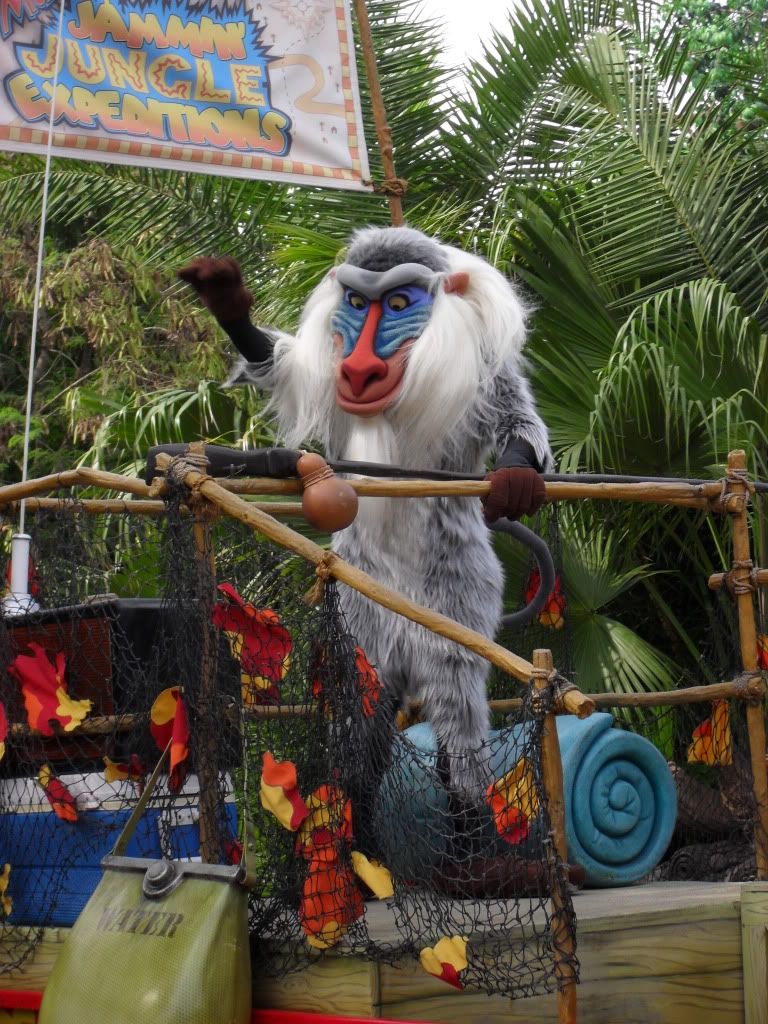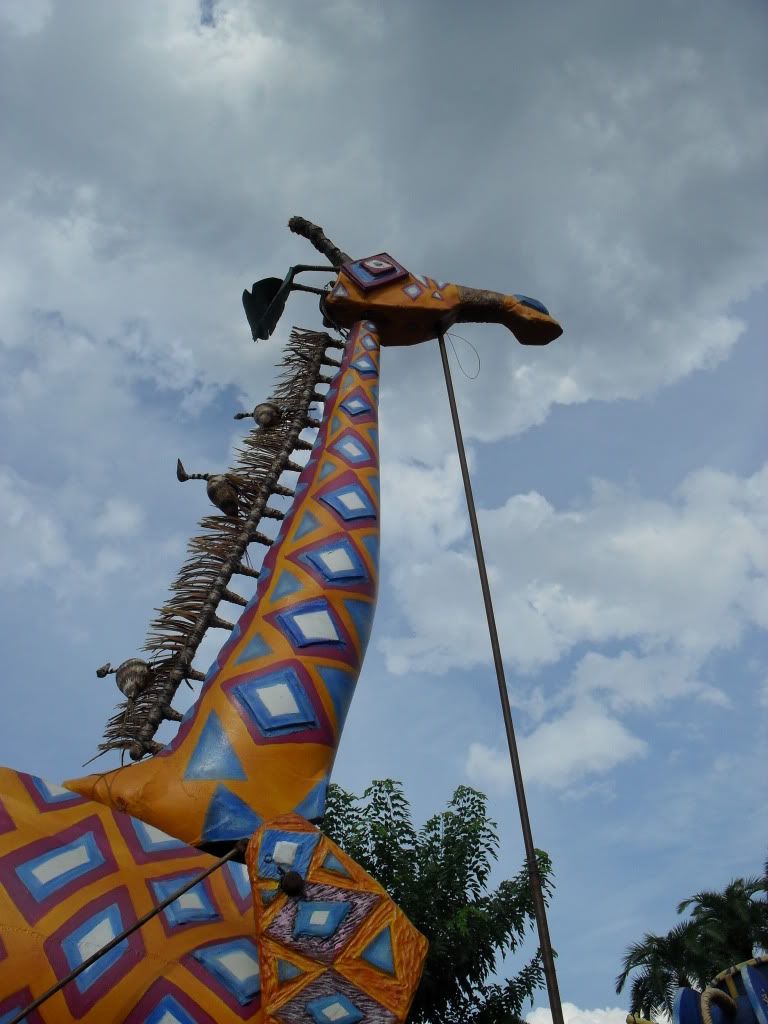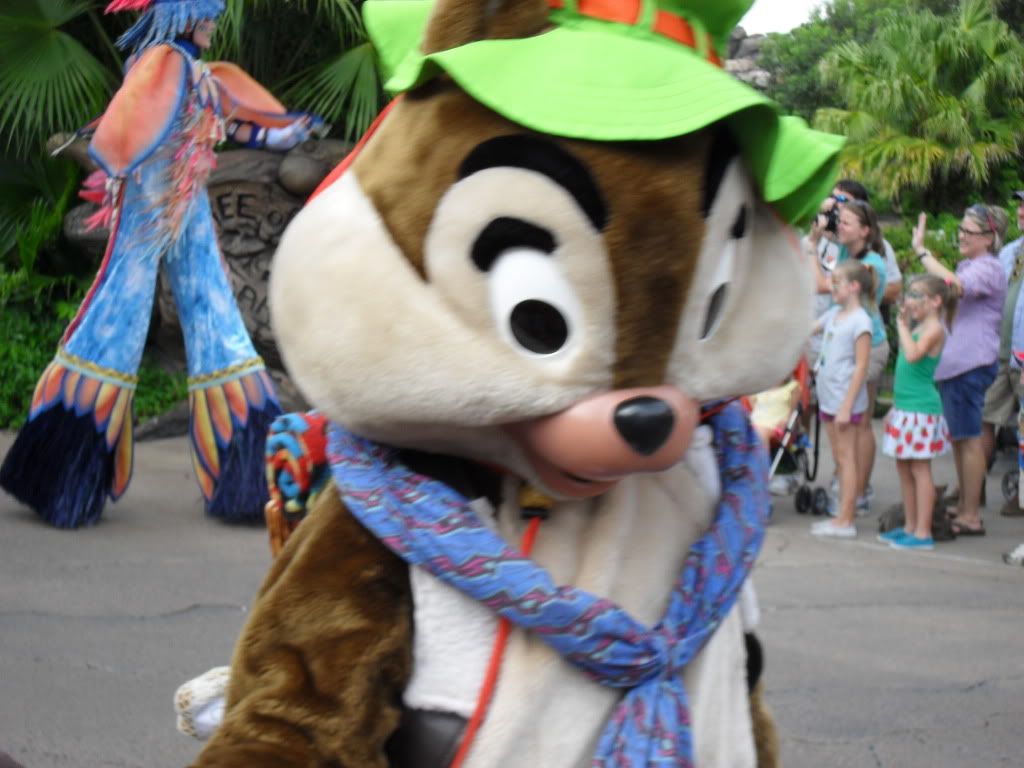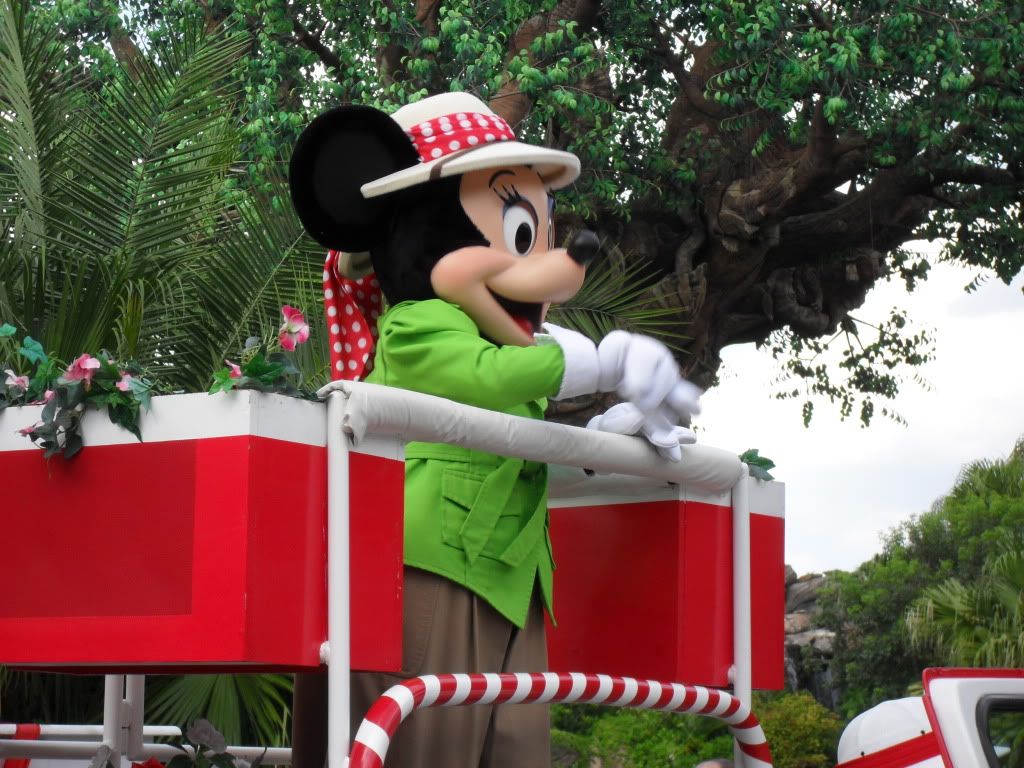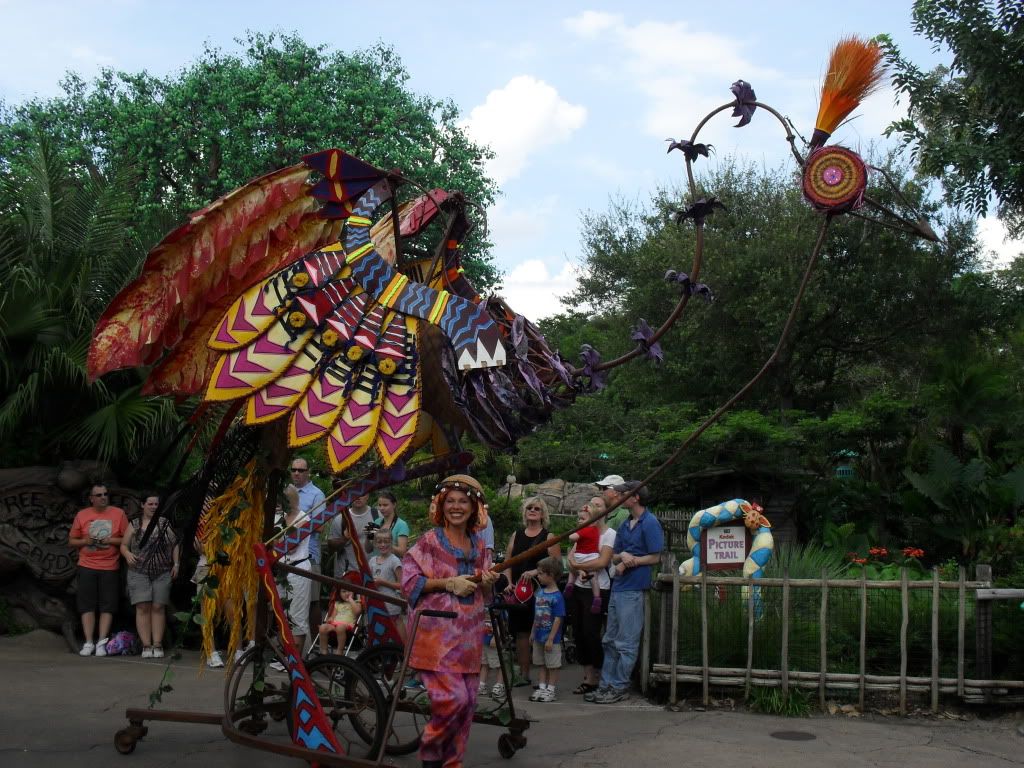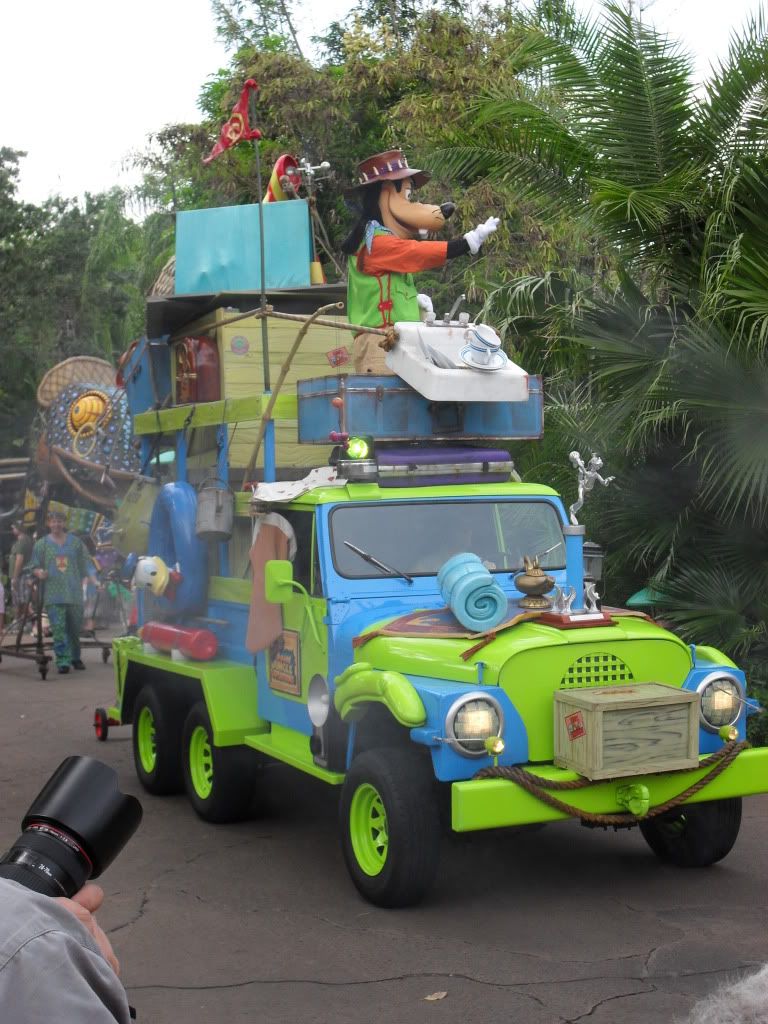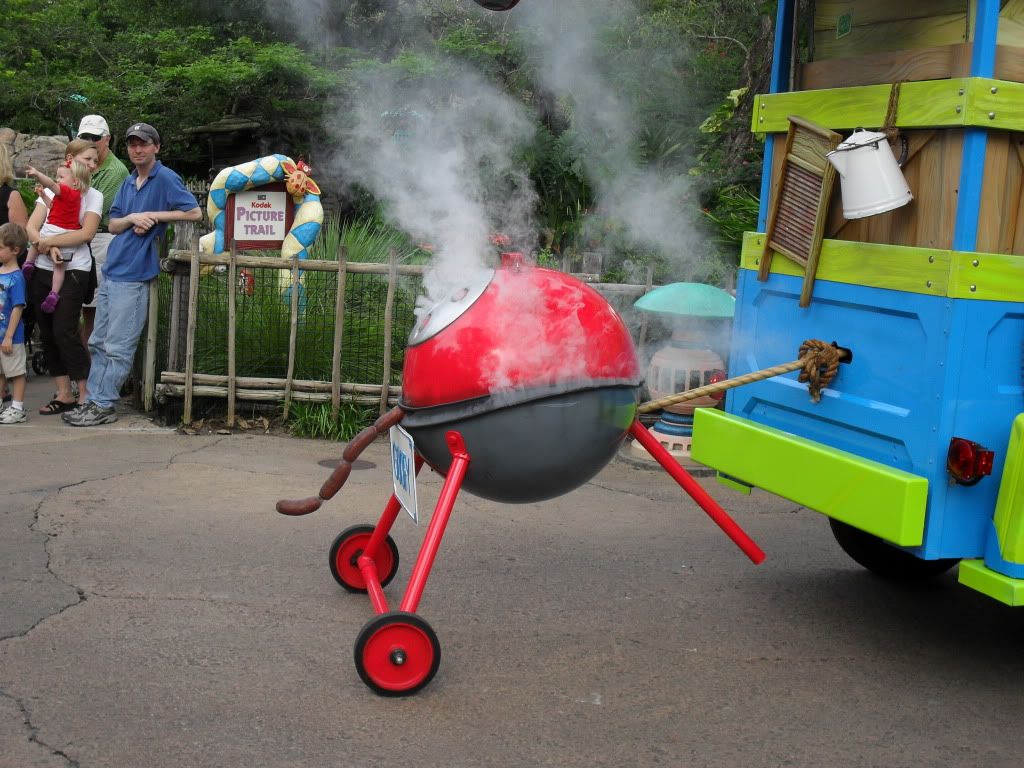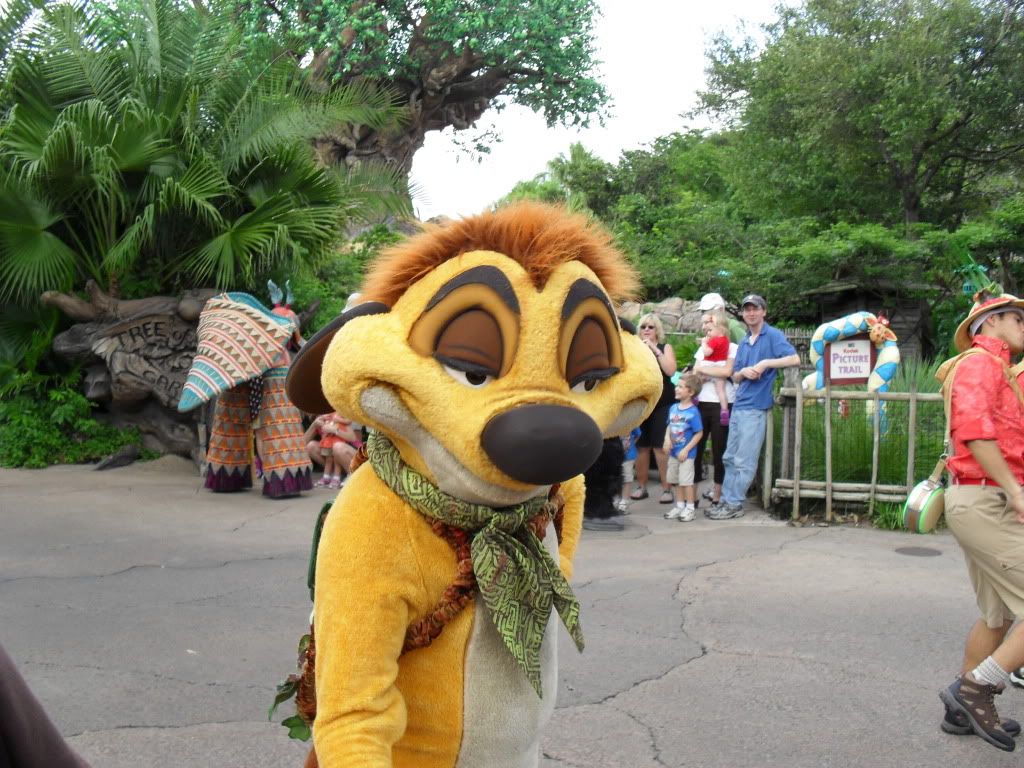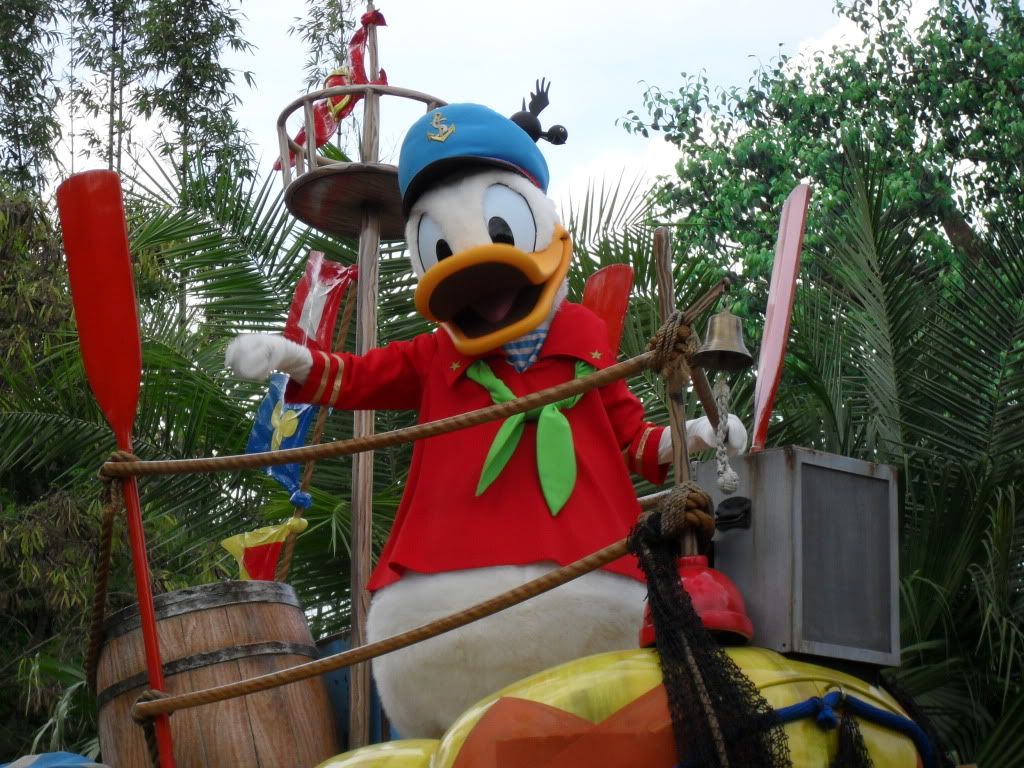 The parade was lovely, I am glad we didnt miss it. We carried on over to the Lion King show and waited to be let in,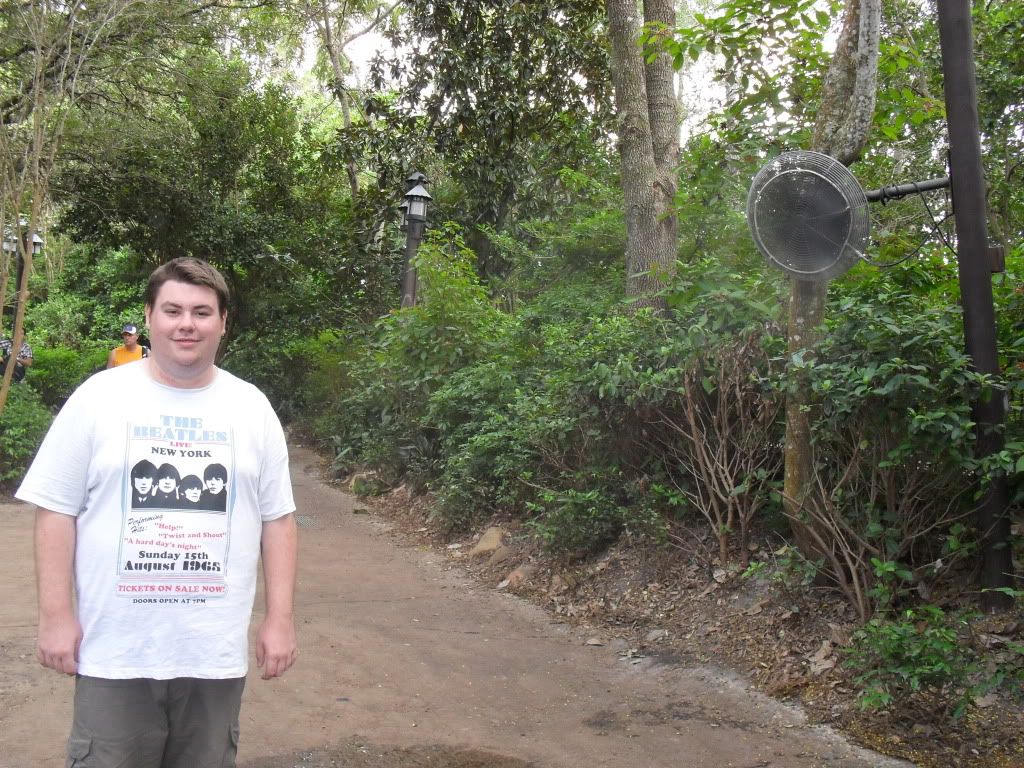 Karl cooling off in the fan spray.
I had seen the show last time I was at Disney and loved it and I hoped Karl would enjoy it too. We were seated on the Pumba side and waited for it to start.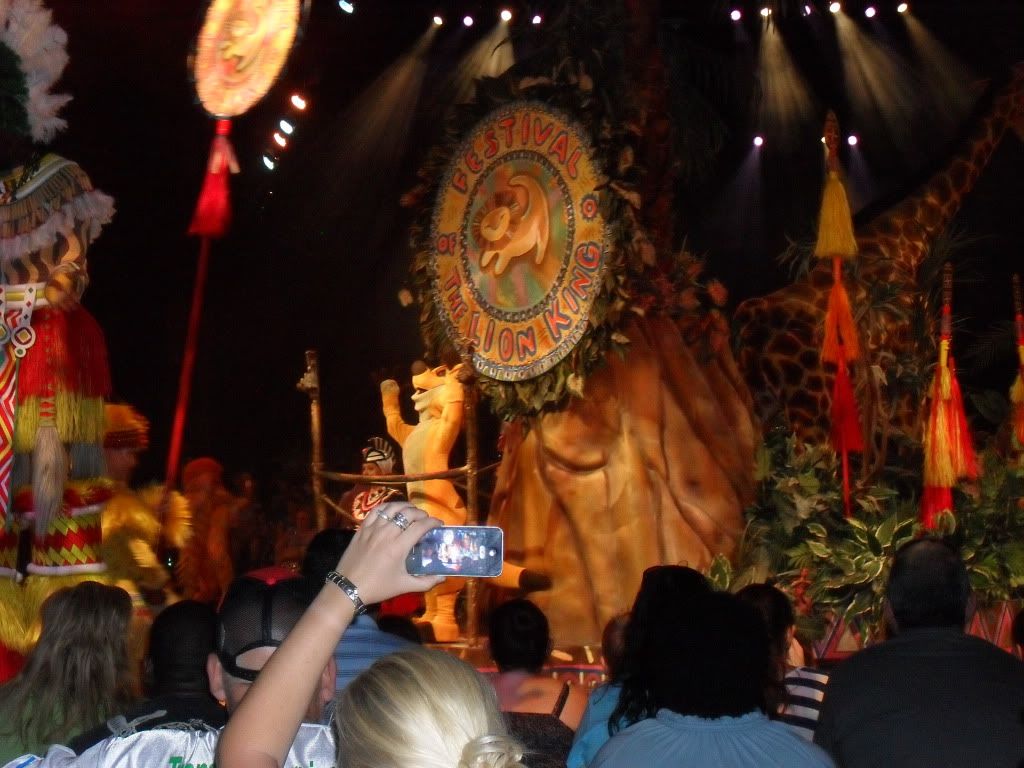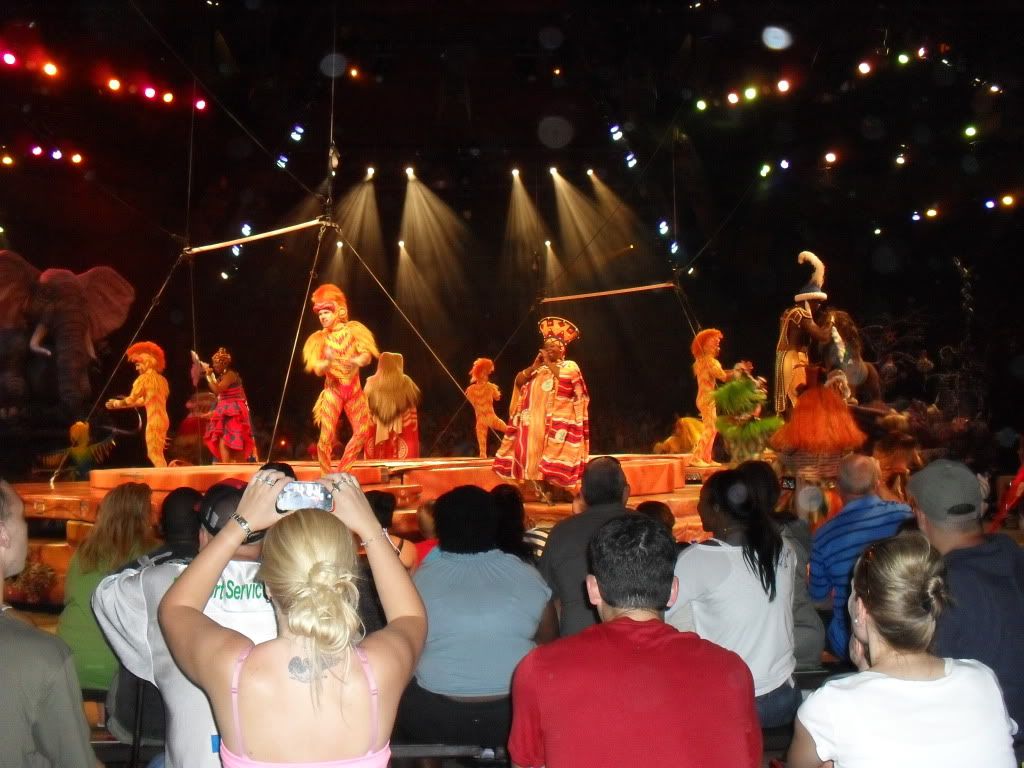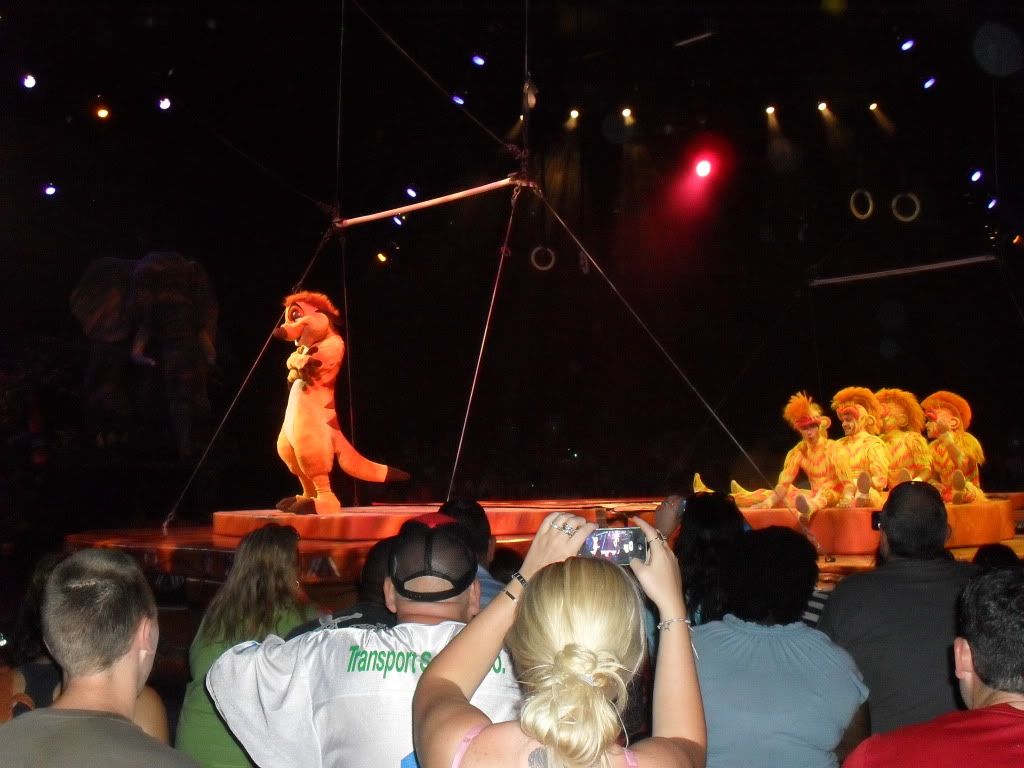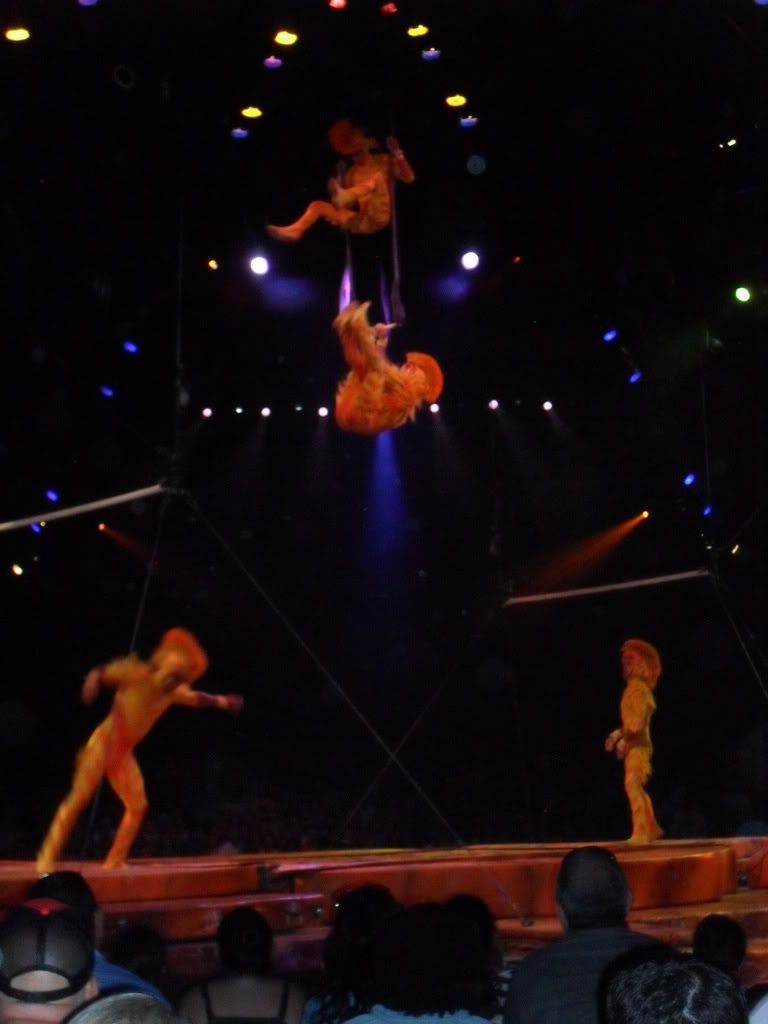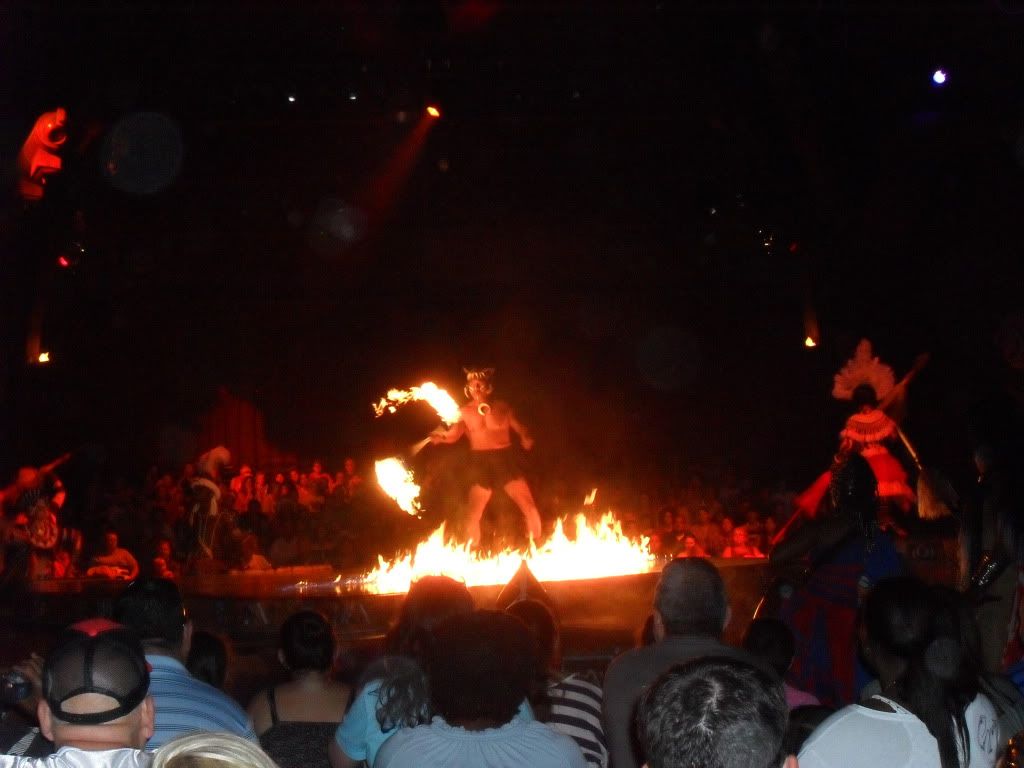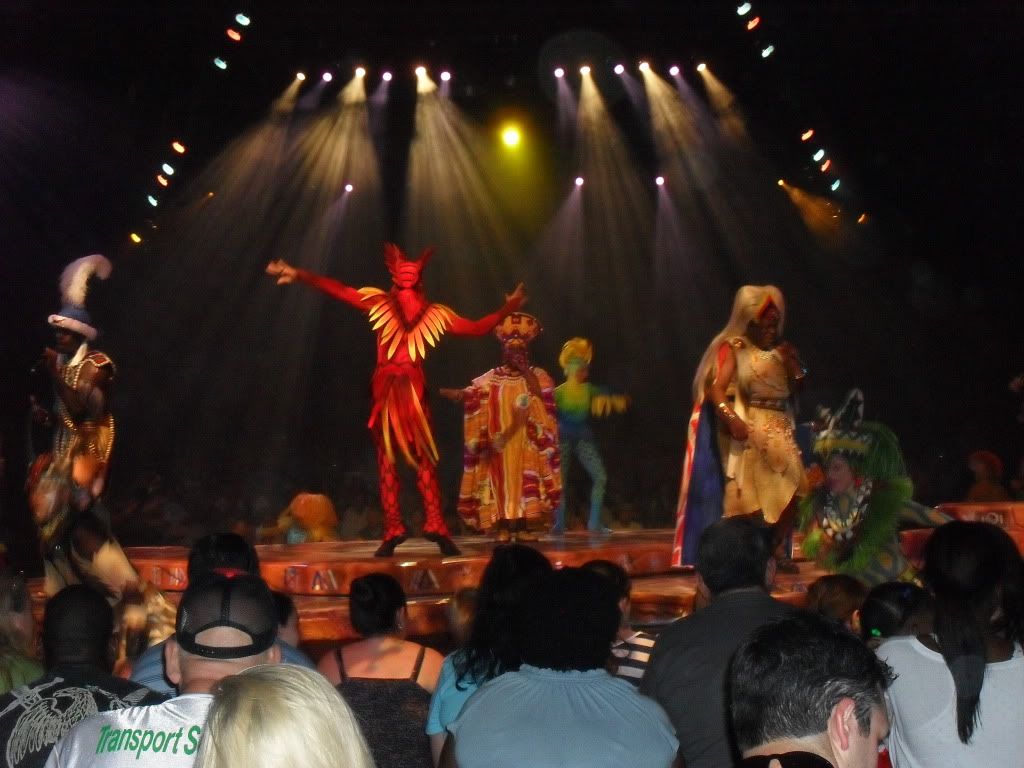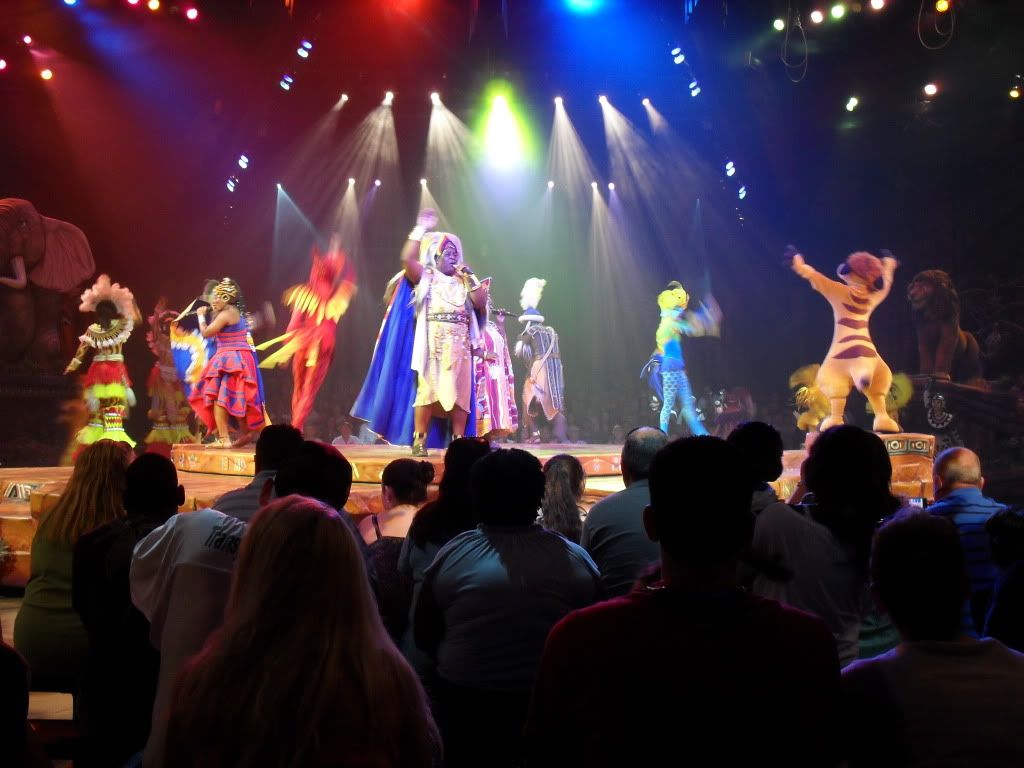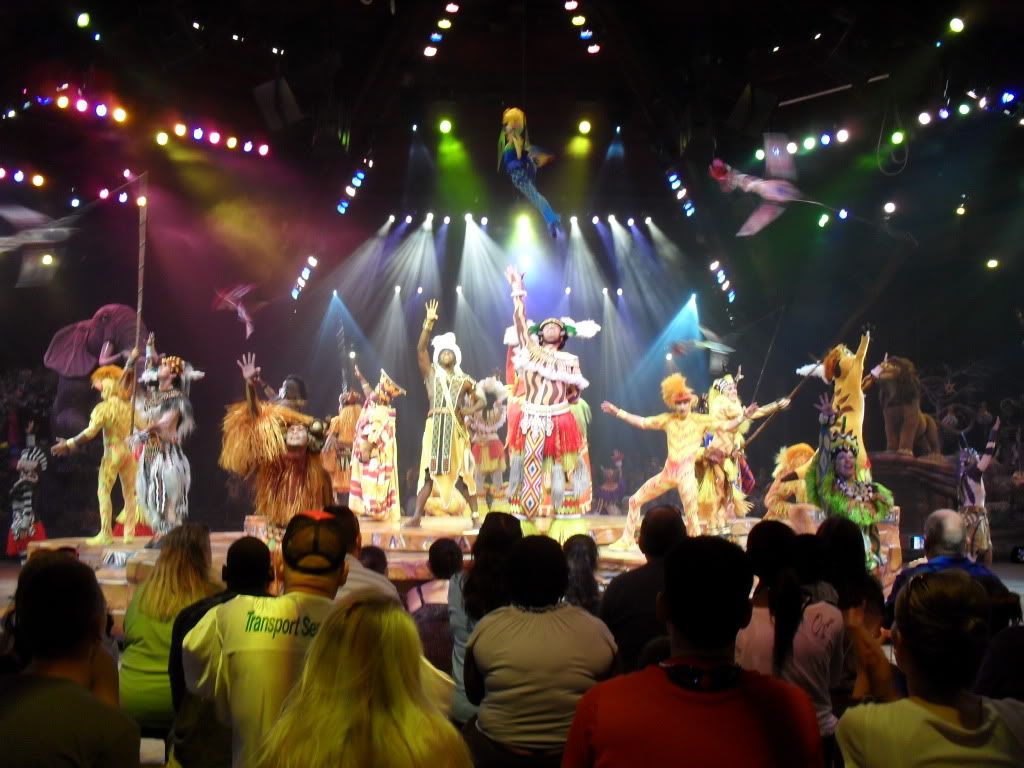 WOW!!!
It was just as brilliant and moving as I remember! I always get goose pimples during the show as it is so beautiful. My favourite part is the tumble monkeys, they are brilliant! Karl did enjoy the show but I dont think he enjoyed it as much as me.
After the show we decided it was time to go back to the hotel. I think it was about 5 and we were both still very warm and tired. We had a lovely day but it had been tiring due to the heat so we drove back to the hotel and caught a few zzzzzz before getting ready and going to TGI Fridays to eat. I had chicken and mash potato and Karl had a steak. I didn't take any photographs as I forgot to take my Camera out!
Tomorrow was going to be our first rest day of the trip but for now we say goodbye Animal Kingdom, thank you for a great day!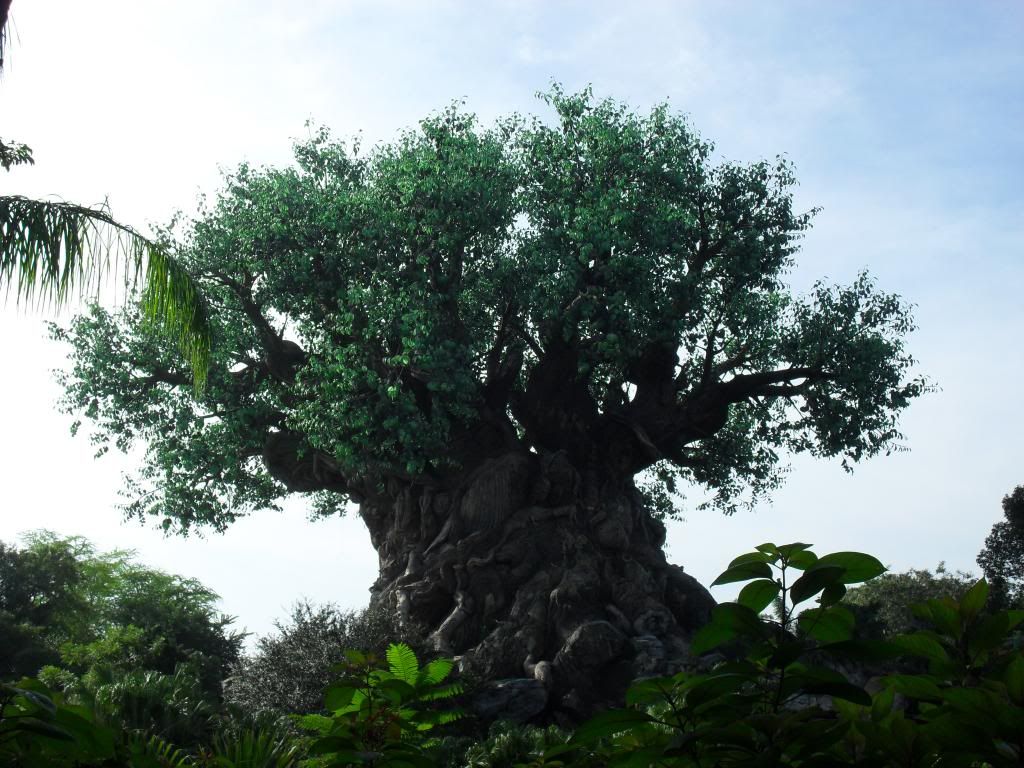 Continued...