When I go to The DIS (disboards.com in the browser URL) I occasionally (and increasingly) get this funny blue screen. Can anyone explain what it is?
(Using Windows XP SP3 and Internet Explorer 8 and a high speed internet line)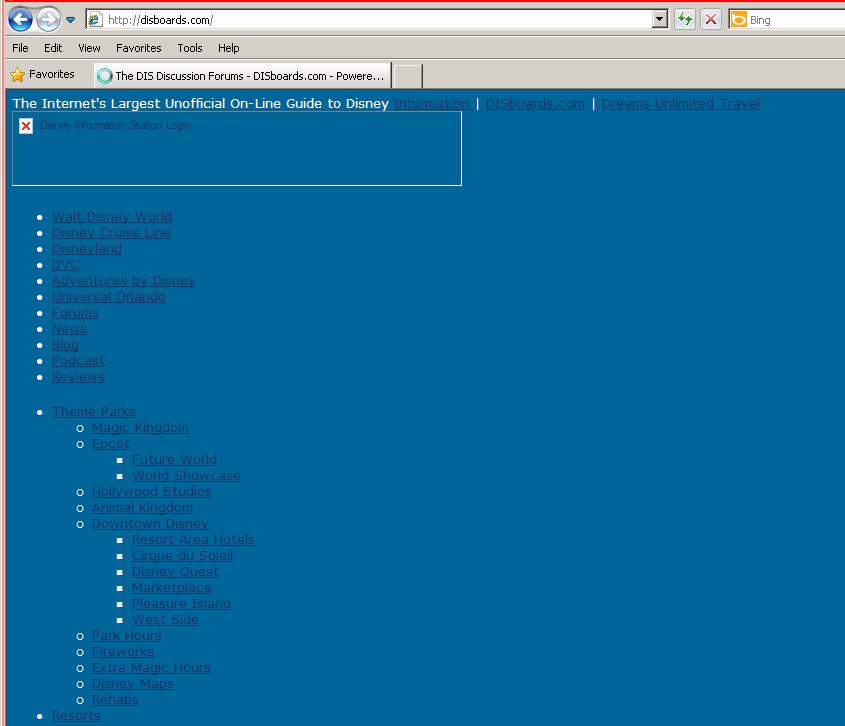 __________________
Last Disney trip: December 2010.
Today's riddle: Q: Why are there these 20 foot timber or stucco walls between the freeway and people's back yards? A: So people living there don't put up huge Christmas light displays and distract passing motorists.