When I go to The DIS (disboards.com in the browser URL) I occasionally (and increasingly) get this funny blue screen. Can anyone explain what it is?
(Using Windows XP SP3 and Internet Explorer 8 and a high speed internet line)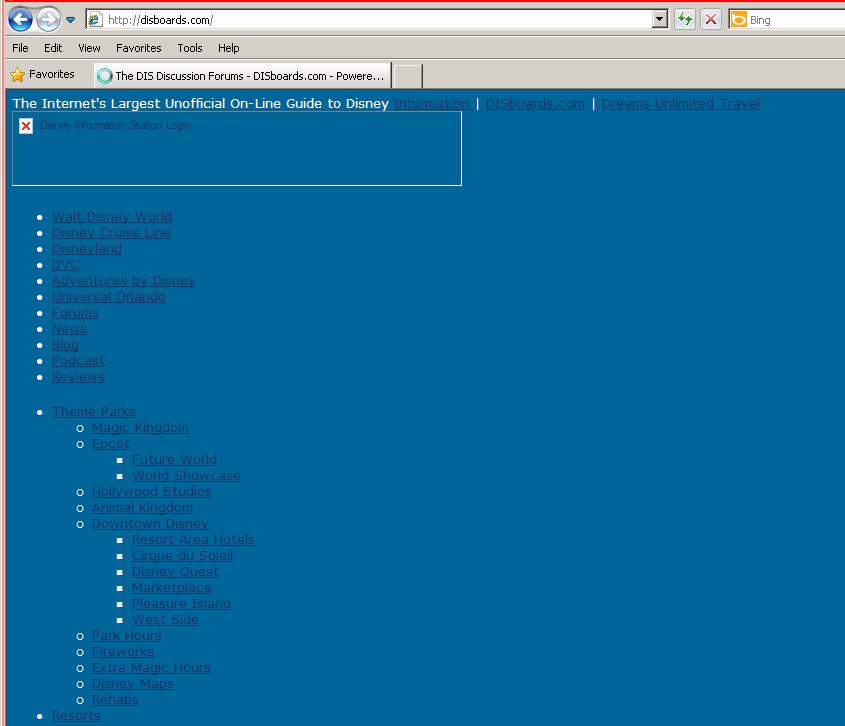 __________________
Last Disney trip: December 2010.
Avoid getting a lemon. The used car should test drive perfectly. Any roughness or hesitation and you should reject it and walk away. Don't accept excuses. Avoid becoming a battered spouse. Your fiance(e) should behave perfectly. Any roughness or outbursts and you should break up for good. Don't accept promises.